Hello new plants! We know you love to stay on top of your plant game and learn all about the new plants that will be available (in small numbers) in 2022! Just like last year, we have made a wishlist for you to save.
Be a Trendsetter With the Celosia Hot Topic® Golden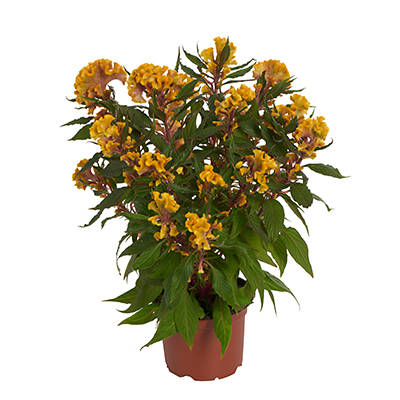 A true golden addition to our celosia assortment is the Hot Topic® Golden. The sun will start to shine when you see this ochre yellow cristata celosia. A very trendy color that will suit many of the Instagrammable homes of interior junkies. Growers love the Hot Topic® series because they can be cultivated without darkening and have a short cultivation period (approx. 10 weeks).
Retailers love her for her unique and appealing flower shape with a great shelf-life and low maintenance for the consumer.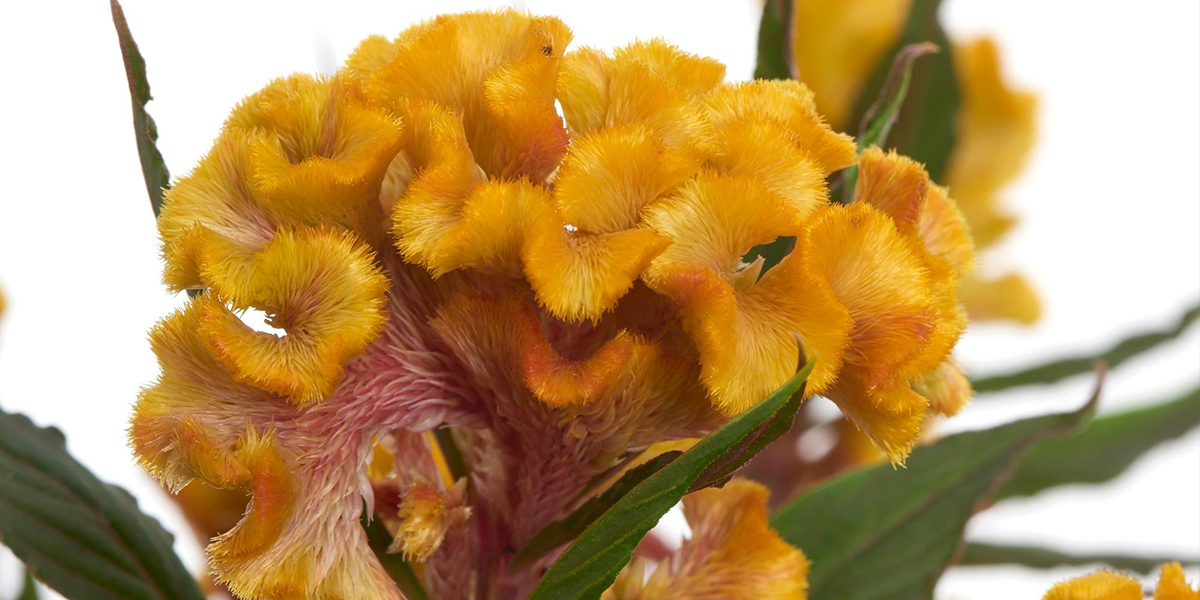 The New Pot Chrysanthemum Series for (Carnaval) Mixes: Shine!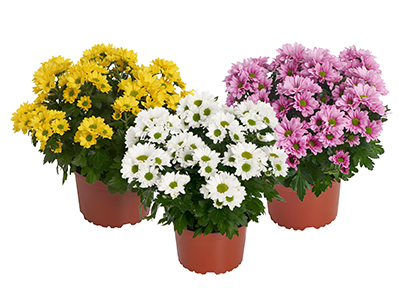 For 2022 we present you our new compact pot chrysanthemum series Shine. The Shine series is recognizable by its small, elegant flowers. They are available in three main colors: Chrysanthemum Shine White, Shine Yellow, and Shine Pink. The plants have a compact growth habit and are sturdy with bright colored flowers. They are suitable for 9cm-12cm pots. Due to the fact that they are color mutants, they are also perfect for 2 or 3 color mixes.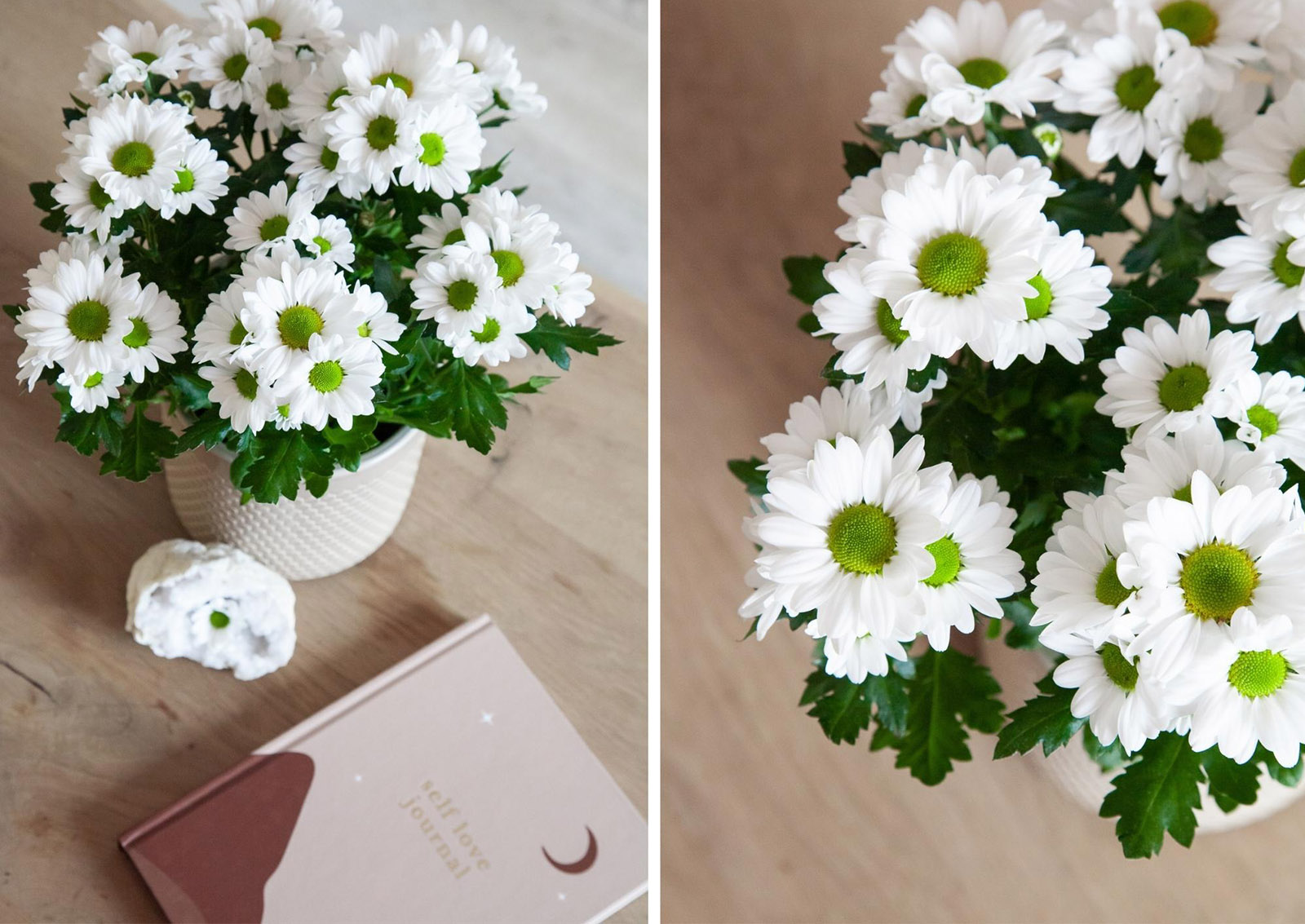 Steal the Show With Pot Chrysanthemum Firestone™ Pink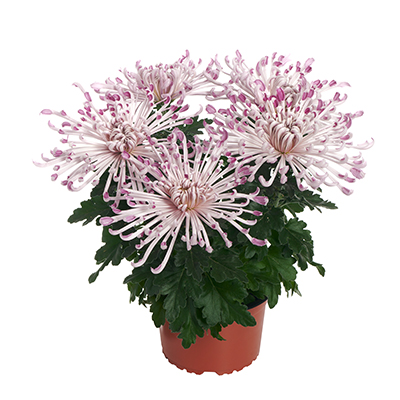 Firestone™ Pink is a unique spider-shaped pot chrysanthemum with many beautiful curled flower ribbons. She is anything but an ordinary pot chrysanthemum. She is an amazing eye-catcher for both indoor interiors and on the terrace, patio, or balcony. This large-flowered pot chrysanthemum blooms beautifully and for a long time. Her blooms open up and become even larger in the consumer's home.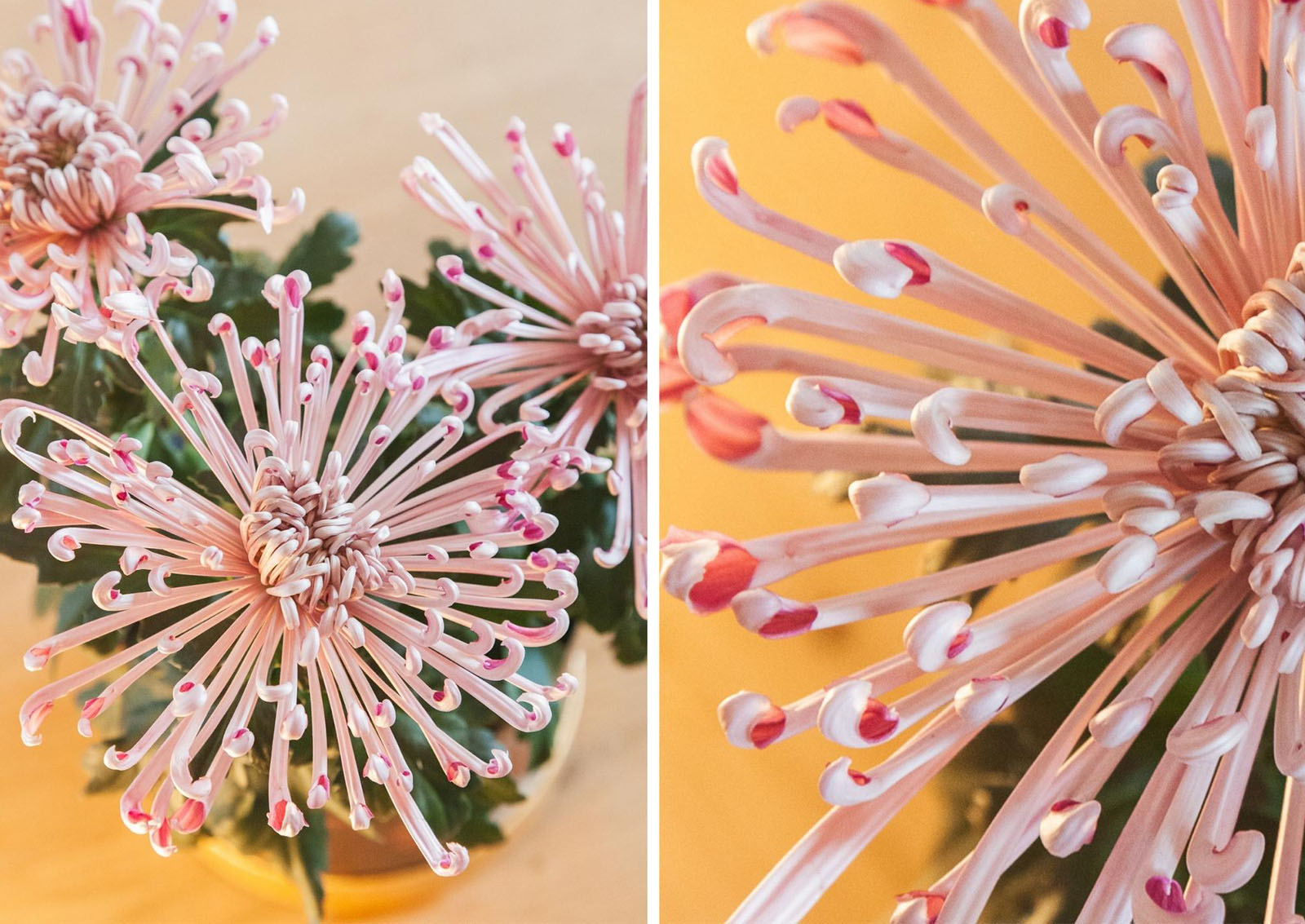 Our Nova Plant Sisters: Vibrant Flowers That Make You Happy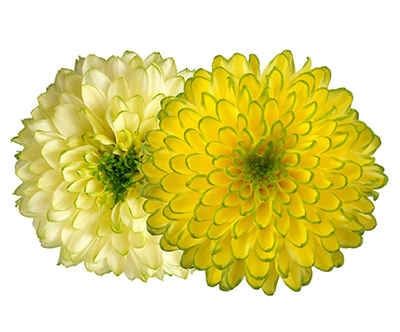 Chrysanthemum Nova Lime was already available as a regular pot chrysanthemum, but now also as a disbud, this plant truly catches your attention. Nova Lime has a sister called Nova Yellow!
Chrysanthemum Nova Yellow has yellow decorative flowers with a unique green edge. During our recent flower trials, she was THE showstopper.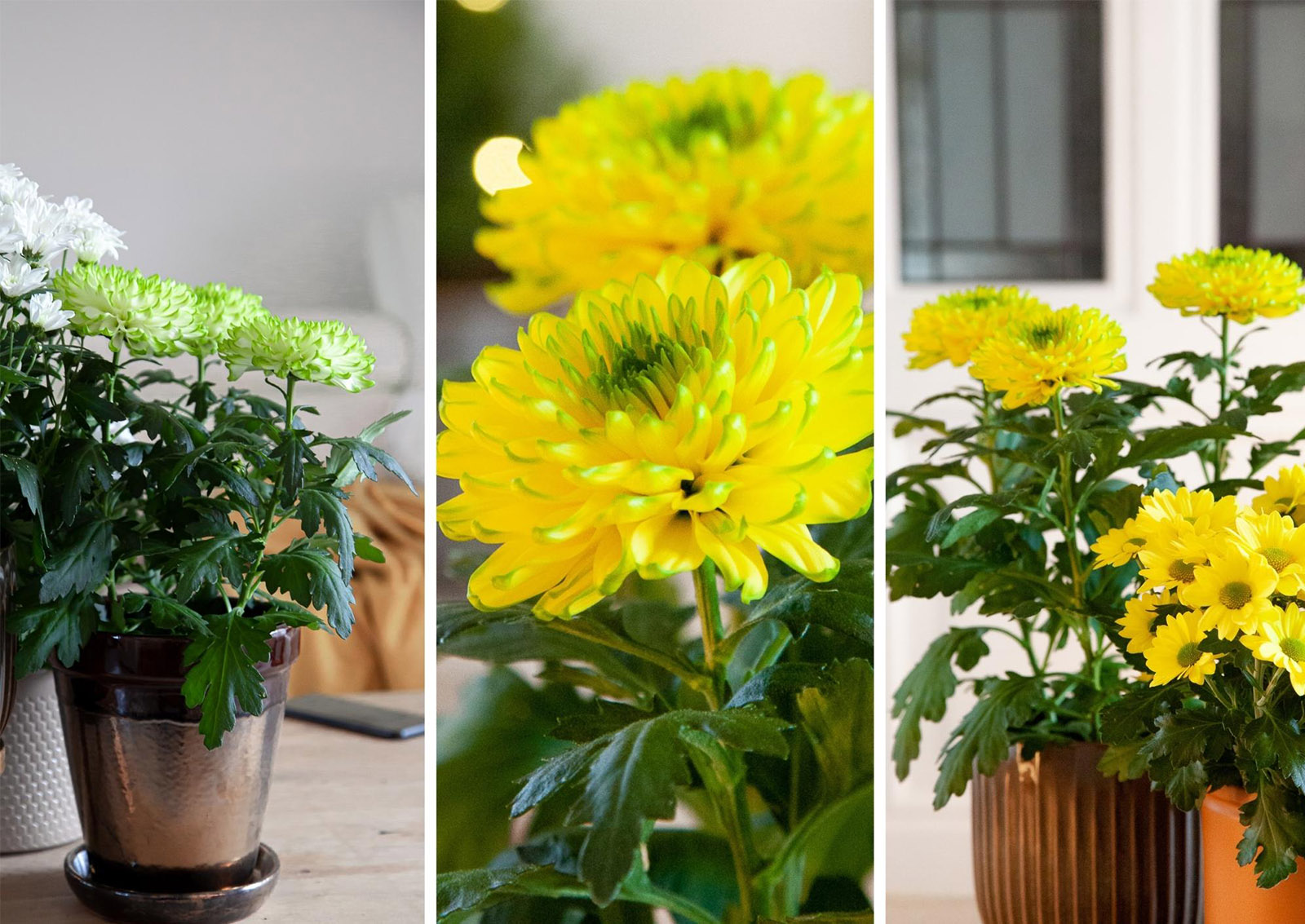 That's Hot 🔥: Ciao Splendid
Bi-coloured is hot and happening. Red and yellow had always been a strong color combination for flowers. So spice up your plant or flower shop with pot Chrysanthemum Ciao Splendid.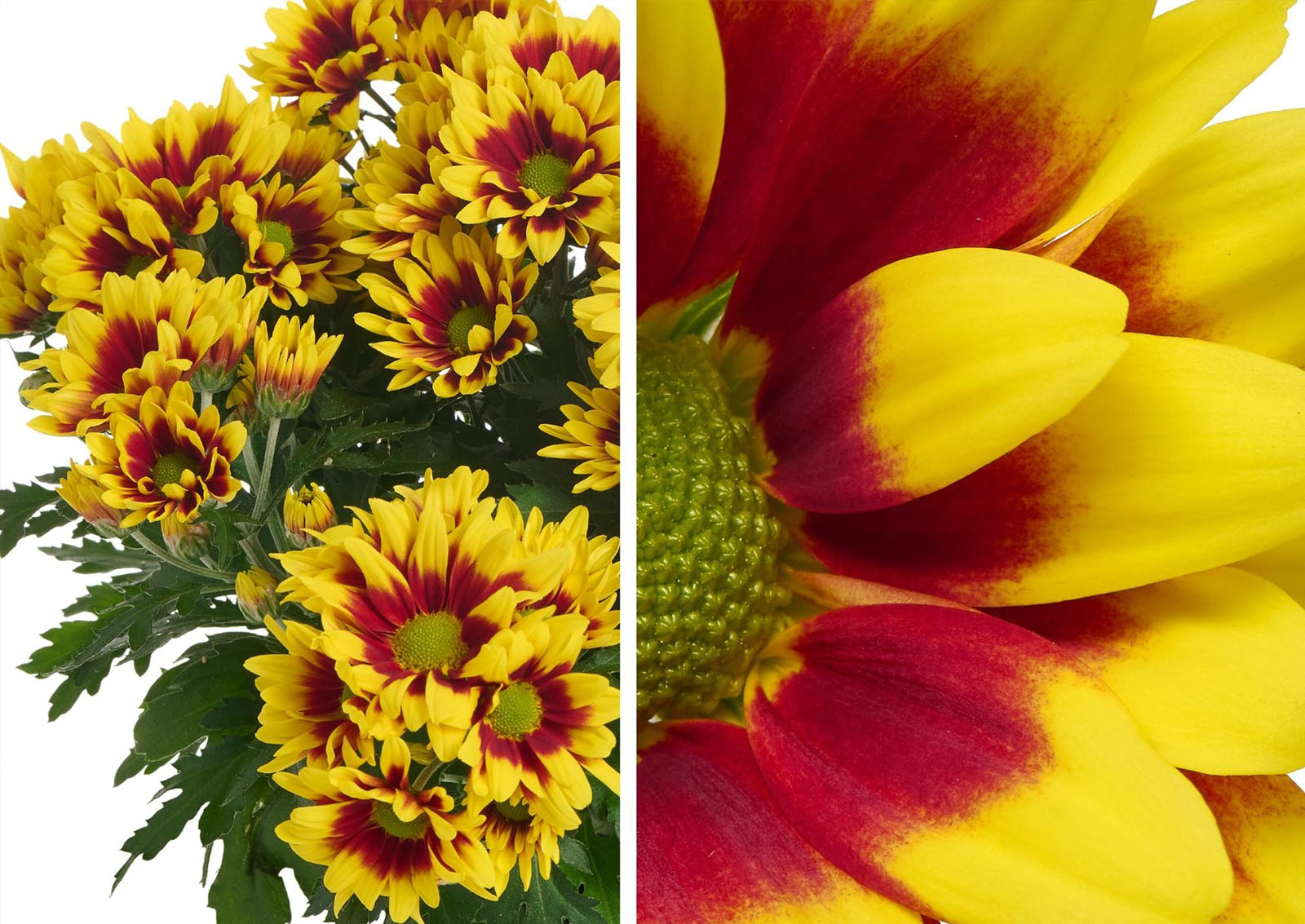 Like to See More?
Like to check out our complete collection? Please visit our website.
Or download our free digital pot& bedding catalog here:
Pot plants: Chrysanthemums, Multiflora (Garden Mums), Celosia, Bouvardia, and Showmakers (Aster)
Or check out all our free downloads here.
Contact and Follow Royal Van Zanten
Like to order? Please ask your supplier or grower for our products. You can contact us for more information or if you love to work together with us.
Royal Van Zanten's Market Manager
Wouter Jongkind
Email: [email protected]
Instagram: https://www.instagram.com/youngchildwj/
Royal Van Zanten's Area Export Manager cut flowers and pot plants
Egbert Bok
Email: [email protected]