The Trend Summit 2020 Conference, Symposium and Workshops
In early March, the Trend Summit 2020 Conference, Symposium and Workshops were held in Vancouver, Canada. The following story was provided by Hitomi Gilliam AIFD.
Design358
Every two years since 2011, Design358 (Hitomi and Colin Gilliam) have hosted Trend Summit, a biennial conference conducted to determine the most current trend directions in North America within the flower industry, led by today's prominent influencers. All facets of the Green Profession (terminology presented by Gregor Lersch at Trend Summit 2018) were represented this spring - growers, manufacturers, wholesalers, retailers, mass market, wedding/event specialists, freelancers and educators.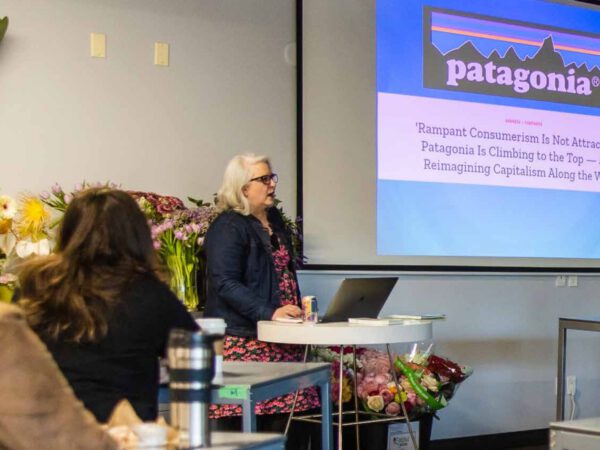 Influencers and attendees addressed various topics to determine a direction in trends which are realistic to the future of the flower business. Open discussions and brainstorming by the best cross section of the industry brought to light a trend reality based on the collective experience. We were able to assemble a group of participants to surround our guest presenters in 2 days of stimulating conversations.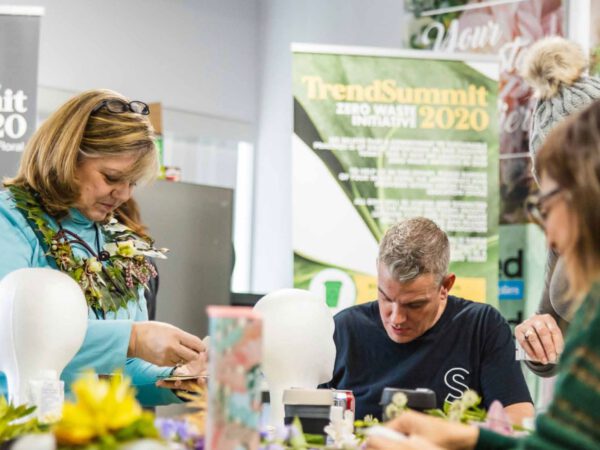 This Year's Conference
Kickstarting this year's conference was a special evening with Leatrice Eiseman (a Pantone Institute Color Expert and Trend Colorist). We had the opportunity to preview her most current Color Trend presentation created for this year's International Houseware Show. The following 2 day Summit was led by Hitomi Gilliam AIFD and her guest influencers, with a total Instagram reach of nearly 400K followers!! Gregor Lersch – the most respected, well-traveled, globally influential design maestro/educator, with an intuitive EYE for emerging cultural and lifestyle trends.
Francoise Weeks – a much followed and internationally respected designer/educator, responsible for popularizing Woodland styling, as well as her strong Floral Couture design presence, insights, methods, and techniques. Susan McLeary – an Instagram design sensation with expertise in Wearable Art. An author and educator, a spokesperson for strong, well-researched floral artistry focused on sustainable practices – she inspires the new generation of Flower Creatives with an honest and frank discussion on authenticity. Holly Heider Chapple – a broadly popular wedding florist/educator, a 'Loved Floral Figure' with an ever increasing Farmer Florist population. She and her Chapel Designers have greatly influenced the Wedding Industry both in North America as well as internationally.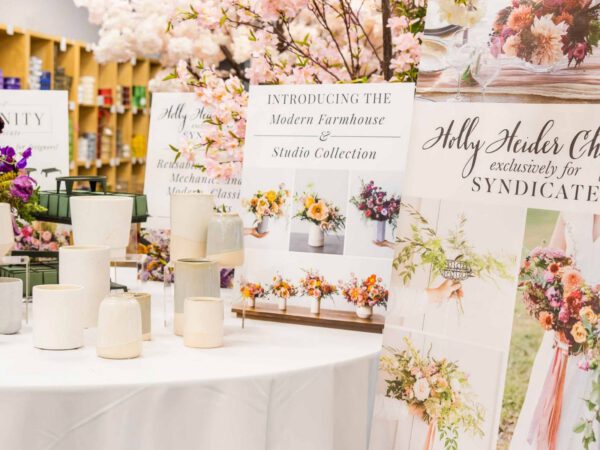 Debra Prinzing – Founder of the Slow Flower movement, which has grown its reach throughout North America as well as around the globe. A strong advocate through her active platform, continuing support for sustainable flower farming, and the farmer florist model.
Products From Renowned Suppliers
A stong industry representation was present at Trend Summit 2020, with products from Alexandra Farms, HFNA (Hawaii Floriculture & Nursery Assoc.), United Flower Growers Co-op, United Floral Inc., Smithers-Oasis, Syndicate Sales, Accent Décor, Design Master and Eco Fresh Bouquets. This year's event was unfortunately held just prior to the current COVID-19 pandemic alert so the full-scale conference was downscaled to those who traveled to Vancouver. The discussion did not reflect the unforeseen aftermath.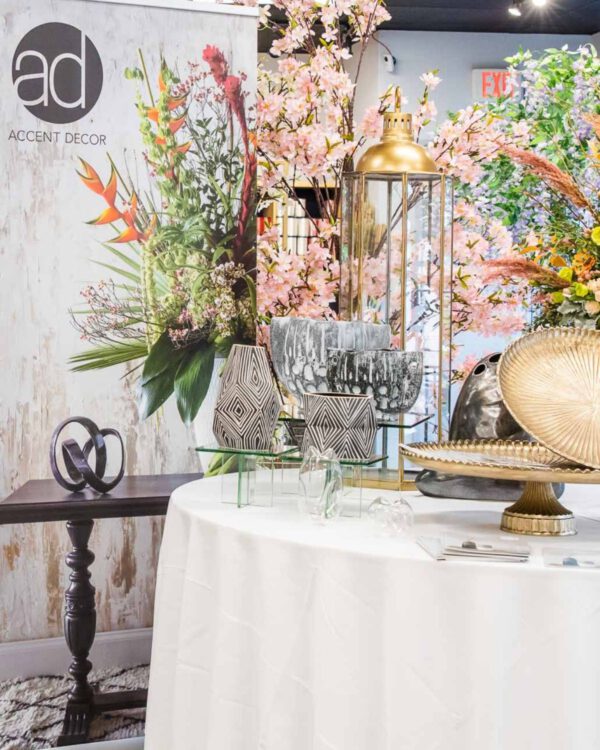 Sustainable Floristry
This year's 'Trend Summit 2020 Report' ends with our much-anticipated Summary on Sustainable Floristry.
"We believe flowers and plants are essential to the wellbeing of humanity. We believe innovation and creativity will produce design-driven solutions to support sustainability in the green profession. We believe in the goals of the zero-waste hierarchy to rethink, redesign, reduce and repurpose We encourage and respect your efforts to pursue those goals. Can we come together, commit and move forward in this direction?"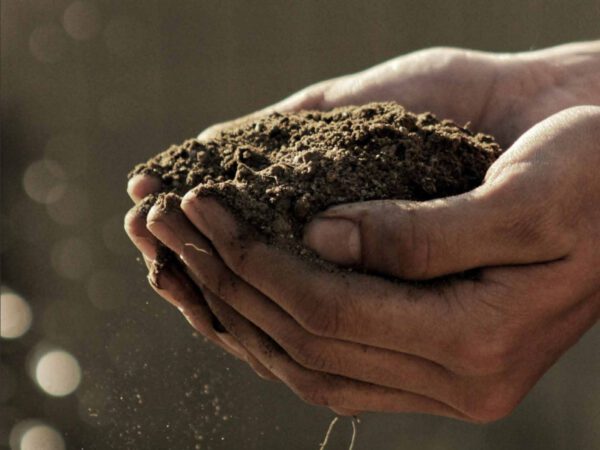 The following is an example of some of the sections of the report.
Top Trending Flowers
• Butterfly ranunculus • Peonies • Ranunculus • Anemones • Dahlias • Clematis flowers • Heirloom mums * *PomPon disbuds • Lisianthus • Hellebores • Gloriosa lilies • Honeywort (• Carnation • Sweet peas • Protea • Garden roses • Spray roses *Garden sprays • Specialty Tulips • Anthurium amnicola • Designer-size Anthurium • Pansies • Tweedia • Zinnia • Thalictrum aquilegifolia • Dried Flowers
Top Trending Greens
• Eleagnus • Succulents • Smilax • Maidenhair fern • Magnolia • Eucalyptus *Autumn • Forsythia • Palms and other Exotic Foliage • Grasses • Herbs • Vines • Thornless raspberry foliage • Green blackberries and green fruited branches • Blueberries all stages • Pieris japonica • Skimmia foliage • Tillandsia • Cuts from potted plants (nursery and house plants) • Anything variegated • Stem-dyed flowers
Trending Florist Supplies
• Ribbon • Sustainable Packaging Options • The Return of Paper • Softly dyed papers • Paper Flowers • Paper maché • Dried Botanicals • Permanent Botanicals for Event Installations • Alternative Mechanics and Structures • Organic glue • Bamboo grid
Trending Floral Accessories
Jewelry and Trimmings • Bling is gone • Pet jewelry as "value add" • Corsage alternatives *Tattoos, wearables, cuffs • Decorative wire used for mechanics not exposed
Wedding Style: Romanticism
• Vintage: 1920s to Art Deco Period, Feminine • Bohemian • Garden Style: Free-form, Botanical, Art Nouveau • Outdoor: HUGE, all regions • Selection of venue sets tone for individual couple's wedding style • Ceremony + Reception at same venue • Tiny weddings, Brunch weddings • Formal styles still occur in church settings, specific to regions and religious affiliations
Wearable Flowers
• Glamour shot for photography, social media • For the Bride: personalized headpiece to reflect her style • For the Bridal Party: floral jewelry, hairpieces • New Ideas: floral shoes, floral purse, mini-wreath • Emphasis on texture and detailing
Design Style: Plant Design
• The Floral Gateway • Appealing to a newer, younger plant lover who will become future floral design customer • Segue from plant wall to flower wall • Artistry of combining plants with flowers • Keepsake Plant To download the complete Trend Summit 2020 Report, please click here, or go to www.trendsummit2020.com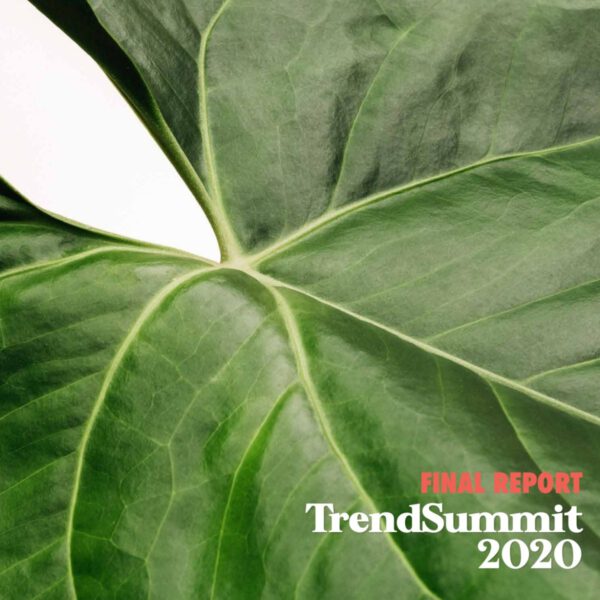 *The final authorship of this report was possible with assistance from Debra Prinzing