In New York's greenpoint neighborhood, Tula Plants & Design has created a space dedicated to the weird and wondrous species found in desert regions. Situated on a quiet street in Brooklyn, the recent addition, dubbed the 'arid room', has been formed as part of an existing plant store. Realized within a 100-year-old warehouse building, the new intervention combines the original brick architecture with an array of enchanting greenery and red terracotta pots.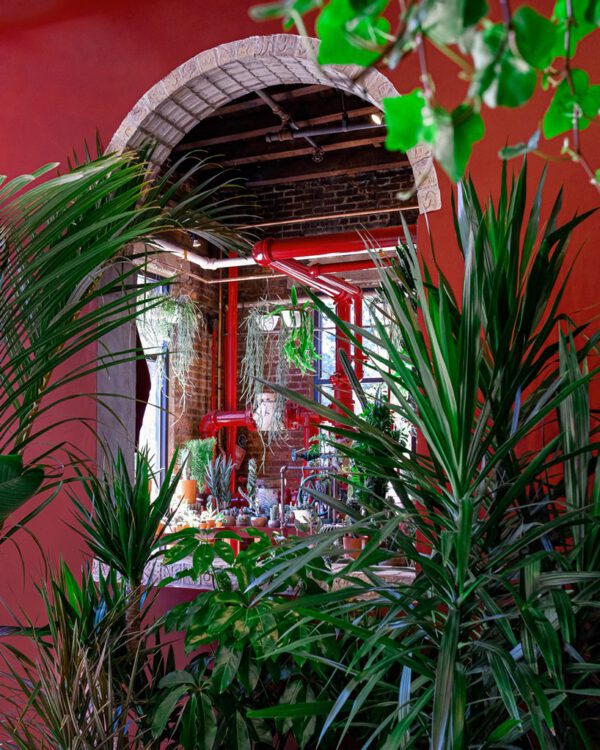 All images courtesy of
Tula Plants & Design
The new arid room covers a total floor area of 400 ft2 (37 m2) within the exsiting 1200 ft2 (111.5 m2) store. Designed to feel more like a botanical garden than a plant shop, Tula has curated the space so visitors could not only see the difference between tropical and desert plants, but feel the environmental difference as well. The arid room is therefore designed using brick, clay and wrap-around windows to create a hot and dry indoor climate, just as nature intended.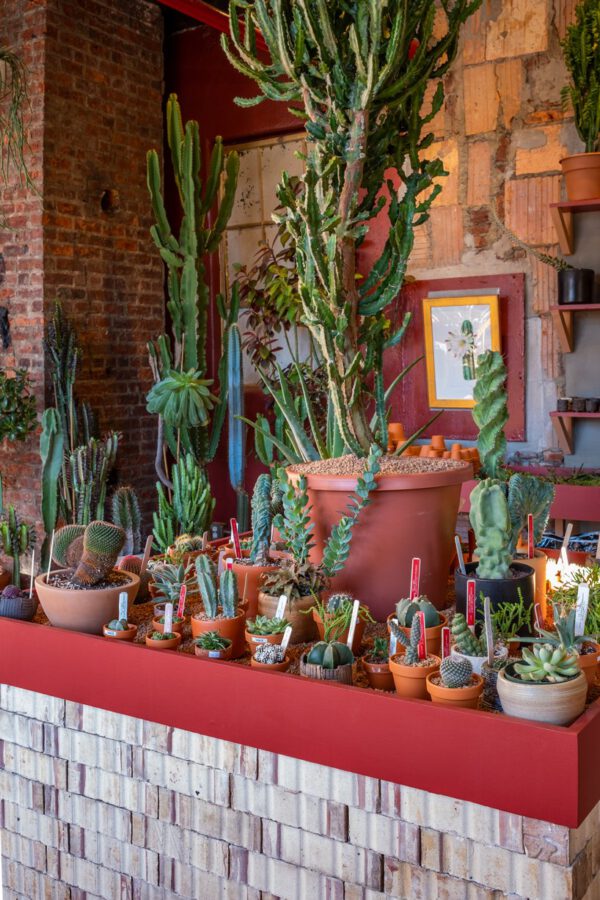 The center table in the arid room is made from found brick. This centerpiece holds rare species of desert plants, along with a 6 foot tall euphorbia mother plant. With the plant industry raging and growing at a rapid pace, Tula takes its time to curate and source extraordinary plant species that inspire customers to go beyond the common houseplant. And with a team of designers and horticulturists ready to help, visitors leave feeling inspired to design with plants, while equipped with the knowledge to keep them alive.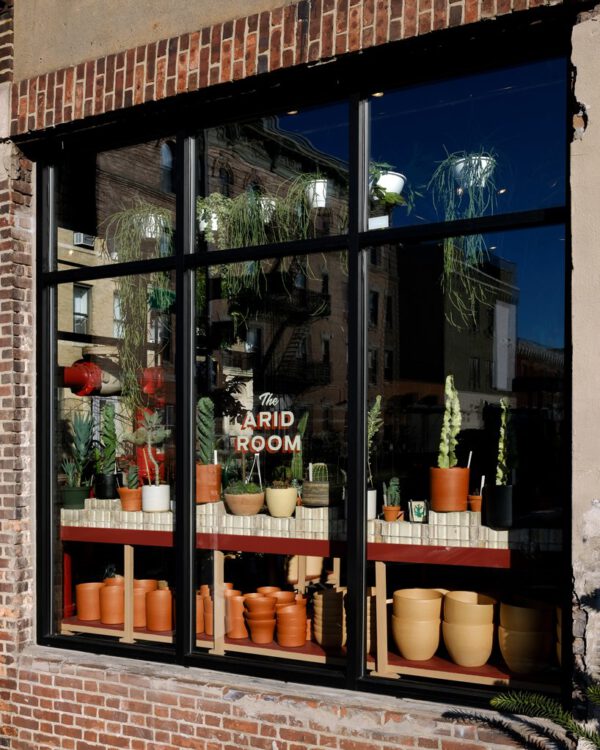 Street view of the arid room storefront. The walls were broken through to install floor to ceiling wrap around windows facing south and west. all signage at Tula is hand-painted.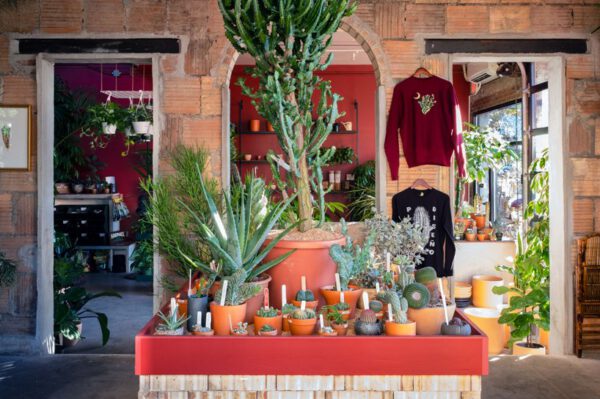 View from the west side of the arid room. During the construction of the room the walls were stripped down to the original clay bricks of the building that turns 100 in 2020.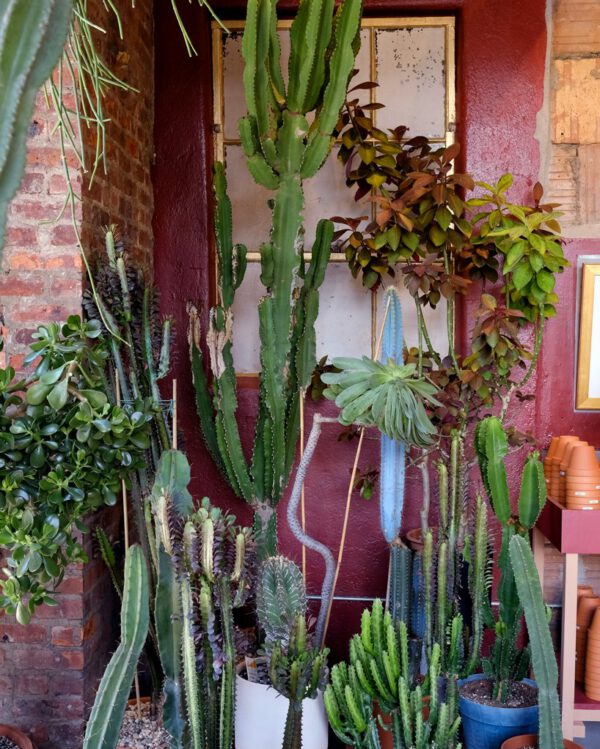 Large mother plants at the arid room. This section includes jade and euphorbia plants ranging 40-50 years in age.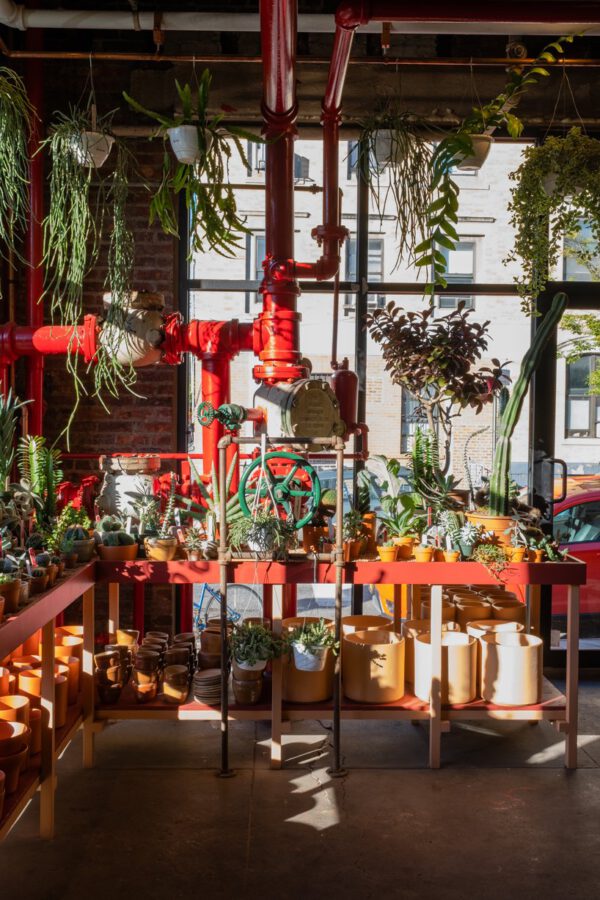 Morning light entering the arid room. Tula plants and design was built from the ground up in an empty 100 year-old warehouse. The original walls and infrastructure were integrated into the design.