The International Floriculture Trade Fair (IFTF) was a colorful spectacle going by the efforts and the exquisite designs displayed by every booth present at the expo. Among the exhibitors present during this year's IFTF, was United Selections. Just like other exhibitions the breeder participated in this year, the level of stand design and presentation of its roses went a notch higher.
From the IFTEX, Proflora, IPM Essen, United Selections always brings the color and sentiment-filled roses, culminating that flower feeling with the intent to spark desired conversations. Here is a review of how the IFTF faired for the rose breeder and a quick highlight of promising varieties that gained immense traction during the show.
Let's Do it Together, Collaboratively
The collaboration strategy from United Selections was evident during the IFTF. Booth B3.08, had diverse types of flowers all showcased for you, at one booth. From roses, alstroemeria, and — a recent addition — chrysanthemums, to sum it up it was indeed a colorful flair.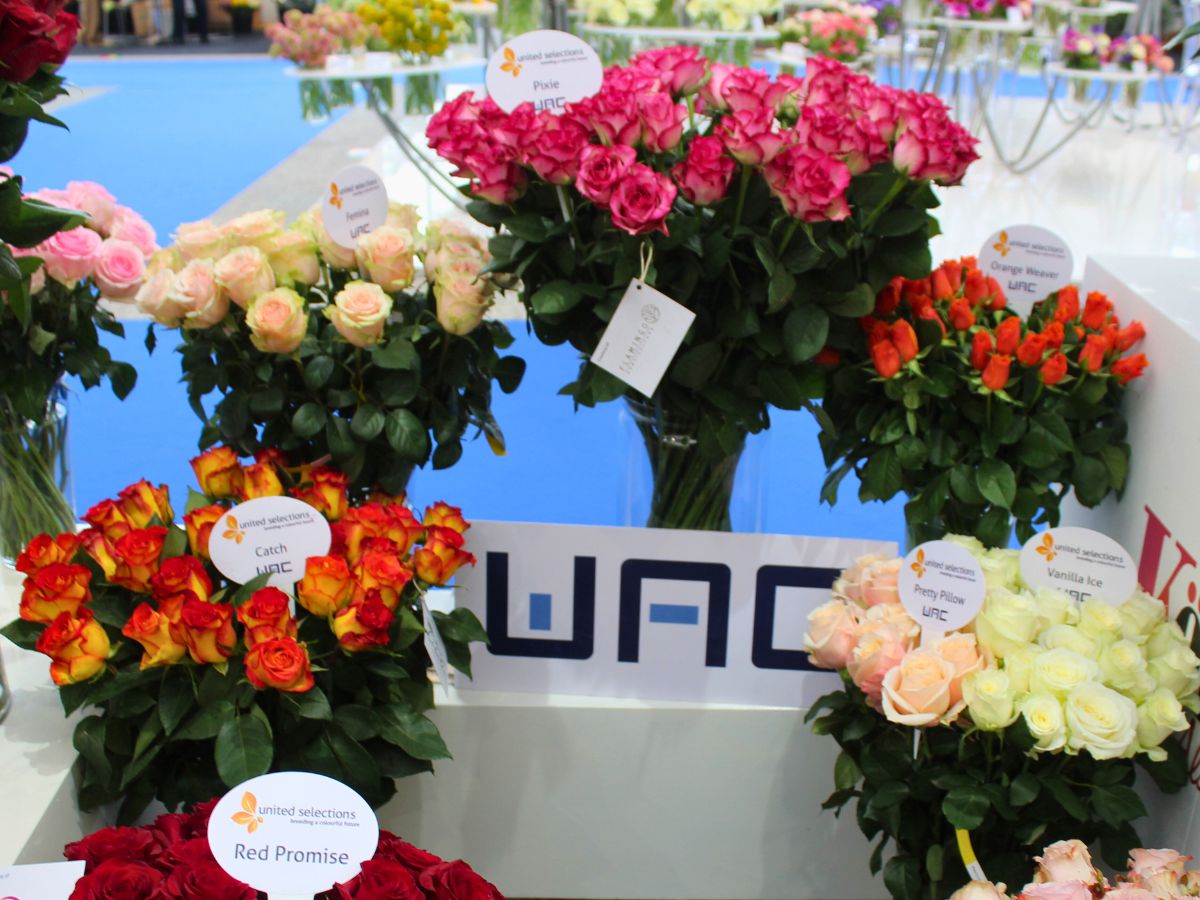 The breeder has emphasized in the past why collaborations are key in its strategy regarding market positioning and meeting the ever-changing needs of its clientele. The collaborative approach at United Selections' booth was visible, with the stand housing the following breeders; Könst Alstroemeria, Icon Selections, WAC Breeding, Infinity Breeding, and of course United Selections.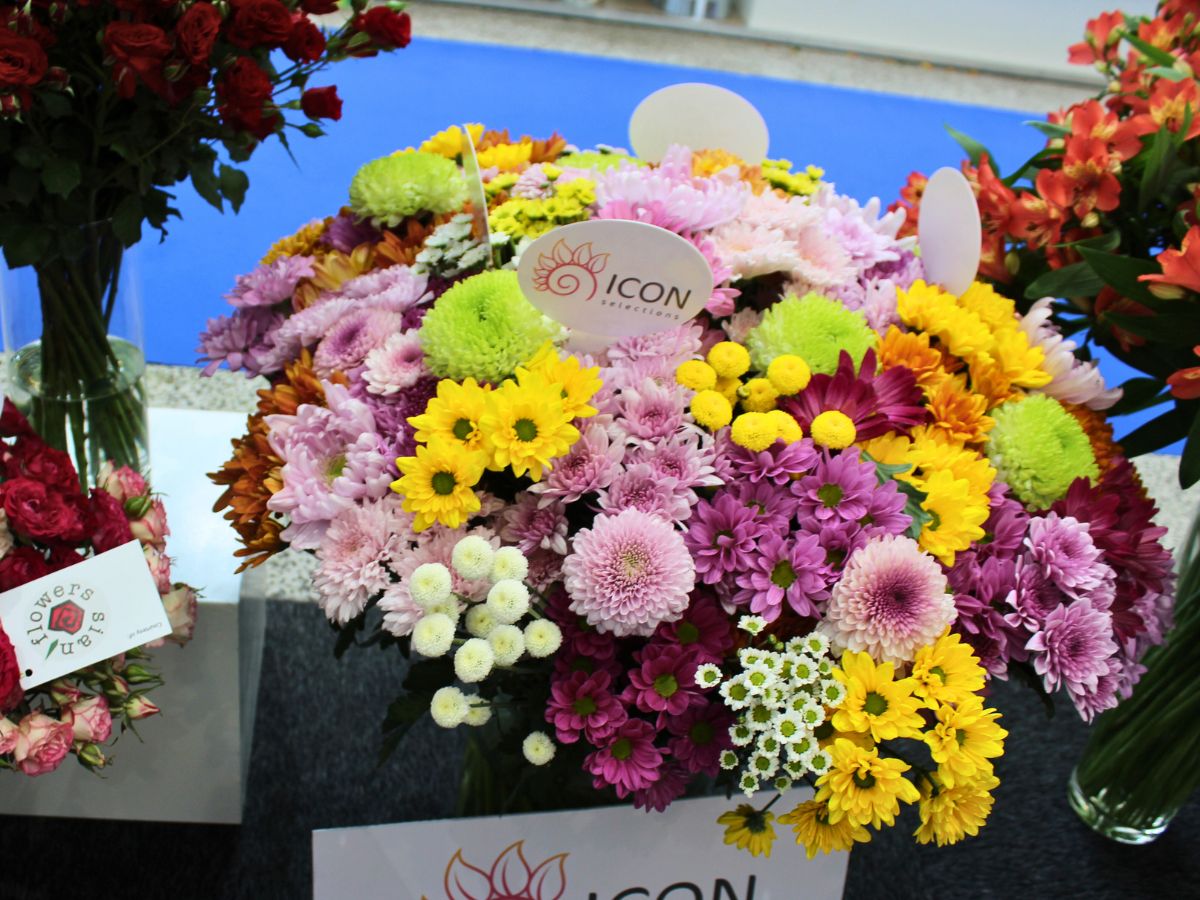 Though Icon Selections partnered with United Selections recently, a wide range of its chrysanthemums could not be missed. This served as just a taste of what is yet to come from Next year's open days set for the second week of January 2024 and different floral exhibitions in that regard. The addition of Icon Selections brings in a unique crop and a great addition to the United Selections portfolio, aiming to offer a wide range of flowers and varieties to choose from, for its African market.
That Sums It Up for 2023
Being the last floral exhibition for United Selections this year, the breeder had a positive review of the IFTF 2023. Notably, quality visitors attended the show, from growers, buyers, retailers, and wholesalers to unpackers. After a two-year hiatus due to COVID-19, United Selections noted that the show once again has gained significant momentum, attracting quality visitors from different European countries and Africa.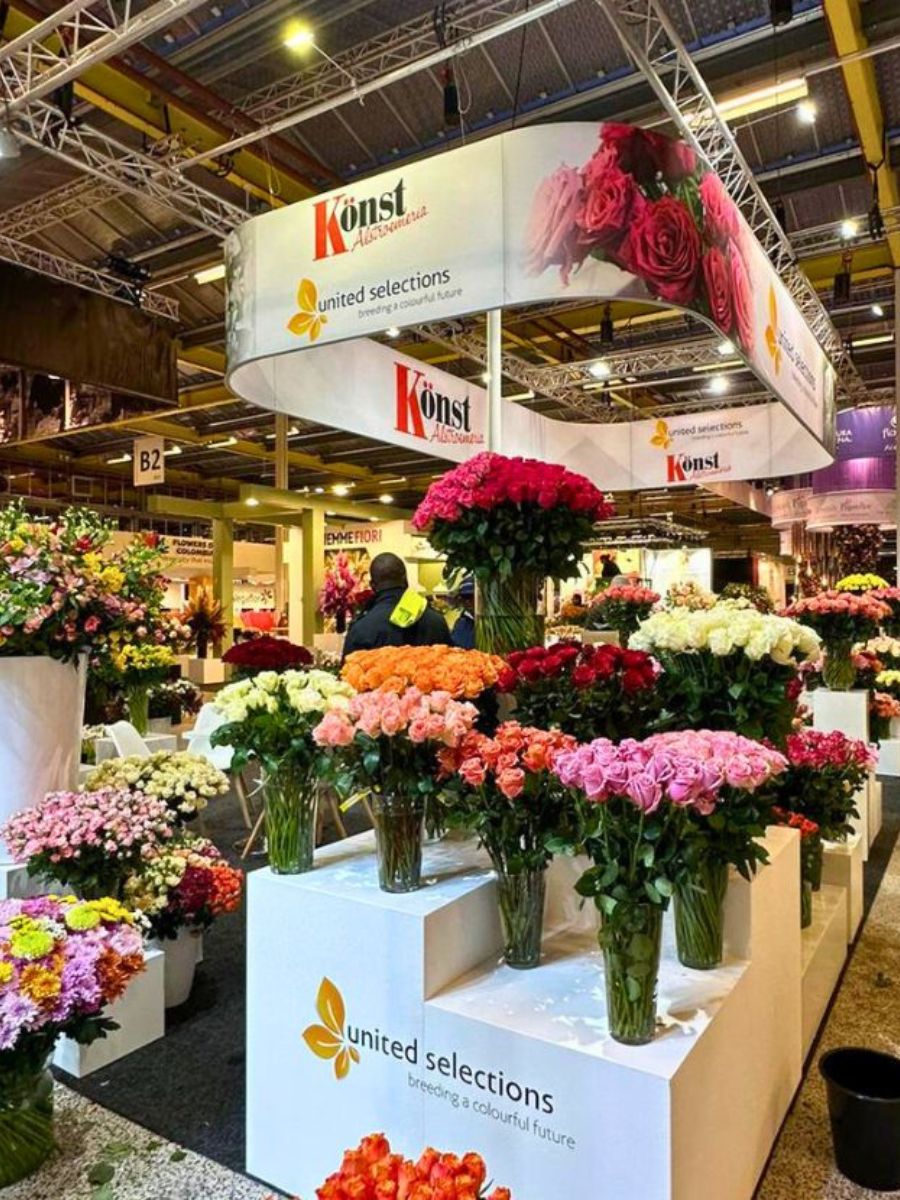 In a bid to bolster its brand awareness, product marketing, and positioning; United Selections has been aggressively partnering with strategic players within the floral chain. This approach has enhanced effective awareness of its varieties across different markets, participation in exhibitions, including participating for the first time in SAF in Phoenix and International Fresh Produce Association in Anaheim, CA both in the U.S.A., are among new approaches executed this year.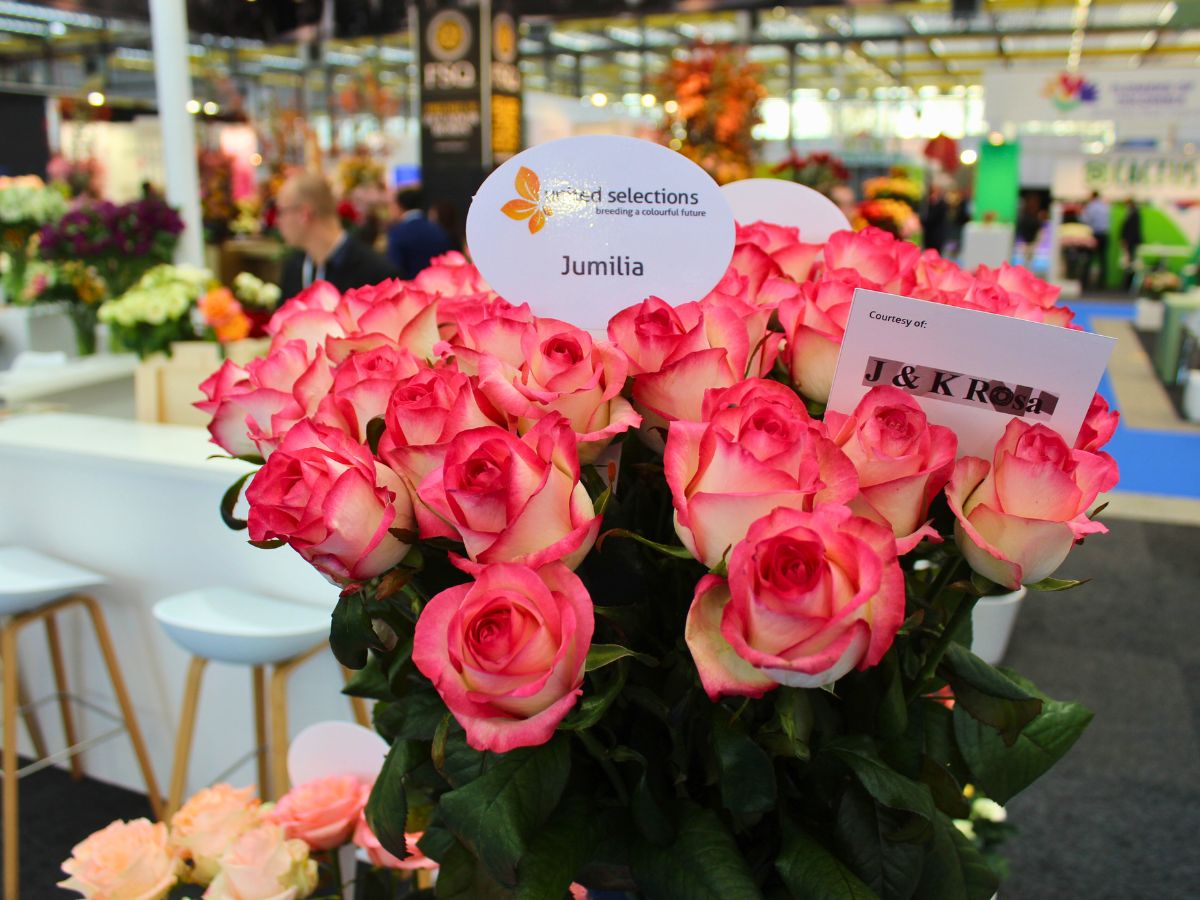 United Selections reckons that IFTF 2023, was a befitting way to sum up the busiest year. Though this might be the end of this year, it is the start of more beautiful things yet to come for the breeder, including the official launch of chrysanthemums at their upcoming open days in January. The future will continuously be colorful and the breeder hopes that you will always be part of that journey because it is only possible with you on board.
Variety Highlights From the IFTF
Though in general, the breeder's stand was visible, its presentation of roses, alstroemeria, and chrysanthemums did not disappoint either, some of the varieties gained enormous traction from different visitors throughout the show. Here is a quick overview of rose varieties of both standard and spray roses which gained significant interest.
Rose Sawa
Sawa is Swahili, for "okay". Rose Sawa is an intense orange-colored rose recently introduced to the commercial level by United Selections.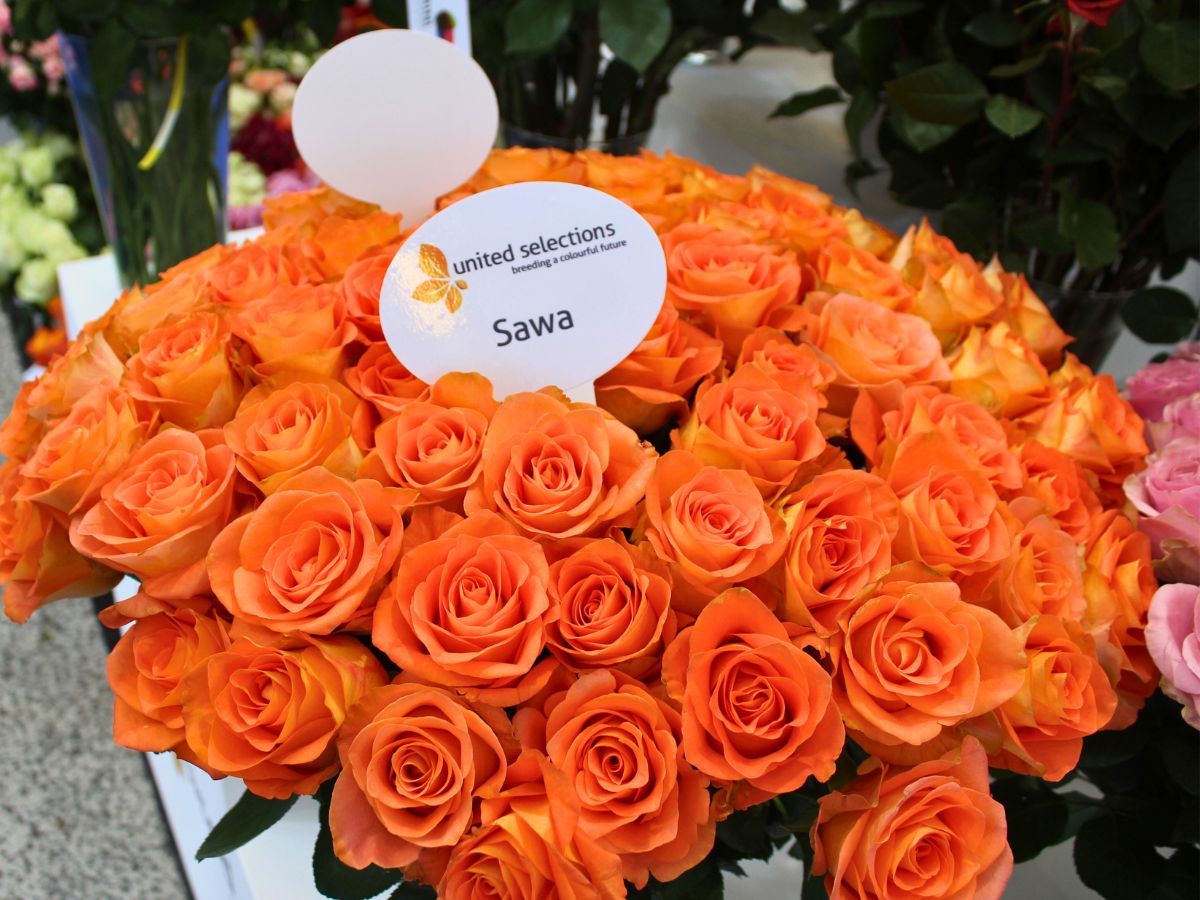 Its shape and beautiful opening as it blooms on the vase are some of the outright characteristics you could easily notice from Sawa during the show.
Rose Nova Vita
Nova Vita needs no introduction really, floral creatives have had a lot to say in the past about this pure white, elegant rose, Nova Vita.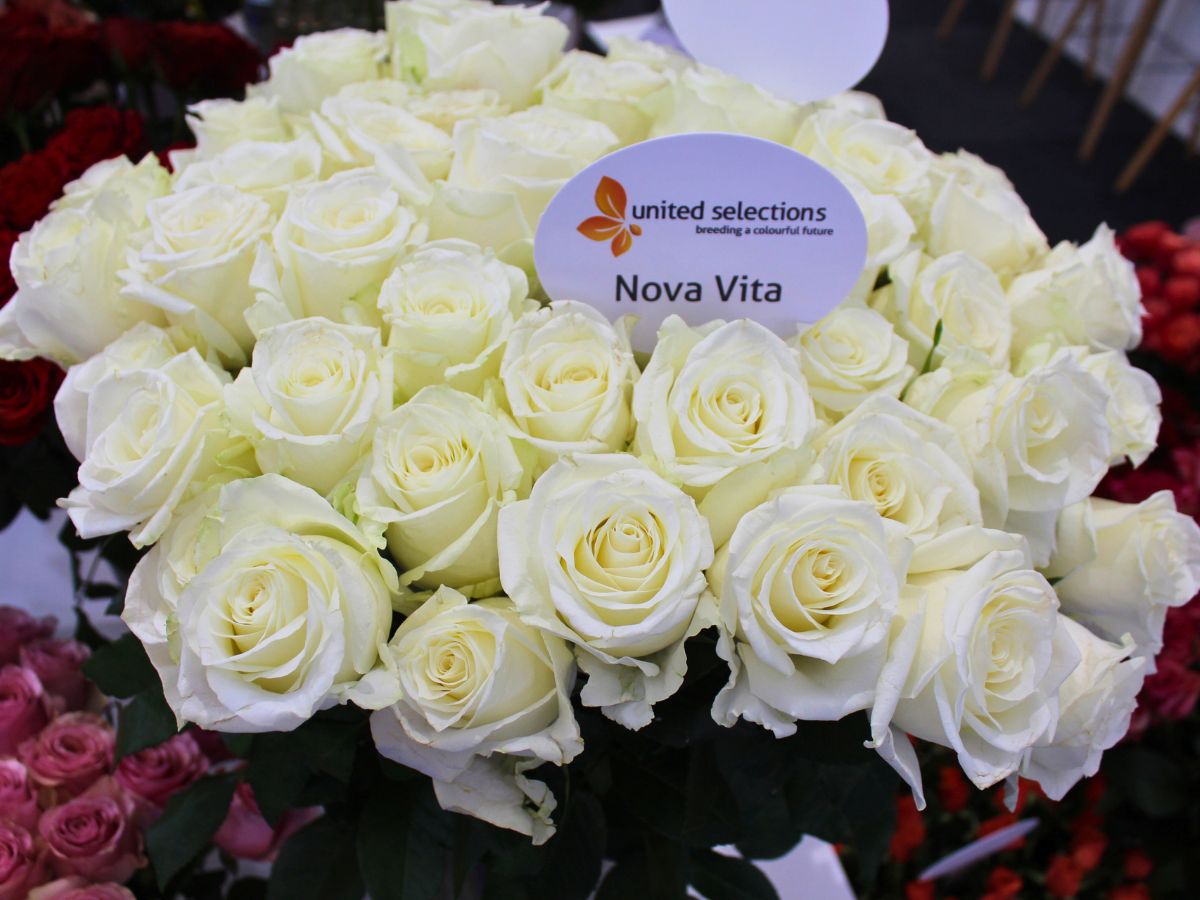 Nova Vita once again stole the show and drew visitors in with her genuine sentiment and bright pure white tone. Beautifully opening and longer shelf life make Nova Vita a desirable rose and one every floral creative should aspire to work with.
Blossoms Spray Roses
Blossoms Spray Roses, an umbrella brand for United Selections' spray roses took center stage and claimed a significant share of the spotlight.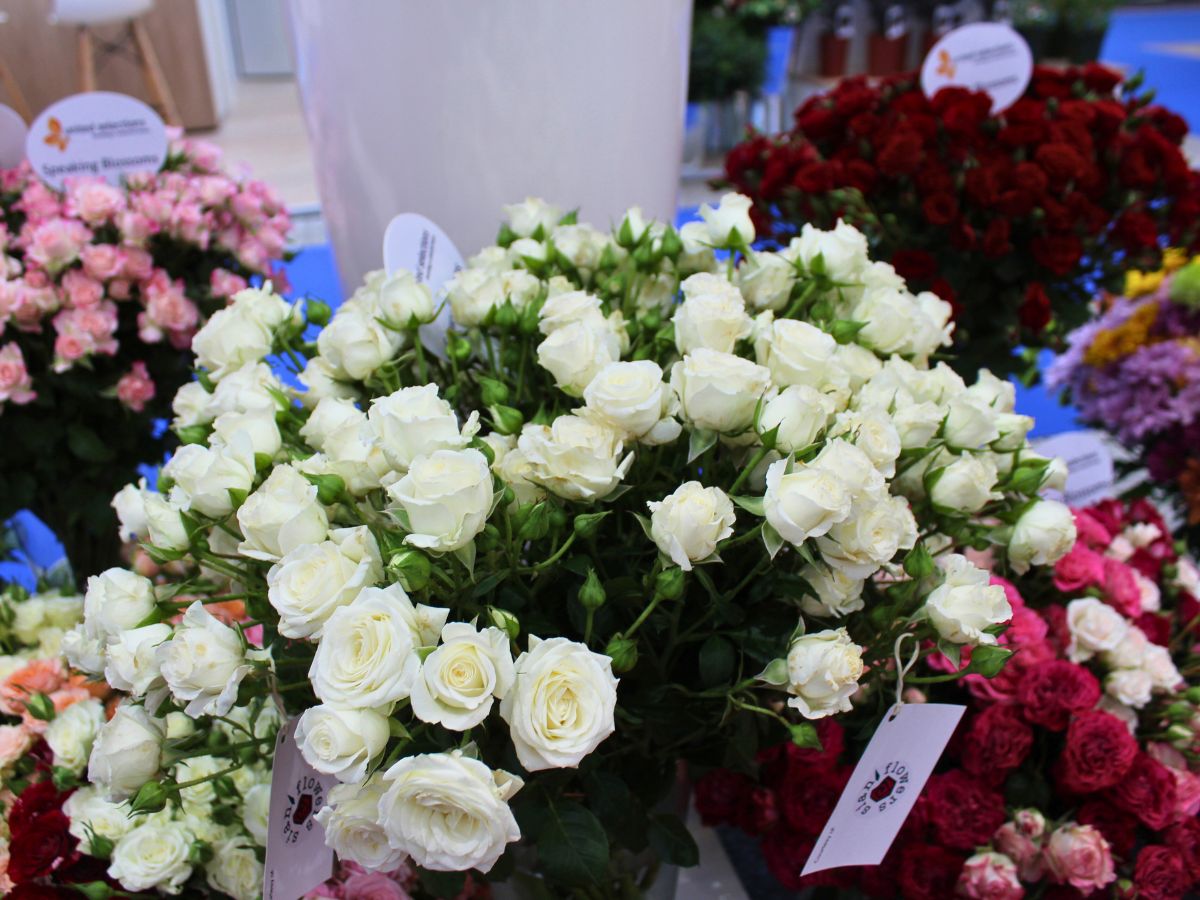 Spray roses like; Golden, Snowy, Sweet, Cherry, and Fancy Blossoms, including Sunset Magic, are some of the spray roses that made heads turn during the show. Characterized by their big bud size, the breeder's spray roses are a somewhat premium type of spray roses. What is interesting about Blossoms Spray roses, is that they are a rose for everyone and every occasion. Whether you are looking for traditional or garden spray roses, all can be found in the Blossoms series.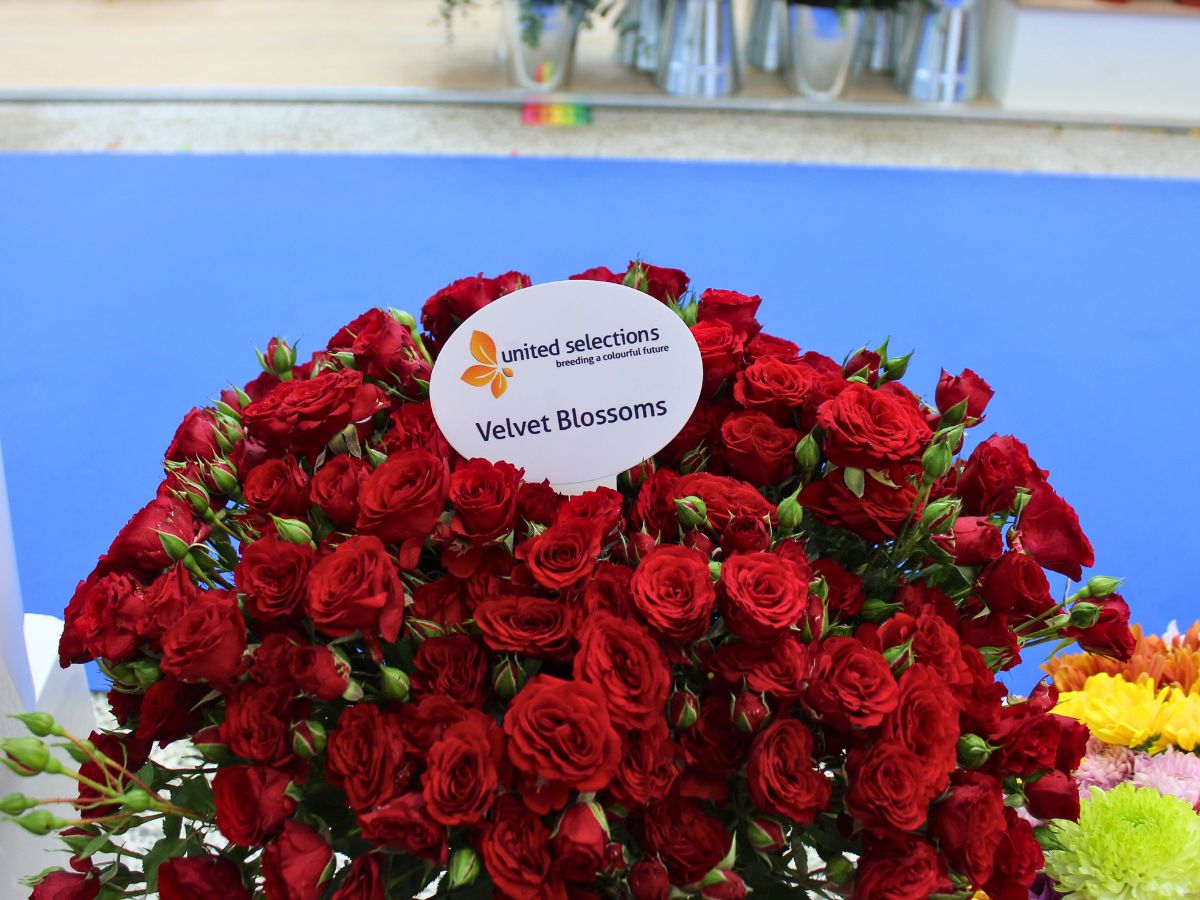 That's a wrap from United Selections for the year 2023, but that notwithstanding you should look forward to what they have in store for you coming year! Annual open days set for the second week of January 2024, will kick off the year and this is always a crucial event that defines the year's momentum.
That said, United Selections would like to convey its gratitude to everyone who visited their stand and its partners; Könst Alstroemeria, WAC Breeding, and Infinity Breeding. It was all colorful because of you.