How is a Spanish plant exporter coping with Corona? Valencia Plant Export, S.L.U. celebrated their 20th anniversary at last January's IPM in Essen (Germany) with a fantastic booth, full of wonderful plants, great music, lovely tapas, and nice conversations. They represent around 25 producers of garden and tub plants from the region of Valencia, Murcia, and Alicante. Sales are mainly to German and Swiss wholesalers, such as garden centers. Their 20th peak season had just begun when corona arrived in Europe. Company owner Isabelle Falger talks about their current situation, the effects, and future prospects.
The Hardest Lockdown in Europe
"Spain has the hardest lockdown in Europe and gets the lowest subsidies for their workers", Isabelle explains the current situation. "Our kids are locked at home since 15 March and have to stay put until 10 May. At least that is what they say today…"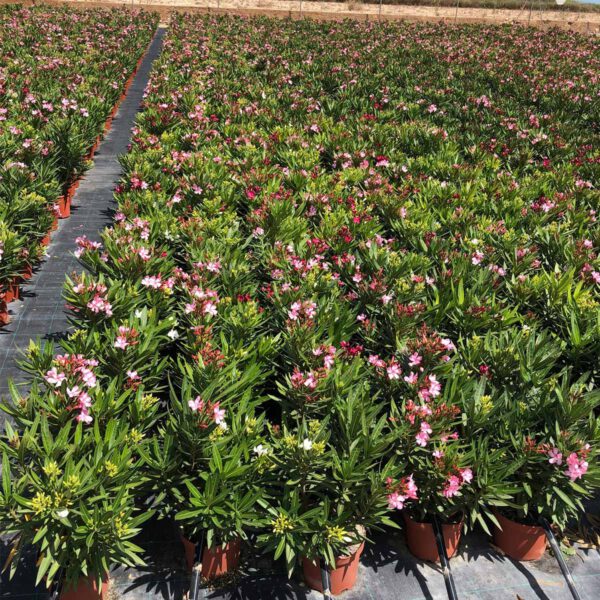 How Does Corona Effect Your Business?
Isabelle Falger: "At the beginning, we did not know if we were allowed to go to work. After one week we learned that agricultural and exporting firms could go on with delivering their goods to their clients. So, we were considered an exception. But then our clients in Bavaria (Germany), Austria and Switzerland had to close their shops. So we worked and delivered our plants to the customers who were still open or who worked online."
Working Every Day - Also at Easter - Saving Our Business
Overcoming the lockdown is already hard for
Valencia Plant Export
, and the crisis has not come to an end. Isabelle: "We will try to save our business during the next weeks. We are studying how to go on in the future. Everything that we can load right now, we load. Although today it's a holiday, Easter Sunday, we are working. Like every day to get the plants from the fields to the shops."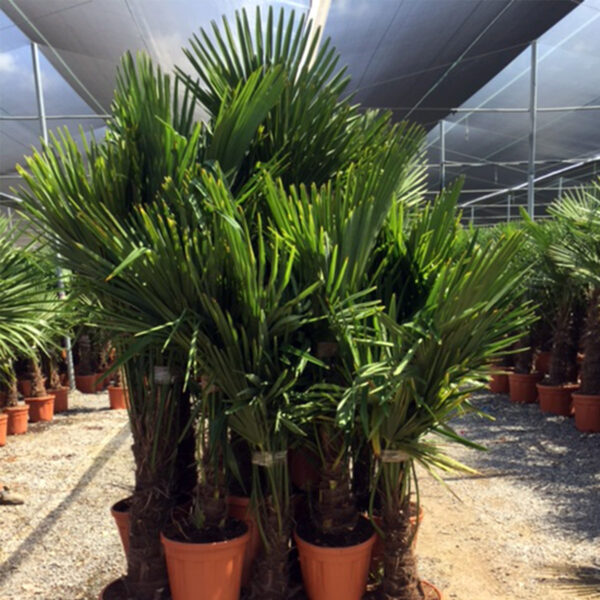 The Future
The assortment of
Valencia Plant Export
consists mainly of products like Palms, Olives, and Nerium Oleander. Isabelle: "These are still very good and fresh because they are quite hardy, so they can stay for a longer time in the fields without having bad effects." She still hopes that they can sell all their products during the next 6-10 weeks. Growers of flowering plants in Spain, like Dianthus, Jasminum, Cytisus, Dipladenia, were worse off. They had to ship, but couldn't. Isabelle: "In the near future there will be fewer products on the European market. First because many will have to close down. Second, because this year the production time will start a lot later than in normal years. This means next year the products will be late on the market, too. Isabelle also faces other difficulties due to the corona lockdown, because European rights and laws are different in each country: "Transport costs to Germany have risen because the Spanish industry is still closed and are not able to import goods. So the trucks to Germany that we load, come back empty. These costs are not calculated. Moreover, We do not get any government aid, because we are still allowed to work, although we earn much less right now."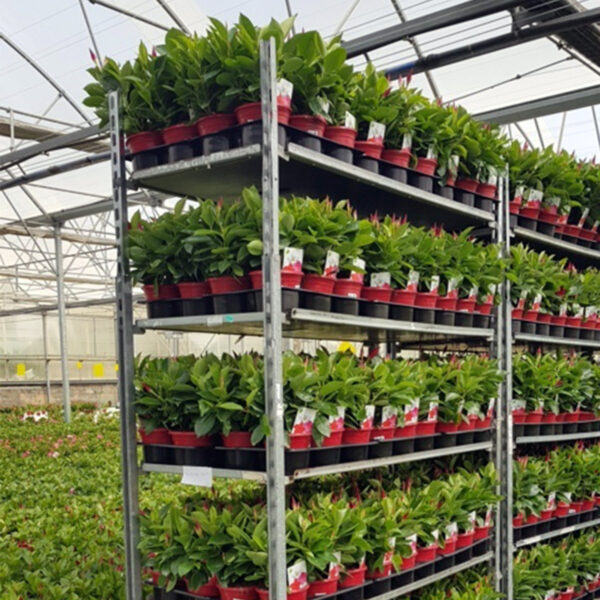 How To Pay My Essential Workers?
Isabelle: "I learned a lot for my company during these days. My workers are essential for having this business running and for being successful. But... if I can not pay them the whole year round - because I will not have the same benefit during this season as other springtimes - I don´t know how to pay them from September to next February. And that is that difficult period when we work without selling. Then I will have to decide if we can go on in the future. This is very difficult to say right now. When we do not work this autumn, we will not sell in springtime. But what should I do, if I can not pay their salaries until February 2021?"
To Make Business Easier
The current thoughts on the future? Isabelle: "I am and will always be a wholesaler next to the producer/grower with knowledge of the Spanish market and German and Swiss selling market. Yet, I want to try to make the business easier instead of more complicated. We want to change the products to be more sustainable. As a result, we cannot accept every customers' little wish. We have to do what our growers and suppliers can offer. For Example, the pot color must be the best one for the product, not for the client's wish. If the brown one is 100% recycled we will not take the colored ones." "So, we will offer fewer products in the future and we will try to offer only products that will be more sustainable compared to today. We want to try to sell only to wholesalers in bigger quantities. Daily offers will disappear. Only pre-orders to listed customers and only full trucks and full trolleys."