In the Netherlands, economists have calculated that the sector hit hardest by the COVID-19 pandemic is floriculture. They work with fresh produce of luxury products that are under massive pressure these days. This counts for breeders, growers, florists, and also for wholesalers. Van der Plas from Rijnsburg is one of them. Jeroen Judels, account manager on the German market, is convinced that the flower industry will flourish again.
In which countries or regions are your customers located?
Van der Plas is mainly oriented towards Western Europe. Core countries are Scandinavia, United Kingdom, Germany, France, and Italy.
Can you describe your customers in general?
Van der Plas is part of the Floral Trade Group and focuses on specialist trade. The aim is to serve florists.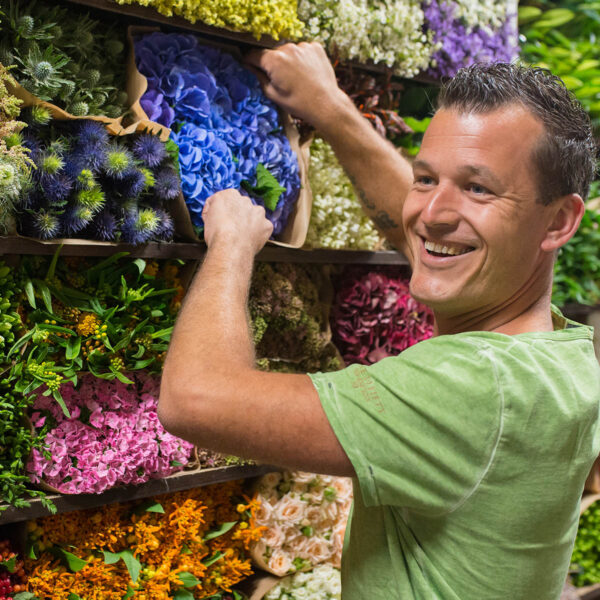 Have you been open or closed since the (partial) lockdown in your country?
We have always been open and where possible we have continuously served our customers. Although this was not always profitable, we think it is our duty to help our customers well today, you can expect that from your partner.
How do you get information these days about the floral industry?
Every day we follow the news in all countries where we operate. A lot of information is also received via the trade associations. We shared these with our management team almost daily, so that we are all aware of the current state of affairs.
What barriers do you face at the moment of running a successful business?
It is particularly difficult in countries where it is no longer allowed to keep the shops open in any form. We would like to deliver, but we also want to respect local regulations and not encourage our customers to ignore those regulations.
How do you plan to overcome these barriers?
As usual, we have been very open and honest with customers and suppliers. Everyone knows that these are difficult times. Where there is room, we need to help each other. By maintaining a lot of contact with customers and suppliers, we were able to coordinate supply and demand as well as possible.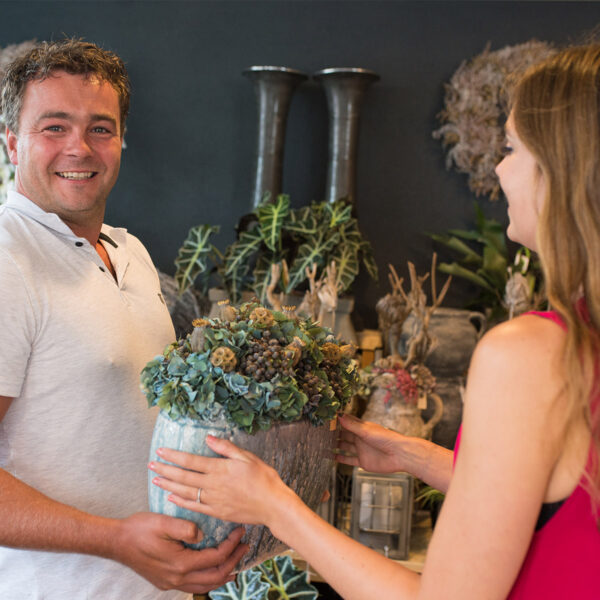 Which inspiring new initiatives have you seen in the industry since COVID-19?
We have seen many initiatives in the industry to help our industry. How growers, traders and florists have been supported in recent times is wonderful. Flower people have clearly shown how much creativity they have. Together we have been able to bring the flowers and plants to the attention in a very positive way. The cooperation of all industry peers is a good example. Very quickly there was consultation at all levels and the help of the government was jointly requested. Forced by emergency, cooperation has been very good and is still good.
How important is it for you to lift each other up in these times and what does that mean for you and the bond with your colleague-professionals and business relations?
Due to the circumstances, we have teamed up with many colleagues and industry peers to seek help where necessary. I am pleased to see that we have been able to jointly initiate many initiatives to help floriculture and promote the product. This collaboration has delivered more than a single company could have ever achieved.

What do you think - as a trader - is the biggest issue in your segment of our sector at the moment?
The big question is whether there will soon be enough products available to trade. Many growers have had to lose production, or have even stopped altogether. It is difficult to predict whether we will soon be able to meet all demand. In any case, Van der Plas is ready to scale up again as soon as it is possible and allowed.
How do you see the future for the floriculture business? What do you consider immediate and expected (long-term) consequences of the trading process for the floriculture business?
Some processes are gaining momentum. The rise of online purchasing will only increase with florists. Will the physical auction still be necessary, or will image auctioning at one centralized auction become the future platform? In any case, there will always be a future for the florist. In every season, flowers die and new ones bloom, something always blooms. That is why I am convinced that the flower industry will also flourish again.