Virgin Farms is an acknowledged U.S. supplier of premium roses from Ecuador, with a portfolio of over 110 varieties shipped around the world. How do they cope with corona in the U.S.? Christina Hernandez, the Social Media & Marketing Manager tells how the company deals with corona on a day to day basis, yet also plans ahead to get the orders out.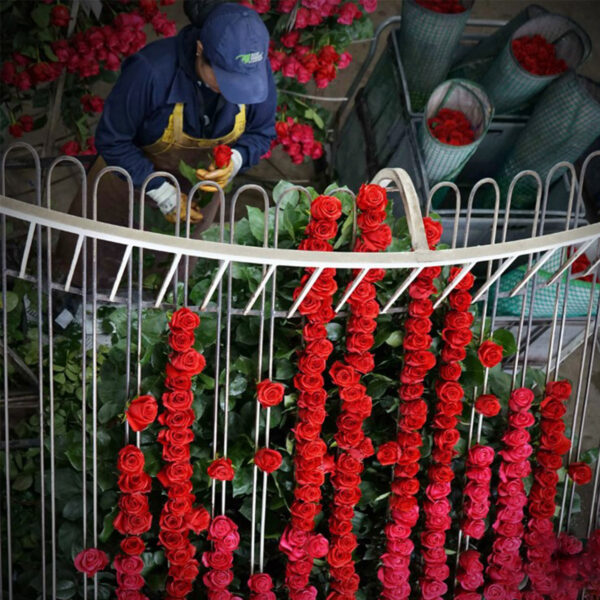 Where are the farms located that Virgin Farms represent?
Our office is in Miami, Florida, and our rose farms are located in various regions in Ecuador, including Pichincha and Machachi. Furthermore, we source from farms around the world. Other flowers we source are from Aalsmeer in Holland, such as tulips, hydrangeas, and hyacinths. We import garden roses from Bogotá, Colombia.
Can you describe your customers in general?
Our customers include floral designers and event planners. They are located in the United States, including Alaska, Hawaii and U.S. territories such as Guyana and St. Kitts. Our clients include traditional florists with a brick and mortar store, event and wedding designers, lobby and home decorators and floral workshop instructors. Most floral shops have e-commerce websites for customers to place orders, while many planners rely on events and weddings for their revenue.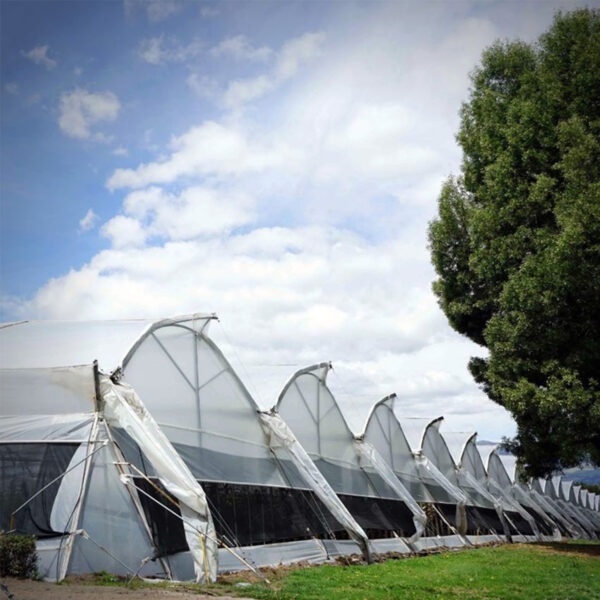 Have you been open or closed since the partial lockdown in Ecuador?
We have been able to remain open as per local county mandates since we do not deal with the general public at our facility and our sales are phone-based. We ship products directly to our customers via FedEx Priority Overnight, which has allowed us to make sales to those who are still needing flowers to keep their business operational. At our facility, we have 22 employees and we rotate schedules to minimize the amount of staff in the office.
How do you get information these days about the floral industry?
We have a close relation with our growers and exporters. We have constant communication as to what is happening at farm level and production projections. In regard to our customers, we maintain in contact with them via telephone and email and they express the situation among florists and the challenges they are facing to reinvent their sales strategies to reach the general public and make contactless deliveries. Social media has also been a great resource to connect with the floriculture industry including growers and our clients. It allows people to join together and share stories, ideas, virtual classes, and photos and videos of their shop or service. We keep up to date on the global situation regarding the floral industry on websites such as Thursd. and Flowers and Scents.
What barriers do you face at the moment in running your business?
We are facing barriers due to the lockdown in each state and the mandates put into place to ensure everyone's safety and enforce the regulations to stop the propagation of the virus. This is a temporary challenge that we all must go through. Our sales have decreased significantly, but we have been able to capitalize on customers who have lost access to their local suppliers because they have been mandated to shut down or have had to close. Some of our clients have had to shut down, especially event planners due to the nature of the business since social gatherings are not permitted. The majority of florists are still operating by making contactless deliveries to their customers and are in need of flowers to be able to produce arrangements for the public. As far as farm operations and receiving flowers, we have run into a few barriers, but many growers have been able to come through for us. Some have had to close because demand has decreased significantly especially from places that have been affected most such as China and Europe. This, in turn, reduces our access to suppliers for different products but we have many reliable and quality grade growers we have worked with for many years that continue to provide us with flowers.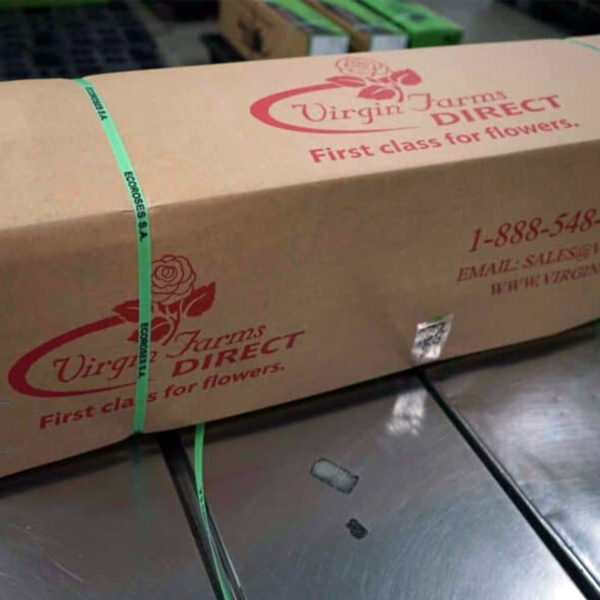 How do you plan to overcome these barriers?
We deal with barriers on a day to day basis, but for the most part we plan ahead to come through for our customers. We have had to make adjustments to our buying schedule and quantities. We have communicated to our clients to allow a week's notice to notify us of flowers they will be needing so that we can purchase the flowers from our growers and arrange commercial flights with the farms, which have been limited.
Which inspiring new initiatives have you seen in the industry - or are started by you - since COVID-19?
We have seen many florists coming together in many ways. They have turned to social media to connect and help save the floricultural industry. The Dutch auction sector has been impacted greatly, but in the midst of it, they have creatively used the surplus of flowers to build floral installations communicating messages such as
#flowers4oxygen
, Let Hope Bloom and Buy Flowers Not Toilet Paper. Designers or event florists that once relied on social gatherings, weddings and special occasions are now hosting floral & business workshops online to educate and network with others in the floral industry.
How important is it for you to lift each other up in these times and what does that mean for you and the bond with your colleague-professionals and business relations?
During this challenging time, we have come together as a team to come through for our customers. From the beginning, we understood that our clients' needs do not change and despite the challenges, we have worked closely with our growers to plan accordingly and make sure we are able to fulfill each request with the same guarantee, product freshness and quality we have always delivered. As for our company and team, we have always been loyal and dedicated. During this time, we are working diligently to be there for our customers. We have been fortunate to continue to operate, while many in the country are unemployed due to the situation. We are each doing our part to keep the work environment cleaner than ever and adhere to health mandates: wearing masks, social distancing, washing our hands, working from home when possible, rotating staff, and disinfecting surfaces frequently.
What do you, being a trader, think is at the moment the biggest issue in your segment of our sector?
As a trader, the biggest issue has been the lack of demand for flowers, but this is an uncontrollable factor and it is temporary until the situation is under control. We are under a countrywide "Safer At Home" mandate until April 30th, which limits business operations to essentials only. Each state and county has imposed mandatory curfews that residents must abide. This has been our main challenge, as sales for events and weddings have decreased and some florists have been mandated to shut down based on their local regulations.
How will COVID-19 affect your future storyline?
Our company has been in business for more than 20 years and we will always be "First Class for Flowers." We think of this situation as a temporary pause in our storyline. COVID-19 may have impacted us now, but it will not shape our future. We know that by coming through for our customers as well as our employees we will come back stronger and develop lasting relationships with our clients.
Can you walk us through the immediate and expected (long-term) consequences of the growing process for the products in your portfolio?
The plants continue to grow but since demand has decreased, roses have been pruned to prevent rotting and diseases, and to allow nutrients and energy to recycle into the plant and roots. As a result, the rose production cycle has been disrupted to preserve the plants and create a healthy environment for floral growth within the greenhouses. All farms have been affected by this situation, many farms will be forced to close, others will come out of this struggling to survive, and others would have learned to be more efficient and will once again thrive after this pandemic has passed.