Iberflora is back in business! After the severe corona years, this exhibition manifests itself as the exhibition for a new generation of products, breeders, growers, florists, and consumers. Not with the idea of discarding the old generation, but to get everyone on the same page again. A new page that beholds the future of this wonderful business of flowers and plants. Let's take a walk through three halls of horti wonderland.
Iberflora New Generation
It is day one of a total of three days of the Iberflora exhibition and it is busy. The three halls that fill the booths of anticipating producers are crowded with horti professionals. It is good to see many young entrepreneurs among both the booth holders and the visitors. The green sector is alive and kicking with new products and concepts and the ambiance is vivid and cheerful.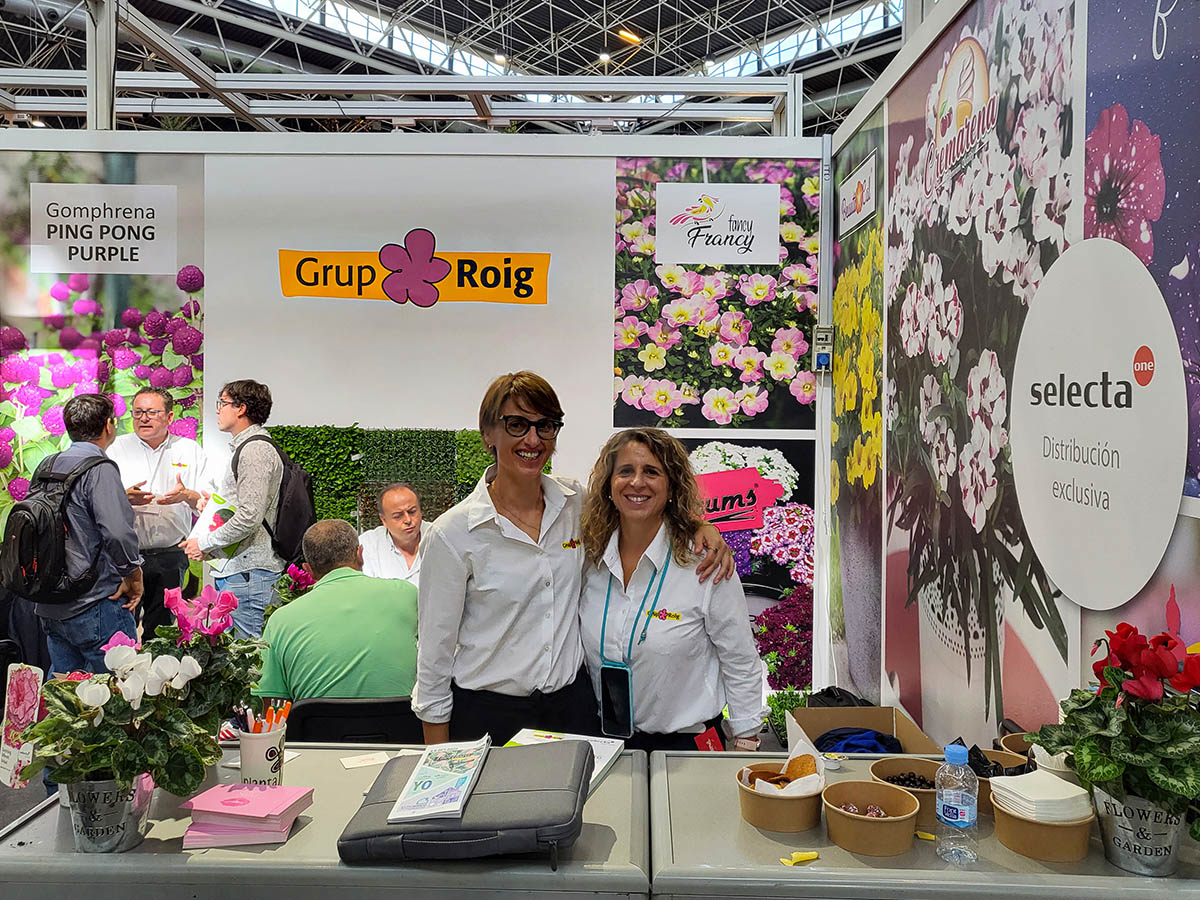 You see the optimism after the wait due to COVID-19. The crowd is mainly Spanish, but if you walk between the many rows of booths you will also find plenty of international exhibitors. Regular exhibitor OZ Planten from Dutch Flower Group sees this too. Although you hear more and more English around you, this company is traditionally represented by Spanish-speaking account managers who were constantly busy with visitors to their booth.
Not a Dull Moment
Also not a dull moment for Isabelle Spindler, who is traveling everywhere to promote the cut roses of Kenyan top grower Red Lands Roses. Now she's in Valencia for the first time, and she feels the positive vibe of the fair surrounding her. When asked about the influx of visitors, she sighs satisfied:
"It has been so busy all day, it's incredible! The people here are so friendly and nice, I love it! There are not so many cut flower companies here, and there should be more breeders as well because Spain is an important market for cut flowers as well. Imagine how many people get married in Spain, not just the Spanish, but from abroad as well. And our roses play an important role in this. So, I am very happy to be here and support my Spanish wholesale client Verdnatura with our products, so that our spray roses and garden roses can get more penetration in the Spanish market."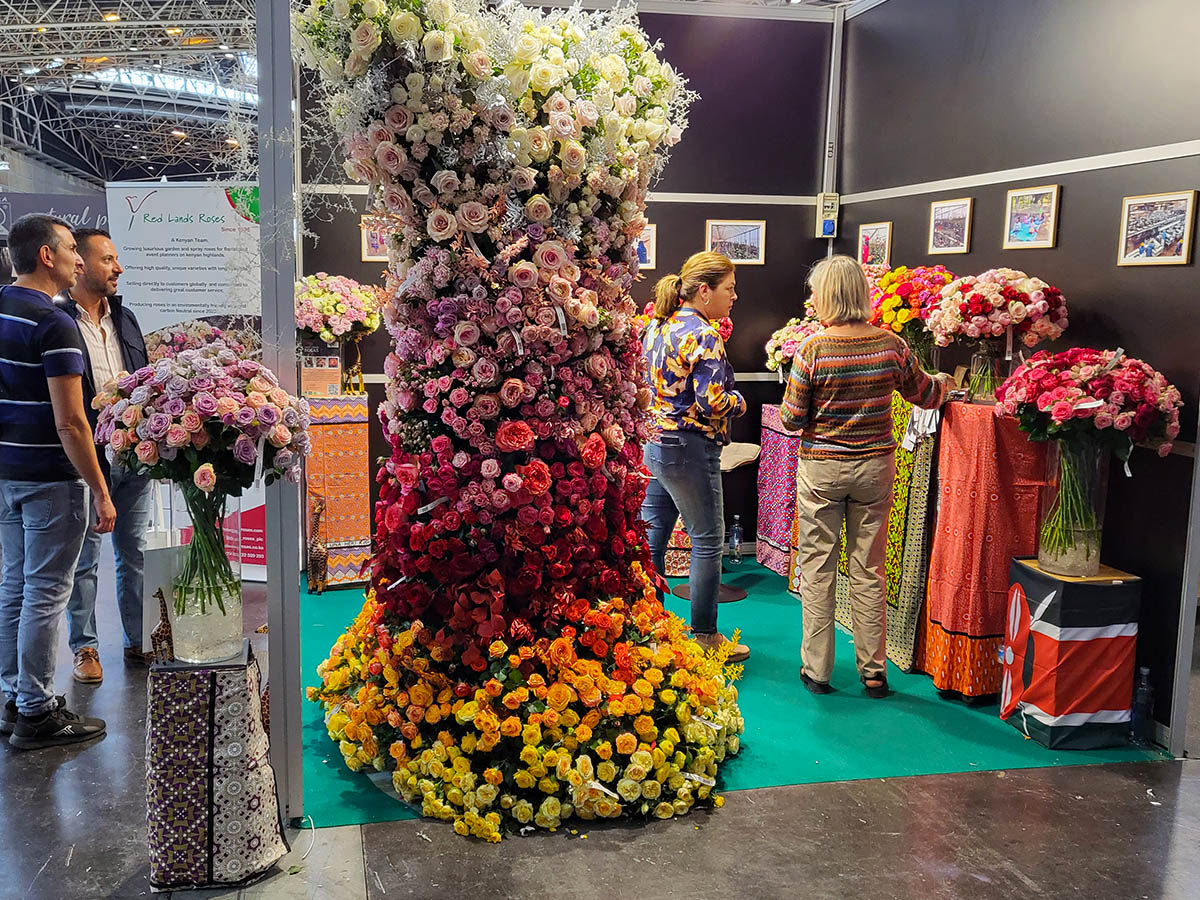 Floral Universe
One of the great demands of professional visitors when attending a trade fair is to learn about the trends and innovations presented by companies during the event. The objective of Floral Universe is to comprehensively show on a podium all the trends, ideas, and novelties in the floristry sector, as well as to offer training and exchange of experiences among professionals, also emphasizing digital solutions.
In addition to offering an exhibition area with companies from the floristry supplier sector, Iberflora once again had the presence of Spanish schools, unions, and associations that showed their spectacular works of floral art that amazed visitors to the fair.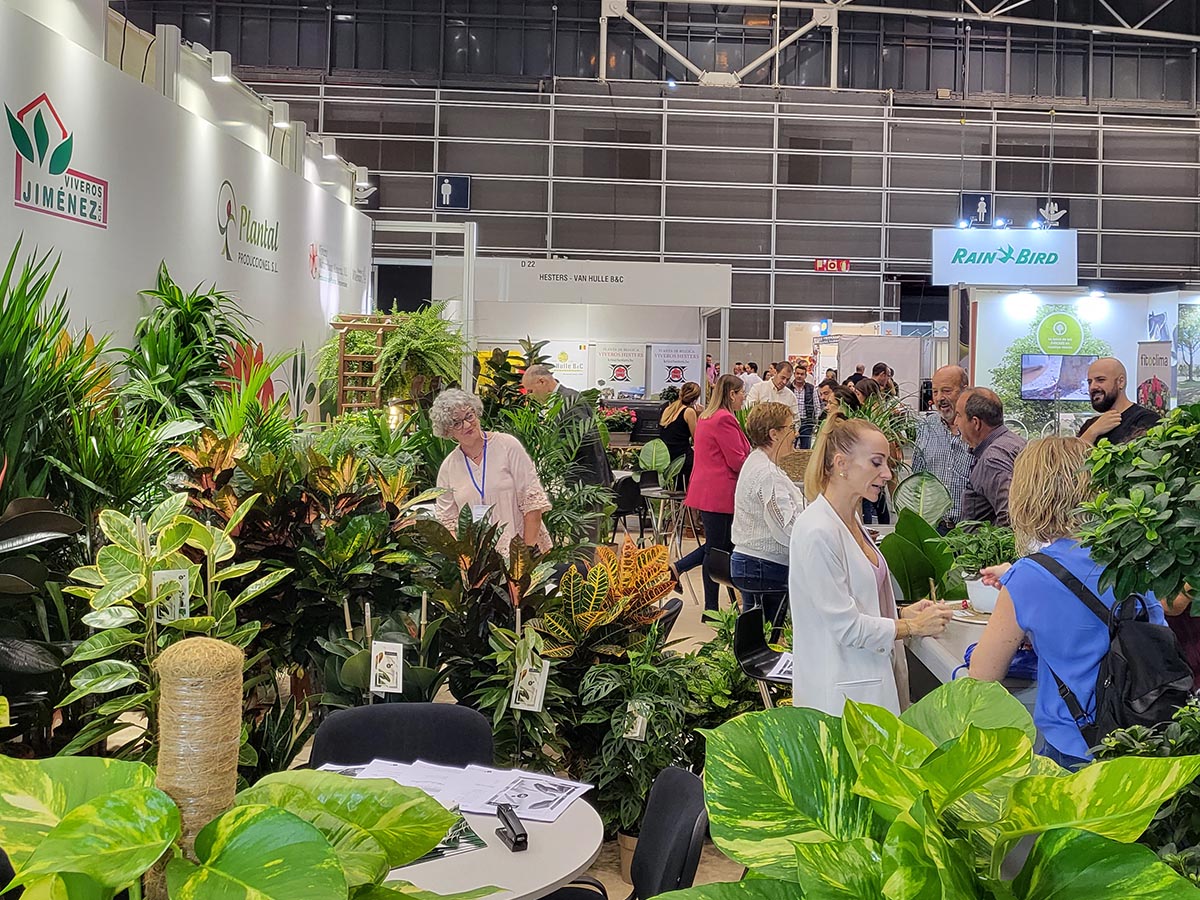 A New Experience
Iberflora New Generation was a new experience, different from what has been experienced so far by professionals in the green sector. Besides a strong growth in the number of exhibitors (18% new exhibitors, while 99% are returning exhibitors) and visitors, this edition had more thematic spaces, more training areas, and more networking areas than ever before.

It was an enchanting walk through three big halls filled with wonderful flowers, plants, trees, and garden accessories. If this is the benchmark fair for the green sector, with more business, training, and entertainment, Iberlflora can be happy with what it has accomplished after the long pandemic period. It has shouted out to Spain and the world to join (again) in next year in the Feriavalencia for Iberflora 2023 where we expect to see even more cut flower breeders and growers and more international exhibitors and visitors.