Golden Thursd Bucket
Three floricultural companies receive "Golden Thursd Bucket" for best participation in Thursd Online Trade Fair. The most viewed, longest viewed, and most innovative online booth.
Three Winners
October 23, 2020, online platform Thursd awarded three companies with a "Golden Thursd Bucket" as a result of its international online trade fair TOTF2020 that was held in early October. Rokus Hassefras and Roy van Kester received a Golden Bucket on behalf of Dümmen Orange for the most visited online stand. Örjan Hulshof received the prize on behalf of De Ruiter Innovations for the average longest viewed stand, and Tamara van den Berg-van Mil of Decorum Flowers & Plants was very happy with the award for the most innovative online stand.
Dümmen Orange – Golden Thursd Bucket for most visited online booth
Rokus Hassefras from Dümmen Orange:
"The Thursd Online Trade Fair was a good alternative way for us to get to the customers. In a period when everything seems to be changing, we like to explore new developments, especially in the online field. And Thursd is one of them."
Roy van Kester of Dümmen Orange adds:
"This online way of communication is really developing. We believe in the digital world."
De Ruiter Innovations – Golden Thursd Bucket for the longest visited online booth
Örjan Hulshof, marketing manager of De Ruiter Innovations:
"We have chosen to go all out on Thursd, and have received reactions from customers, and from our network about our exhibition participation during the TOTF. Many were unaware that in addition to cut roses and pot roses, we also have rose hips, anigozanthos, and hydrangeas. Of course, it is not that easy to measure, but I think overall, we had nice results of the fair. And of course, De Ruiter is very happy with this recognition, the prize for the longest viewed stand, because we have provided quite a bit of content ;-)."
Decorum Flowers & Plants – Golden Thursd Bucket for the most innovative online booth
Decorum Flowers & Plants – Golden Thursd Bucket for the most innovative online booth Tamara van den Berg-van Mil of Decorum Flowers & Plants:
"Where others opted for an extensive story, we opted for minimalist, and we only communicated beautiful images of our innovations. With minimal text. This worked well, because there appears to be a lot of interest at the bare product level. Online works really differently, and our experience is that people like to scroll quickly and especially want to watch. Much text is probably not read anyway. Beautiful images work best to entice the visitor to scroll through the entire article."
---
The Story Behind The Golden Thursd Bucket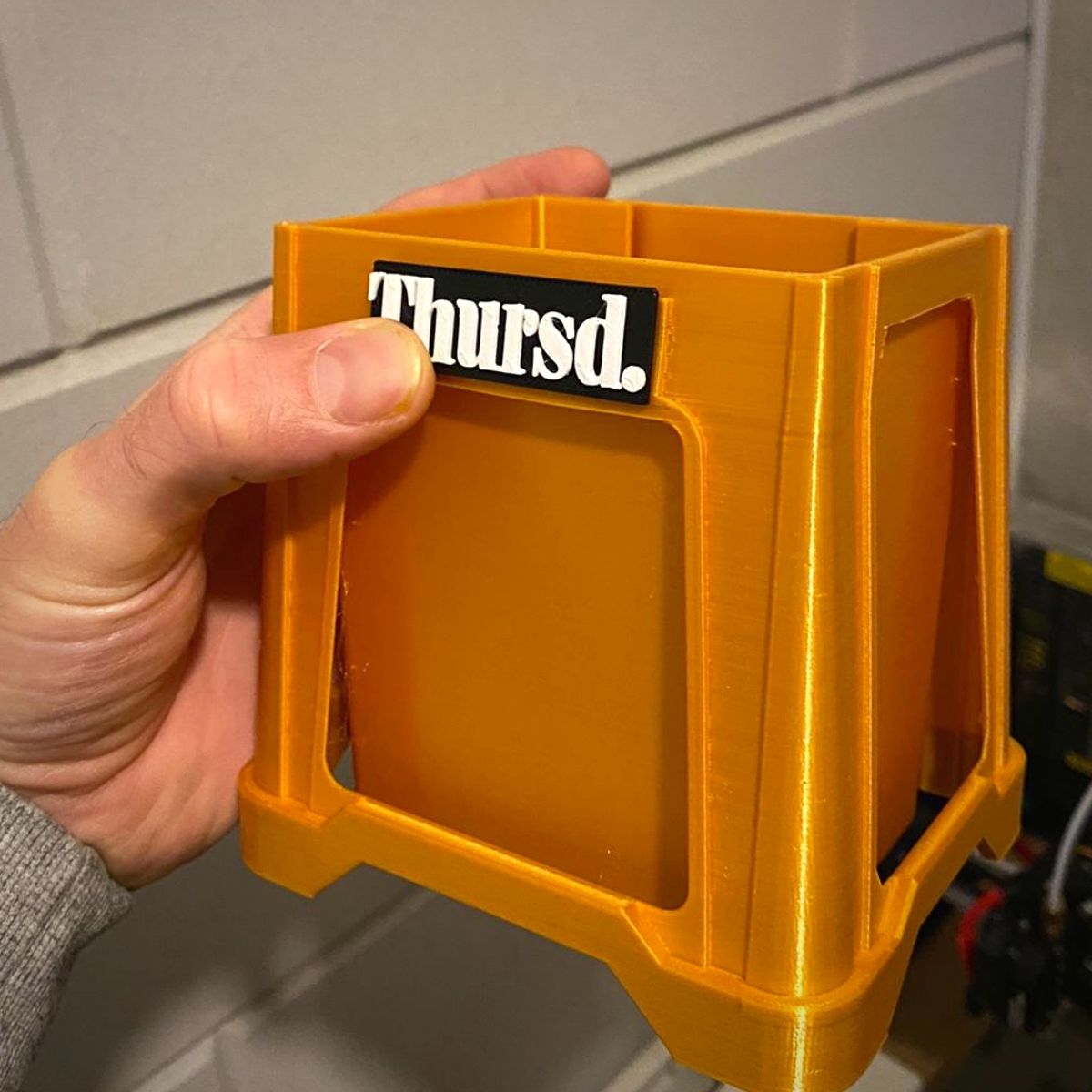 Who made the Miniature Golden Buckets?
Working together brings fun and beautiful ideas, that is what Harm Koningen from
Deboprojects
, a creative and innovative full-service internet agency, said about the release of the well-known Dutch auction buckets in miniature. Harm Koningen:
"Cool how some collaborations come about. During a beer with Joost van Willegen and Joost Dekker we came up with the idea to market the world-famous auction buckets as miniatures."
"Based on a self-developed 3D drawing of the auction buckets, these were realized by our own 3D printers! My role... to let the industry know that being unique works! #grow together".
The Miniature Buckets are very suitable as: ✔ Gift for new customers ✔ Staff gift ✔ Goodie''bag '' ✔ Christmas gift and of course, as Thursd Golden Bucket! When interested, send Harm a
message here
. There's a minimum order quantity of just 50 pieces.