The time is here… Finally here! One of the most powerful months of the year is coming up… In many eastern countries, they celebrate Mother's Day at the beginning of the month. And also in England Mother's Day is celebrated in March. And on 8 March we at
Naranjo Roses
celebrate a group of individuals starting with the letter W….. and ending with an N. Sure you´ve guessed who we are talking about: WOMEN! And because of that, we organize a Virtual Run Challenge.
Subscribe here
.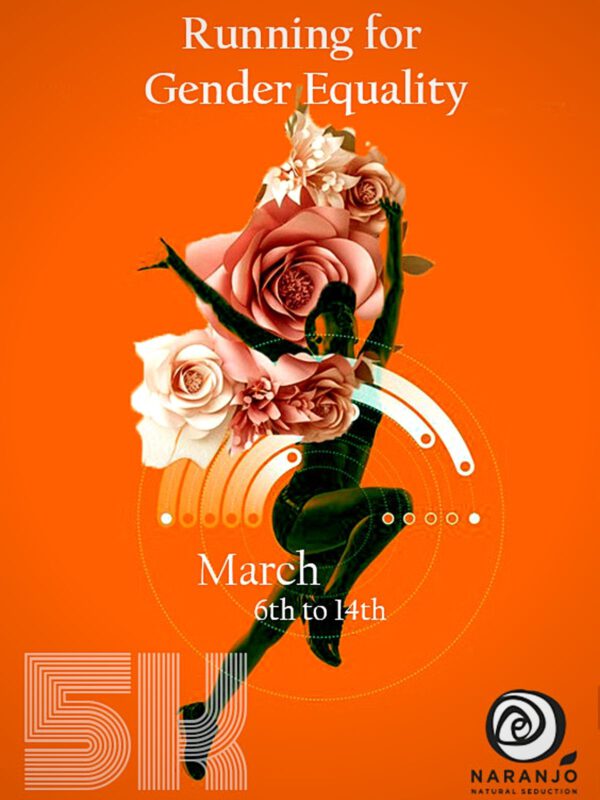 Virtual Run Challenge 6-14 March for International Women's Day
For all the runners and non-runners in the flower industry, let's run together to celebrate International Women's Day! It's time to stand united and run for this special day where we commemorate our fight for gender equality!
When, What, Where, Why, How?
When: March 6th-14th What: 5K! That's 5,000 meters/3.11 miles. Let's get together and run this weekend and post a picture on social media with the hashtag:  #flowersisterhood Where: Wherever you want, and from any place in the world! Why: It's time to be more united as women in the flower industry! Just leave us your email, and be part of this challenge!
How: download NRC (Nike Running Club) App and send your mail to subscribe! We will be able to track times and see how other women in the flower industry are running around the world!
Private message
your email, and you'll be invited to this challenge!!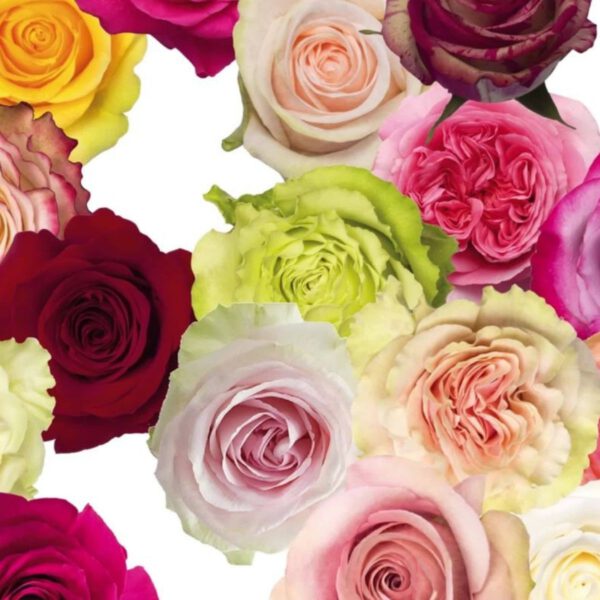 Guion Flowersisterhood Run
As you all know, March is a very important month for us women, and what better way to celebrate it than with a fresh 5K run! This is a great initiative, first of all, to move your body this upcoming weekend. Plus what better way to celebrate your day than by running with your favorite girlfriend, your mother, or simply your favorite woman out there! This is a great way to start being more united, to start doing such simple activities between women that motivate us to keep going every day! For the upcoming Women´s Day weekend, to clear your mind between your working weeks, we invite you to run with us from March 6th- March 8th! You do not have to be a professional runner and you can absolutely do it at your own pace! Join us on this fun #flowersisterhood running weekend! Take some amazing pictures and tag us on Instagram @naranjoroses so we can share this special moment with all of you strong women!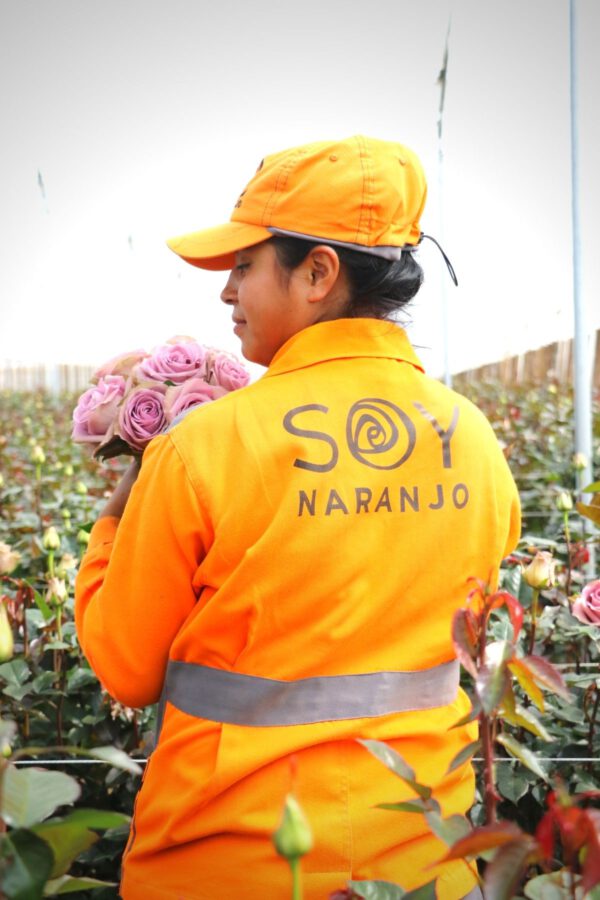 8 March, Women's Day
We are sure most of you know that March is such a memorable, historical, and unique month for all of the girlies and women in the world! But why? Why is Women's Day so special? Duh! Because women really run the world in so many aspects and areas of what we get the privilege of calling life. Let's start this Women's Day celebration. Women have so much power they are born with internally and externally. And so today more than ever it is vital that women express their power. And also the amount of potential they have to achieve anything they want in life! We will be sharing with you some of the reasons why women rock the world. And why this world would definitely not be the same without women´s presence and existence.
Women's Rights
Women's rights have not always been equal to those of men, and are often still not equal. And women's rights have often not been heard, which led to repressed feelings and expressions. Why should women have to be quiet about their human rights and about everything they wish to create in their lives? They should not, and they will not be silenced anymore! This is why Women´s Day is such a remarkable and unique holiday for all of the women out there fighting for their rights. And it has become such a historical day in which nowadays millions of women have joined the movement and commemoration to fight for their rights!
Positive Change for Women
Every day, more women all over the world are taking action to promote equality, peace, and justice. These are the women who, whether they mean to or not, are transforming traditional gender roles and power structures, by dedicating their lives to defending fundamental human rights. More and more, these extraordinary women are identifying themselves as human rights defenders. In general, it is said that women are doubly vulnerable, for being women and for defending human rights. However, they are strengthened by their determination to create positive change in our societies!
Excitement
March will be a very exciting month for all of us, especially for women who are part of this amazing and beautiful community. We will be sharing so much valuable information that is sometimes forgotten by the world. Women deserve pedestals and trophies for everything that they go through, everything they can create, and everything they bring to our lives!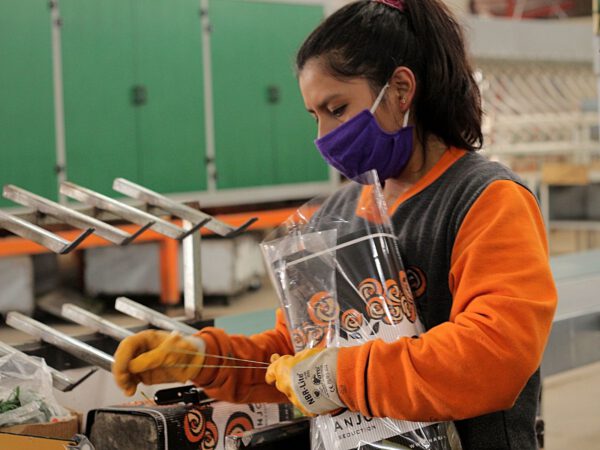 8 Reasons Why Women Rock
1) Women can wear many hats
What does this mean? It means that women have the ability to do and perform various things at a time. All the way from studying, earning a degree, becoming mothers, cooking, becoming housewives, exercising, and finding time for themselves even going through the toughest times!
2) Women dream big
Women make great leaders because they have an innate ability to dream big, challenge assumptions, and inspire teams, AND they know how to translate big ideas into concrete action and results over time.
3) Women give life
Women have the superpower of giving birth to a new human, they are creators of life. What could be more amazing than a person who can create life inside of them?
4) Women are leaders
How many times have you seen women thriving in different situations in life, especially at work? So many women have climbed up the ladder and have become CEOs of their own or alternate companies!
5) Women sacrifice
They are able to sacrifice their own lives for the life of a person they truly love... What do we mean by sacrifice? They let go of anything they are doing in order to make their loved ones happy and take care of them!
6) Women are strong communicators
Communication is said to be among a woman's strongest skills, and female leaders know how to use it! Whether communicating with employers, co-workers, or partners, an open communication stream allows for clarity in executing roles and responsibilities.
7) Women have determination, resilience, and perseverance
They will do anything it takes in order to have a better life for themselves and their loved ones. Women will never give up on anything they wish to achieve!
8) Women are empathetic and loving
Most women are naturally empathetic and value relationships. This enables them to have a strong understanding of what drives and motivates people! Unconditional love is another trait of an amazing woman. Women have forgiving hearts. They are willing to look past the rough flaws, mistakes, and shortcomings, and see only the diamond that's underneath. Women love without holding back, and that love drives how they see the world around them. Women see the good, and their love is contagious.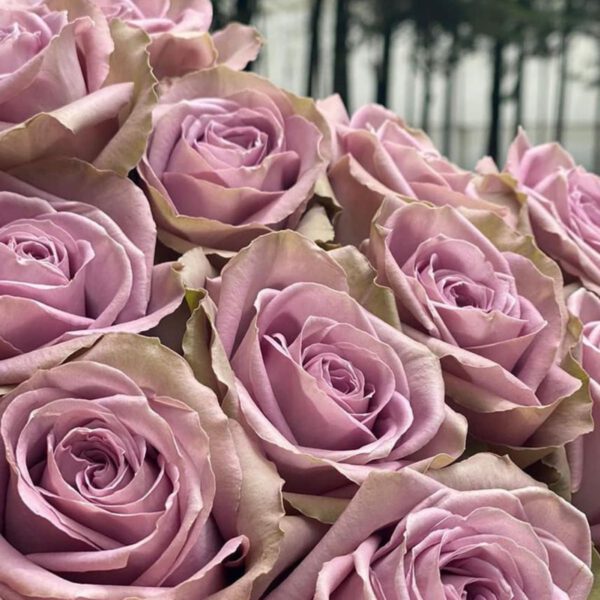 Women's Day
Let´s not forget to mention that these are only some of their strong characteristics that make women who they are, and why it's such a blessing to have them in our lives. If you are a woman reading this: CHEERS FOR YOU, FOR YOUR LIFE, AND FOR EVERYTHING YOU CONTRIBUTE TO THIS WORLD! See you soon to celebrate this amazing day with all of you! We are so happy to be a part of this flowersisterhood not only at Naranjo Roses but in every floral company as well as companies around the world that are led by STRONG, CONFIDENT, INDEPENDENT WOMEN! Never stop dreaming, never stop working in union with women because together, we will always be stronger!