Just because it's cold outside doesn't mean that you can't enjoy fresh cut flowers indoors. There are plenty of beautiful blooms in season even during the winter months, as shown by the following arrangements.
Burst of Berries
Temper vivid red tulips and berries with a copper vase in an earthy, mottled shade of rust. French tulips can be lanky and droopy, so insert them after creating a framework of holly, winter-berry, and red twig dogwood for support. Add antique glass Christmas ornaments to the branches and in small cups to complete the arrangement.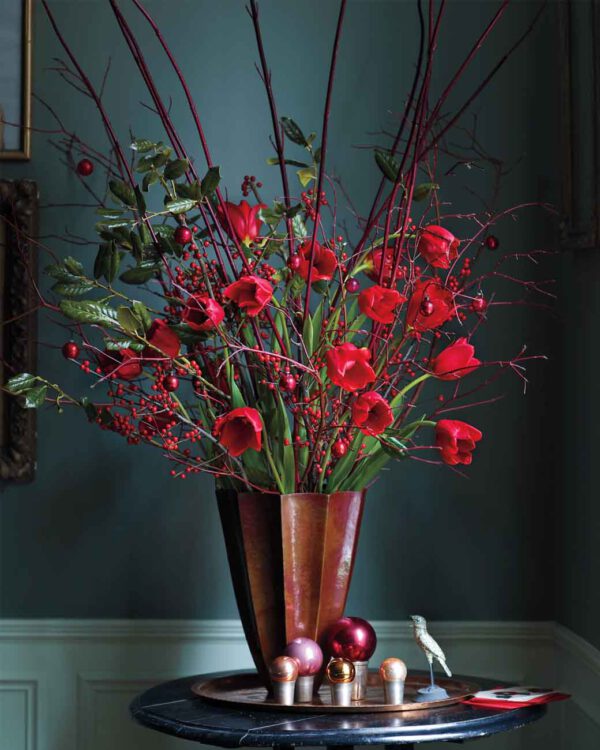 Holiday Garden
Tired of poinsettias? Freshen up your Yule-tide decor with these cheerful houseplants instead. Simply arrange on a side table a selection of potted specimens -- cyclamen, amaryllis, primroses, Chinese evergreen (aglaonema) -- that boast scarlet flowers or red-tinged leaves. They will last well past New Year's Day and brighten up the darkest days of winter.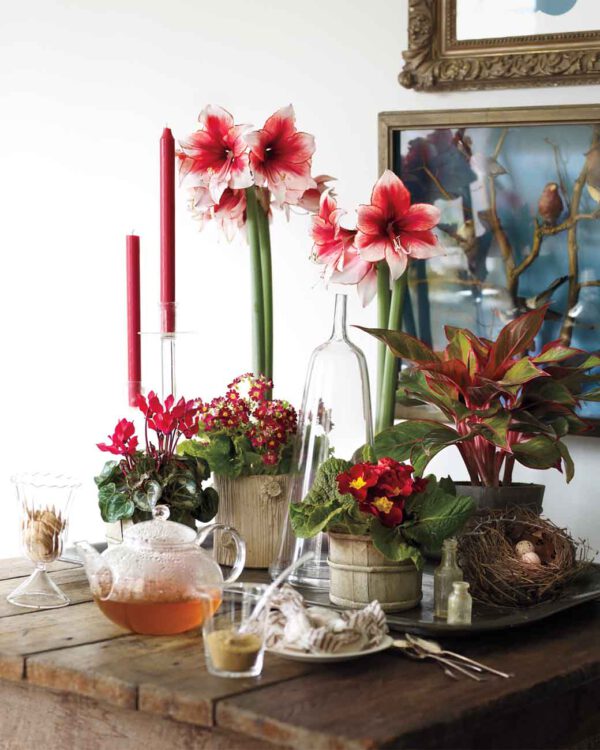 Arrangement with sweet frangrances
Sweet fragrances and sunrise colors fill this vase with bright promise for the New Year. Kumquats and limes evoke a tropical getaway, as do lush blossoms of phalaenopsis orchids (available at many supermarkets). The perfumes of paperwhite narcissus and jasmine are a surefire pick-me-up. As you make the arrangement, insert the sturdy citrus branches before adding the delicate flower stems. For a final touch, let some jasmine trail down the side.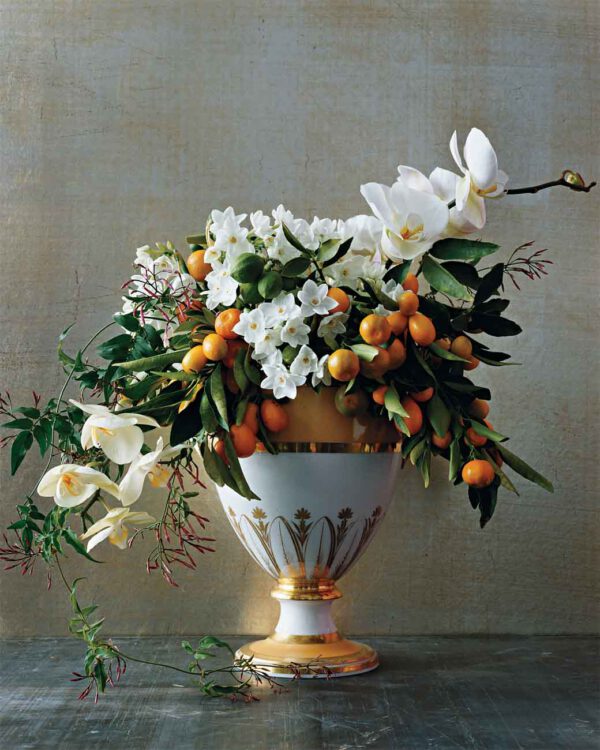 Small white arrangements
Unlike Narnia, where it's always winter and Christmas never comes, this land of ice and snow welcomes festivities (soundtrack: Louis Armstrong's "Cool Yule"). A combination of vintage and contemporary vessels holds white spider mums as well as seeded eucalyptus (available at florists) and blue Atlas cedar branches lightly frosted with silver floral spray paint. For a change of scene, line up containers across a mantel, along a windowsill, or down the middle of a table.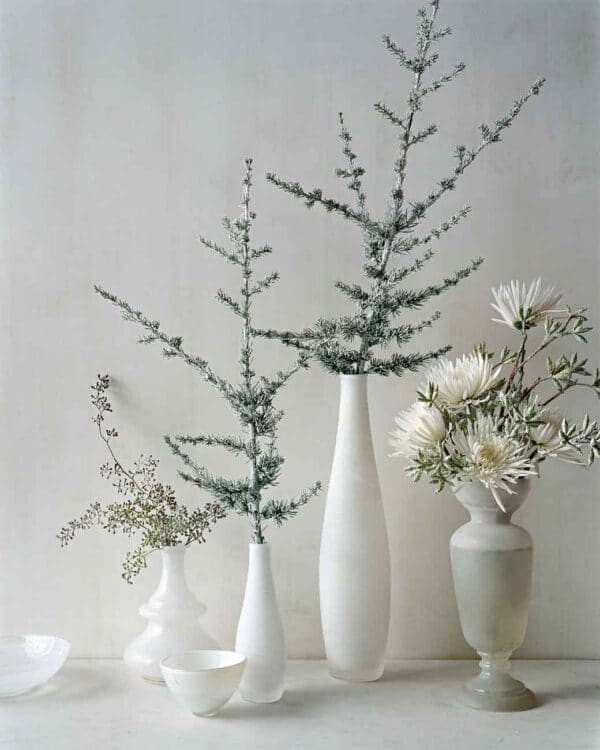 Baby's Breath
Capable of much more than just filling space, baby's breath is actually most impressive on its own. Buy a mass of it or set aside some from other bouquets, and then group it into a soft and blurry cloud, grounding the stems in cleverly concealed blocks of floral foam.