Ann Wood - one half of the Woodlucker duo - re-creates the botanical world in paper full of intricate details. Her current work is directly inspired by historical botanical prints. The artist manipulates paper and wire, using drawing and cutting with sharp embroidery sciccors. Ann utilizes fine cuts to achieve realistic yet fanciful butterfly wings, feathers, and flowers. These sculptured creations are then hand sewn onto wool and velvet backgrounds and framed in vintage frame stock. The work is delicate and direct with a nod to craftmanship from long ago.
Paper Sculptures of the Botanical World by Woodlucker
Woodlucker is a visual partnership and creative studio founded by Ann Wood and Dean Lucker in 1987. The partnership is based on both individual and collaborative practices. Ann creates mixed media portraits and theatrical tableaus of mysterious beauty and solace whose identity is grounded in the timeless aesthetic and ethic of rural America. Dean's work is driven by a passion for vernacular animated traditions which combine a personalized mythology to create mechanical storytelling. Their collaborative work combines a love for illustrated paper art and forgotten histories into engaging objects full of sentiment and longing.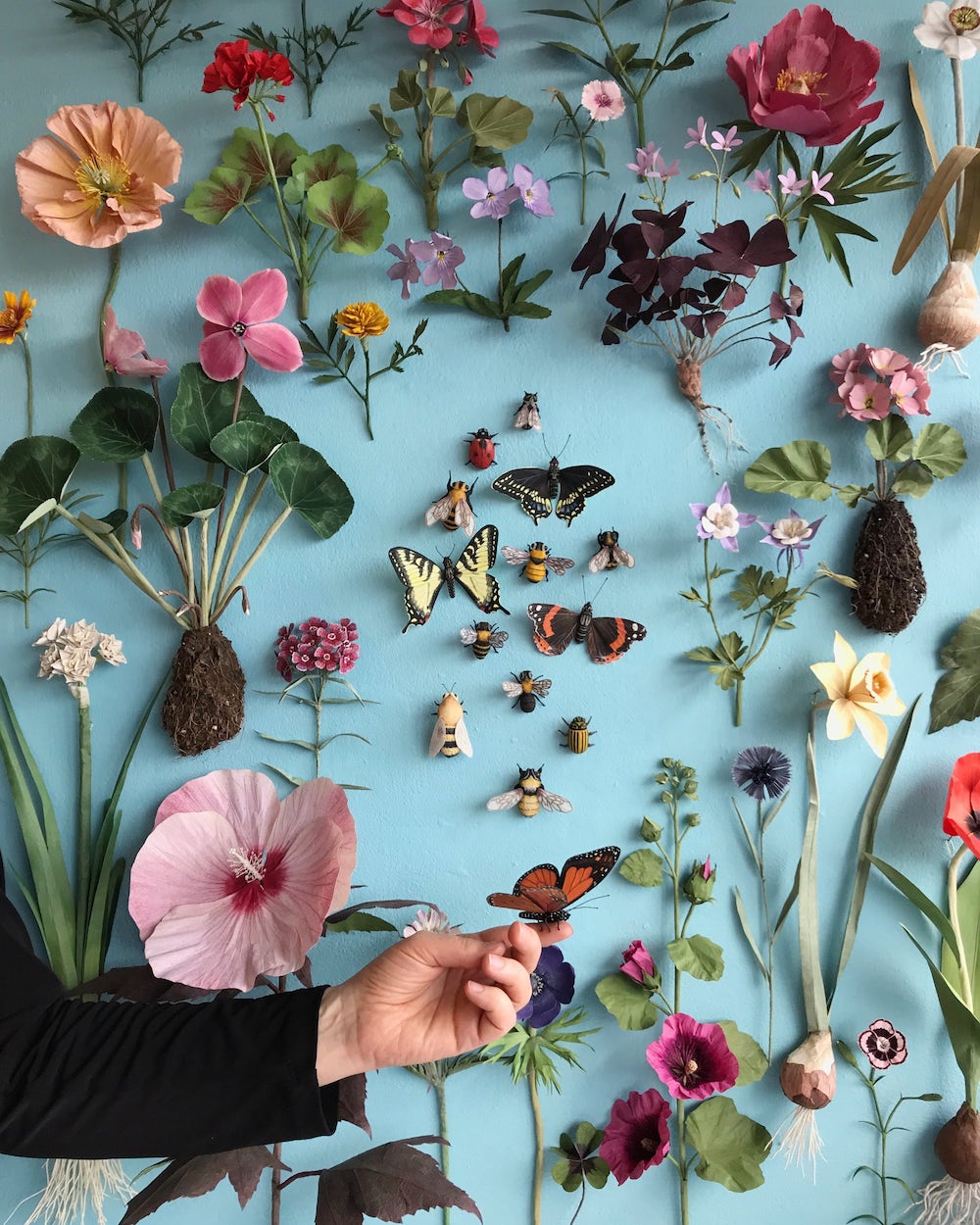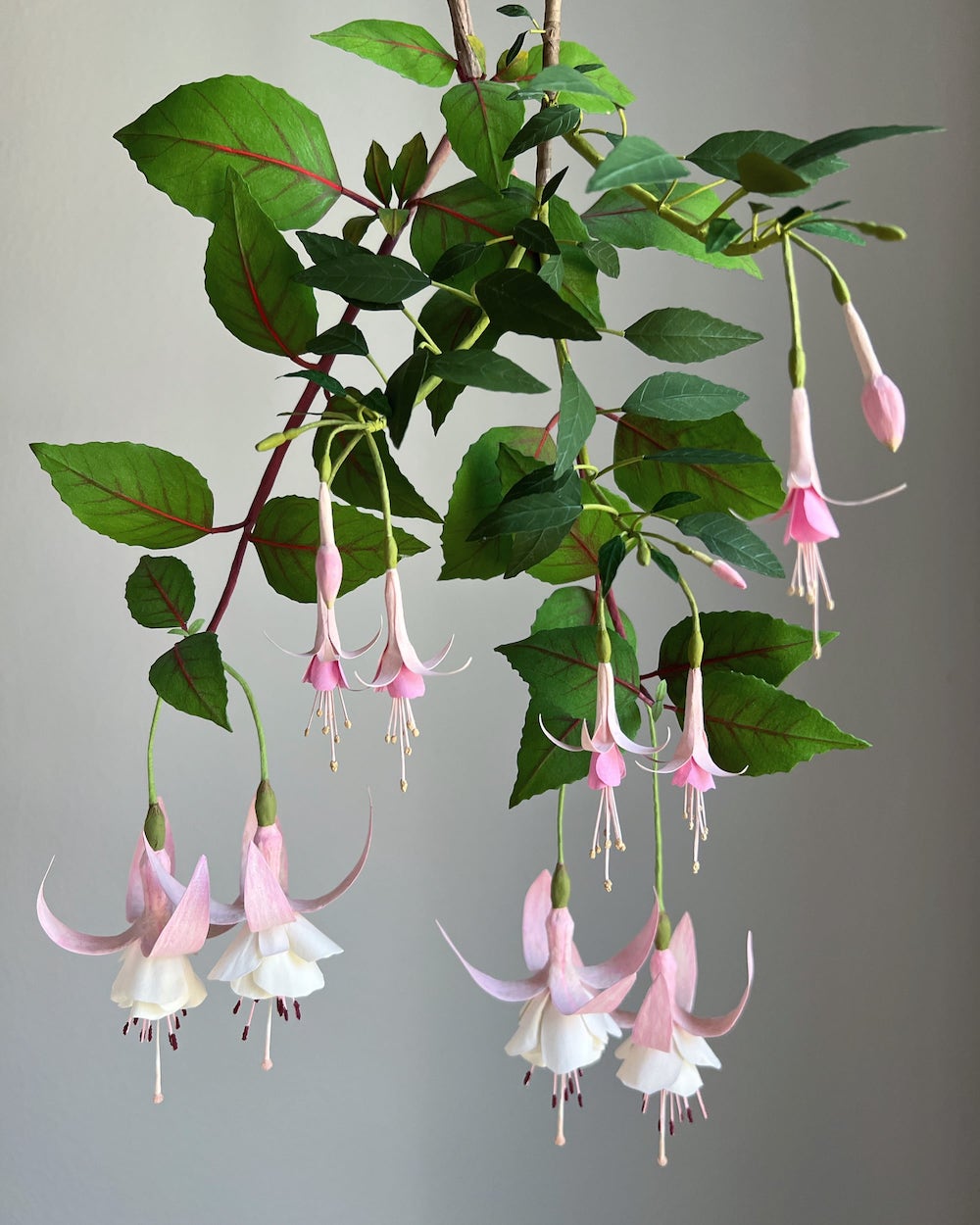 Giant Installation at the Kunstmuseum Den Haag
Over the past four years, Ann from Woodlucker has made more than 200 botanical items out of paper and other mixed media for a giant installation that lived on a 30-foot wall in her studio in Minneapolis. In March 2020, the wall was disassembled and shipped to Europe, where it was reassembled at the Kunstmuseum Den Haag in the Netherlands for an exhibition called Royal Blue, alongside Delftware flower vases and earthenware from the late-17th century.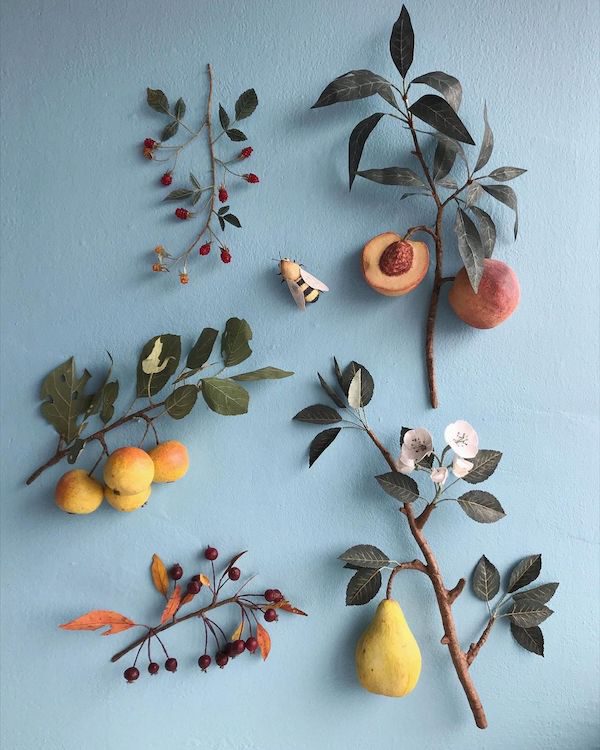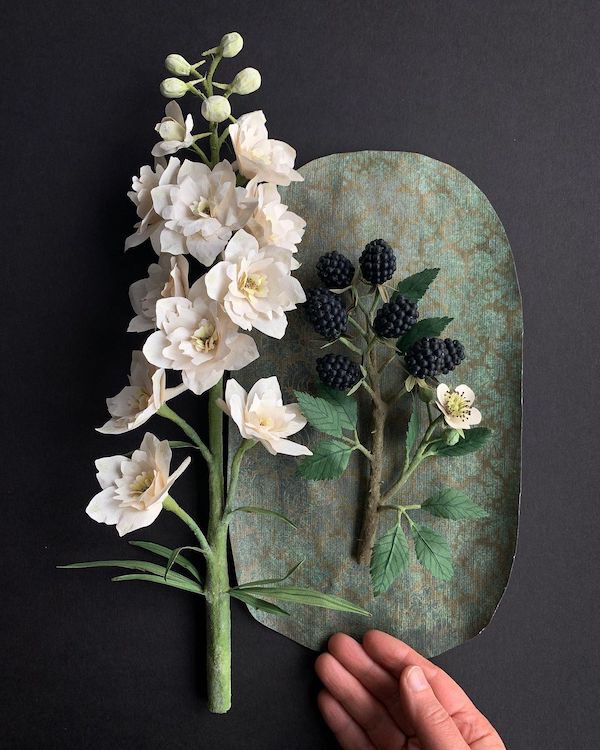 It takes the artist anywhere from three days to ten days to create an object made from handmade paper that she dyes herself to get the desired color. Through wire structures and carved wood Ann makes a base for her objects and will paint and draw on them as the object evolves.
It Started As a Way to Deal With Grief
A professional artist for the past 30 years, Wood embarked on her paper-meets-flora body of work after she and her partner in art, business, and life, Dean Lucker, went through a decade of family losses. Needing something joyful in her life, she began dissecting plants, flowers, and fruit that she retrieved from her garden, transforming them into whimsical and lifelike creations. Sharing these pieces on social media in turn helped Wood find relief from grief.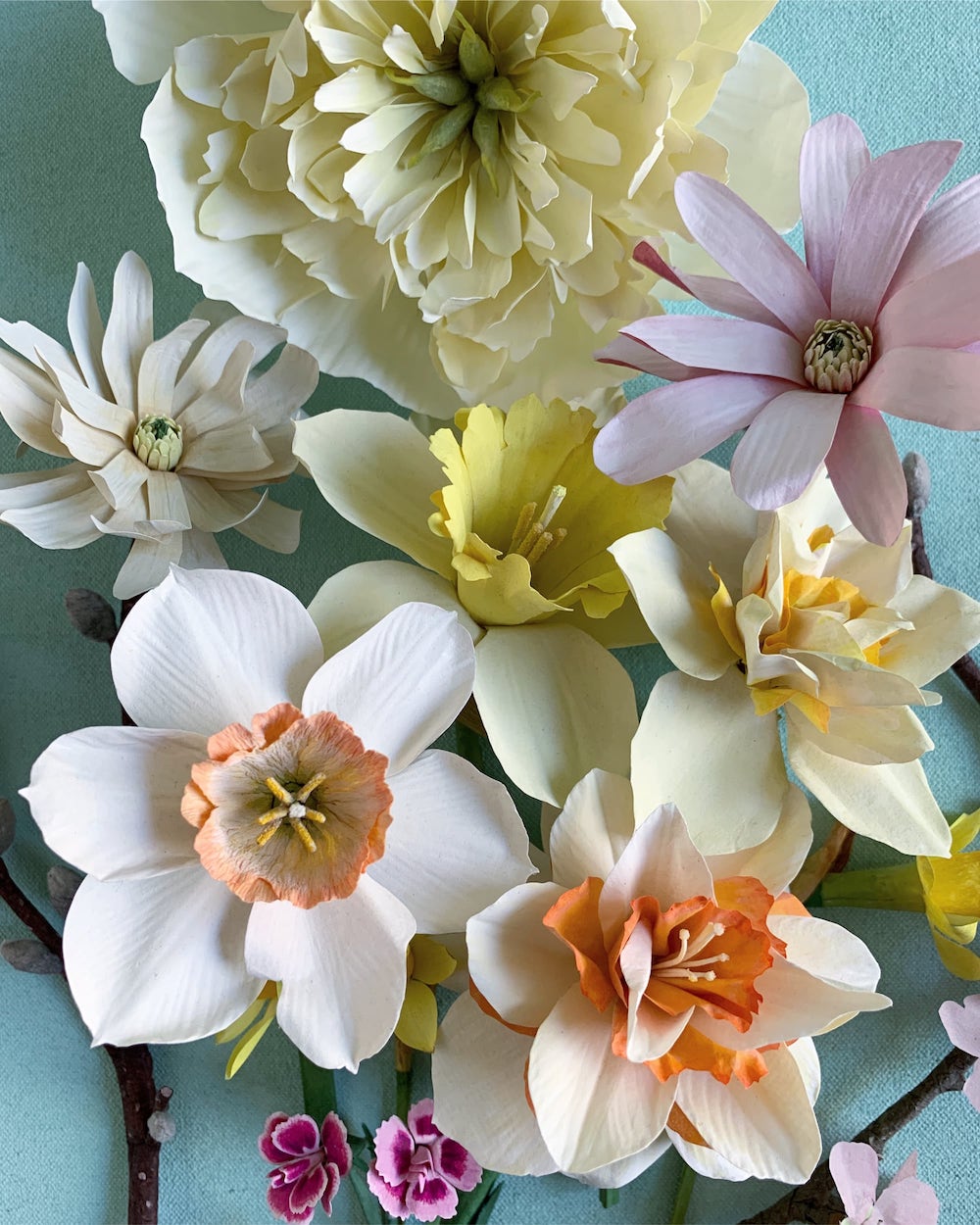 "I started on Instagram during the time that my father was passing away and very ill," she says. "He pointed out the beauty of the natural world, particularly the sumac plants, in his last days of his life. When you go through a major transition like that, of losing both of your parents—it really demands you to take a look at what you're doing and change things."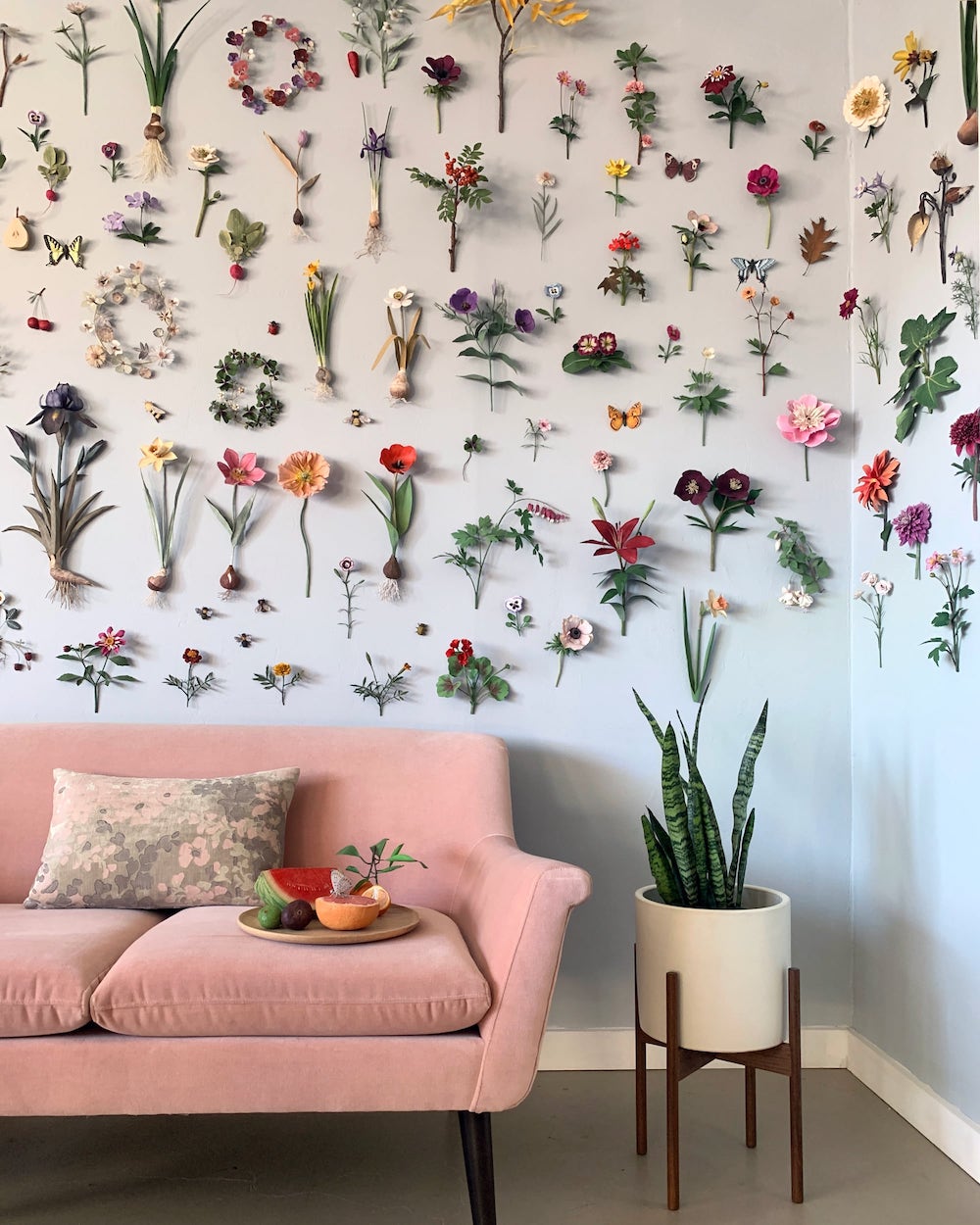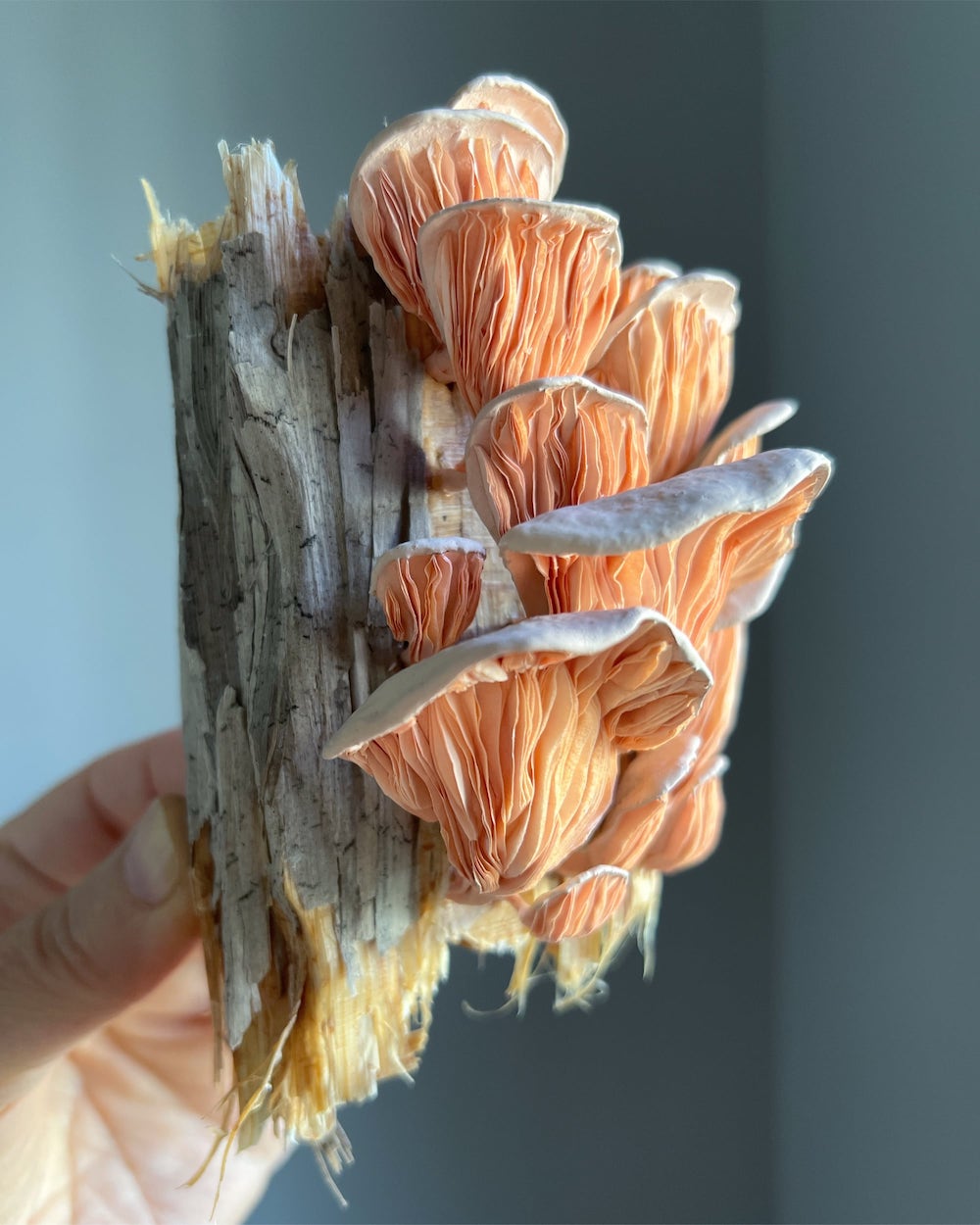 International Exhibitions and Other Woodlucker Projects
Wood hopes the international exhibit will be a launching point for her wall. Showing it around the world was one of her big dreams when she started documenting the project on Instagram five years ago. Her @woodlucker account now has 128,000 followers.
Both Ann and Dean have won the notable individual artist fellowship from the Bush Foundation and numerous Minnesota State Arts Board Fellowships, a Jerome Fellowship, and a Arts Midwest Fellowship. For their collaborative work exhibited at fine craft shows nationally, they have received "best of show" awards at The Philadelphia Museum Show, The St. Louis Art Fair, Cherry Creek in Denver, The Plaza in Kansas City, Old Town in Chicago, Lakefront in Milwaukee and many more acknowledgments for their unique work. Go to the Woodlucker website to see more of the duo's work and don't forget to discover more of Ann's creations on Instagram.