Parfum Flower Company
This company loves roses. With over 90 colors to choose from its now easier than ever to achieve an unbelievable scented bouquet. The farms where
Parfum Flower Company
sources their roses are located in Colombia, Ecuador and in Kenya. They produce their roses all year round. The client who wants Parfum Flower Company roses will understand the luxury. Parfum Flower Company is based at the largest flower auction in the world in Aalsmeer from Royal Flora Holland in the Netherlands.
How is Wouter de Vries, owner of Parfum Flower Company coping with the current Corona outbreak?
An interview with Wouter de Vries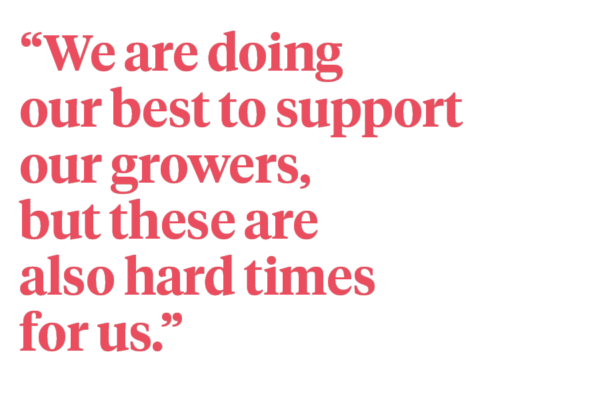 Can you describe your customers in general? What do they buy generally in your shop?
We supply to the exporters in Holland. These wholesalers are exporting the flowers worldwide to their customers, their own Cash and Carry's or direct to florists. They buy mainly from the Scented roses Collection from breeders like David Austin, Meilland Jardin and Parfum or the Japanese Wabara roses.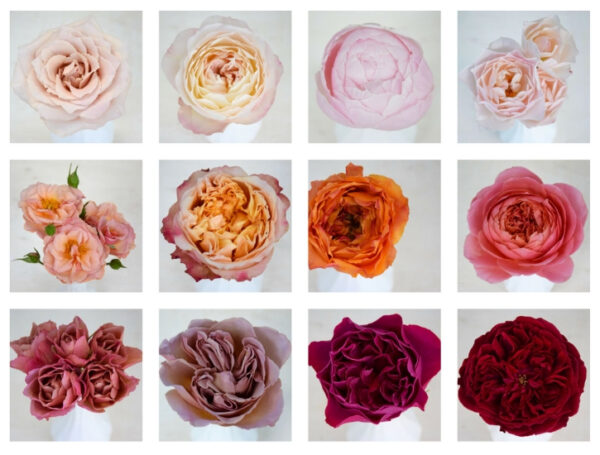 Have you been open or closed since the (partial) lockdown in your country?
We are still open, but our sales dropped dramatically with almost 95% in the first weeks. And it's still a very dire situation. You have to understand that most of our roses go to the wedding and event industry. Industries that are hit very hard.
How do you get information these days about the floral industry?
The information from the different markets we get through our social channels, through florist groups on social media. Also from the wholesale customers we get a daily update of their market.
What barriers do you face at the moment of running a successful business?
The main problem we have is that all events and weddings are cancelled for now. I for sure hope this will change as soon as possible and we will return to normality again. The roses we provide are mainly used for these events and weddings. And there are just none. There's nothing much we can do about that.
How do you plan to overcome these barriers?
The positive thing is that all weddings are postponed and will be held later. This year or next year. So we are preparing for a busy wedding season (fingers crossed) later in 2020 and next year. Besides that, we put time and effort in many things we normally have little time for, like improving our website, offices, etc.
Which inspiring new initiatives have you seen in the industry - or are started by you - since COVID-19?
We were wasting a lot of roses on the farm and from our own stock in our fridges in the last period. So that is why we developed a new concept. It's called Zero Waste Flowers. We first started with drying our own roses. And now we've began with drying other products from different importers as well. So we have beautiful summer flowers dried in small quantities. I hope in early May we can start selling the first items. You can read more about Zero Waste Flowers here.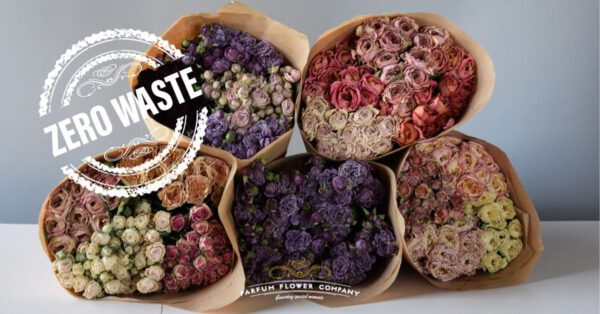 How important is it for you to lift each other up in these times and what does that mean for you and the bond with your colleague-professionals and business relations?
I believe the flower industry is based on people and the relations people have. I see that a part of our customers is buying from Parfum Flower Company to support us. They really understand the situation in which we are finding ourselves in. They see that we are having a hard time. Of course we are really happy with their support. Herewith I say a big thank you to all the florists and wholesalers who are supporting us!
What do you think is the biggest issue in your segment of our sector (being a florist, grower, trader or breeder) at the moment, from your perspective?
I think the growers we source from are hit the hardest. In the past years, they have invested a lot of money on water management, more sustainable ways of growing, better greenhouses and new young plants. And now there is no demand for the roses. We are doing our best to support them – but these are also hard times for us.
What is the story behind your business and how will COVID-19 affect your future storyline?
Parfum Flower Company is established in 2011 with selling mainly David Austin Roses and some scented- and garden shaped roses. Around 40 in total. We now sell more than 100 varieties with a garden shape and/or with scent. The COVID-19 will have an effect on our assortment, I believe. We probably will reduce the assortment of garden roses.
Can you walk us through the immediate and expected (long-term) consequences of this crisis
We need to cooperate more in the flower industry. I think this is already happening more than before. And that is something positive COVID-19 brings us. I think that the specialist growers and suppliers will survive. There is always a market for niche products. Growers of bulk and normal products might have more difficulties, as there's a different kind of competition. In that segment, the strongest will survive I think. This year will be a really hard year for us, but I believe next year we will recover.
Wouter de Vries