Zzeeh Events & weddings
Zubair Abdul Waheed is Manging Director of
Zzeeh Events & weddings
. This company is Located in Southern India in the Beautiful City Called Bangalore, Karnataka, India.  Zzeeh Events & weddings operates in Entire Asia and the Middle East
How is Zubair Abdul Waheed coping with the current Corona outbreak?
An interview with Zubair Abdul Waheed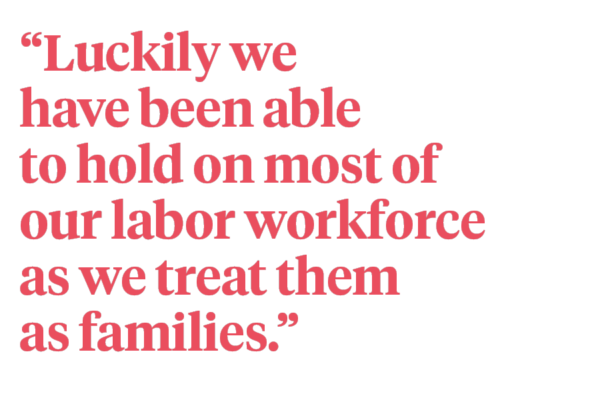 Can you describe your customers in general? What do they buy generally in your shop?
Our customers generally come to us for unique themed weddings, out of the box decoration ideas, and for a complete wedding planning. We are also a production house that manufactures fiber setups and props and we are also steel fabricators since 1986. This was started by my father.
Have you been open or closed since the (partial) lockdown in your country?
Big weddings are not allowed at all. They say that in the corporate world you have to maintain a relationship with your clients, but at weddings, you maintain relationships with your wedding client's families because after every wedding they are your biggest word of mouth marketeers. So we have maintained some amazing relations with families for the last 14 years and they have been marketing us and helping us to get some of these small scale weddings which are still allowed by our government.
Small scale wedding:
How do you get information these days about the floral industry?
We get information directly from the farmers and wholesalers in the market. They have been affected badly during these troubled times. The rates of the flowers being sold have dropped down very drastically.
What barriers do you face at the moment of running a successful business?
Right now, a lot of laborers due to no work and food, have migrated back to their hometowns. Getting the right labor has become a major problem in our industry. Luckily we have been able to hold on most of our labor workforce as we treat them as families.
Small scale wedding:
How do you plan to overcome these barriers?
We just need to go with the flow and innovate your weddings according to the rules laid out by the government. The Last 3 weddings we did have all been quite unique. In India, Weddings are allowed only for 50 members and this is usually held at their own houses. We have done a terrace wedding, we did one wedding inside a flat and recently we did one in the outhouse of the apartment.
Which inspiring new initiatives have you seen in the industry - or are started by you - since COVID-19?
This is the time to innovate according to the place you get to do your weddings. As weddings have become smaller in number, you need to design as per the venue in place. You cant take your bigger setups which you did earlier and make them smaller and put it in small places. Smaller places need minimalist decor which stands out and looks classy. Lightings are the key in small weddings and the detailing has to be perfect. As it is a small place,  there is no room for mistakes.
How important is it for you to lift each other up in these times and what does that mean for you and the bond with your colleague-professionals and business relations?
Collaborations during this tough time is a key to success. Thankfully we have our Karnataka Event Managers Association which was created to help each other in times of crisis. There have been multiple collaborations by our members, which has benefited the industry at large.
What do you think is the biggest issue in your segment of our sector (being a florist, grower, trader or breeder) at the moment, from your perspective?
My perspective on this, is that the sales are going to remain low for a while and we need to accept that part and still push ahead. The main idea is not to give up and survive until this phase passes.
Small Scale Wedding:
What is the story behind your business and how will COVID-19 affect your future storyline?
Right now, we are maintaining our workforce which has been a key to our success in the past. No business can survive without a workforce. The future is uncertain, but we need to remain positive and take things as they come. None of us expected a virus could shut the whole world. But it did. I feel when the Industry comes back to normality, it will come back with a bang. This is the time to support your vendors and everyone around you.
Can you walk us through the immediate and expected (long-term) consequences of this crisis
-These last couple of months everyone has faced a lot of losses. This will continue for a while. In order to manage through this difficult time, business leaders need to shift their priorities away from the ones in normal times.  Priority number one should be to determine how you can cut costs for some time. -Number two is to define how you are going to aid your customers to get through the crisis. You need to realize that customers' priorities have dramatically changed, so you need to cater to their immediate needs. -Number three is to figure out how you will communicate with your employees and customers. The major focus should be on your employees because the culture is one of the keys to success during difficult times. -Number four is to define your go-to-market strategy and how you are going to change the rhythm. -Number five is to decide if you want to be aggressive, try to power through adversity, and innovate. Very few companies will be able to take this step — maybe 10 percent or so. However, if you're able to pull it off successfully, I believe you can gain market share and break away from your competitors once an upturn happens. For each of these steps, you should move toward where you want to be 12 to 18 months from now. You have to paint a picture of why people should stay involved with you.