COVID-19 put some sticks in the wheels so we had to exercise some patience to get outside again and enjoy creative beauty. Fortunately, the infection rates dropped and the organization of the Floraliën was allowed to breathe new life into this beautiful historic and world-famous event.
Floraliën Ghent 2022
How wonderful it is to be able to stroll among all the splendor of flowers and plants! Until May 8, the city of Ghent will be all about the Floraliën. Discover the Botanic Garden with the story about innovation, research, and the future of horticulture. Belgium was one of the pioneers in floriculture and we are continuing to work on that future in our typical Belgian way! In the "ICC Ghent", the "Floraliënhal", and "Het Kuipke" you walk through a flower and plant trail.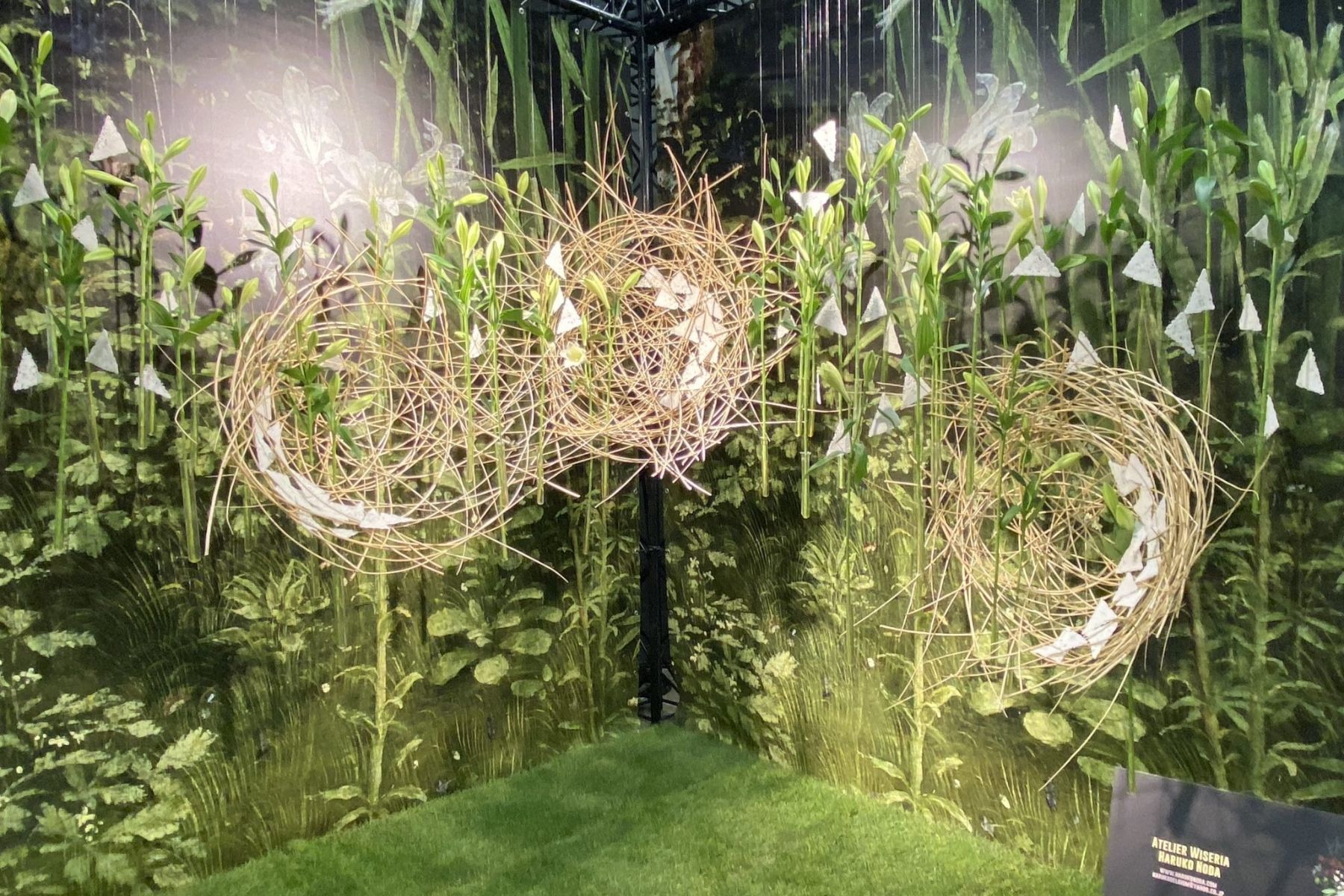 Belgium and Its Growers
Sustainability
A very positive note is the attention to sustainability. This is not only expressed in the search for strong and environmentally friendly novelties, but also in the use of natural enemies against pest control and inattention to specific climate trees. Plants are hot and very trendy right now. They not only decorate our interior, but they also adorn our terraces and gardens. In addition, they bring instant happiness and take care of our health.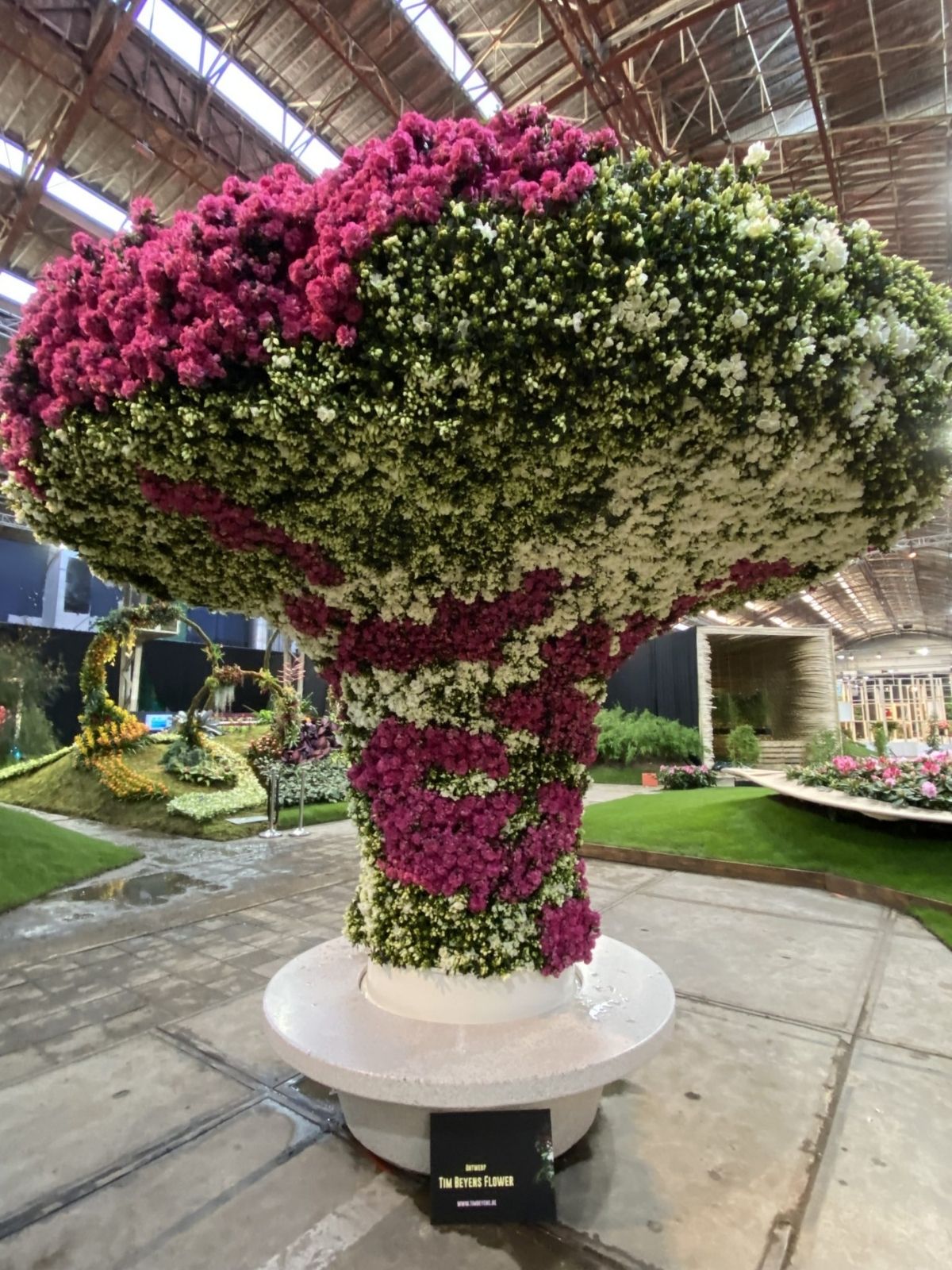 Tribute to the Van Eyck Brothers
Belgium has also been scoring high peaks for a long time in the floral field. And again it's more than obvious during this special flower exhibition. Belgian florists pay tribute to the Van Eyck brothers. Like these skilled master painters, our master binders have an eye for detail and sophistication. Each florist chose a piece from the Ghent Altarpiece and brings it back to life here. Moniek Vanden Berghe, for example, chose the horses of the Knights of Christ. The organic structures harmonize perfectly with the manes of the horses. Beautiful Ansu Pure Vanda orchids give a noble touch to this story.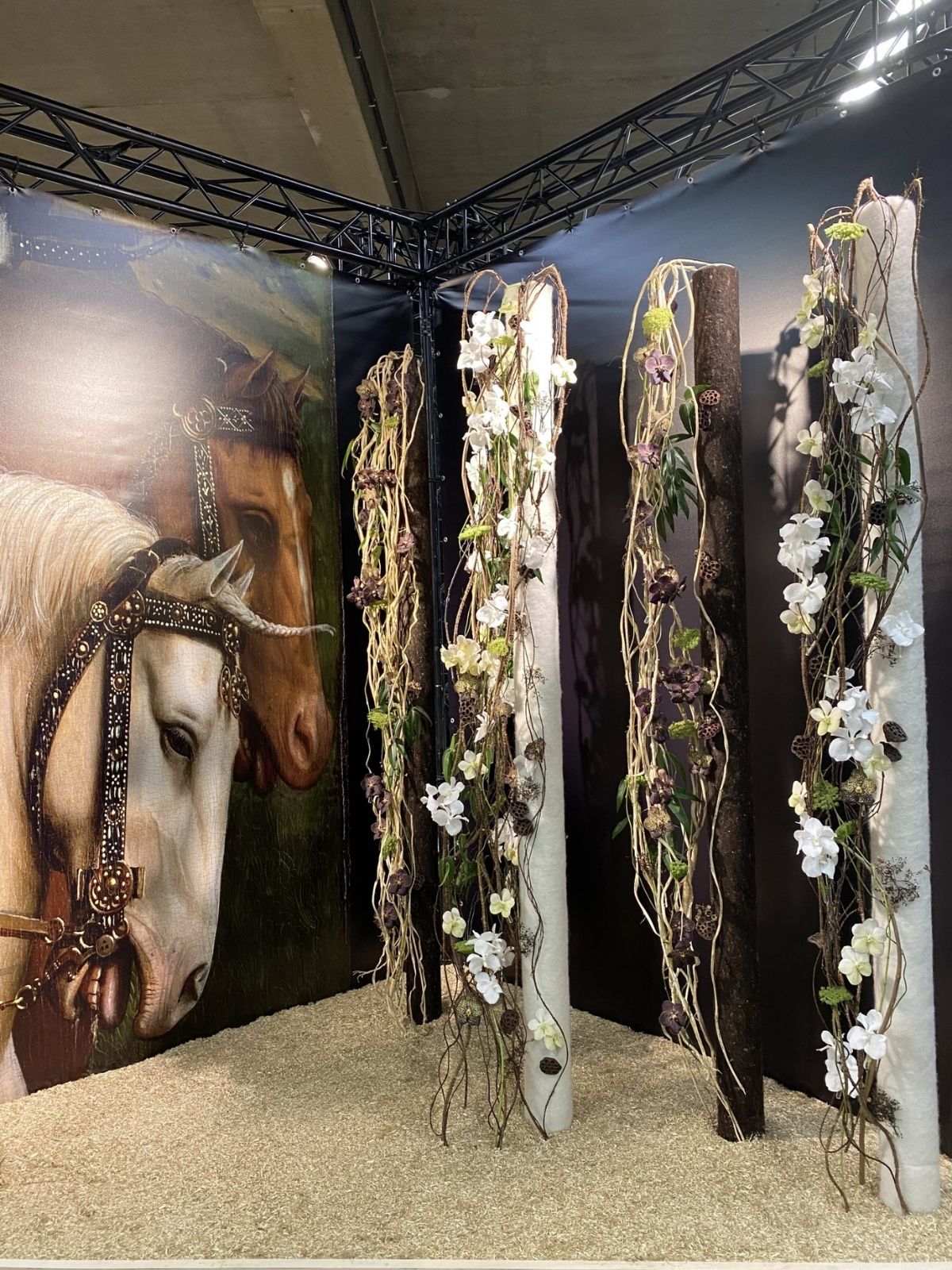 Bernadette Pichot chose music. With bamboo and a beautiful assortment of special flowers, she makes Van Eyck sing again. Ivan Poelman was fascinated by the lamb. The 'Lamb of God' is given a place on a rose altar with him. Dirk De Goede scours the books and brightens them up with flowers. At Charlotte Bartholomé we discover a radiant flower sun and Aymeric Chaouche pays tribute to Eva. Haruko Noda provides a poetic translation of the floral splendor. Wim De Ruyver and Nele Destoop also go for flower and plant scenes. Carl Depuydt creates mysticism.
My Paradise - My Worldly Garden

We also think the floristic translation of "My Paradise - My Worldly Garden" is beautifully portrayed by, among others, Belgian champion Stefan Van Berlo with a technically advanced creation. Sören Van Laer opted for an exotic floral hammock between trendy greenery in-wall globes (floriate.com). Tomas De Bruyne puts Hortinno Azaleas in the spotlight. Pieter Vanneste focuses his flower view on an infinite flower paradise with a concept of flowers and mirrors. Geert Pattyn puts floriculture in the frame. Tania Huyghe makes weaving work with natural materials and uses them as a canvas for Belgian flowers, while Tom De Houwer builds a real bamboo palace. And to know that this is not a complete summary yet… there is much more to see and much more floral talent to discover. You just have to see it for yourself!
In the City Center
Continue your walk through the pleasant city center of Ghent. Flower stories can also be admired in the "Provincial House", "Het Huis van Alijn" and the beautiful "Hotel d'Hane Steenhuyse". Ghent florists Frank Van Cauwenberghe, Bart De Rocker (Amfore), Bluet, Into The Wild Bloemen ... and Bruges florist and mood maker Frederiek Van Pamel put this last building in the spotlight! Some restaurants even treat you with an extra floral touch to their menus, especially for this flower festival!