Natalia Zhizhko
"Yellow is the color of joy and happiness!",
Natalia Zhizhko
said to me once, after saying that she was going to make a yellow carousel of flowers for Christmas! But now it's not Christmas. It's spring! She used yellow flowers for it, no daffodils, but chrysanthemum Santini. And Natalia used lots of yellow Vandas. It was an amazing design that she made for Winter Moments with Flowers in Bruges a few years ago… Why are you talking about X-mas Regine?, you might ask. You are right, it's not Christmas, it's Easter. And for Easter, Narcissus shouts her name!
Narcissus Everywhere
Narcissus are growing in the fields now in Holland, the beautiful bulb fields! They shine brightly and make us forget that in Western countries they stand for "Vain", that brought us the word narcism…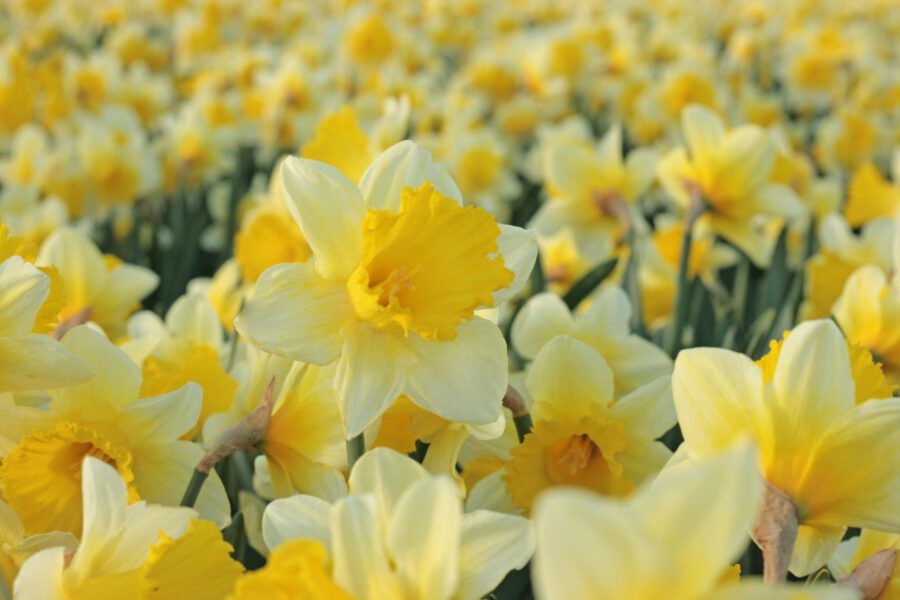 Be Aware of the Fluid from the Stems
Narcissus is also known as a flower with a negative effect on other flowers, the stem gives some fluid in the water that poisons the other flowers. So you better place the Narcissus for a few hours in a separate vase, and mingle them with others after that. Liquid flower food for the water helps a lot too.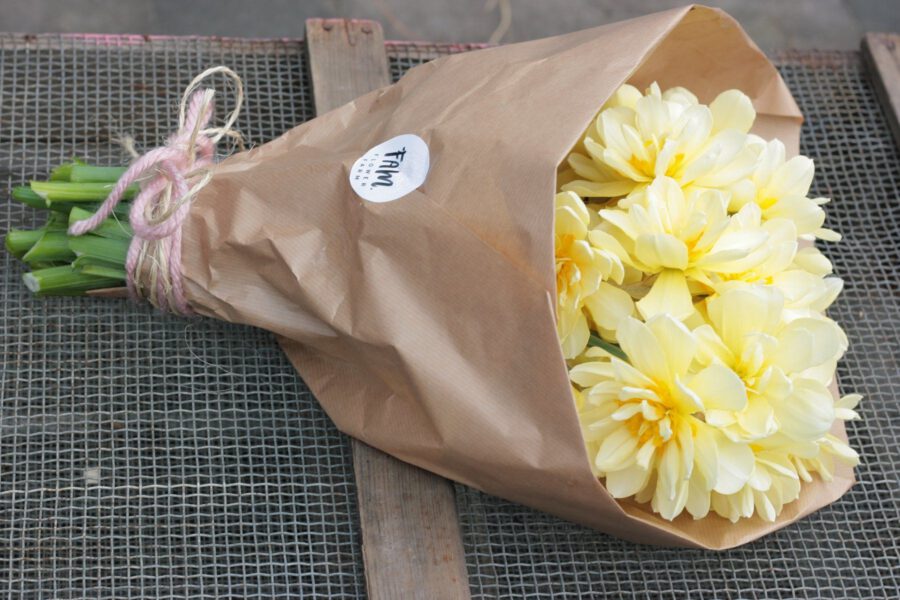 We will keep faith that flowers make us happier, and full of joy, especially yellow.