Capturing the right feeling starts with the first idea for a flower arrangement. I think the details are important, such as: what makes a flower unique? As a flower arranger and photographer, every flower is a new experience. I capture the feeling while photographing.
Starring the Chrysanthemum Santini Jinda Red
For this arrangement using Santini Jinda Red, I was inspired by the style of the past. By using only flowers in an asymmetrical shape, you will notice that the dimensions are becoming unclear. In this case, the flowers are processed in different lengths to create more depth.
The beautiful, deep red color of Jinda Red comes into its own. The simplicity and austerity make you pause for a moment, especially in today's busy life. The arrangement is beautiful to place on a column, a fireplace, or as table decoration.
What I Like About Jinda Red
What I like about the Santini Jinda Red is that it is a sturdy variety with many blooms. The flowers can be used in many different arrangements. For example, if you cut all the flowers from the stem, you can use them in an arrangement, ultimately meaning you don't waste flower buds.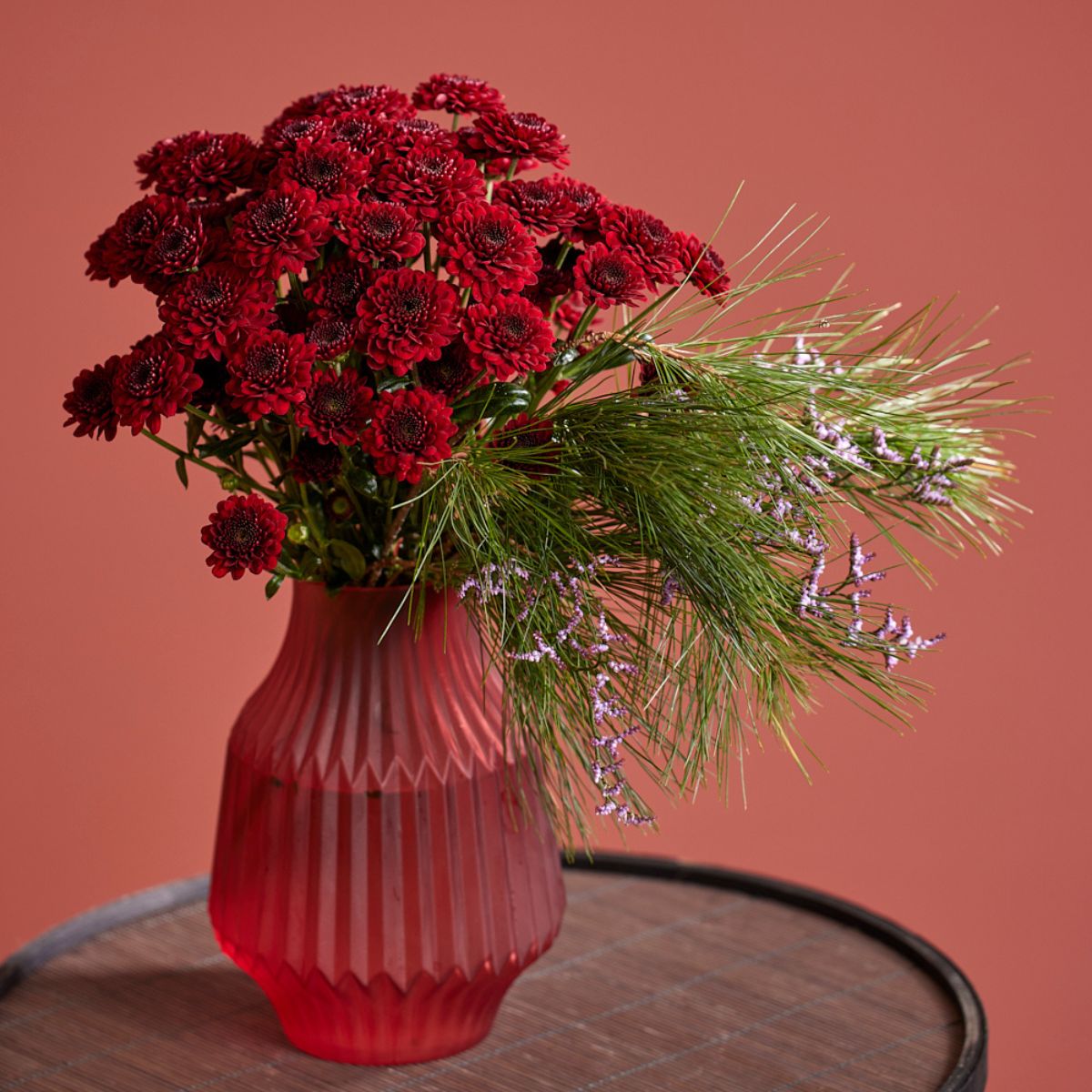 During the holidays, the color red cannot be missed. The Jinda Red is put together at different heights to create a larger group. This is the centerpiece, which stands like a red crown in the middle of the glitz and glamour. Red is the color of love, even during the holidays we think extra about all the people around us that we love.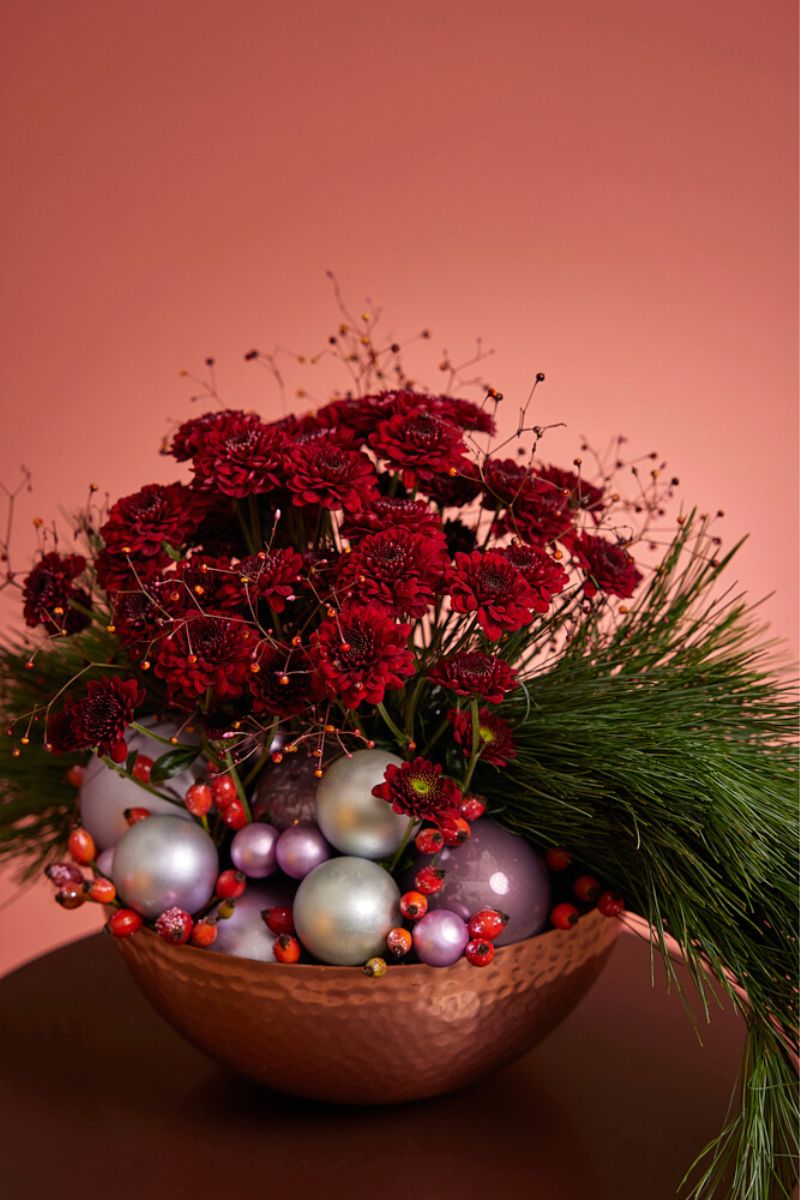 The Conquering Santini Jinda Red
Santini Jinda Red, for the high end of the market, has warm, burgundy red pompon blooms that rise above lush green foliage. At the Dutch auctions, this marvelous red santini came in just in time for the high-demand holiday season with buyers greeting the new Jinda Red with enthusiasm. Because what is a Christmas holiday without red flowers?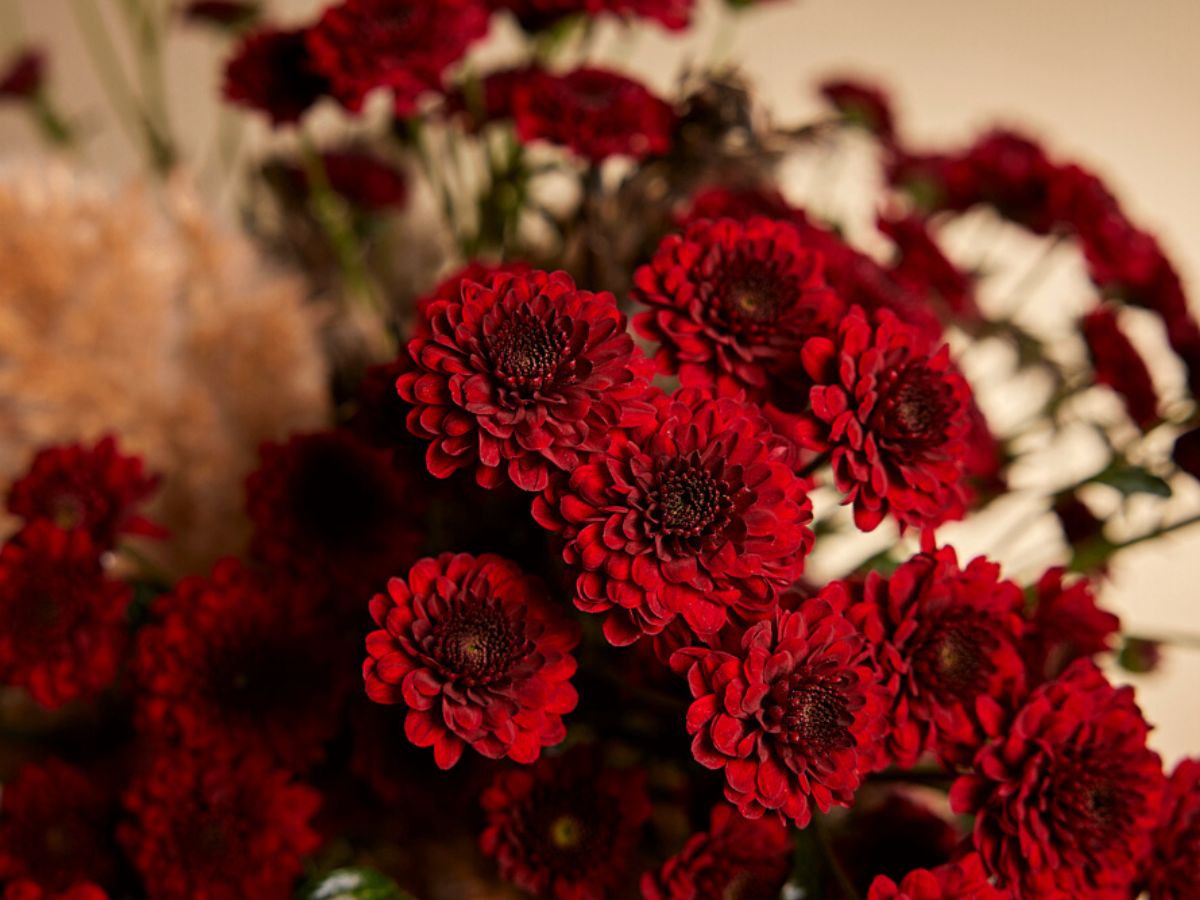 The Uniqueness of This Mum
Wholesalers praise the cultivar's spherical blooms and deep red color. The production of Jinda Red is in trusted hands as santini grower Richard van Schie from Monster, Netherlands has many years of experience in chrysanthemum growing. Van Schie shares:
"This new variety perfectly matches the growing market demand for quality santinis. Featuring beautifully red colors, the new variety enjoys strong demand in the run-up to the holiday season."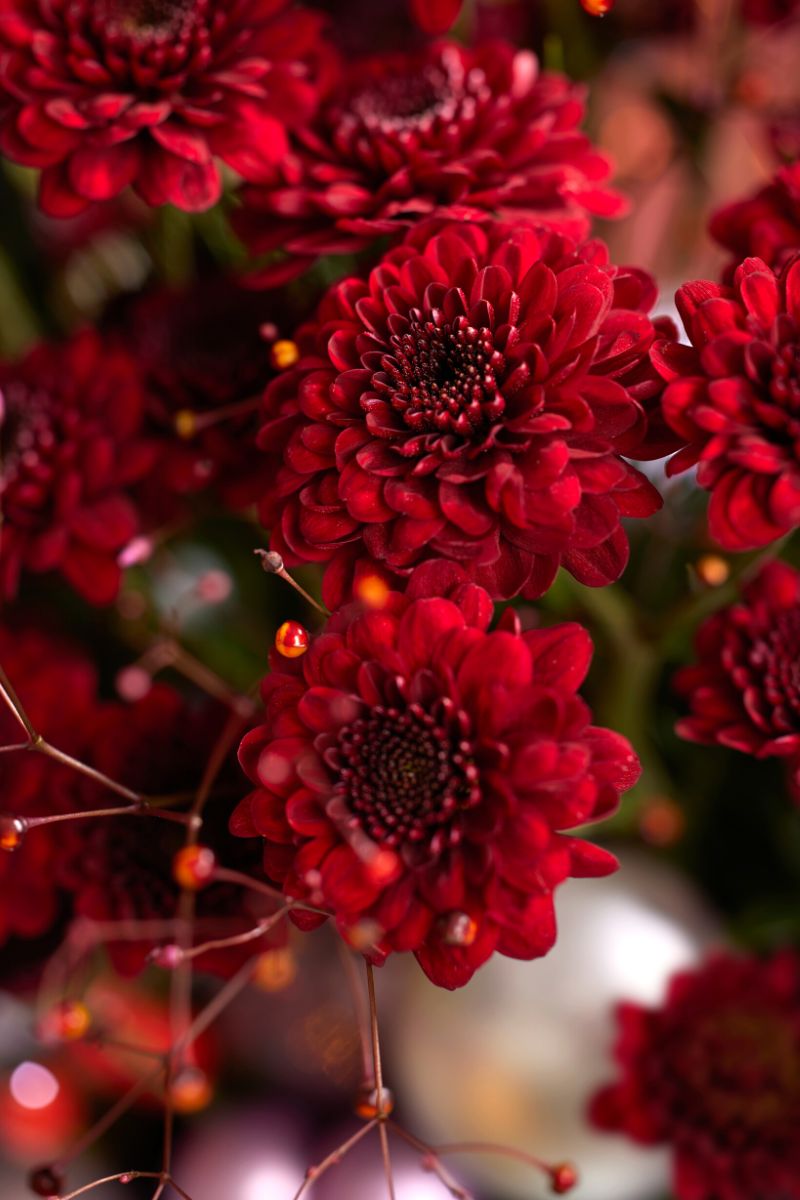 Van Schie describes Santini Jinda Red as the 'rose' among santinis. What's more, it stands out for its excellent shelf life and sturdy stems. In case you're ready to get your hands on this red beauty from breeder Floritec, it's available right now at the auctions in Rijnsburg, Naaldwijk, and Aalsmeer.