This year's internet gem: Cortaderia selloana, commonly known as pampas grass! Seriously, everywhere I look I keep spotting these beautifully dried grasses. From impressive arches to intimate table settings and boho-chic bouquets; you'll find them all over the place.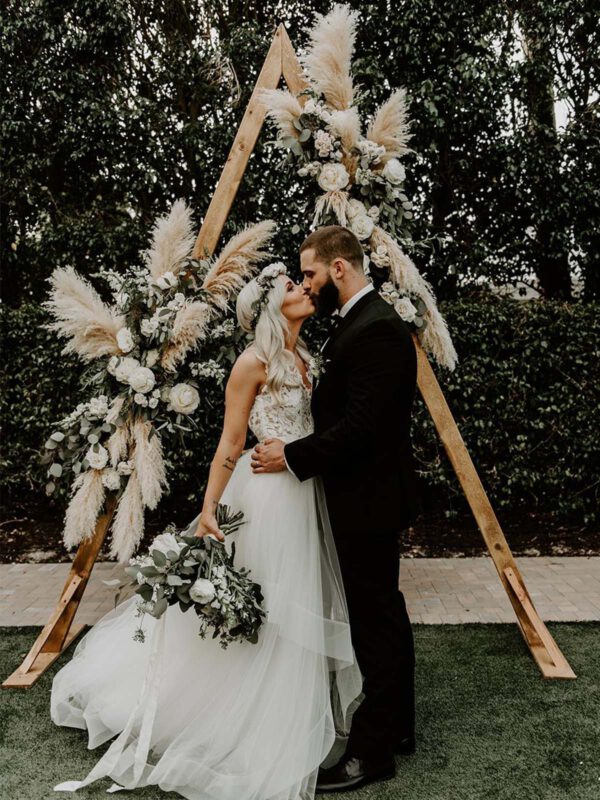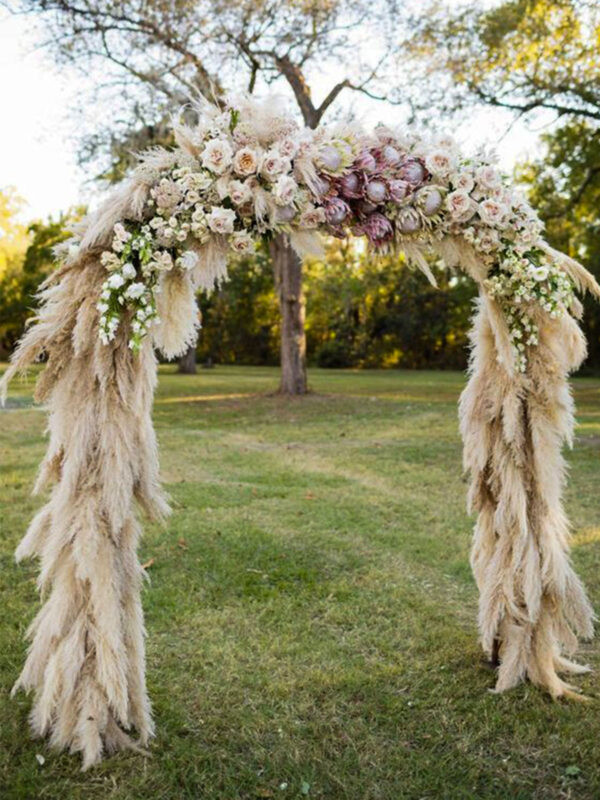 Pampas grass was - for a while - a fairly new product to me. So, obviously, I had to know more! I did hear a rumor that pampas grass is also known as a secret signal used by people who are happy to indulge in partner-swapping or ''swinging.'' Because of this, it had fallen significantly out of favor a couple of years ago, though it used to be a very popular product in the 70s - long before I was even born. It looks like this swingers association has taken a backseat to the beauty of the product itself because according to the internet, pampas grass is going to be one of the top pick products for this year's wedding season. One of my best friends - Wikipedia - says that pampas grass is a flowering plant native to South America, including the Pampas region after which it is named. There are around 25 species to choose from that can reach a height of 3 meters.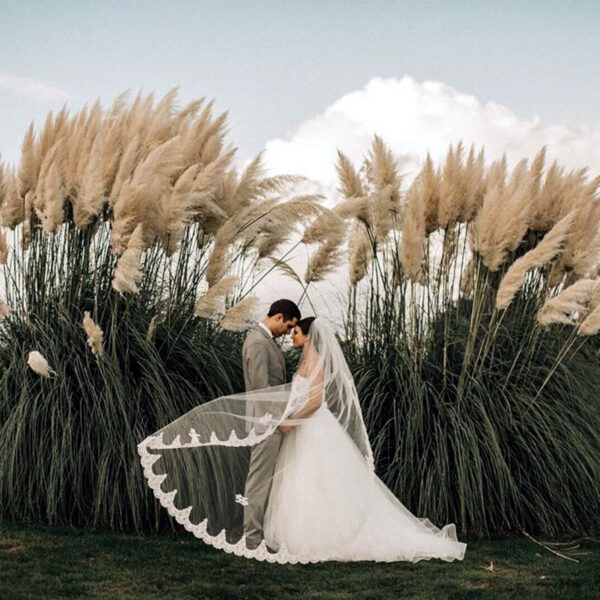 With a rustic, almost wild, feel to the product, it is perfect for doing all the heavy lifting in floral arrangements. If you're a fan of boho chic or are following the 'taking the outdoors inside' trend in the wedding industry, pampas grass fits the bill. Also, there is no water or foam needed to keep it hydrated in an arrangement. Score! With an ocean full of garbage, I think we're all more aware of the waste we produce in the floral industry. Recycling and re-using are hot topics, and pampas grass perfectly fits our current eco-friendly desires: it dries beautifully, lasts forever, and requires zero maintenance.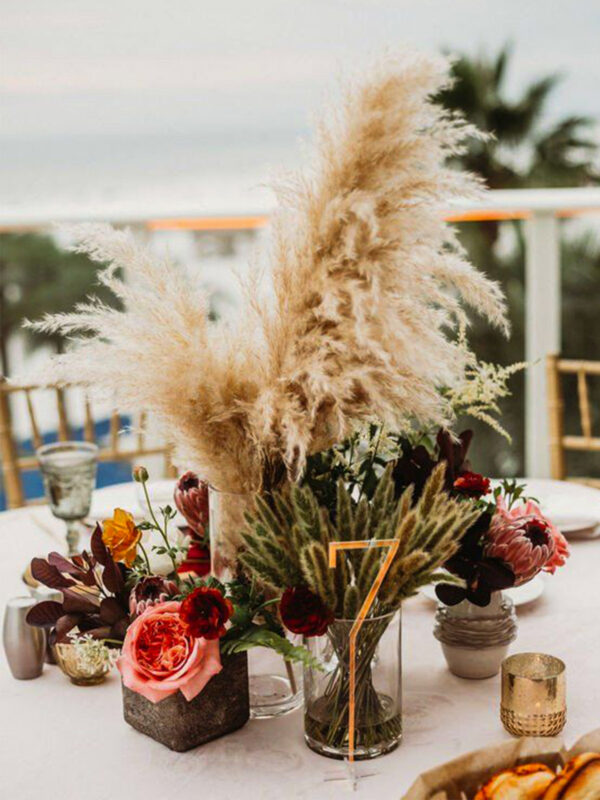 They bloom in late Summer and are available as cut flowers through wholesale, so start asking for these early Fall, around October. To sum it all up: Pampas grass made a comeback. It has a boho-chic aesthetic that works exceptionally well with neutral color schemes and adds a romantic feel to any arch or aisle. Plus, it's pretty much immortal. What's not to like?