Last year, far fewer people got married due to all the restrictive measures. With the relaxations, people can start celebrating again. After Covid comes Cupid! The wedding industry advises not to postpone your wedding. If it is still possible to plan your wedding this summer or in the autumn of 2021, do not hesitate. 2022 will be the busiest bridal season ever. The requests for weddings are pouring in. It is so busy that event planners and venues suggest postponing your wedding to 2023.
A Smashing 2021-2022 Bridal Season
The floral industry is also getting ready for a smashing wedding season. The florists want to be well prepared for the catching up of weddings! After all, flowers cannot be missing at a wedding! Are you getting married soon and do you want to know the latest trends? A team of Dutch and Belgian florists wants to inspire you with the latest bridal trends: glamorous floral wedding inspiration!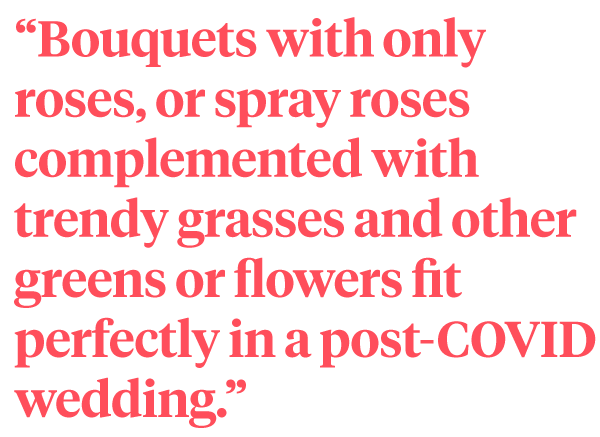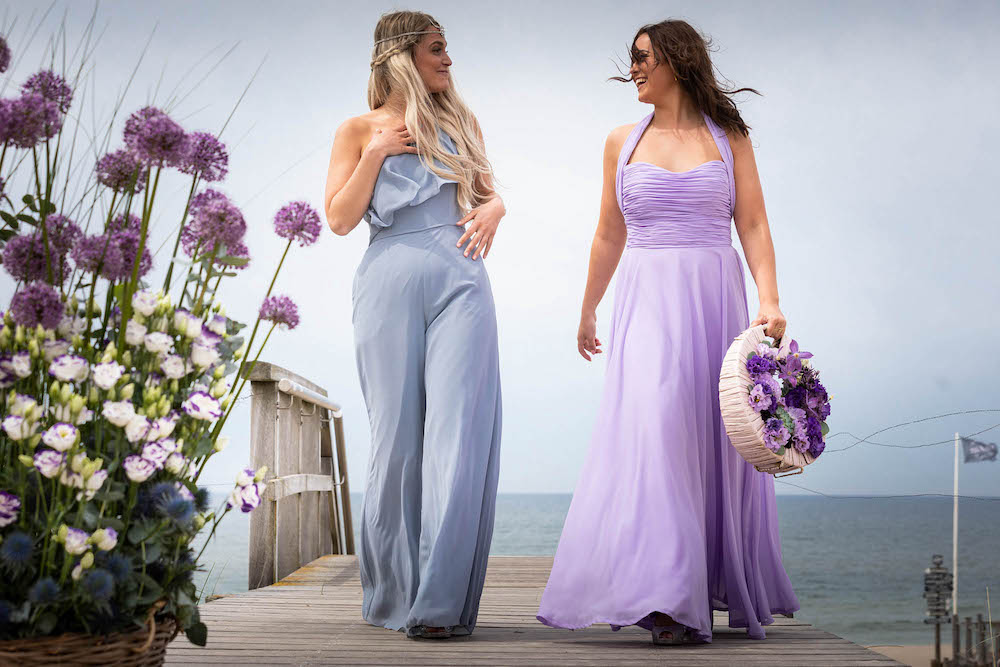 A bridal party anno 2021 is much more than a bridal bouquet, a few bouquets for the bridesmaids and corsages. The garden, the marquee, the tables, and the entire wedding location has to be decorated. In America, the principle of big, bigger, biggest has applied for years. And now this format with a luxury aspect has come over to Europe. The overall picture has to be magnificent and it can all be a bit more exclusive.
5 Trends for the Upcoming Wedding Season
Together with the floral trend bureau 2Dezign - Rudi Tuinman and Pascal Koeleman – a team of florists created 5 fantastic trend themes: 1. 'Wedding in the Mix', a trend full of colorful flowers to match colorful dresses 2. 'Vintage Natural White', in which you will find spray roses, Lisianthus, Campanula, Gypsophila, and trendy dried grasses in a range from shell white to caramel and warm grey. 3. 'Sweet in Peach', with peach and nude tones predominating 4. 'Trendy Lilac', in which lilac and purple tones play the leading role 5. 'Pink Rose Wedding', which focuses on spray roses and romance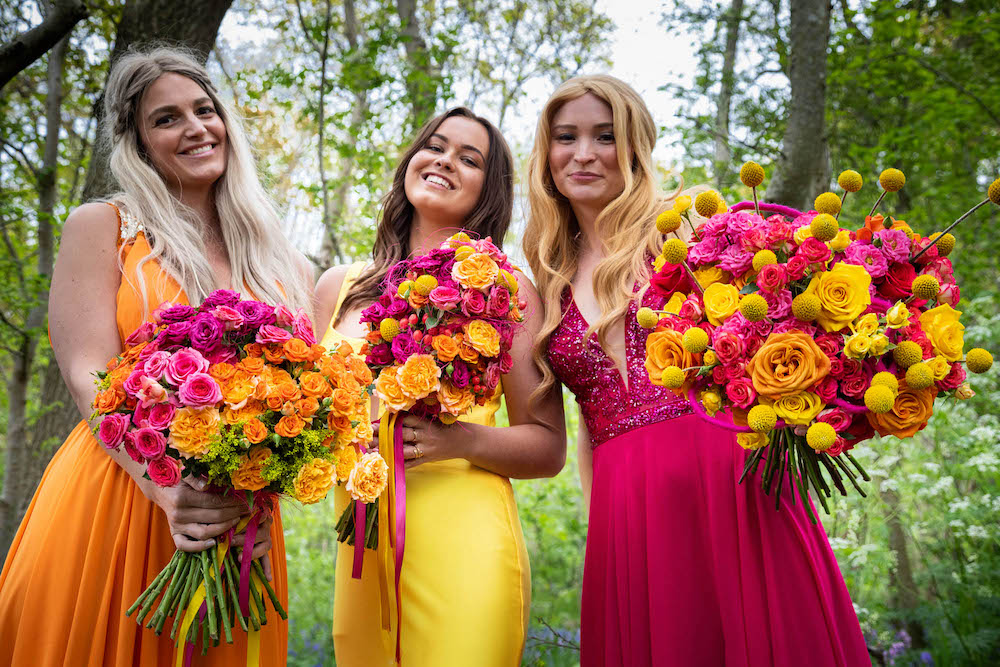 The range of high-quality Belgian and Dutch flowers - yes, we are going local again - is enormous! In particular, you can find splendid varieties of Lisianthus, spray roses, Campanula and orchids. At the annual international flower event Fleuramour, which this year takes place in a limited edition from 23 to 27 September at the Landcommandery of Alden Biesen (Fleur Floral Fashion), you will have the possibility to admire the varieties of the most beautiful flowers.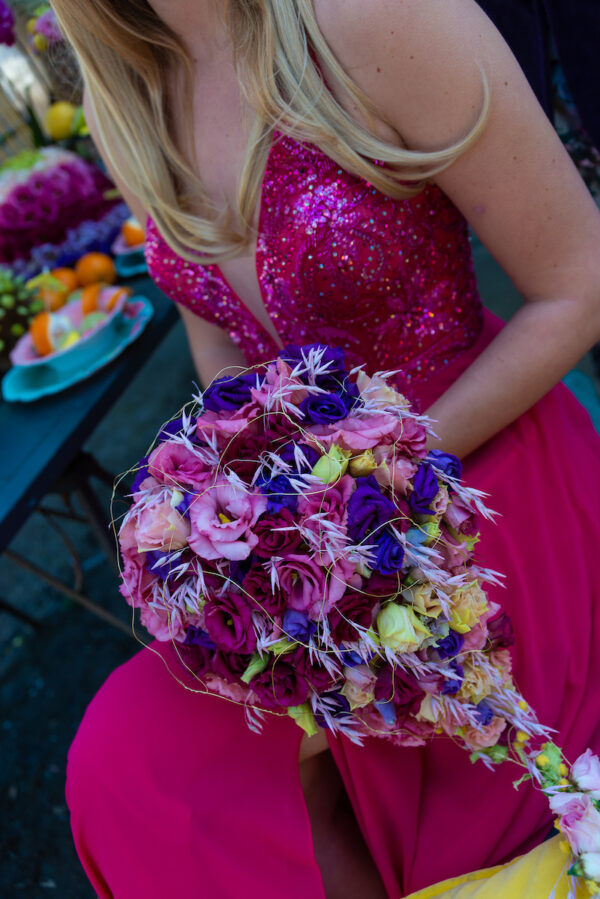 Sustainability is also reflected in other products and accessories used. Especially the well-known producer Smithers-Oasis, inventor of the well-known OASIS® floral foam, with a BeNeLux branch in Houthalen, focuses on biodegradable products! The newest ideas are therefore not only trendy but also sustainable!
Theme Wedding in the Mix
Trend colors: yellow, pink, orange, green, and red.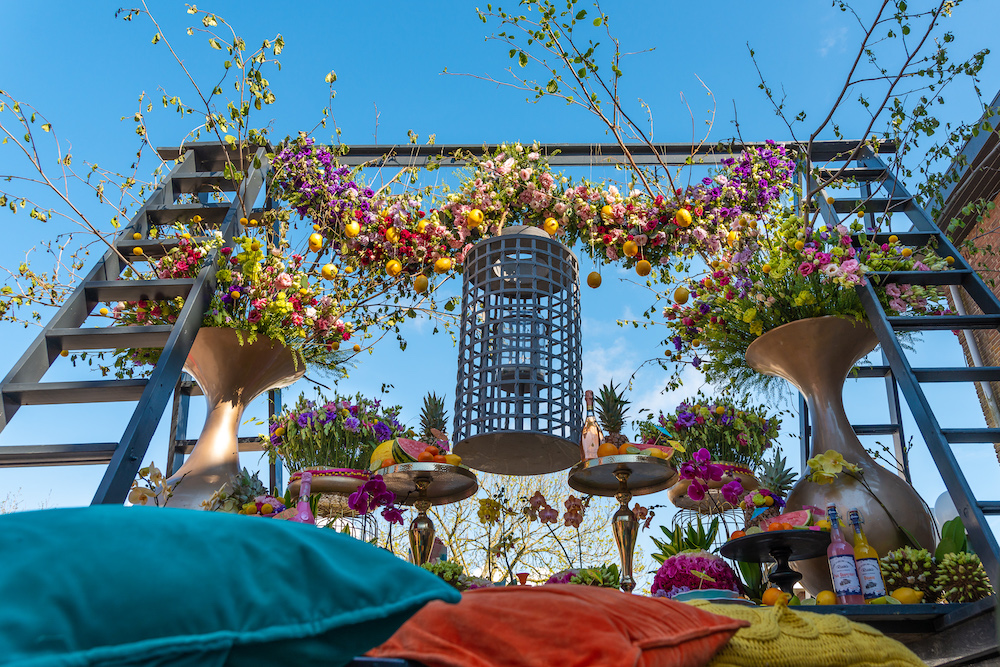 Stefan Van Berlo: "When decorating the table, I reinforced the sunny look by combining the softly colored flowers with bright yellow lemons and red watermelon. This gives an amazingly nice effect.
Bridal couples often come to me with pictures from Pinterest, but isn't a bridal bouquet and a bridal decoration something super personal? The color of the bridal dress plays a role, as does the make-up of the bride and the colors worn by the groom. All these facets together form the basis for the overall picture. So it is a matter of first designing and drawing to create something unique with a big wow factor.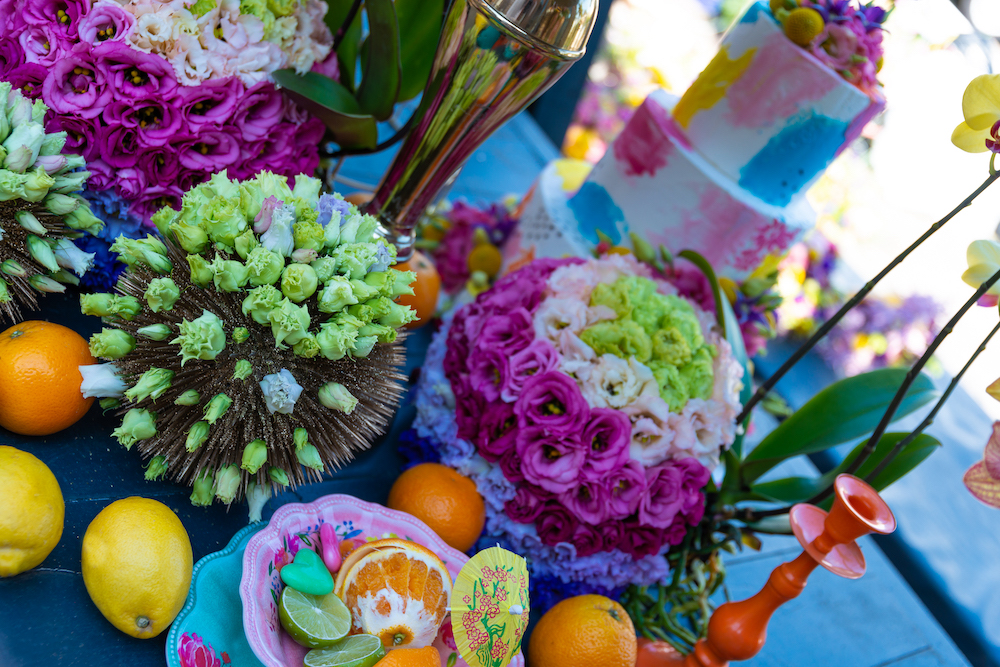 Stefan Van Berlo in the Spotlight
Stefan van Berlo is our Belgian champion in floral design and he is also an international source of inspiration. His style is difficult to categorize. He has an unstoppable hunger for innovation and always wants to make refreshing designs. With an experimental approach, he plays with shapes and contrasts, which takes his floral work to the highest levels. In August 2022, he will participate in the European Championships in Poland.
Theme Wedding Vintage Natural White
Trend colors: white, silver-grey, and caramel in the mix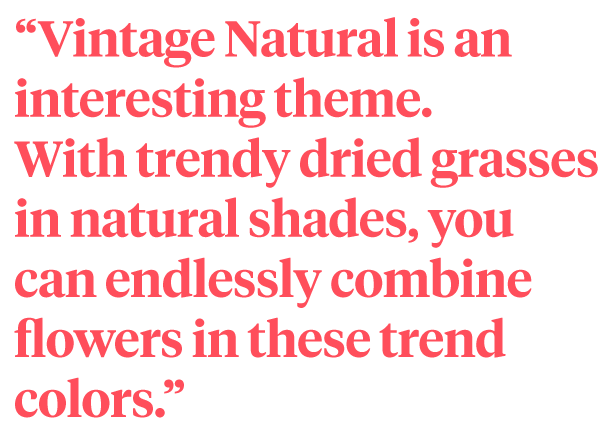 Max Hurtaud: "'Vintage Natural' is an interesting theme. With trendy dried grasses in natural shades, you can endlessly combine flowers in these trend colors. This interplay of natural vintage shades works perfectly."
Traditions for bridal bouquets differ worldwide. Each country has its own culture. In America, you see mostly large bouquets, while in Belgium smaller bouquets with frames are appreciated. In Japan, they go for pure with sometimes just one flower and in India, the brides carry bouquets like a jewelry bag. More and more often you see big wedding party's inspired by Indian and American weddings that are supplanting European traditions. Decorating a marquee fits in perfectly with this image. If you can do these decorations in the same style as the bridal bouquet and give both the table decorations and the marquee a festive atmosphere, your memories of that fantastic day will continue to shine. Finding the right mix of flowers and natural materials and balancing them with all the elements of the wedding is important.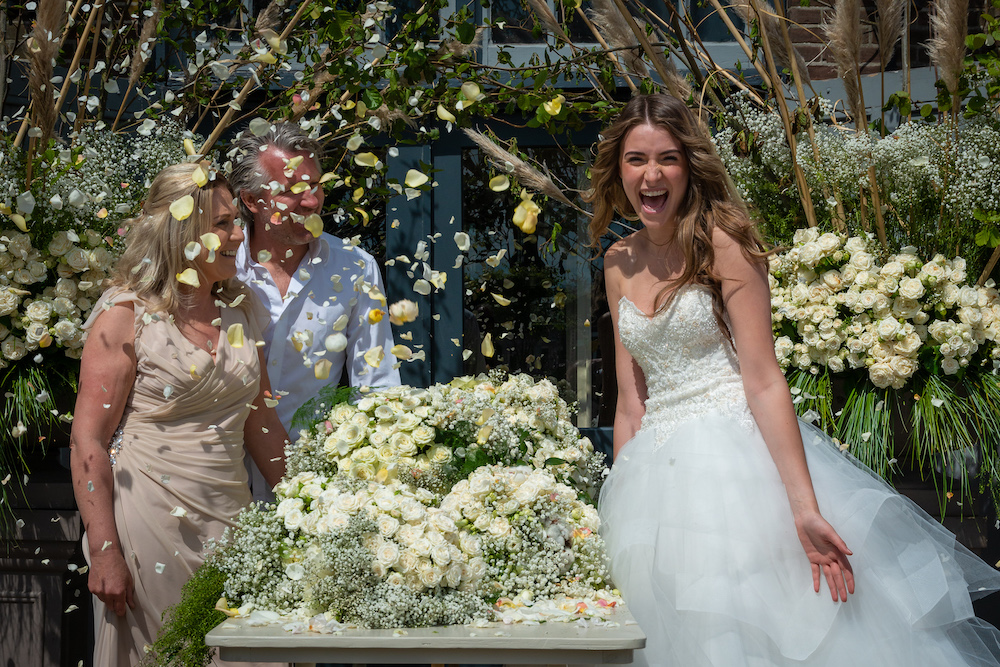 Wedding themes are very personal. With their skills and creativity, florists can help you to create a unique event.
Max Hurtaud in the Spotlight
Max Hurtaud is a French master florist based in Brussels. His love for flowers and plants dates back to his childhood. This made a study at a floral art school inevitable. An internship in England was his first international floral step. By now, his flower power reaches all over the world, from Bolivia to Belarus and from the US to Japan. Being a master florist translates Max into various skills, such as teaching, demonstrating, participating in flower events and flower exhibitions. But the most important thing is to be creative: creating something unique and beautiful for everyone. In addition, Max plays the saxophone, because rhythm gives him even more inspiration, which manifests itself in pure magic.
Theme Wedding Sweet in Peach
Trend colors: Peach, white, nude, and grey tones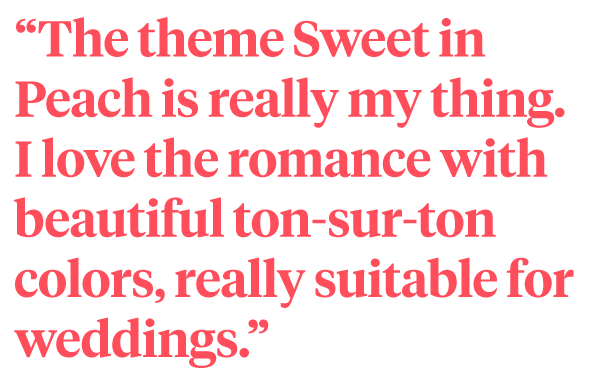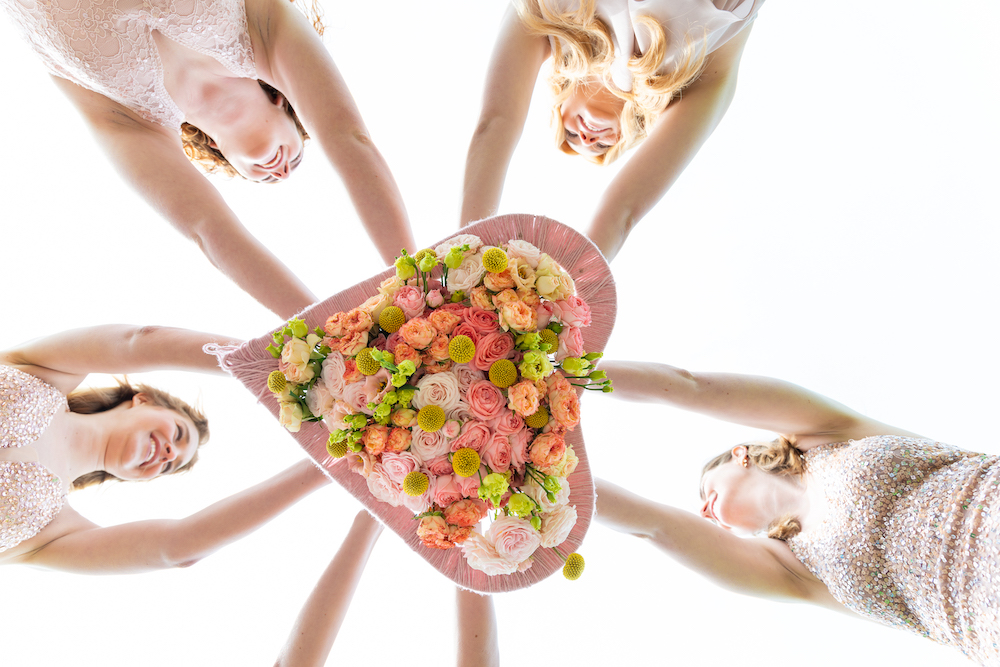 Tiffany van Lenten: "The theme Sweet in Peach is really my thing. I love the romance with beautiful ton-sur-ton colors, really suitable for weddings. I like to work fine and compact. As a florist, I work with the well-known products of Smithers-Oasis, which values the durability of the flowers. I am really happy to know that Smithers-Oasis is working hard at sustainability.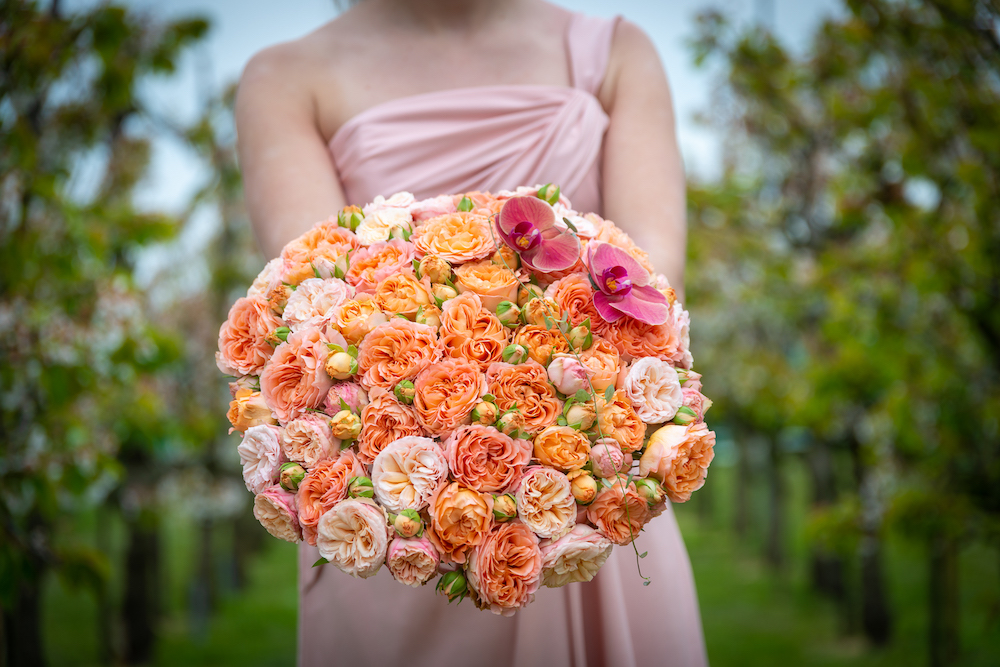 For the bridal bouquet and the bridesmaids' bouquets, I tried to create different variants. The trendy flower Lisianthus offers a lot of inspiration. You can make a large bouquet that looks very sophisticated and romantic by splitting the flowers. But you can also make large theatrical bouquets with these flowers. Also a wrist corsage, a proposal bouquet in which a heart has to be opened to contain the ring, a cushion for the rings can be made with fine flowers.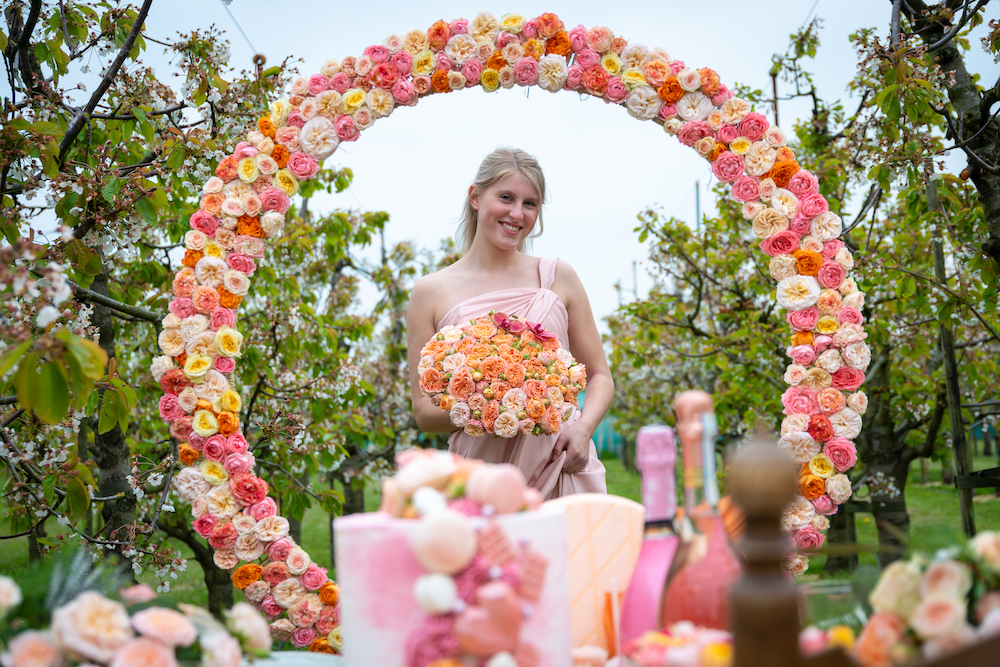 Tiffany van Lenten in the Spotlight
Tiffany van Lenten (20 years old) is a young talent in the field of flower design. In April 2019, as a student, she won an encouragement prize at an important competition in the Netherlands. Tiffany also managed to qualify for participation in the National Championship finals through the preliminary rounds. Because of the Corona measures, the National Championship has been moved to September 2021. Undoubtedly we are going to hear a lot from Tiffany.
Theme Wedding Trendy Lilac
Trend colors: Lilac, purple, pink, and grey tones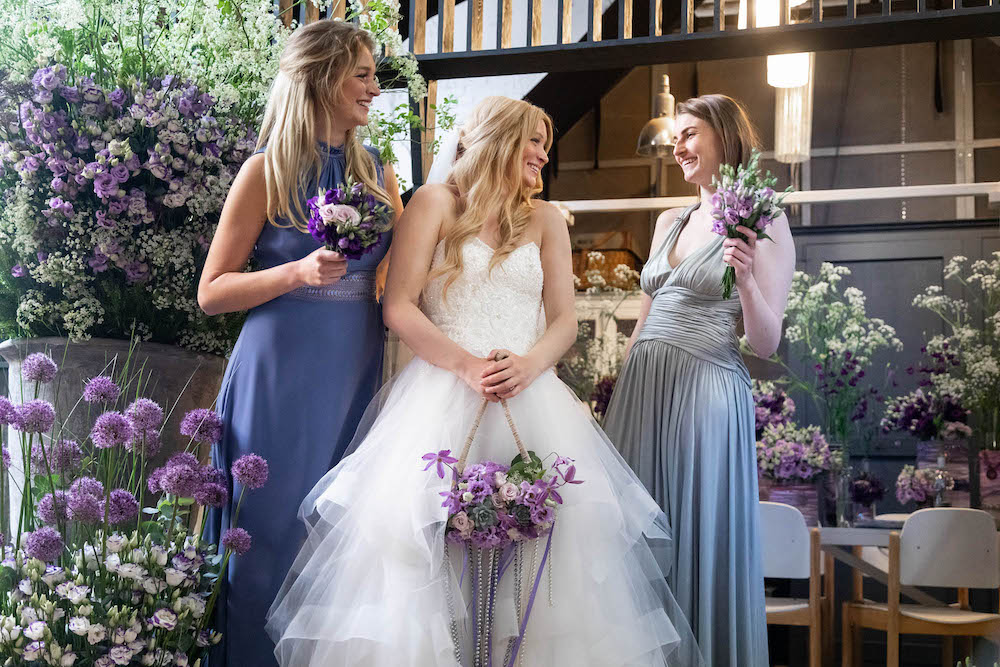 Tineke Geerlings: "The theme Trendy Lilac really brings a whole new bridal color. Especially lilac and purple Lisianthus and frivolous cow parsley combine fantastically with bridal dresses. The marquee also gets a lot of atmosphere with this dashing combination. For table decoration, I wrapped glass vases with grey fabric and nickel chains. With some peach pink flower shades between the purple and lilac, you can create even more atmosphere. These color combinations also go well with brides and bridesmaids in dresses of the same style and hue. Lilac was also one of the trend colors in 2021 and will be spotted at many weddings this year. I expect lilac and purple to continue to be a trend.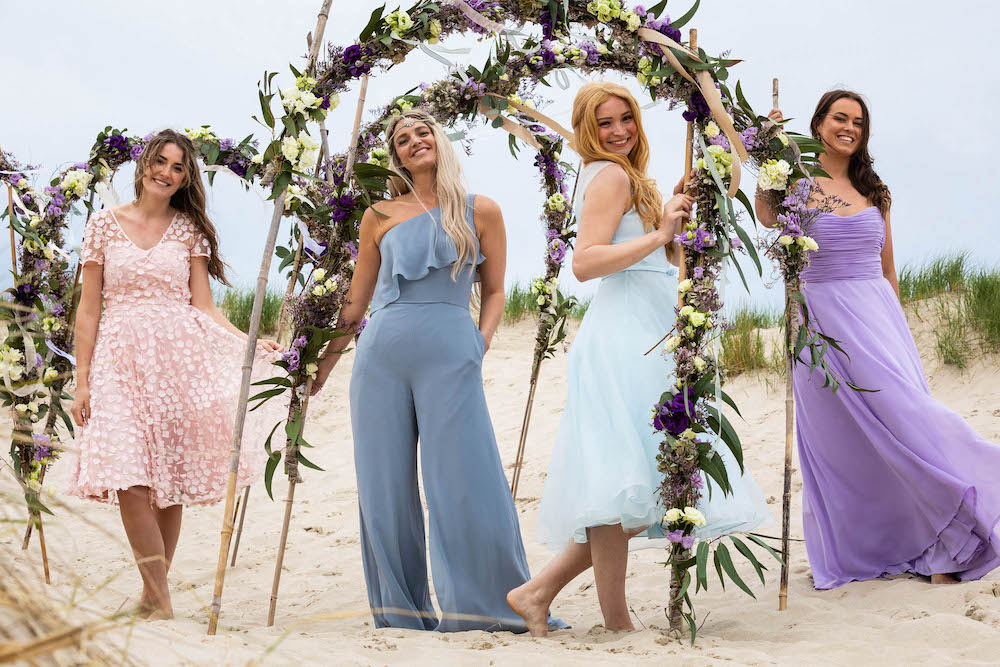 This theme color scheme is also perfect for a beach wedding. Here I made a hanging bouquet of shells for the bride and placed five arches on the beach decorated with lilac and purple flowers.
Tineke Geerlings in the Spotlight
The originality of Tineke Geerlings' flower arrangements is typical of her style. Creating an atmosphere with a large dose of originality and quality is her thing. Being innovative is her motto.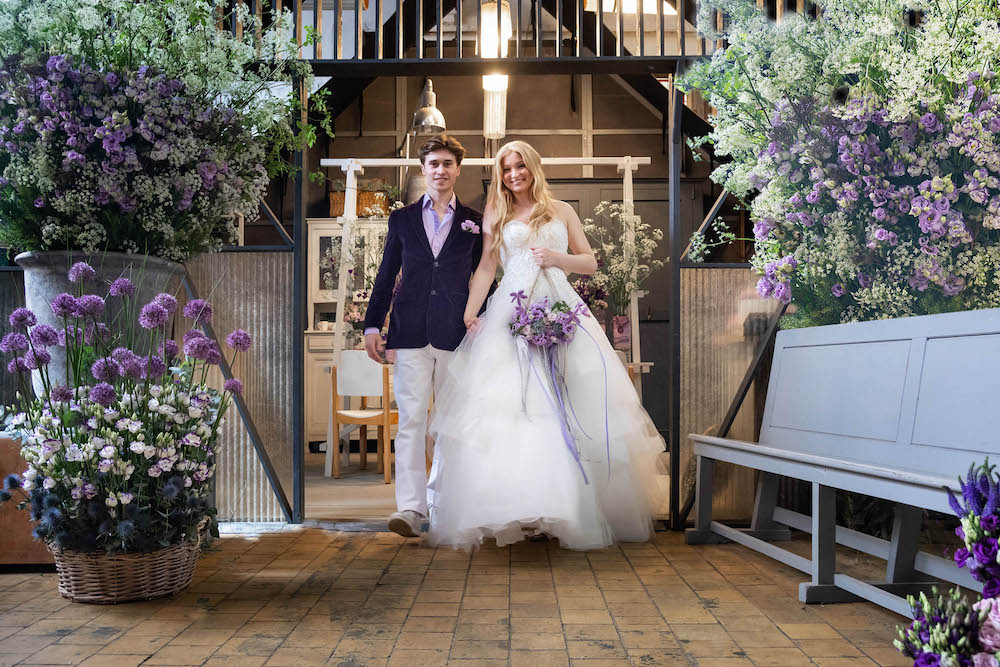 Theme Pink Rose Wedding
Trend colors: all shades of pink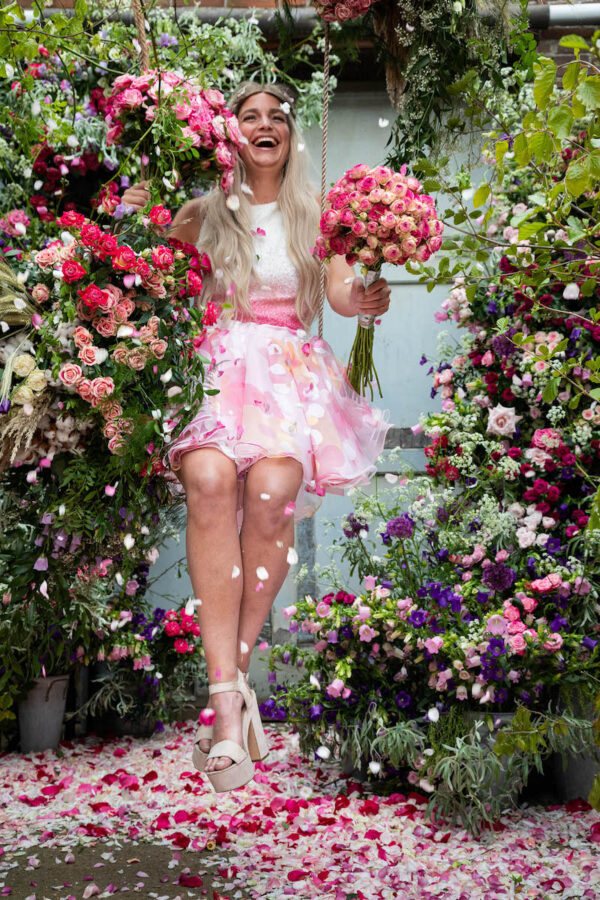 Pascal Koeleman: "The theme Pink Rose Wedding is the romantic theme par excellence. Spray roses in all shades of pink enhance the romance through their shape and scent. Bouquets with only roses or spray roses complemented with trendy grasses and other greens or flowers fit perfectly in a post-covid wedding. They immediately create an atmosphere. And, of course, the rose petals should not be missing. They lend themselves perfectly to scattering.