This visit today is at a well-known cymbidium grower. I have the pleasure of talking to Ronald Ammerlaan from the company that holds his name This grower specializes in large-flowered cymbidiums; seventy varieties in all different colors. Some early types for the important flower days such as November 1st, Christmas, Chinese New Year, Valentine's Day, and Women's Day. But also later varieties that blossom in early spring for Mother's Day.
Ronald Ammerlaan
At the nursery, the plants are cultivated from September to May. After that period it's all about the maintenance of the plants. Ronald Ammerlaan splits the plants older than ten years, re-pots about one-quarter of all the plants, and of course, replaces some of his stock. It's a true family business, his father started growing cymbidium in 1977. His five brothers also grow cymbidium. In 1985, Ronald started renting a piece of the greenhouse from his father.
Cymbidium
Cymbidium orchids are cold-tolerant. They naturally bloom well in the winter and spring seasons. Cymbidium is mostly native to subtropical and tropical regions of Asia from the countries of China and Japan to Malaysia, Philippines, India, Borneo, and even parts of Australia.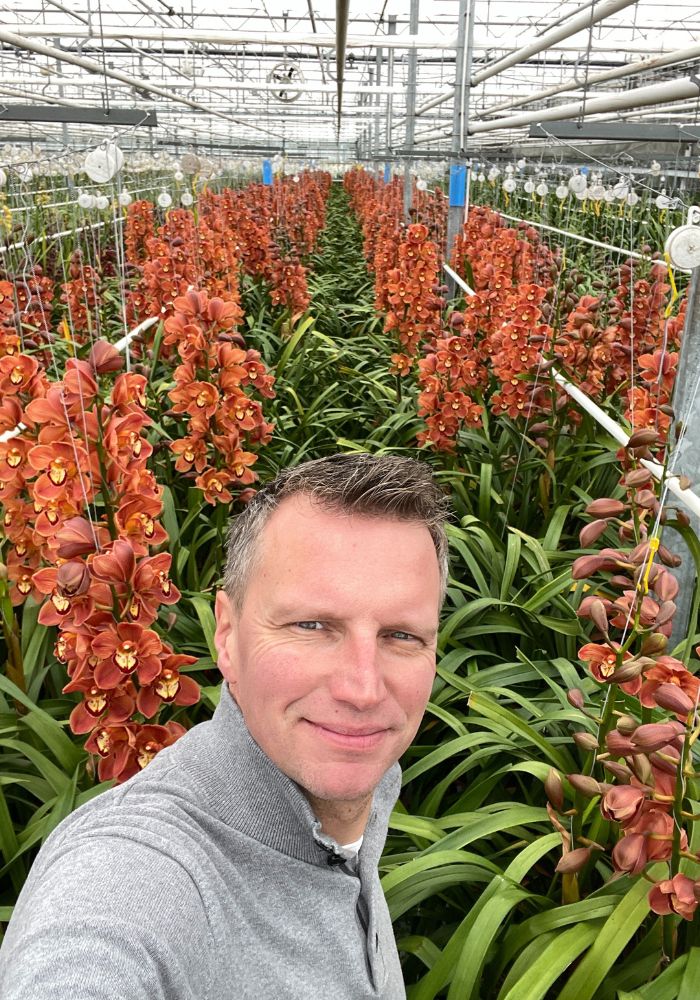 Cymbidium History
The cymbidium orchid, which was cultivated in ancient China, has the widest range of flower types and the most species of all the orchids. The majority of the species are native to the Himalayan Mountains and their forests. Asiatic cymbidium was sourced in part from China, Japan, and Korea. In Europe, it rose to become one of the most well-liked flowers throughout the Victorian era. Even Confucius referred to it as the King of Fragrance in his writings. There are also a lot of hybrid species. The majority of significant hybrids of this species of orchid were created in Europe. It evolved into a pastime for those in higher social classes. Additionally, hybrids gained popularity in Australia, the Netherlands, and some regions of California.
The Nursery
Ronald works closely together with breeder Floricultura, who sells over thirty varieties of cymbidium. Varieties that are bred specifically for the cut flower industry, or for potted plants. Due to the breeding of cymbidiums, much larger, longer lasting, and more colors are available now than ever before.
Ronald Ammerlaan also has his own breeding. He now has four varieties of his own creation in production. Ronald is very proud of his nursery and his top-notch plants. According to his direct buyers in the wholesale industry, he is the 'best address' for cymbidium. He provides whatever trade requires. Also many just-in-time orders. For the USA, the Far, and the Middle East. He also provides special air freight packaging.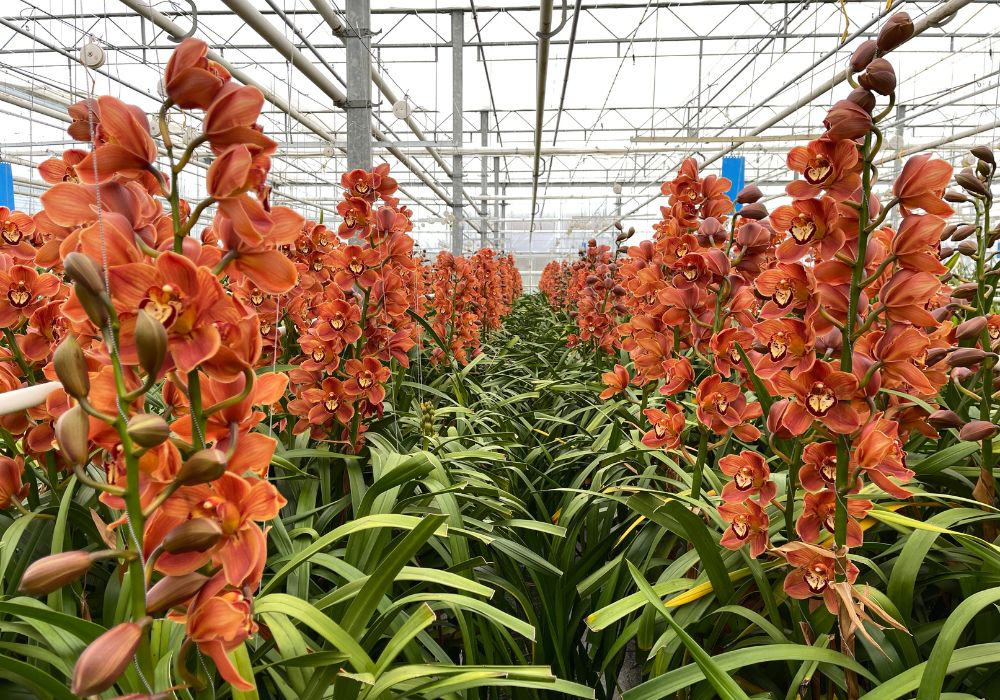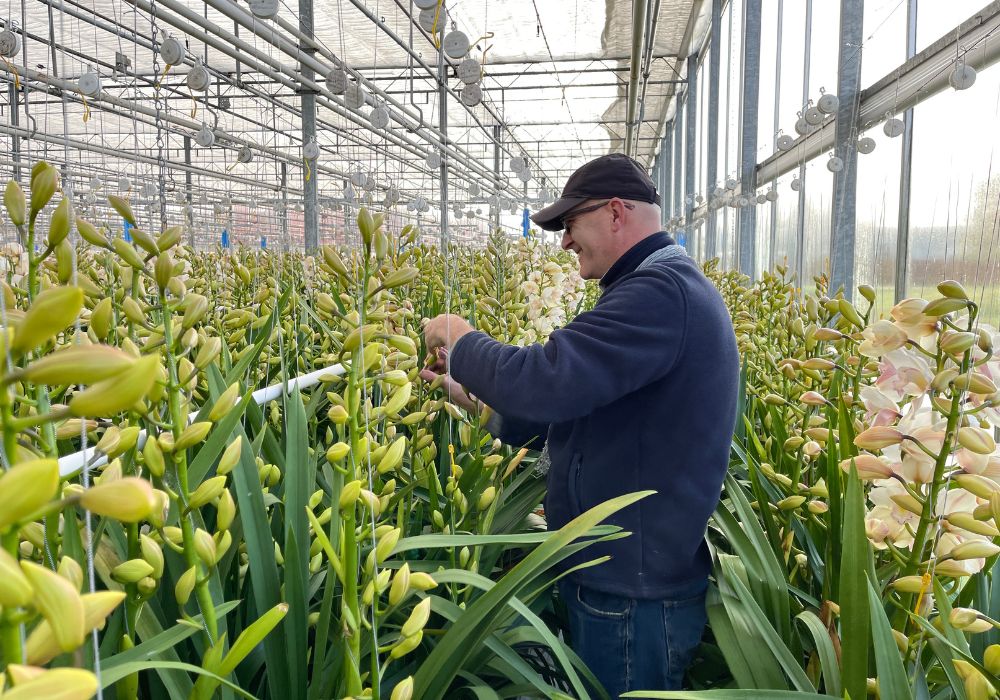 The Future
The main goal for the years to come is to produce more organically. Also, it's important to develop more varieties that require less energy. Favorite flower? The Cymbidiums Risto, a burgundy red flower.