Waxflower has undergone tremendous development in recent years thanks to Helix Australia. Not only are there more and more new colors on the market, but the flowers have also become larger, and there are double-flowered varieties. Last but not least the shelf life has improved a lot.
Waxflower From Helix Australia
Where waxflower used to be a normal bouquet filler, it is now one that can really be seen, and certainly does not look out of place as the main flower either. By creating many new varieties and color tones, Helix Australia plays a major role in the awareness and popularity of this cut flower.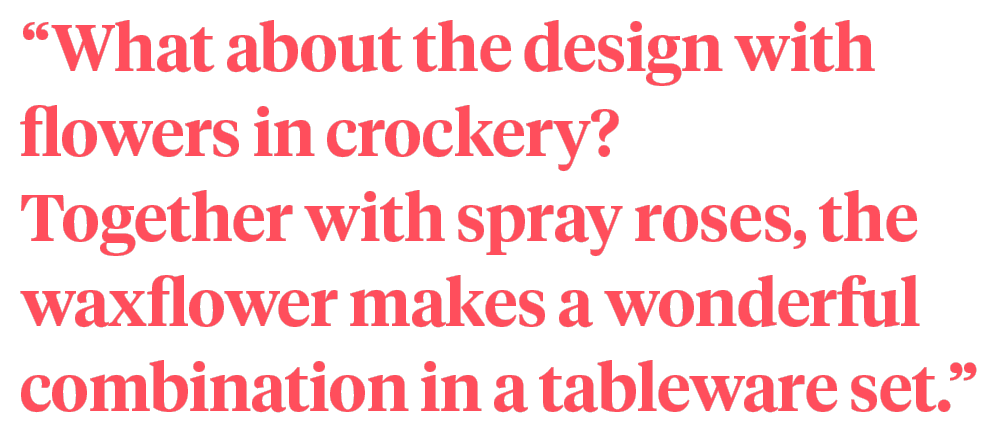 Waxflowers Stimulate Our Senses
The flower not only stimulates our senses with its looks, but the scent of the chamelaucium, which is its botanical name, also makes the flower even more special.
What not many people know is that dishes are even prepared where the leaves of the waxflower are one of the ingredients. It's because the leaf of some varieties has a lovely citrus flavor.
Flower Circus Designs With Waxflowers
This is also the reason that the designers of Flower Circus like to work with this flower and to make the most diverse designs with it. Of course, we grab waxflowers more and more for the creation of (commercial) bouquets but also as the basis, filler, or spotlight flower in other designs.
Because it is a woody plant, the waxflower can also be used very well in floral foam, for example. This provides even more possibilities for use.
Crockery Design
What about the design with flowers in crockery? Together with spray roses, the waxflower makes a wonderful combination in a tableware set.
Now that the harvesting season for this chamelaucium has started in full swing, the designs of Flower Circus will now regularly feature the beautiful waxflower varieties from Helix Australia.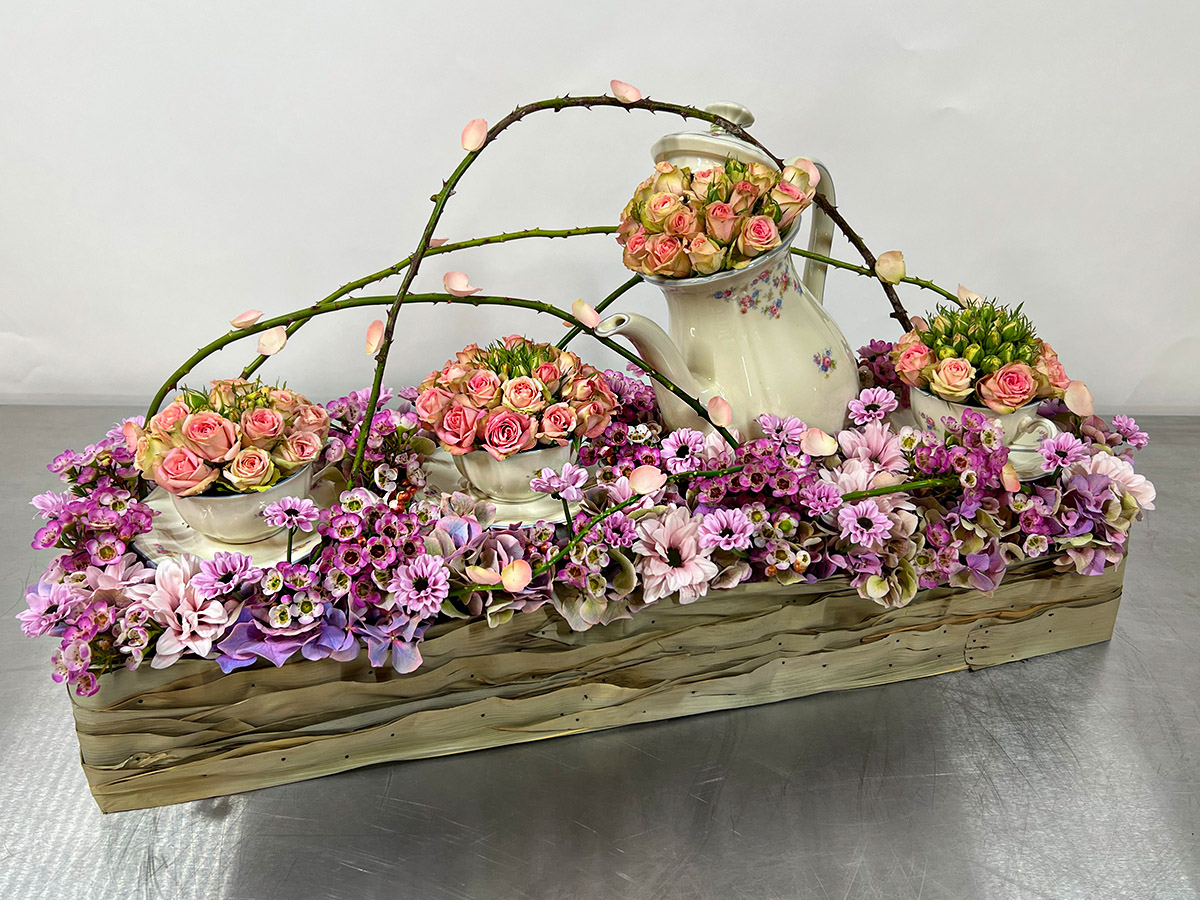 You see, waxflower is really so much more than a bouquet filler. Just enjoy the designs we made with Flower Circus!
Waxflowers From Helix Australia
Helix Australia specializes in the breeding, licensing, and marketing of new and improved varieties of waxflower. They bring over thirty years of experience in this field. Through its global trade network, over two dozens of Helix Australia's waxflower varieties in cut flowers and potted plants are available almost anywhere in the world.