Use jewels, gemstones, and geodes as the perfect color pallet for an elegant, surprising wedding theme. From emerald to ruby, turquoise to sapphire; the color combinations are endless. Gemstone tones work well in any wedding reception, especially when combined with the right flowers. A gemstone-inspired table setting can really be a hit.
Don Florito
The team at Don Florito Flowers used a gemstone theme for this beautiful table setting that swept us off our feet. Designer Hidde Klink:
"Gemstones are becoming more and more popular now that you notice that we are all a bit more conscious about ourselves. The energy of gemstones has a certain effect on people. With this shoot we want to inspire wedding couples and translate love stories into breath-taking floral pieces."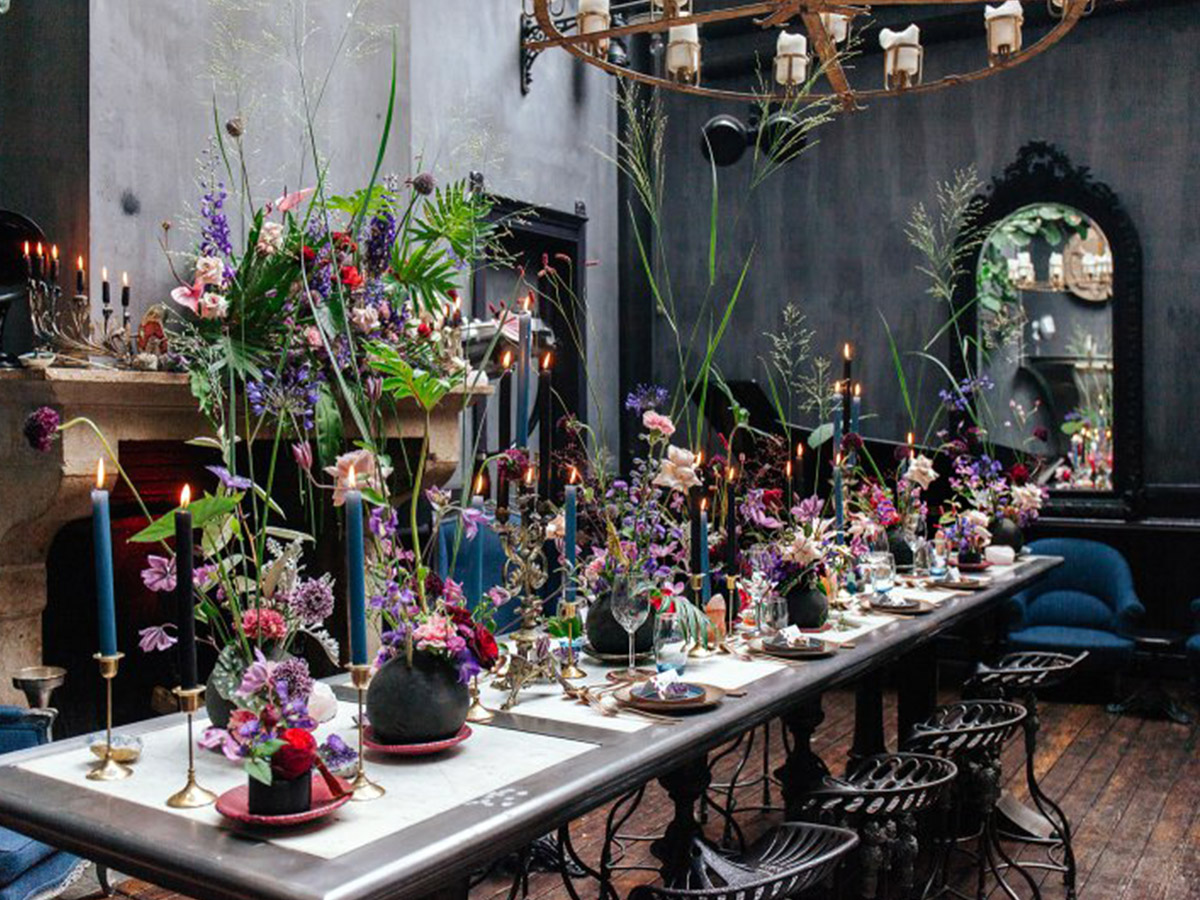 Versatile flowers
In this gemstone-inspired table setting shoot, the team at Don Florito choose several varieties of clematis, asters, delphinium, Talinum 'Long John', agapanthus, dianthus, and scabiosa (a.o.) to fit their gemstone color theme and make free, airy and natural arrangements. Hidde:
"These flowers fit very well because of their color, shape and the feeling they convey".
Photographer Yara Brouwer then captured the beautiful gemstone-inspired table settings on film.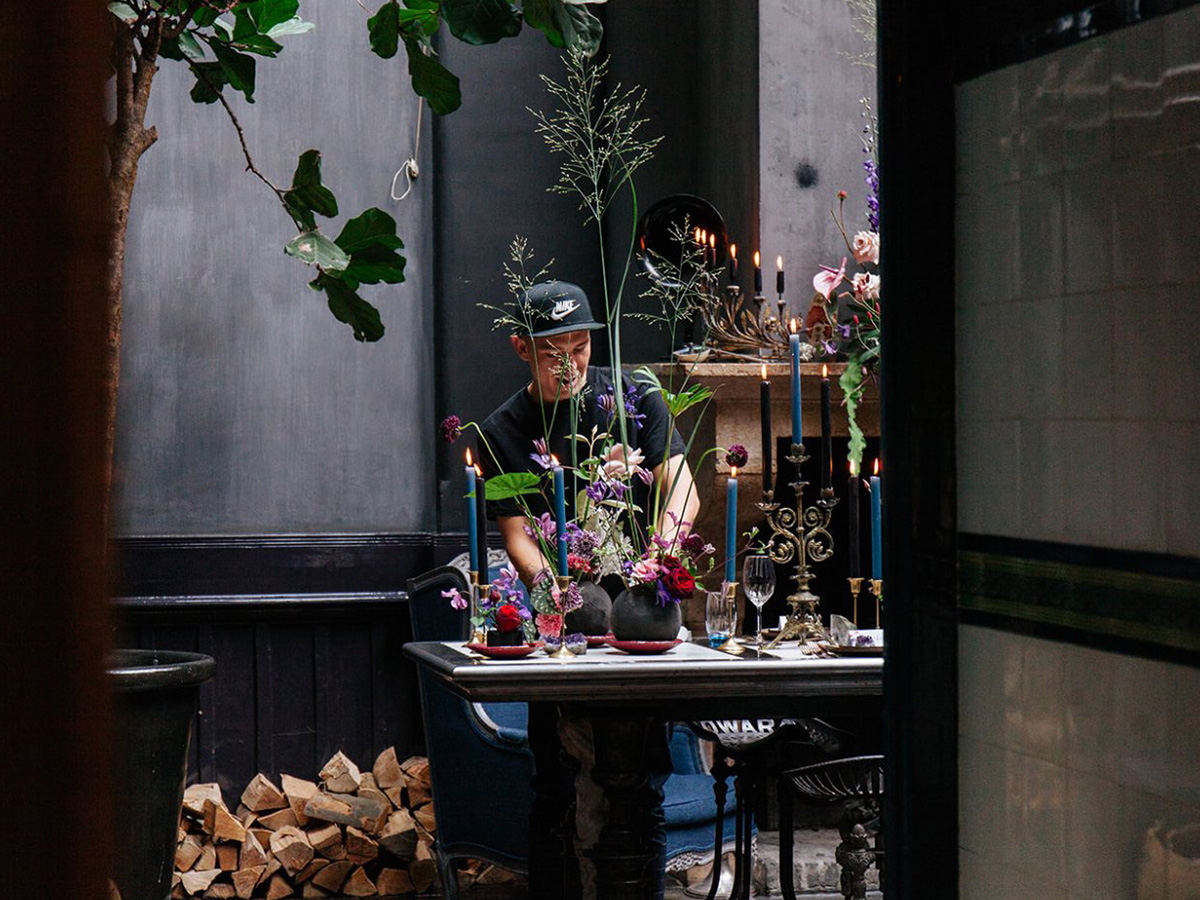 5 Tips From the Masters
Here is some advice from the masters, and wow your wedding guests with a gemstone-inspired table setting. Check these following 5 tips.
1. Focus
Choose a few elements in the room that you want to highlight and go all out. In this room at Mayor Manor in Amsterdam, Hidde, and his team choose the mantelpiece and the table and decorated those as lush as possible.
2. Find the Right Balance
Gemstones come in so many shades and tones that it's possible to get lost in the possibilities. Hidde choose a color pallet of red, purple, blue, and nude and worked from there. The result: a breath-taking room with many decorations, yet perfectly balanced.
3. Bring in the Details
You have your color pallet, your gemstones, and your flowers. It's time to bring in the details: just the right color candles, combined tableware in warm gold hues, and specially designed wedding menus and placeholders that complement the theme.
4. Use the Energy
The energy of gemstones and crystals has a certain effect on people. They're thought to promote the flow of good energy. Might be perfect to balance out that weird aunt at the dinner table ;-)
5. The Perfect Gift
Surprise the guests at the end of the wedding with a gemstone specially chosen for that person. The perfect wedding giveaway!
Excited for More?
Visit the Marginpar Pinterest wedding board for more inspiration. Inspired by the gemstone-inspired table setting shoot and getting married soon? You can contact Don Florito to translate your love story into breathtaking floral pieces.