Not only hundreds, but thousands of purple wisteria flowers have magically erupted at Japan's Ashikaga Flower Park in Tochigi. For the spring and pre-summer season, visiting this picturesque site is definitely a must to add to your bucket list.
Are any purple flower fans around? If you're all into purple and lavender shades of flowers, this stunning floral monument will awe you immediately. Keep reading to see what purple paradise looks like.
Japan's Purple and Pink Flowering Wisteria
The site is immersed with blazing, yet beaming purple blossoming canopies of flowers. It's like staring at a ceiling full of stars, only that this time, it's a ceiling full of the world's most beautiful purple wisteria flowers. Japan's purple flower wisteria is home to more than 350 of them, including a majestic specimen said to be about 150 years old. What is this site known for though? An annual festival that illuminates the tendrils, creating a stunning contrast between the nighttime sky and the vivid purple hues of wisteria.
The Talented Photographer Behind Japan's Purple Flower Wisteria Magic
The talented flower photographer Ryo Tajima has dedicated his days to photographing the most spectacular images of the park, truly capturing never before seen pictures that will make you feel in complete awe. His images capture exactly the essence of Japan's purple flower wisteria: breadth and density within each flower, making the site explode with colorful purple vibes. Wouldn't you agree?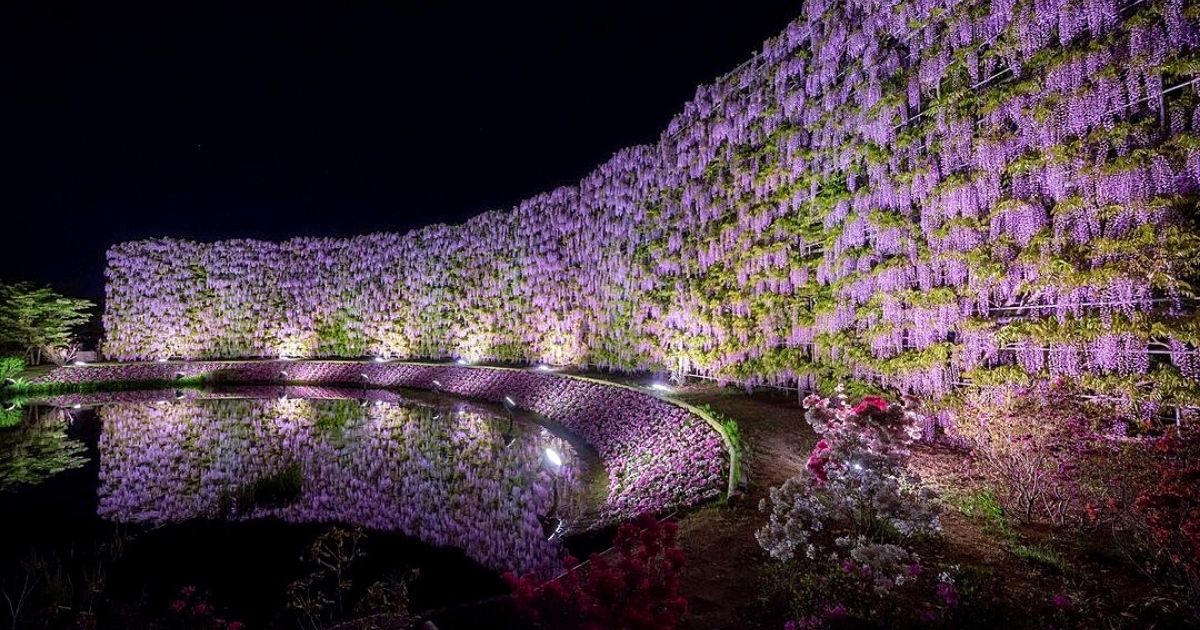 Some of Ryo Tajima's wisteria photos are compiled in an incredible National Geographic book, and you can also follow his Instagram account to deluge into the world of cherry blossoms, cosmos, and lavender wisteria.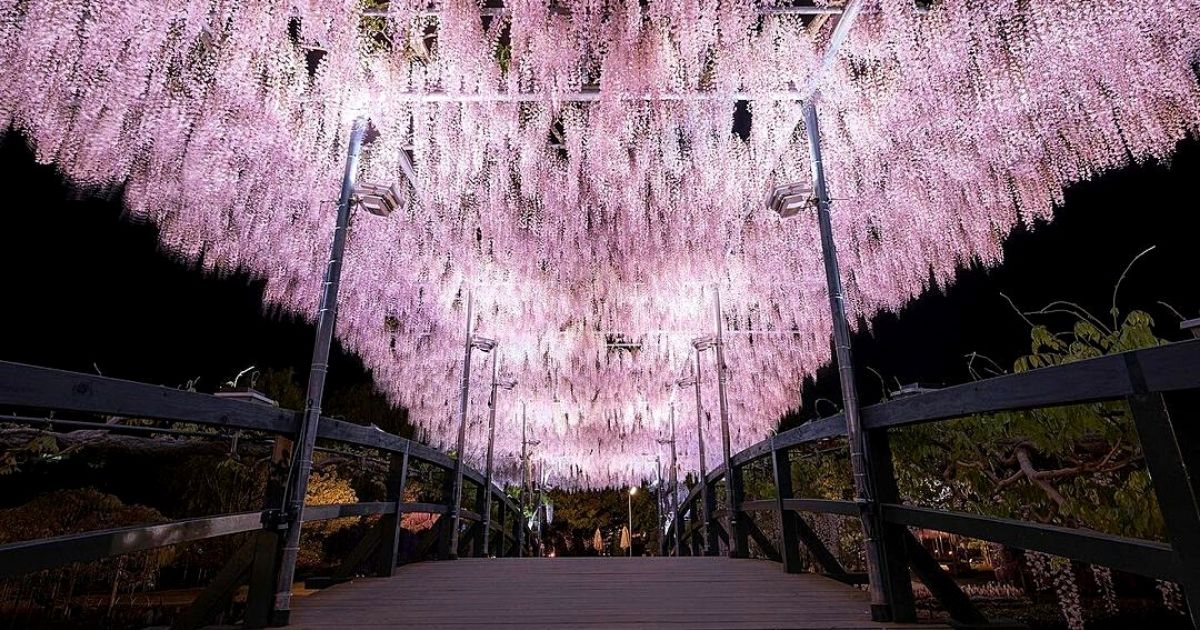 About the Wisteria Variety
Japan's purple wisteria flower is known to be a long-lived vining plant with gushing petal-falling cascades of blue to purple flowers that have a glorious looking-like aspect when hanged from a pergola or archway in spring and early summer.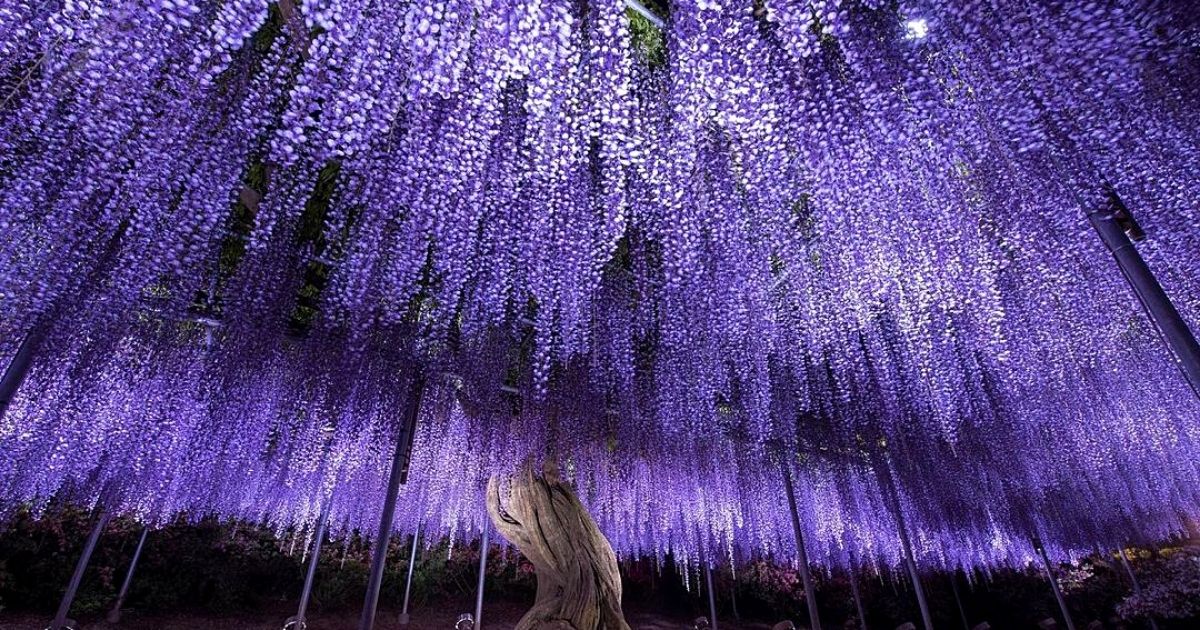 However, not everything is always perfect...This amazing vine can also be a fast and aggressive grower, reaching heights of over 30 feet long, and is known to grow into quite a heavy plant. It is advised to not plant them too near to your home or any space you wish to decorate given that wisteria vines will work their way into any small or narrow spaces.
If you visit Japan's purple wisteria flower park, you'll be in for a fragrant treat. They are beautifully fragrant, providing a pleasant treat for the senses.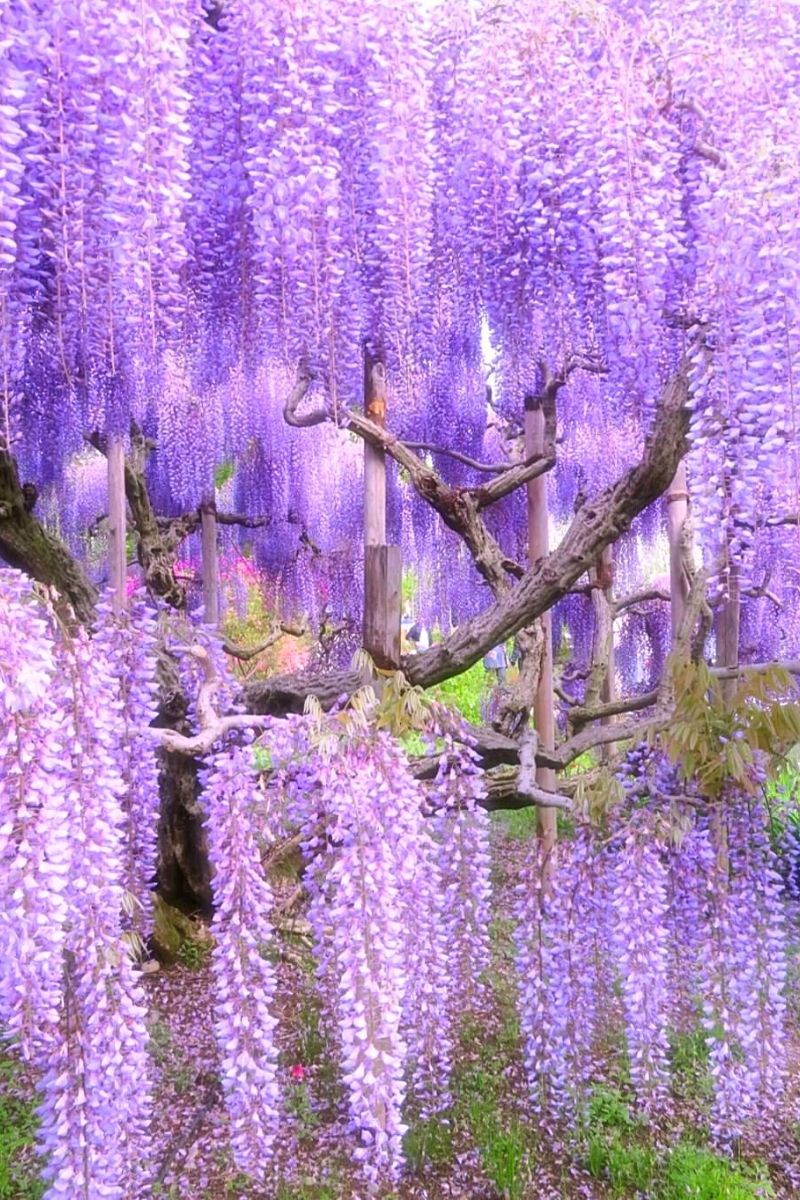 How to Care for Purple Wisteria Flowers
First of all, important to take note of the planting season for purple wisteria! Preferably plant during early spring or late fall, while the plant is still dormant. Wisteria can of course be grown from seed but will take a few years to reach maturity and produce flowers. Flower lovers find it more convenient to purchase established wisteria plants or start from a cutting.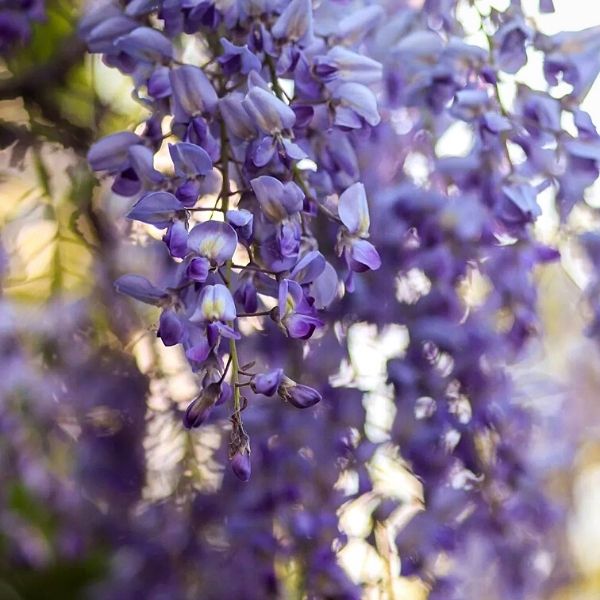 For best blooming results, flower lovers recommend planting purple wisteria in full sun. Although wisteria will grow in partial shade, it probably won't flower because, for this plant, sunlight is vital! It's key to plant purple wisteria in fertile, moist, but well-draining soil.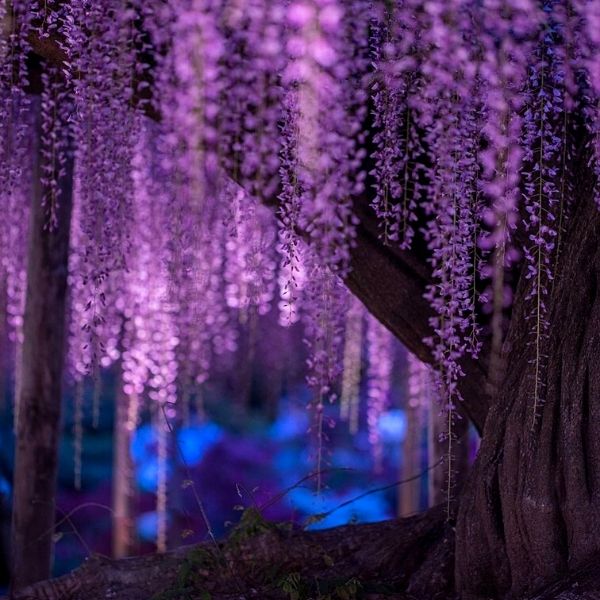 Each spring, opt to apply a layer of compost under the plant and a 2-inch layer of mulch to retain moisture and control weeds. As recommended by gardeners, water your plants if you receive less than one inch of rain each week. For more blooms, try cutting back the rampant shoots every two weeks during the summer.