In Seattle, the Olson Kundig-designed funeral home was opened by the American startup 'Recompose', which composts human remains to create nutrient-rich soil that can support new plant growth. As strange as it may sound, here are the benefits of this new decomposition method.
The Human Composting Method by American Startup Recompose
The facility, which is housed in a repurposed warehouse in the city's SoDo neighborhood, is one of the first to use natural organic reduction, often known as human composting, a growing method that was legalized in the state of Washington in 2019. In order to hasten the natural decomposition process, the deceased's body is put on a bed of plant materials inside a stainless steel jar.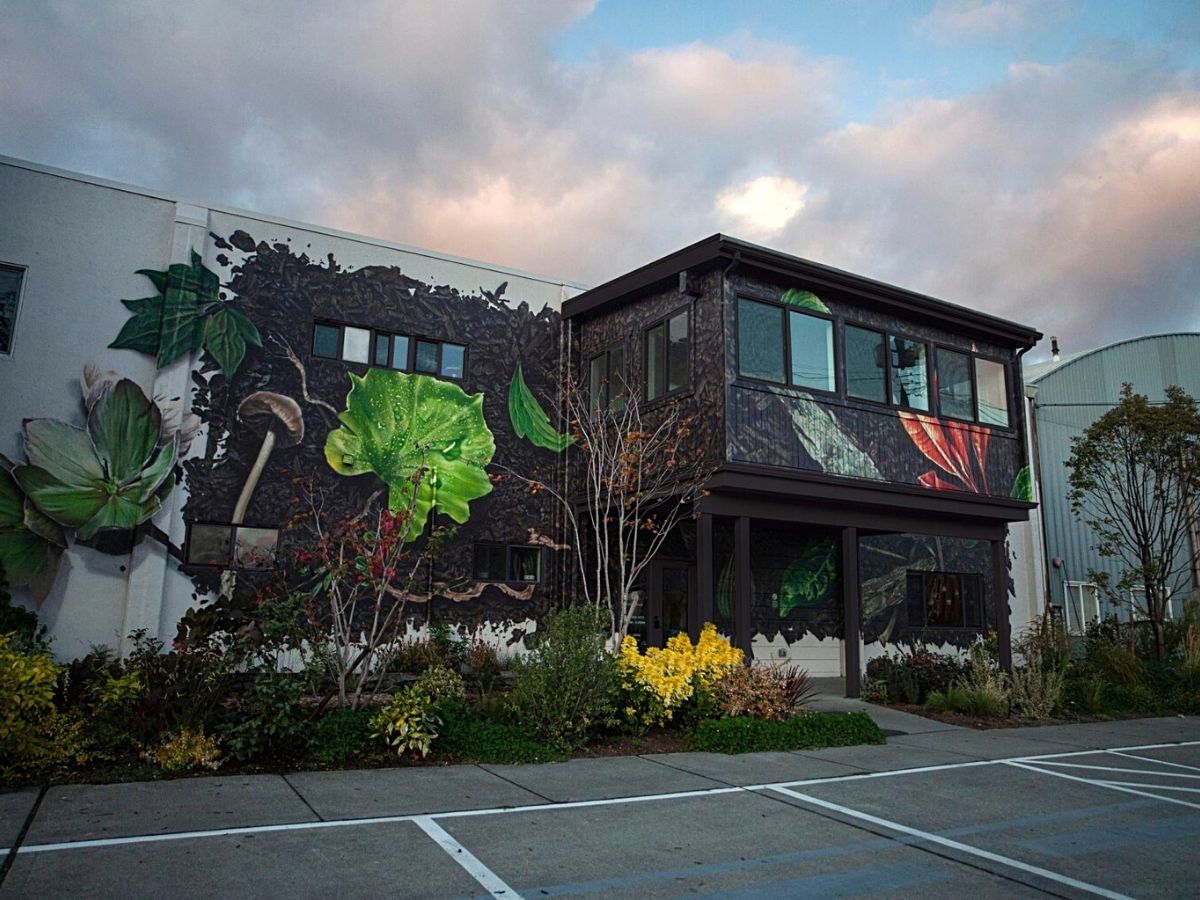 Their remnants are transformed into one cubic yard of fertile soil over the period of sixty days, enough to fill the bed of a pickup truck. Then, family members can take this compost home and use it to fertilize their gardens, plant trees in the deceased person's honor, or donate it to a nearby conservation area.
The Benefits of Incorporating This Decomposition Method
The goal is to develop a meaningful funeral ritual that enables individuals to contribute back to nature as opposed to cremation or burial, which are hugely emissions and resource intensive. Recompose creator Katrina Spade shared the positive comments from their clients as 'the thought of their person becoming soil is reassuring.' The tiny ceremony of planting utilizing dirt made from a loved one's body is so real, and the idea of creating new life from that soil is deep.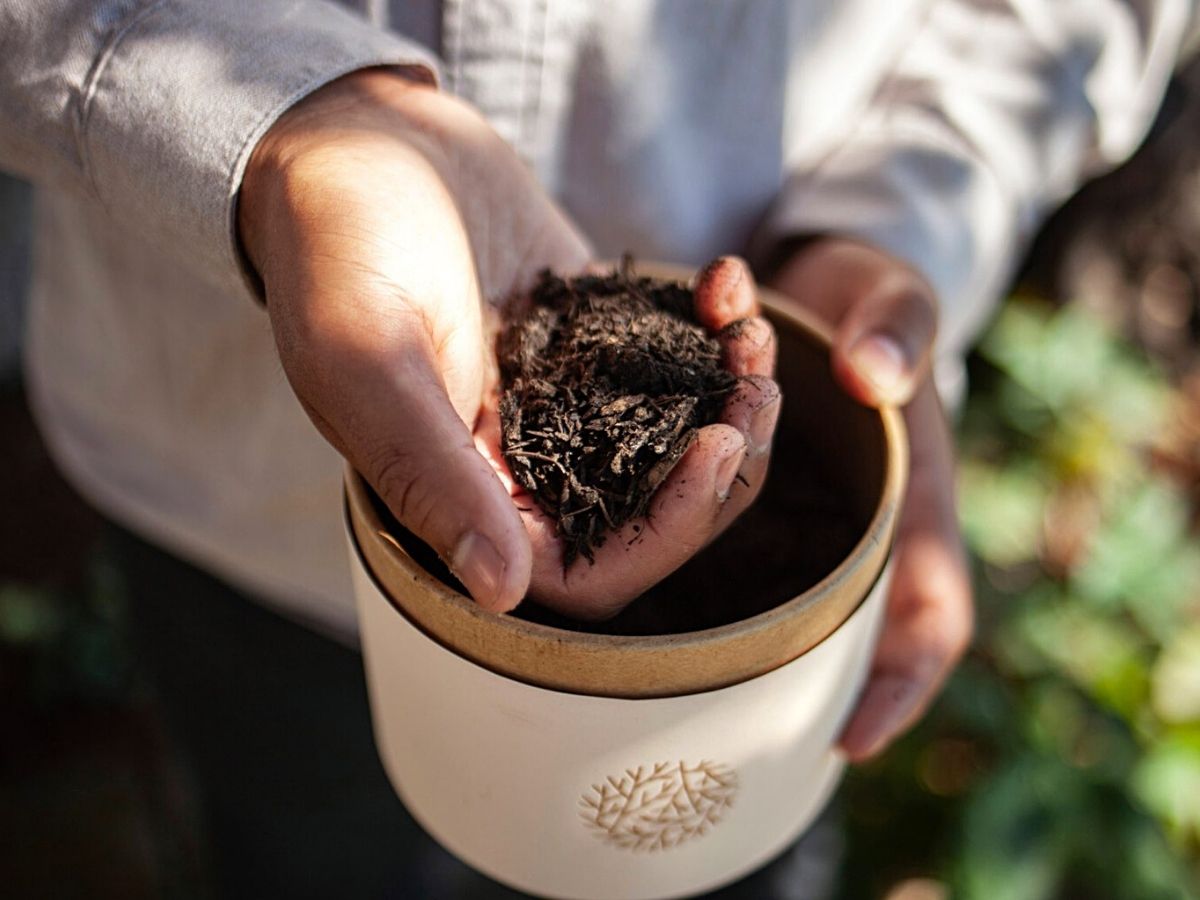 Recompose's Flagship Facility
In an effort to solve the land-use problem connected with traditional burial and make human composting possible even in crowded metropolitan areas, this vertical building helps to conserve space. According to Spade, a trained architect who created the vessels as part of a residency at Olson Kundig's Seattle studio, recompose might be thought of as the urban analog to natural burial, returning us to the earth without requiring masses of land.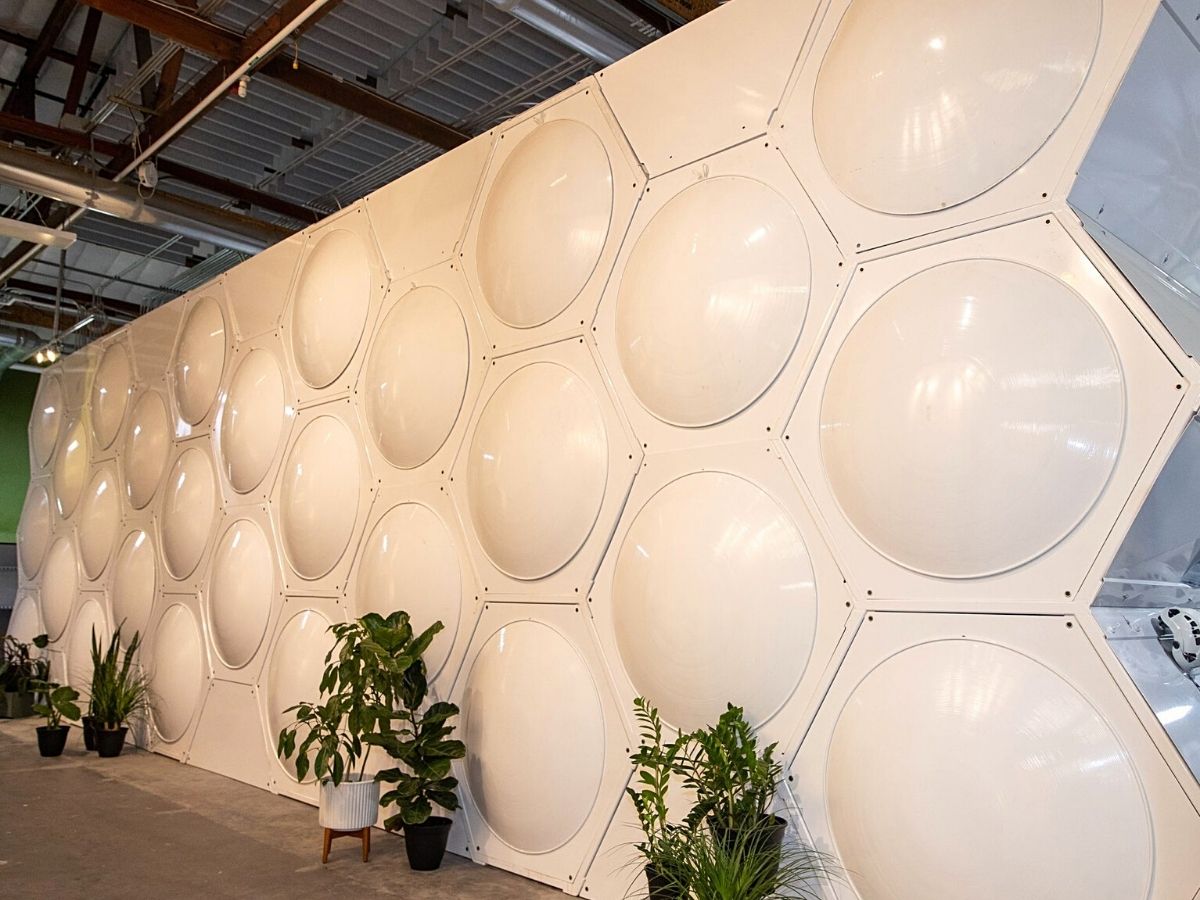 In order to rethink the experience of being in a funeral home, the building itself was created in partnership with the architectural studio. The design incorporated natural elements rather than overt religious symbolism to make the process more transparent. The old shell of the warehouse was mostly retained in the spirit of regeneration. The central foyer is alive with warm wood flooring, a living wall, and inset green glass strips that show glimpses of the private ceremony room beyond.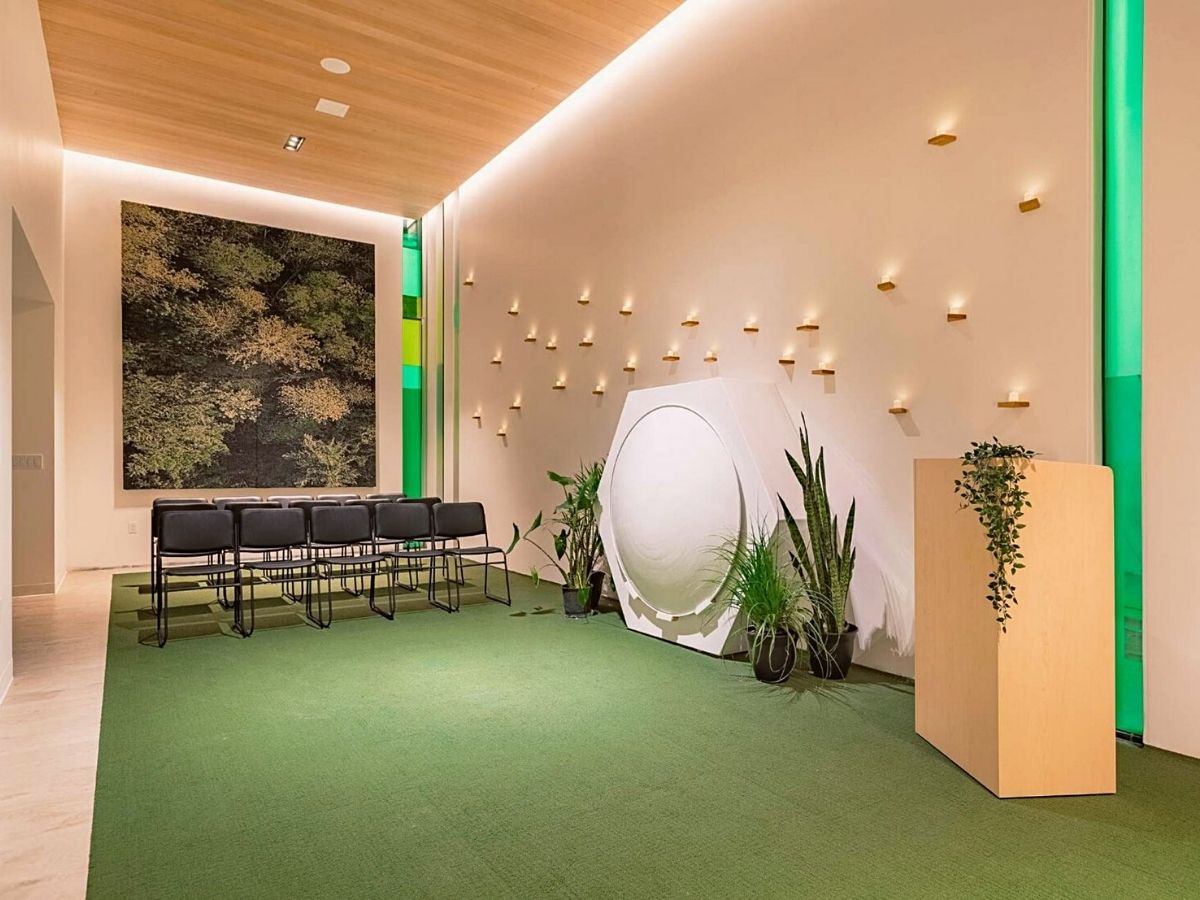 Recompose Is a Funeral Home Turned Inside-out
Recompose is kind of like a funeral home turned inside out. As opposed to a standard funeral home experience, there is a suggestion of transparency and openness about death, including the capacity to watch and understand the entire process. The deceased's body is presented on a dark green bed known as a cradle during the ceremony, and the bereaved are given the opportunity to speak about their loved ones at a plain wooden lectern.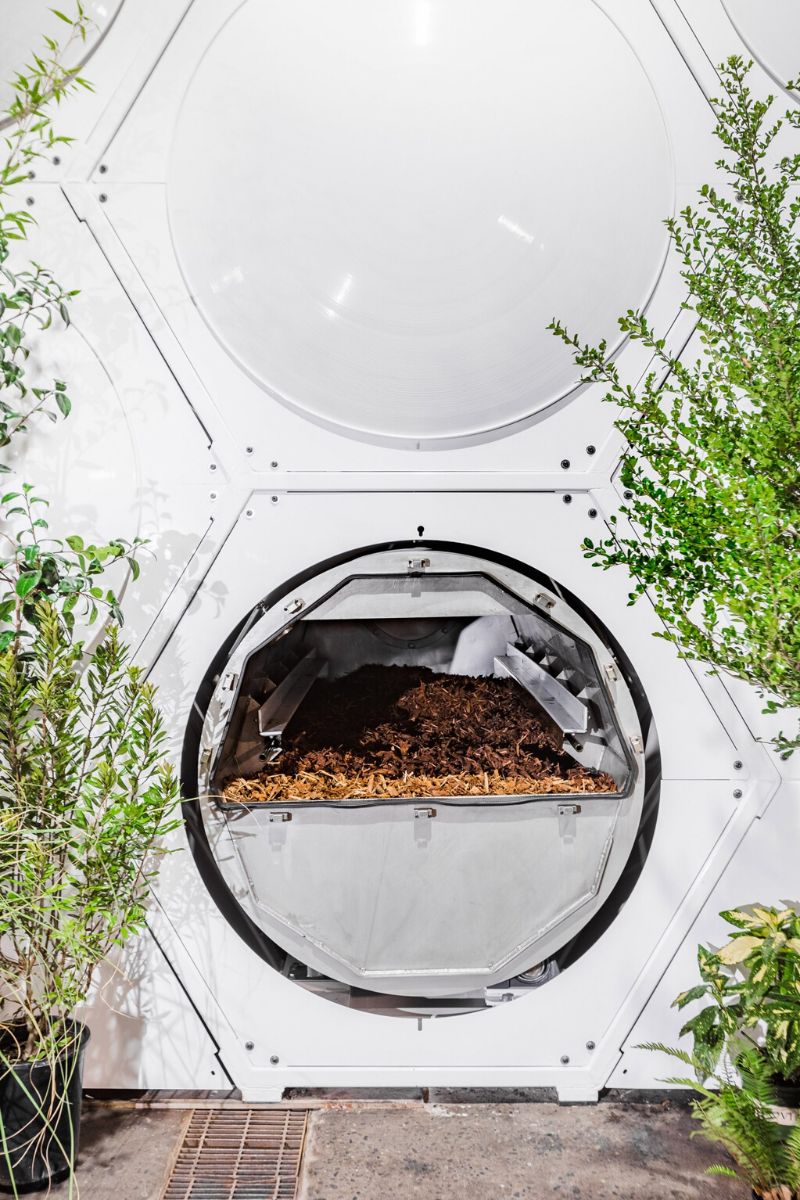 In a nod to the tradition of sprinkling dirt on a coffin, visitors can wear flowers and other plant materials to aid in their metamorphosis into the soil. Recompose's vision is very interesting to read and learn more about.
Photos by Austin Wilson.