The Virtual Tulip Festival is hosted by Sarah Campbell and Jordan Marx from Intrigue Designs. Their inspiration came through a bunch of yellow tulips. It lightened the room completely and so they decided they wanted to make a lot of people this joyful. They gathered a team around them with people that give them energy and waves of laughter. A dream team to make their Virtual Tulip Festival a reality. The Dream Team Bron, Sue, Ana & Anaïs, Michelle, and Beth made incredible designs. In this article, Ana and Anaïs' arrangement is highlighted. This event is made possible through the support of the U.S. tulip growers, their European bulb suppliers, and funding from the European Union.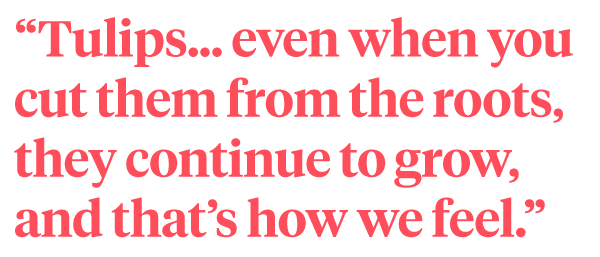 Ana and Anaïs Vivas
Aniska Creations is a mother-daughter business born out of a love for flowers. Originally from Venezuela, Ana Vivas and Anais Vivas moved to Miami, Florida where they now operate their studio, catering to their community's floral needs and crafting the world's most beautiful flower crowns (if you've seen them, then you know what I mean)! These two ladies radiate light and positivity that shines from miles away. When they aren't creating fantastical floral designs, you can find them traveling the world teaching classes in workshops (mainly taught in Spanish) focusing on the development of the Latino community. Sarah Campbell says she can't wait for you to meet the most sought-after designer-duo in Miami! IG: @aniskacreations WEB: aniskacreations.com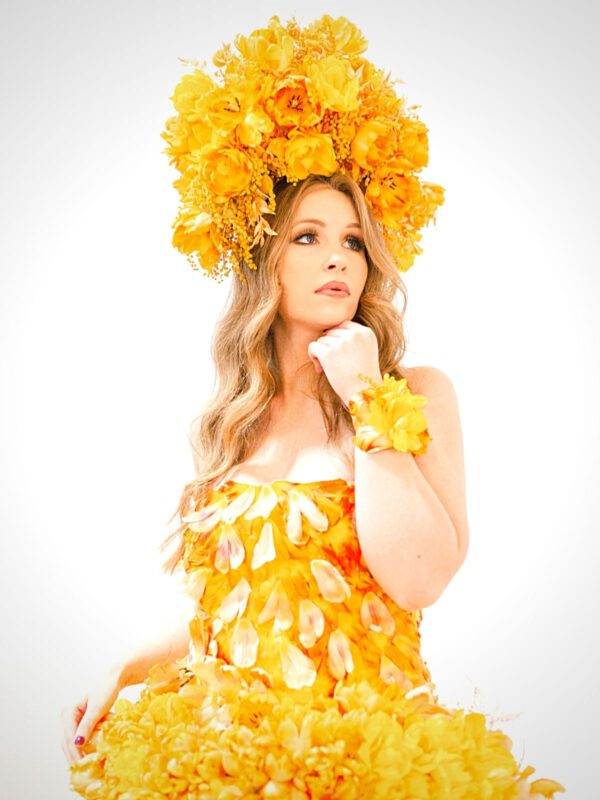 Ana and Anaïs' Inspiration
The whole family originally lived in Venezuela, and for their safety, they moved to Miami. It was difficult to start over but the fact that they were all together kept them going. One day Ana bought a bunch of yellow/orange tulips, and the smile on her face made them realize that flowers were the thing they had to do.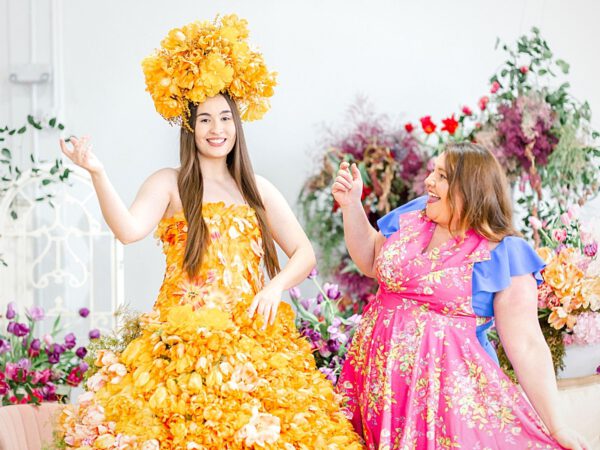 2000 Tulips
This dress is a combination of yellow tulips, parrot tulips, and orange tulips. 2000 beautiful tulips. According to the ladies, tulips symbolize everlasting love, siblings' love, and family love. Aniska is the name of the company, it's a combination of Ana, Isabella, and Karina: mother and two daughters.