'Let nature be nature' is the motto for the Bavarian Forest National Park in southeast Germany, the same one that naturally hosts one of the world's most astonishing views of autumn trees altogether. As part of his 'Aerial Views' projects, photographer Bernard Lang has captured a spectacular view of trees covering this mountainous Bavarian forest.
Bernard Lang Shares Bavarian Autumn Forest Shots in Latest Aerial Views
Since 2010, Bernhard Lang has captured the earth's surface in his photo series 'Aerial Views'. To take these stunning pictures from the heavens, Lang takes off in a helicopter flown by a pilot that he charters. In this edition of 'Aerial Views', the photographer Bernhard Lang took photos of the hilly forest as part of his ongoing series, which emphasizes how people have had a significant impact on the ecosystem.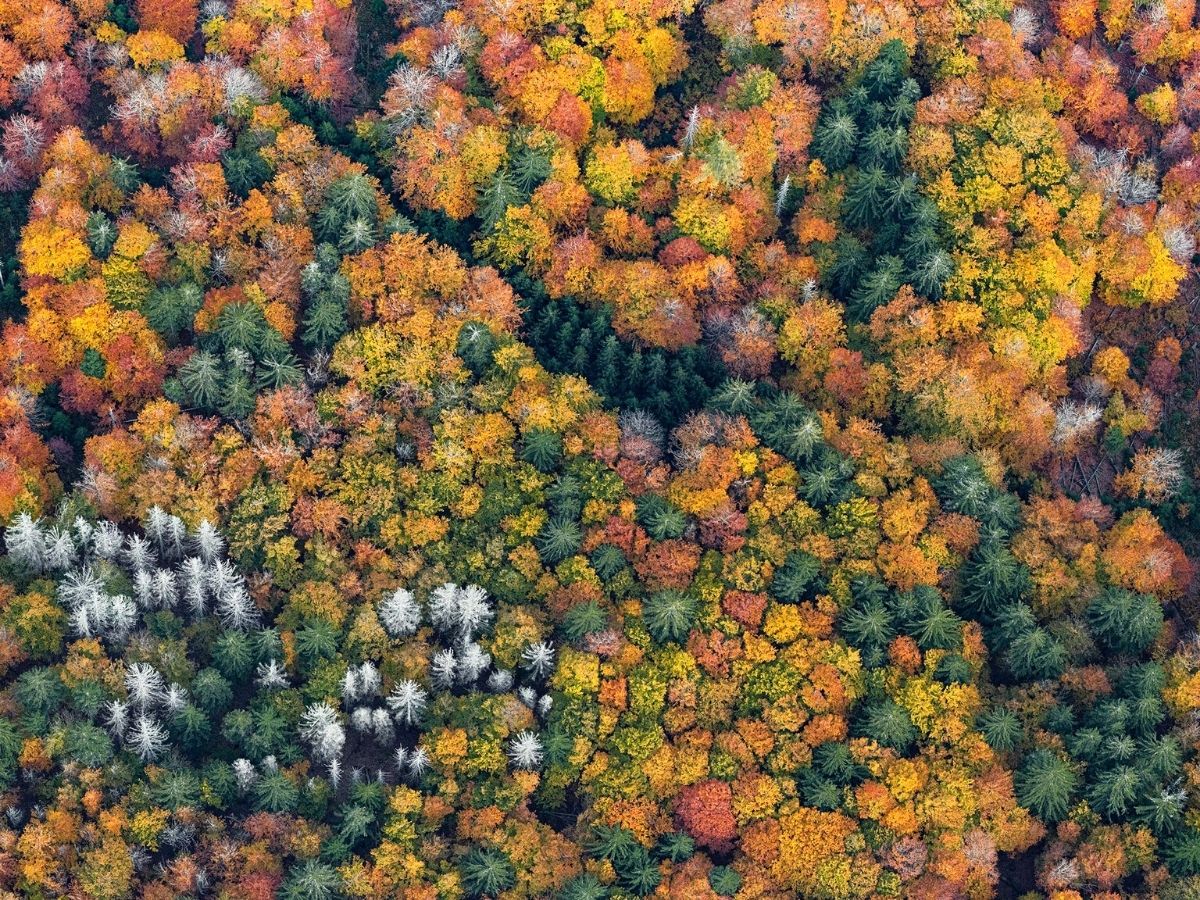 Many of the photos contrast the vibrant needles of evergreen trees with the fiery tones of deciduous trees, while others show scores of dead trees that are starting to decompose.
During the past few years, the forest has repaired itself after being damaged by wind and bark beetles. As a result of the dead wood serving as a fundamental fertile soil, mushrooms, and various flora, young trees are flourishing once more, according to Lang.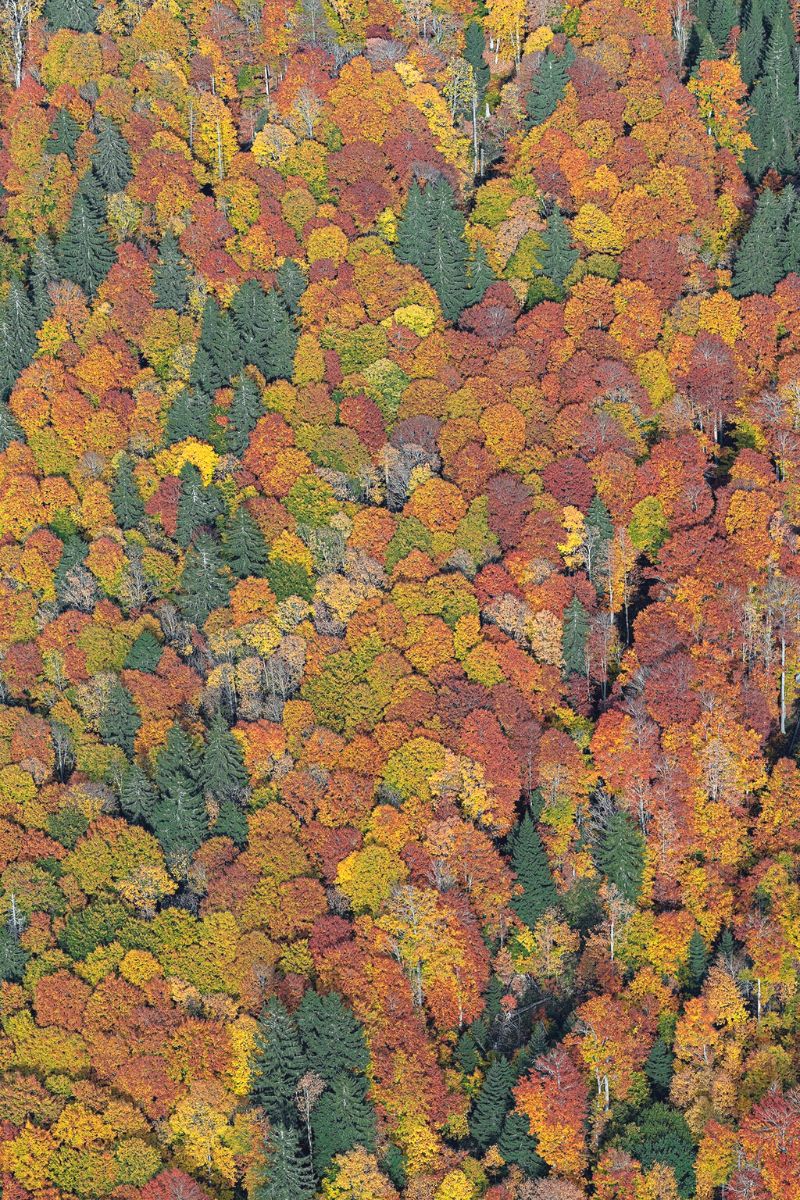 What Makes up His Aerial Views Projects?
As mentioned previously, his aerial journey started way back in 2010. The first 'Aerial Views Series' he shot was in Bavaria near Munich, where the photographer lives. When this photographic journey started in this region, there was been an immediate public interest in this project and everything Bernard Lang was publishing.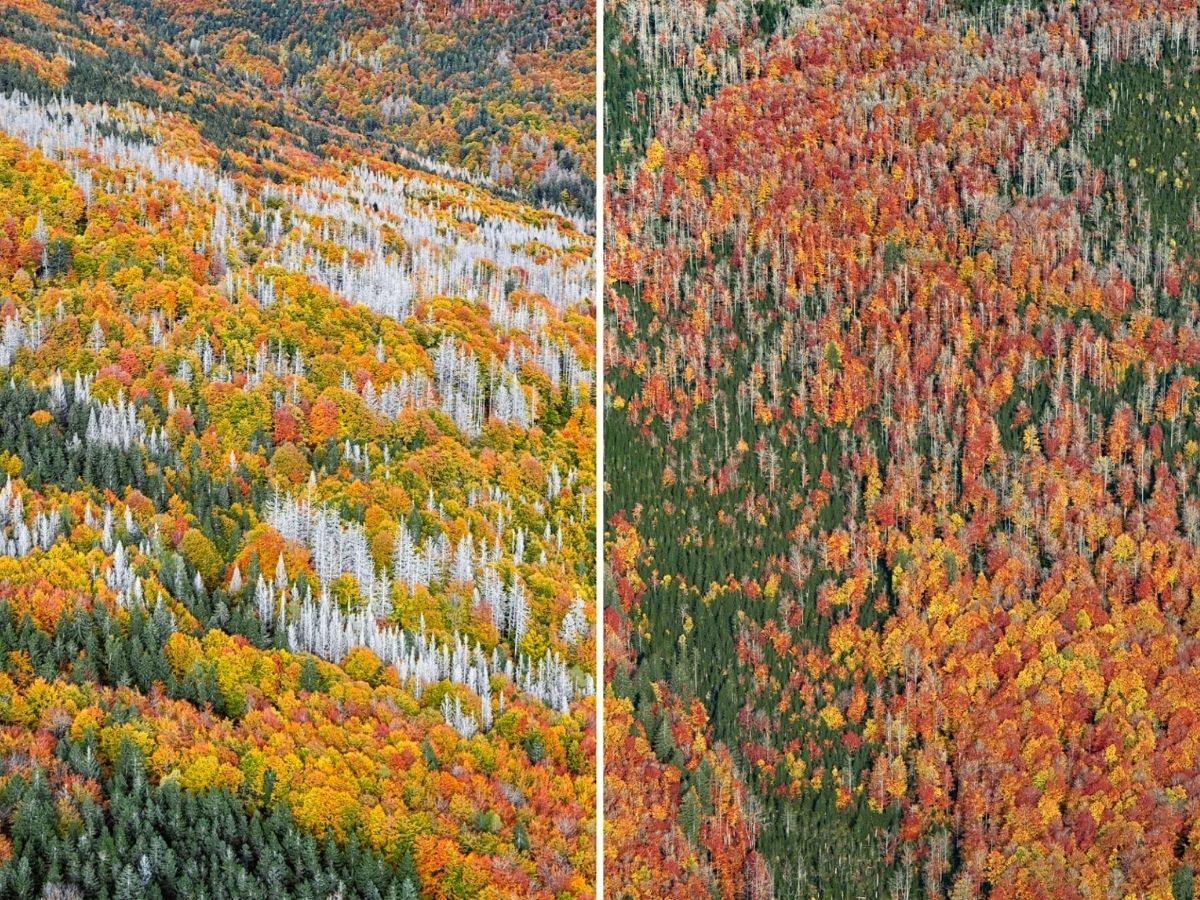 He continued the Aerial Views Project for many years, taking pictures of various landscapes from above all across the world. He sees the world differently and unusually from the perspective provided by the Overhead Views. Finding structures and patterns, which can occasionally resemble abstract art, is something that interests Bernard Lang. Also, Bernhard is particularly interested in taking pictures that reveal how human activity affects the natural world and surroundings.
The Mountainous Bavarian Forest Setting
The first national park in the Federal Republic of Germany was created in 1970 in the Bavarian Forest. Since then, the large nature reserve has developed into a pioneer of the philosophy of letting nature be nature, and indeed one of the most fabulous and perplexing settings where Bernard Lang was able to shoot aerial views of hundreds of autumn trees living in pure, natural harmony.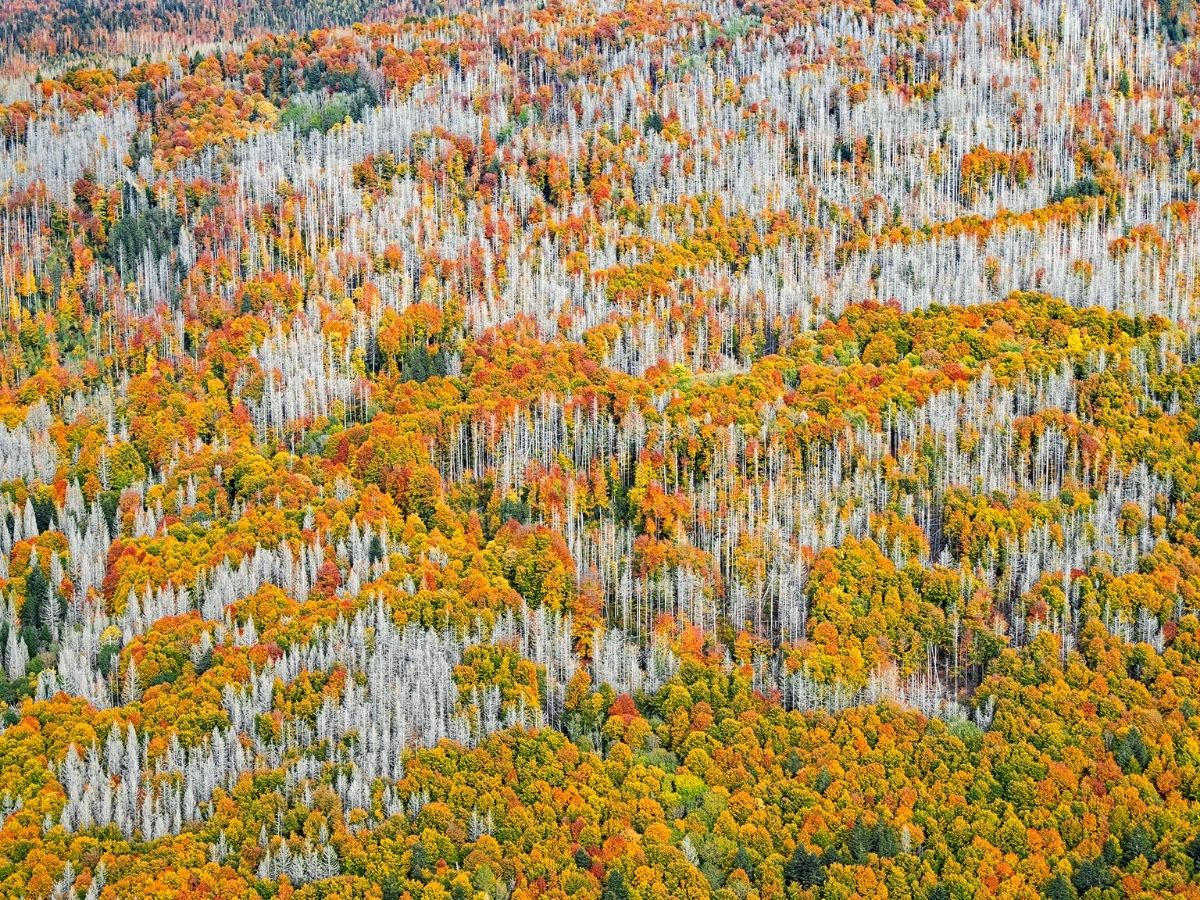 For Lang, this idea serves as the foundation for conservation activities within the preserve, which includes parts that are close to the prehistoric era or that have seen very little human involvement. Also, it implies that dying or dead trees are not cut down but are instead left in place to decompose and be absorbed by the land. This is what makes this place a very special location to shoot!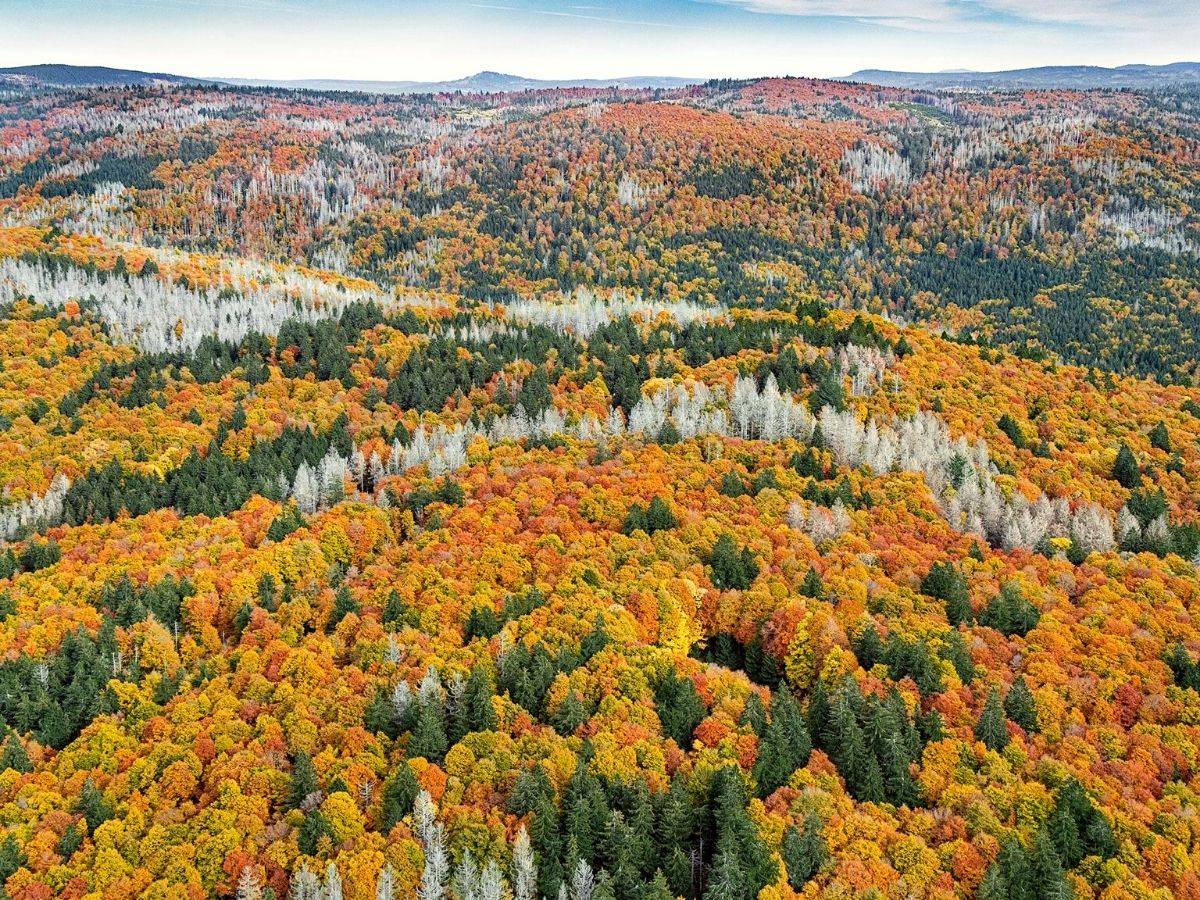 Know More About Bernard Lang
Bernhard Lang was born in 1970 in Crailsheim in the South of Germany. Since 1993 he's been based in Munich. From 1993-1996 he made an official 3-year apprenticeship as a photographer at Photostudio Anker, a photo studio specializing in advertising photography in Munich. After this, from 1996-2000 he worked as a freelance photo assistant for various, international freelance photographers in advertising and fashion photography.
Since 2000 he is working as a freelance photographer. Until 2010 he was mainly doing people and advertising photography for various international clients, and nowadays he is a very admired and respected photographer with an impressive amount of projects that capture the attention of hundreds worldwide.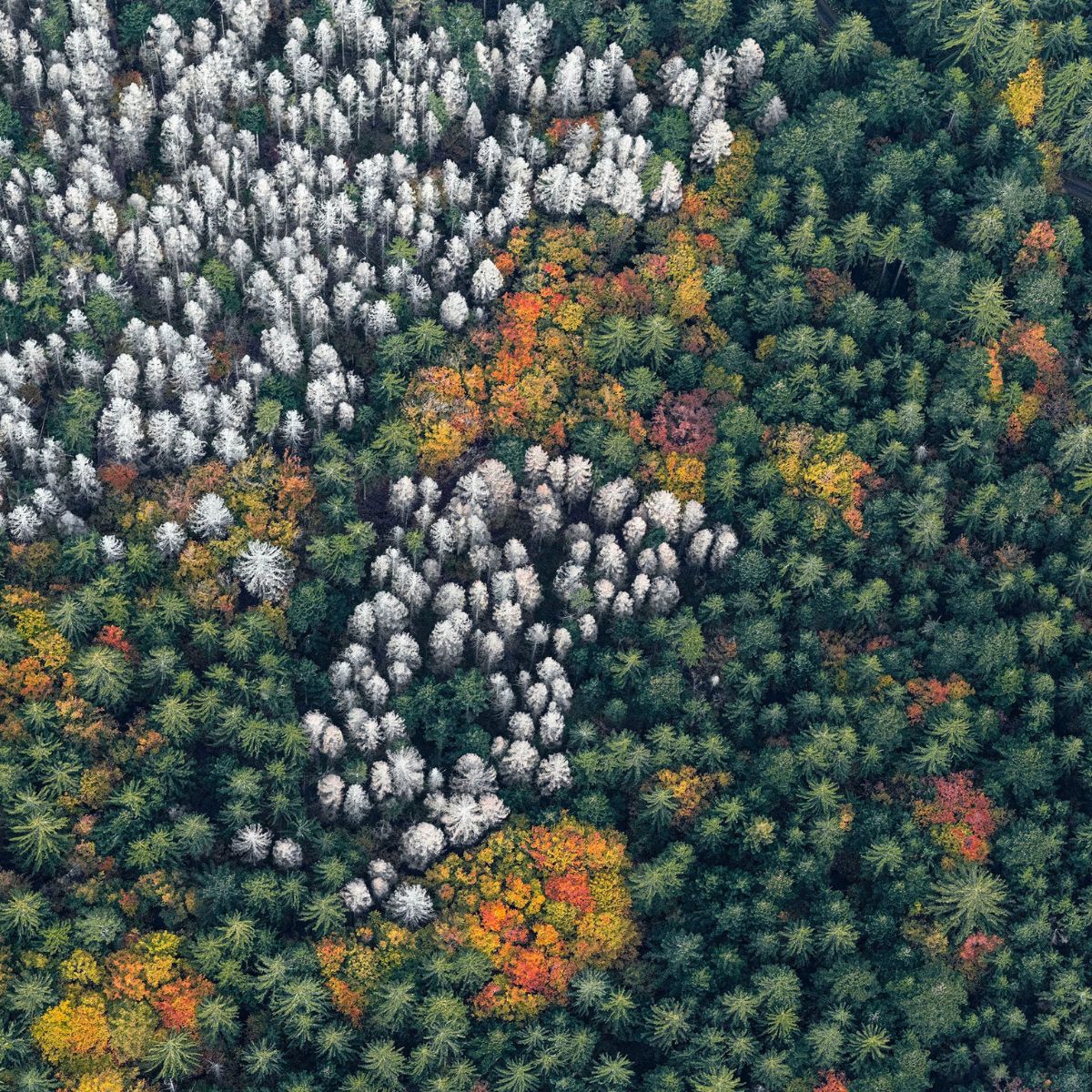 Bernard Lang is a photographer you must check out if you are interested not in aerial views, but in photography of landscapes in general.
Photos by Bernard Lang Photography.