Hiroki Takeda is an artist who specializes in watercolor painting. While there are many artists who depict animals to highlight their cute features, there are few artists like him who depict realistic, three-dimensional animals while still showing their cute features. He is working on producing work with expressions and color techniques that are unique. He prides his artwork on his technique and the careful gradation of colors.
Floral Water Color Paintings by Hiroki Takeda Feature the Cuteness of Animals
Every artist has their own style of creating their art and that's what makes them unique. For painters or drawers, it is also important what materials and colors they will use to correspond with their style.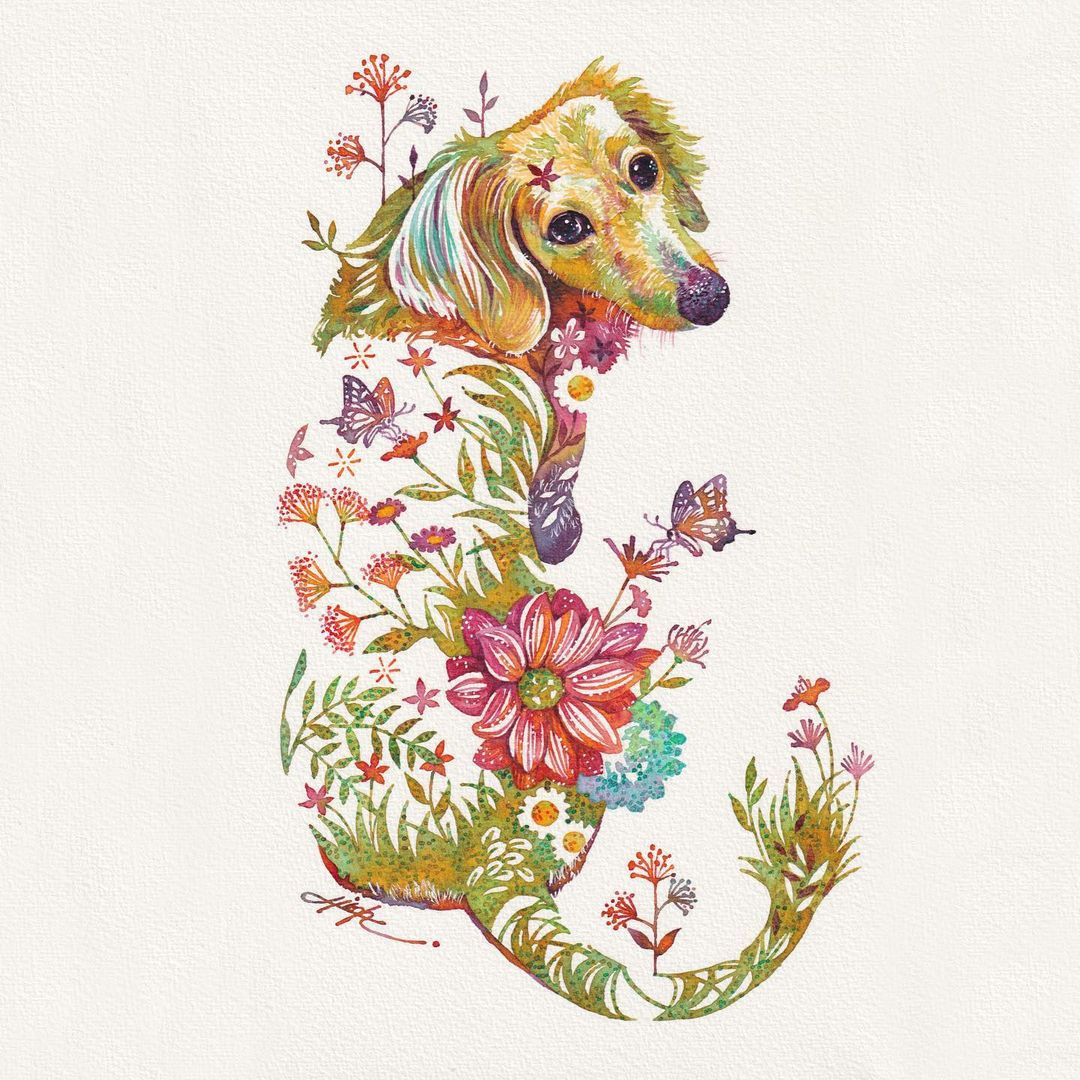 Hiroki Takeda Adds a Healthy Dose of Whimsical Charm
The artist adds a healthy dose of whimsical charm to his otherwise faithful portrayals of our furry (and not so furry) friends. While his watercolor works are largely rendered in shades of pink and purple, splashes of blue and green add a vibrant touch to his paintings. Takeda's watercolor works are a lovely blend of flora and fauna that showcase the natural cuteness and often hilarity that we see in our own beloved pets.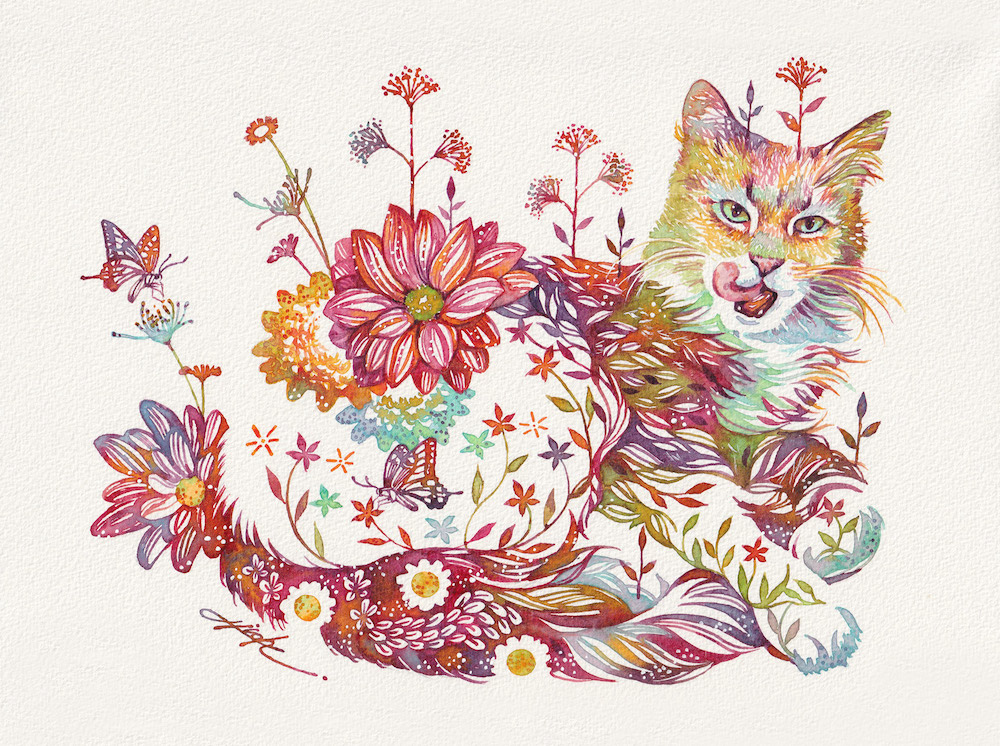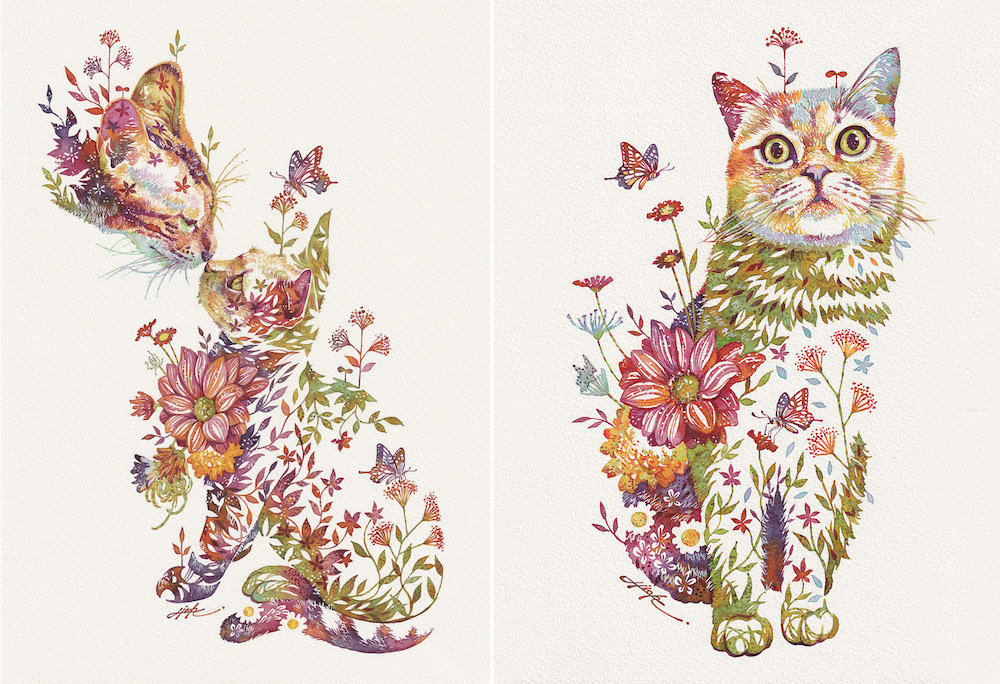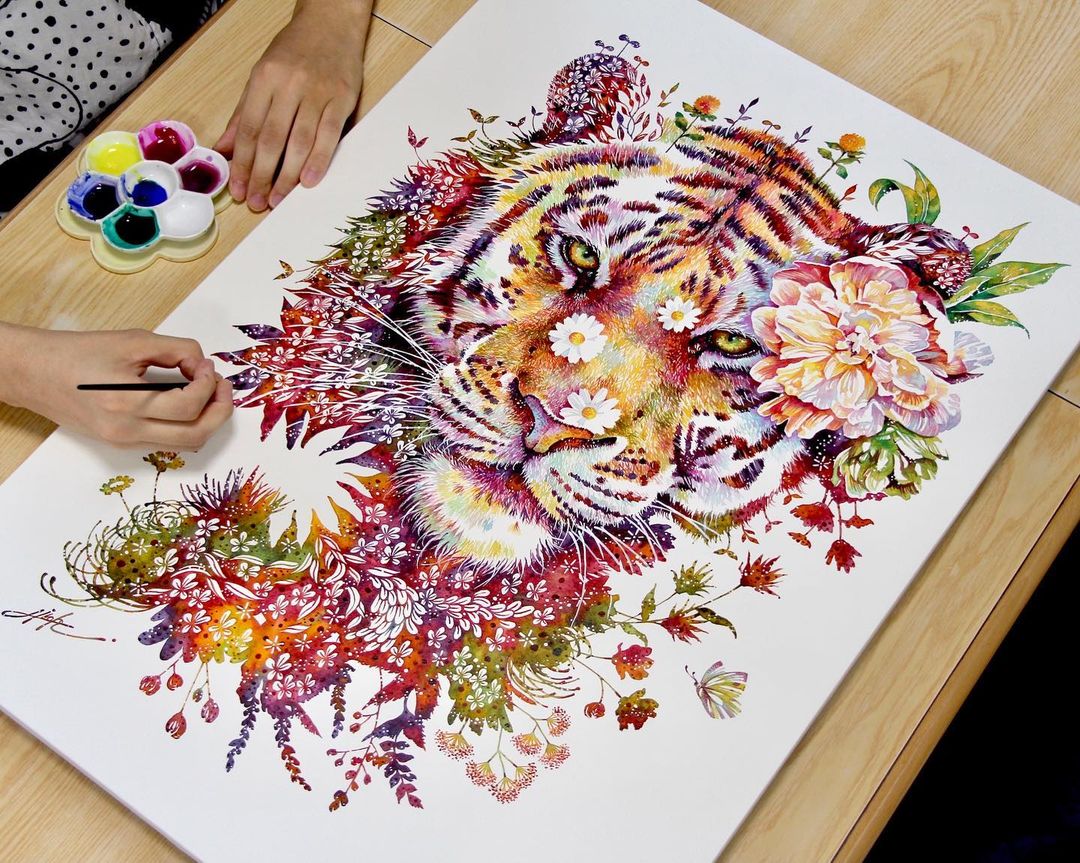 The Idea of Combining Watercolor With Plants
Hiroki Takeda tells
Colossal
that his vivid works are derived from a combination of influences, including his mother's enthusiasm for plants and his background in caricature, and are the result of experimenting with myriad styles throughout his university studies. "One day, I had a moment in my mind when I saw a painting of an animal and its fur looked like a plant," he says. "The idea of combining watercolor with plants and animals felt very natural to me."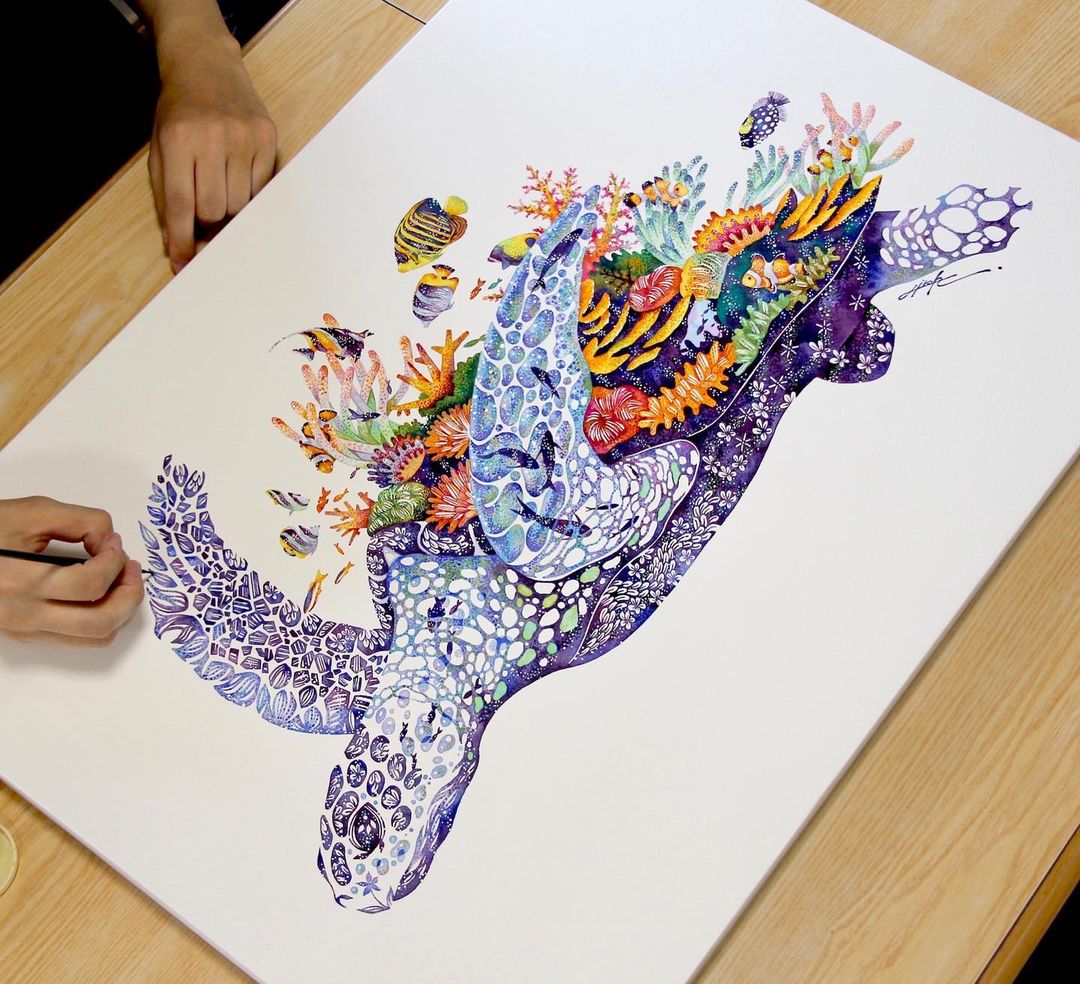 See More of Hiroki Takeda's Work
You can find more of Takeda's work on his
Instagram page
, where he also sells his
prints
for you to enjoy at home. If you happen to be in the Osaka area between July 24 and August 12, you can admire the artist's floral animals watercolor works at the Shinsaibashi Gajin Gallery.