Suppose you love seeing changes and are a leaf lover at heart. In that case, Brett Foxwell's hypnotizing creation of falling leaves in this stop-motion video will get you wishing it was summer again as this hypnotizing falling of stupendous leaves shows the transition between the summer and fall seasons.
Brett Foxwell Shows Thousands of Hypnotizing Falling Leaves in Stop Motion Short
Brett Foxwell, a Bay Area animator, is captivated by the natural world's massive palette of colors and textures. His 2017 short film 'WoodSwimmer' focused on the distinct grain of cross-cut trees. His most recent piece focuses on organic diversity by showcasing thousands of falling leaves in a stop-motion short as they transition from summer to fall hues. Your eyes will be so fascinated by this natural art that you won't want to stop looking at the beauty of these unique leaves.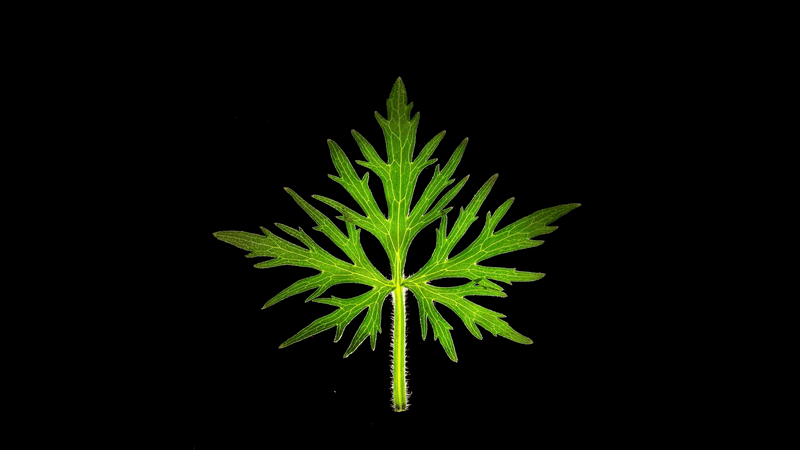 Stop and Stare at This Marvelous Stop Motion Short
Short, fast flashes of greenery dance on the dark backdrop, illuminating the unique bend of a stem, variations in veins, and the way verdant colors flow off each specimen in unpredictable ways.
While gathering leaves, Brett Foxwell envisaged that the leaf shape of every single plant variety he could locate would fit somewhere into a continuous animated series of leaves provided that sequence was expansive enough. If he didn't have the correct shape, it only meant he needed to collect more leaves to have a complete and fully enchanting stop-motion short to show the world.
Brett Foxwell Names His Project 'The Book of Leaves'
This is the entire leaf sequence used in the short film LeafPresser. While gathering leaves, Brett had the idea that every leaf form he could discover would fit somewhere in a continuous animated series of leaves provided the sequence was long enough. He detailedly explains how long the process was and how meticulous he had to be at the moment of taking the pictures to be able to complete such a perfect stop motion short.
For this specific project named 'The Book of Leaves', Brett Foxwell collected over 12,000 leaves for the whole project known as 'Leafpresser', but for this sequence alone, it had 2400 leaves in it. The talented animator is still counting the number of different species and shares how he's still collecting more leaves to keep expanding this catalog. The leaves used in this stop-motion short by Brett were carefully collected over months in forests, parks, and sidewalks.
About Brett Foxwell and His Love for Leaves
Brett Foxwell's animations include stop motion, mechanical dinosaurs, and wood universes.
Brett Foxwell, an engineer, designer, builder, and animator working in the Bay Area, creates films, worlds, and creatures that exhibit a high level of design, precision, craft, and obsession.
Compiling a complete short such as this one takes a lot of time, effort, and passion for what you do so kudos to Brett for letting all of his public enjoy such a whimsical collection of leaves put together to ultimately portray a fascinating outcome.
Find this and many other works on Brett Foxwell's Vimeo account. Photos and video: bfophoto.