The Virtual Tulip Festival is hosted by Sarah Campbell and Jordan Marx from Intrigue Designs. Their inspiration came through a bunch of yellow tulips. It lightened the room completely and so they decided they wanted to make a lot of people this joyful. They gathered a team around them with people that give them energy and waves of laughter. A dream team to make their Virtual Tulip Festival a reality. The Dream Team
Bron
,
Sue
,
Ana & Anaïs
,
Michelle
, and
Beth
made incredible designs. In this article, Bron's arrangement is highlighted. This event is made possible through the support of the U.S. tulip growers, their European bulb suppliers, and funding from the European Union.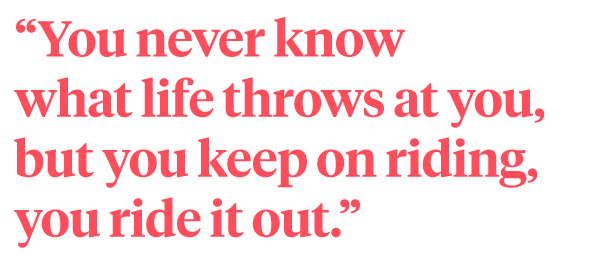 Bron Hansboro
Bron is a floral industry leader, sharing his passion for flowers through designing, speaking, and presenting across the United States! The moment Bron steps foot in a room, everyone is sure to notice. His warm energy and inspirational mindset create a space for this floral art to flourish. Bron lets the blooms whisper, and he listens. When there is a challenge ahead, he always rises to the occasion, with a smile on his face. Bron lives by the simple principle, "be your best self," and he always encourages others to join him along his journey. He strives to uplift and surrounds others with friendship and, of course, flowers! IG: @theflowerguybron WEB: theflowerguybron.com
Bron's Story of His Design
His whole flower journey starts at college. One day he receives one bunch of tulips, designed by his boyfriend back then. And the time he took to create this for Bron, made Bron fell in love with flowers. And that's where his journey as flower guy Bron started. For this design, Amsterdam was his inspiration. The place where tulips are so popular, and biking to. He creates a timeline, and the bike is the ride.
Bron:
You never know what life throws at you, but you keep on riding, you ride it out.
On top he uses bright yellow, to show the light, the joy. He comes down in a spiral, representing the more easy and more difficult periods taking turns in his life, in his relationship. Nothing is perfect, but that's ok. The colors also evolve to more orange. His favorite color. And it shows that even in the darkest times of his life, after rain comes sunshine.
Sarah Campbell:
I'm called the queen of colors, and you know what? I approve!
Bron is happy to be part of this Virtual Tulip Festival: it's all about making people smile.