Anniversaries hold a special place in the hearts of couples, providing an opportunity to look back on the time they've spent together and deepen their connection. One of the most exciting aspects of celebrating these milestones is the exchange of meaningful gifts that symbolize their love and commitment.
In the spirit of love and celebration, THE WED magazine has carefully compiled an extensive list of anniversary year themes, ranging from the Traditional to the Modern. These suggestions serve as a thoughtful guide to assist couples in commemorating each stage of their journey together.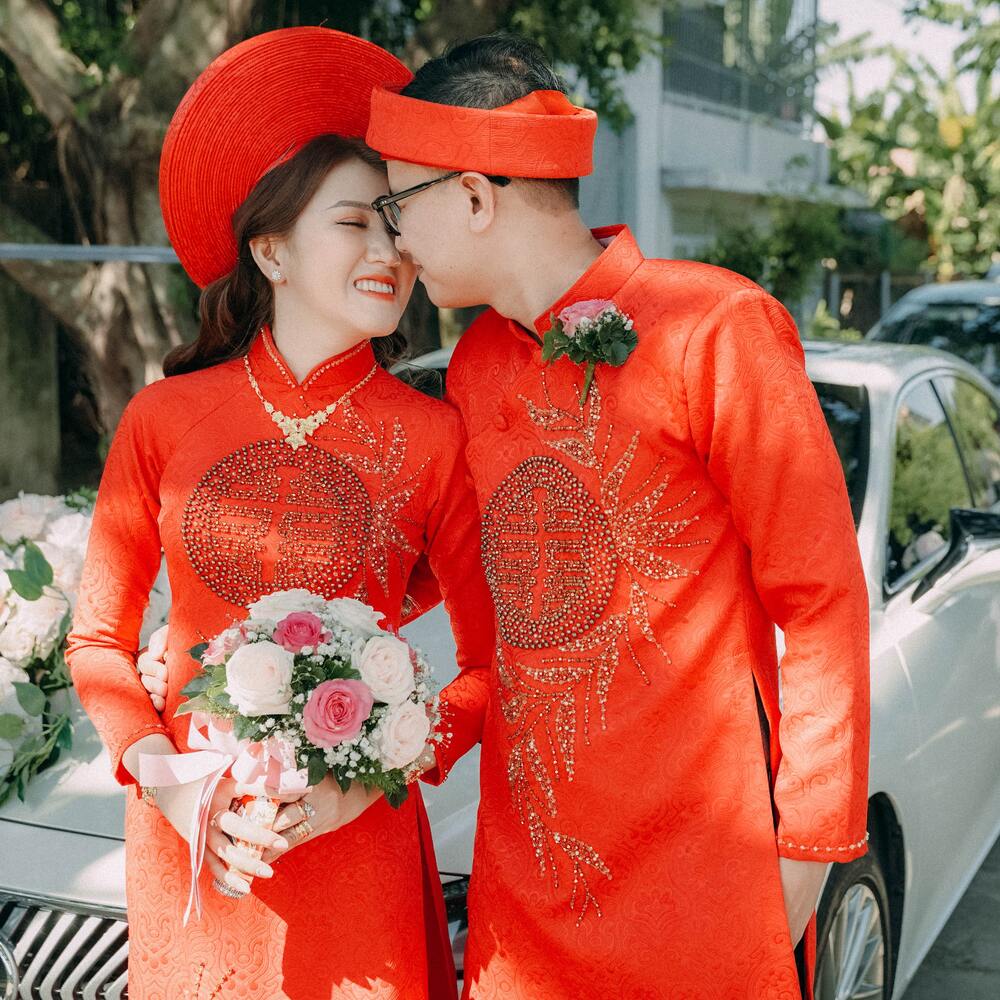 THE WED stands as a contemporary wedding publication and a trusted resource for those aspiring to craft their dream wedding. By seamlessly integrating elements of fashion, beauty, travel, and modern photography, THE WED ensures that your special day aligns perfectly with your unique vision.
Within the pages of THE WED's website, you'll discover a treasure trove of resources, including a comprehensive catalog featuring top-tier wedding professionals and venues, a magazine brimming with interviews featuring real brides, practical beauty insights, and expert advice from event planning professionals.
Now, let's delve into the world of Anniversary Gift Ideas by Year, each option encapsulating its own symbolism and significance.
1st Anniversary Gift Themes
Traditional Gift — Paper; Modern Gift — Clocks; Metal — Gold; Flower — Rose
As you celebrate your first year of marriage, the symbolic gift themes reflect the tender beginnings of your relationship. Paper, the traditional gift, symbolizes the delicate nature of early marriage, akin to a blank page ready to be filled with cherished memories. Consider gifting a stylish coffee table book or an elegant daily planner.
Clocks or watches, representing the modern gift, serve as reminders of the precious passage of time and the trials you've conquered together. Gold, both in color and as a metal, signifies the value and enduring nature of your bond. When it comes to flowers, the carnation is the first-anniversary choice, symbolizing the budding love of your journey.
5th Anniversary Gift Themes
Traditional Gift — Wood; Modern Gift — Silverware; Gemstone — Sapphire; Flower — Floral Centerpiece
Reaching the five-year mark signifies that your bond has grown as deep as the roots of a sturdy tree. The traditional gift of wood mirrors this growth, symbolizing the strength and resilience of your ever-evolving relationship. Think of gifts like a wooden chess set or a handcrafted photo frame. Modern couples may be drawn to silverware, reminiscent of the shared meals and treasured moments spent together—consider a sleek silver cutlery set or a keepsake serving tray.
Incorporating colors such as blue, pink, or turquoise into this milestone represents the trust and devotion you've nurtured. Envision these hues in elegant throw pillows or attire for a romantic date night. A sapphire pendant or ring captures the essence of your enduring love, while a bouquet of daisies—a symbol of purity and loyalty—serves as a delicate reminder of your innocence and steadfastness.
10th Anniversary Gift Themes
Traditional Gift — Aluminum or Tin; Modern Gift — Diamond Jewelry; Gemstone — Diamond; Flower — Red Rose Bouquet
As you approach your 10th anniversary, contemplate gifts like aluminum or tin, traditional choices that reflect the strength and durability of your bond. Consider a handcrafted tin picture frame or an Apple Watch with an aluminum case. For those with a preference for contemporary gifts, diamond jewelry beautifully celebrates the brilliance and radiance of your relationship. Think of a delicate diamond pendant or a timeless ring.
The colors associated with this milestone, silver and blue, symbolize the depth and unwavering strength of your journey together, as evidenced in elegant silver tableware or decorative items with blue themes. Opt for diamonds, the chosen gemstones for this anniversary, to epitomize eternal love and commitment—a perfect complement to any piece of jewelry. Lastly, the gift of daffodils, the symbolic flowers for the 10th anniversary, signifies the bright and joyous path you've walked together.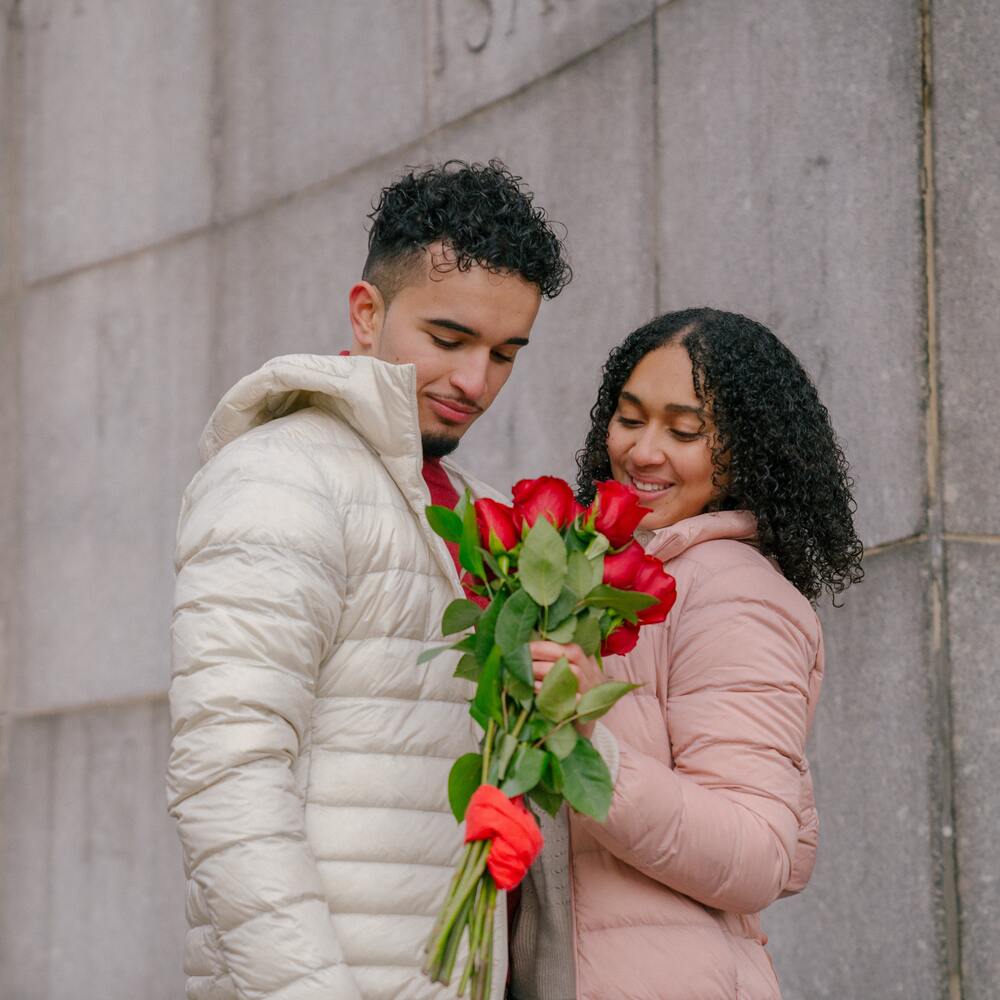 20th Anniversary Gift Themes
Traditional Gift — China; Modern Gift — Platinum; Gemstone — Emerald; Flower — Orchids Bouquet
Traditionally, china or porcelain, represented by a delicate tea set or an ornate vase, embodies the fragile beauty of your shared journey. In modern times, platinum, found in elegant jewelry or cufflinks, symbolizes robust strength and unwavering endurance. The luminous emerald, which can be beautifully captured in a pendant or ring, resonates with the themes of growth, renewal, and boundless love. Lastly, asters, whether presented as a lavish bouquet or a potted plant, whisper tales of timeless romance and elegance.
25th Anniversary Gift Themes
Traditional Gift — Sterling Silver; Modern Gift — Sterling Silver; Metal — Silver; Flower — Orchids Bouquet
Reaching a quarter-century of love is a remarkable achievement, celebrated with the precious metal, silver. Serving as both the traditional and modern gifts for this anniversary, sterling silver embodies the purity and resilience of your bond. Consider gifting a silver necklace, bracelet, or a photo frame to hold cherished memories. Moreover, silver, as a color and metal, stands for purity and strength, adding even more significance to this choice. To infuse a touch of nature into your celebration, think about incorporating irises.
30th Anniversary Gift Themes
Traditional Gift — Pearl; Modern Gift — Diamond; Gemstone — Pearl; Flower — Elegance Roses
Thirty years signify a relationship characterized by depth and beauty. Pearls, representing both the traditional and modern gifts for this milestone, elegantly symbolize the hidden treasures of your enduring love. Imagine presenting a delicate pearl necklace or a pair of timeless pearl cufflinks. The diamond, serving as the gemstone for this anniversary, mirrors the unwavering strength and luminous brilliance of your bond. Consider a diamond pendant or a classic watch adorned with diamond accents.
Embrace the color green as the representative hue for this anniversary, signifying a continued journey of growth and renewal. Think about gifting a romantic getaway to a lush, green destination or a rejuvenating spa day amidst verdant settings. Lastly, lilies, chosen as the flowers for this special anniversary, poetically represent the transition into an exciting new phase. Perhaps a bouquet of fresh white lilies or a beautiful lily-inspired artwork would be perfect.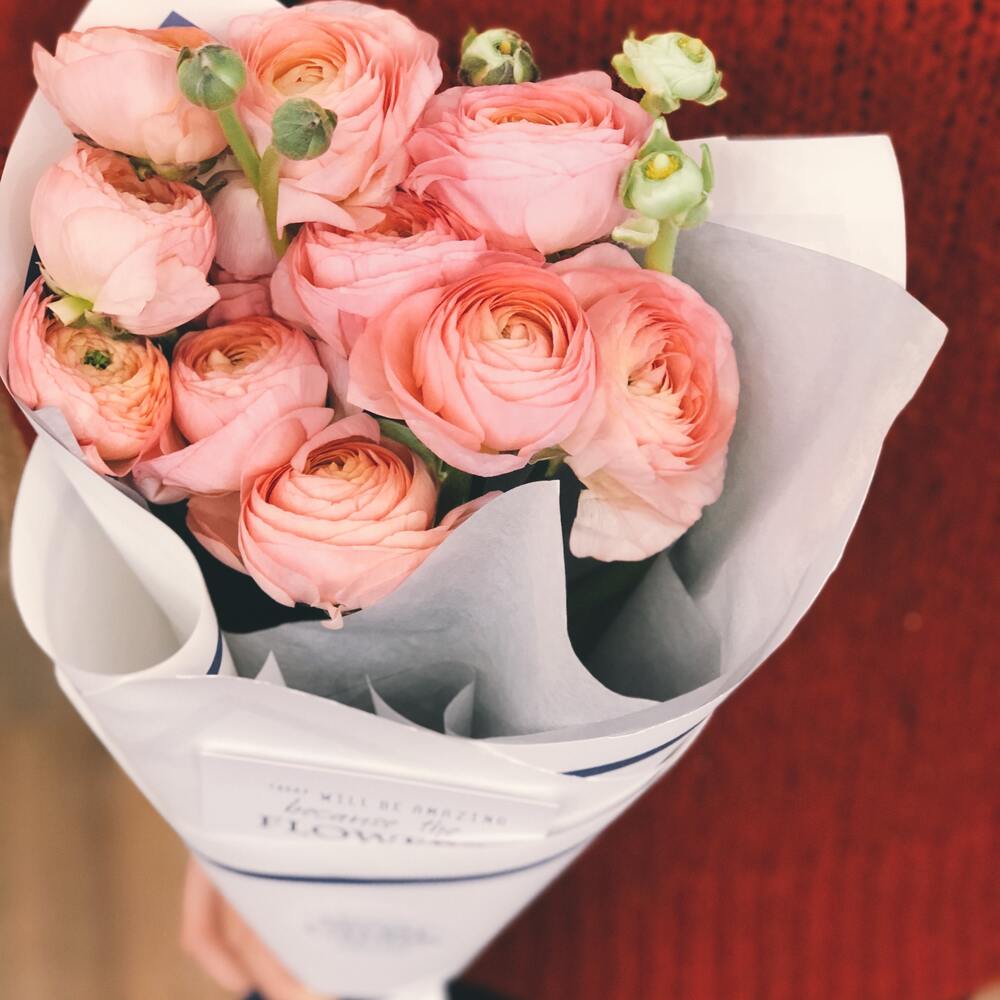 40th Anniversary Gift Themes
Traditional Gift — Ruby; Modern Gift — Ruby; Gemstone — Ruby; Flower — Mixed Asiatic Lilies Bunch
The ruby, serving as both a traditional and modern gift for this milestone, beautifully symbolizes the fiery intensity and unwavering commitment of your bond. Reflecting this fervor, the color red stands as a symbol of deep love and desire. To complement this theme, gladioli—representing the flowers associated with the 40th anniversary—signify not only strength of character but also a continued infatuation.
50th Anniversary Gift Themes
Traditional Gift — Gold; Modern Gift — Gold; Metal — Gold; Flower — Exotic Flowers Bouquet

This radiant metal, serving as both a traditional and contemporary gift choice, encapsulates the rarity and preciousness of a bond that has withstood the test of time. Just as gold can be molded into exquisite shapes, the journey of fifty years has shaped a relationship that is as unique as it is beautiful. When considering gifts befitting such a brilliant occasion, think of exquisite gold jewelry that mirrors the enduring sparkle in your partner's eyes. For a more experiential touch, why not consider a romantic getaway to a destination known for its golden sunsets, such as Santorini?
Each anniversary represents a unique stage in your journey together, and these traditional and modern gift ideas serve as a heartfelt way to celebrate your enduring love. Whether you choose to embrace tradition or incorporate a modern twist, these gifts will undoubtedly convey your love and appreciation for your partner as you continue to create beautiful memories together.