We can certainly agree that technology has gotten to a new and futuristic point in life, and this living plant controlling a machete by a robotic arm by David Bowen is literally unreal. What does this "Plant Machete" do and how does it work? Let's dive into the future of tech and plants together.
A Living Plant Called "Plant Machete" Has Been Created by David Bowen
In David Bowen's latest technological installation, a living plant controlled by a robotic arm has caused a lot of curiosity among tech and plant fans. How does it work? Why was it created? "Plant Machete" is a living plant that can maneuver a machete through the bionic arm of an industrial robot. The installation uses a control system that monitors electrical noises made by the philodendron in living conditions.
A Peculiar Technological Living Object Causing Interest
David Bowen, the creator, used a device that can interpret electrical impulses coming from the robot plant machete. This system reads various resistance signals across the plant's leaves using an open-source microcontroller that is attached to it.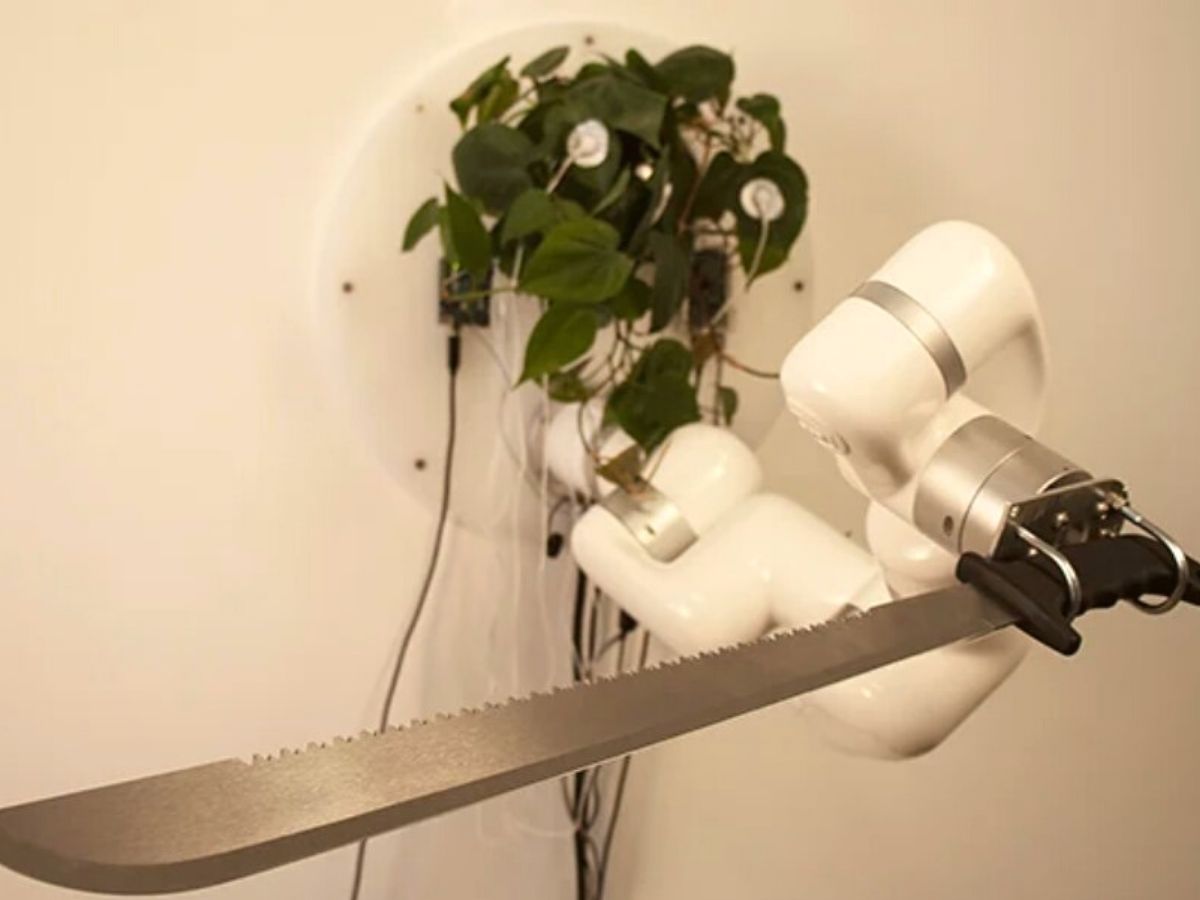 Electric impulses from the leaves are collected by embedded patch sensors, which send them to a machine with a number of joints that control how the machete swings, jabs, cuts, and interacts with its environment.
The Plant Is the Official Robot's Brain
David Bowen essentially wanted the living plant to serve as the robot's brain. To give the machete room to roam around, the designer fastened the industrial robot to a wall while it was holding the wired plant. As mentioned earlier, the inputs from the plant control the movements the machete makes, while the movements of the joints on the industrial robot carrying the machete are then directly traced from these signals in real time.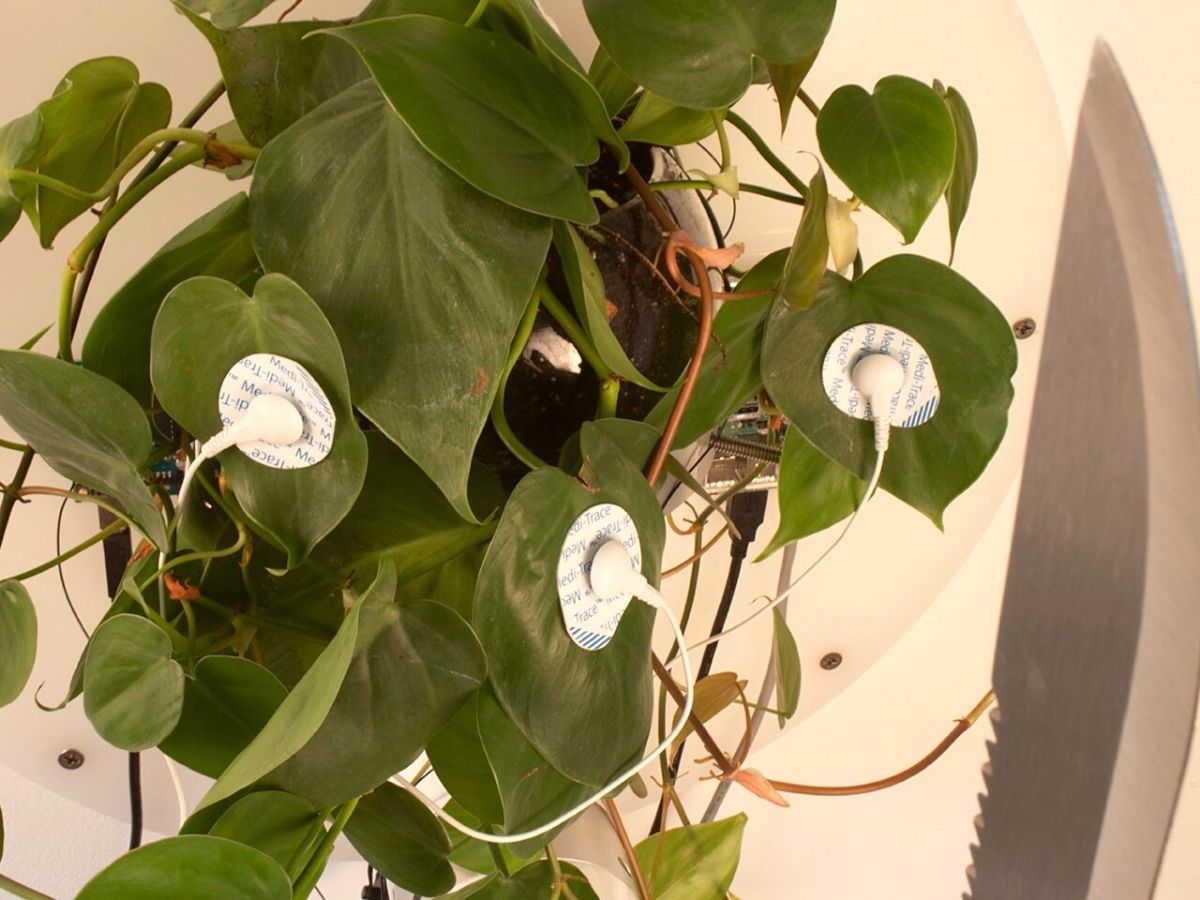 Intersection Between the Natural and Mechanical
David specializes in creating distinctive linkages in his sculptures and installations by fusing natural and mechanical systems. He designs systems and scenarios that are set in motion to interact with the real, virtual, and natural worlds using robotics, customized software, sensors, telepresence, and data. Every object he creates acts as both creators and observers, offering mechanical viewpoints on living things and dynamic settings.

Read More About the Creator
David Bowen is a studio artist and educator whose work has been featured in exhibitions at ZKM Karlsruhe, Fundación Telefónica Madrid, Eyebeam New York, Ars Electronica Linz, BOZAR Brussels, Science Gallery Dublin, Itau Cultural, among many other places around the world. He is currently an Associate Professor of Sculpture and Physical Computing at the University of Minnesota.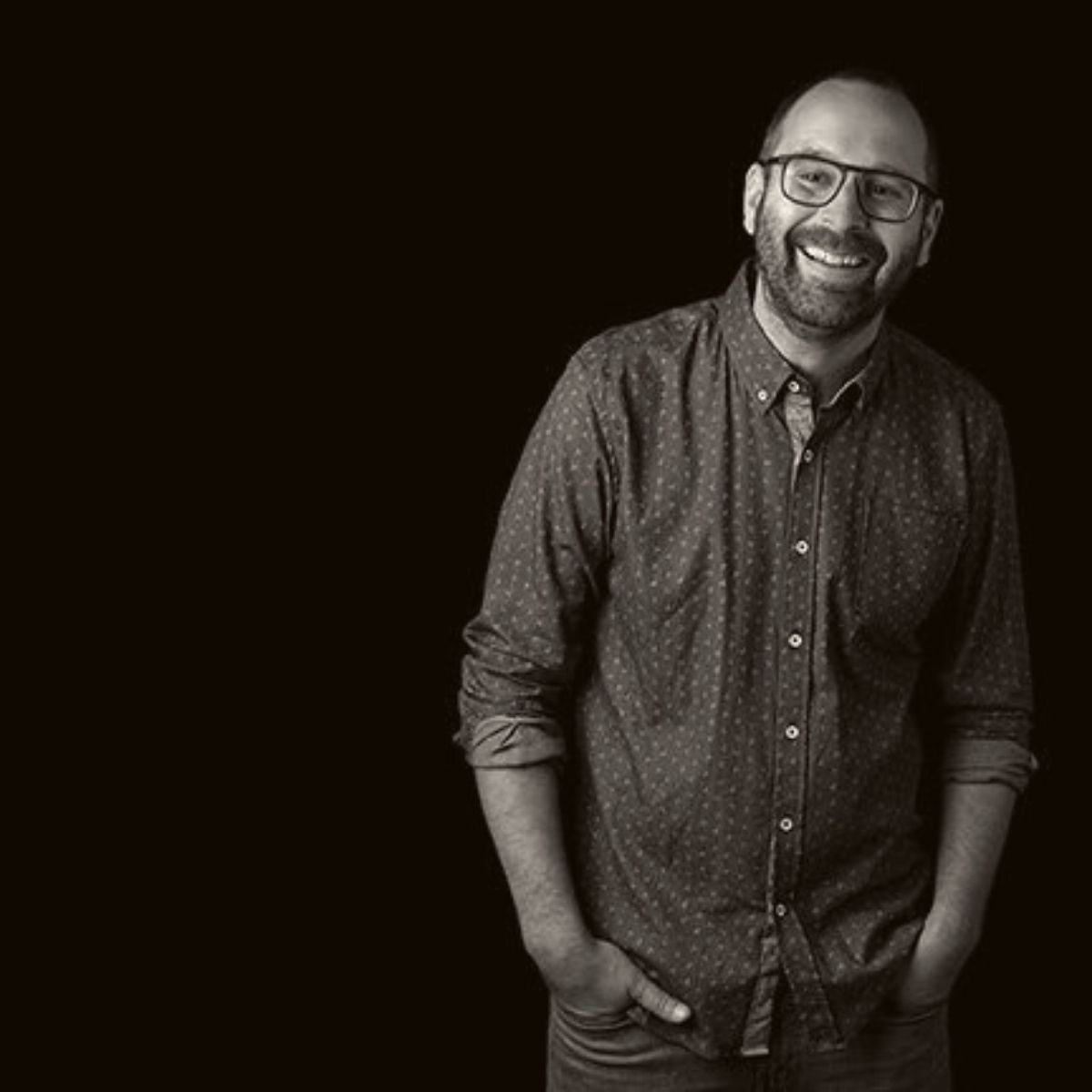 To know more about David Bowen and get immersed in his genius projects, make sure to check out his website.
Photos: David Bowen