If you're a cactus lover at heart, the following information and images will definitely be love at first sight for you. Of course, plants and flowers are gorgeously beautiful themselves, but there's nothing more beautiful than experiencing the Echinopsis cactus bursting into firework-like blooming flowers. Here's everything you should know about this cacti variety and how their flowers create an explosion of visually appealing images.
Everything You Should Know About Echinopsis, the Firework-Like Blooming Cactus
You may be wondering, what is an Echinopsis cactus and where did it originate?
The amazing Echinopsis cactus masterpiece plant has its origin in South America. Besides Echinopsis, this plant is also known as the hedgehog cactus, Easter lily cactus, or sea urchin cactus. It might appear a little obvious, but saying it again will do no harm.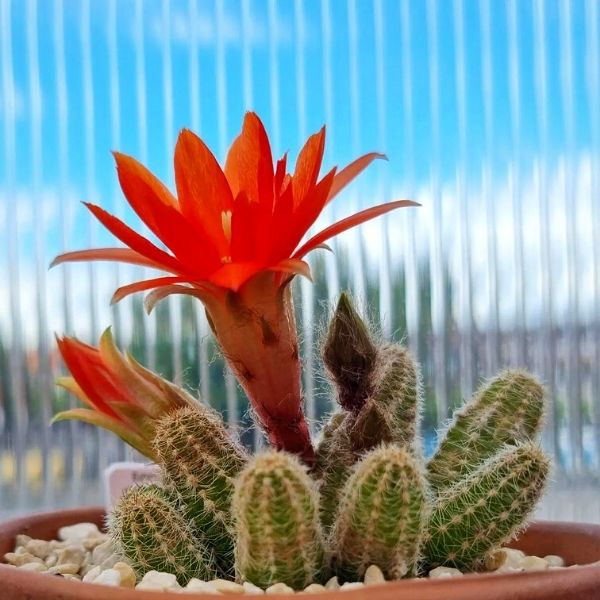 Its spiky, and prickly appearance is what gives it several nicknames. Although it is densely covered with spines, you won't believe the marvelous flowers that can burst like fireworks when they bloom.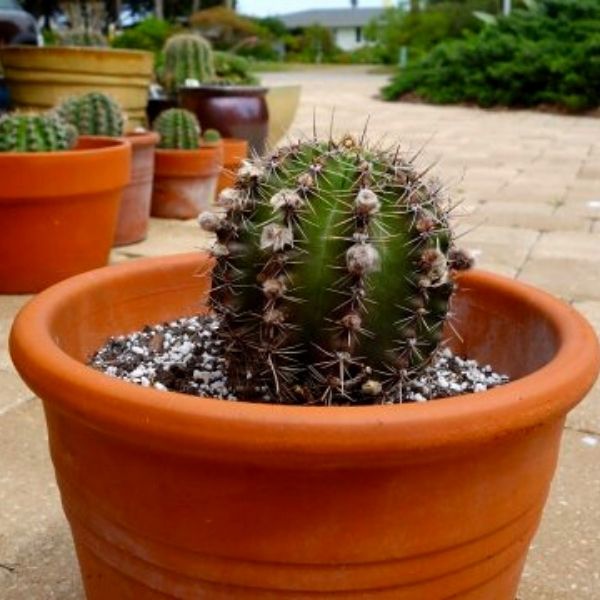 Echinopsis Cactus Important Characteristics
The Echinopsis represents a genus that is one of the biggest with 128 species. The genus is home to different sizes of plants, including large and small-sized. This type of plant features unbelievable, eye-catching love and treats for your eyes. You'll understand why if you keep scrolling.
4 Reasons Why Echinopsis Cactus is an Amazing Blooming Flower
1. The flowers' stunning, yet vibrantly rich colors make these plants, and their blooming process one of the most amazing in the world. They often combine two or more hues that work in perfect harmony to create perfection in a flower.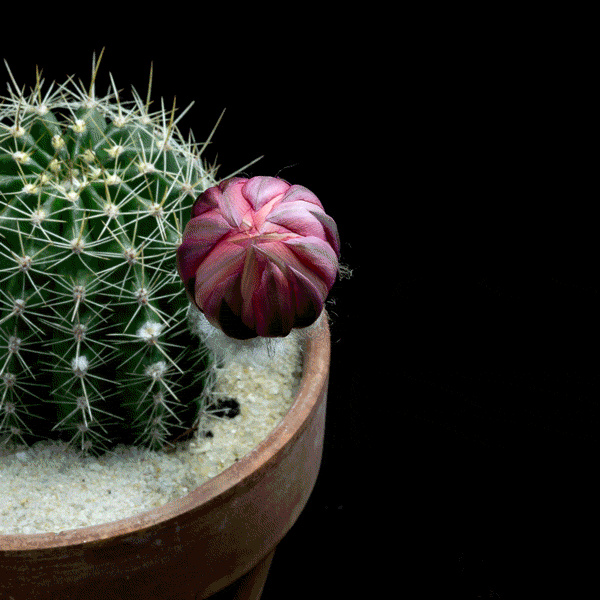 2. As said by plant lovers, the flowers are BIG, ranging from about 5″-6″ in diameter. Can you imagine the unforgettable experience of seeing these stupendous blooms bursting open like fireworks?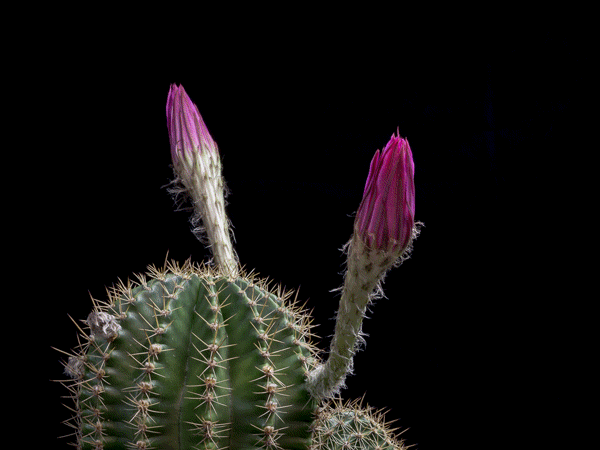 3. They frequently appear in flushes of multiple flowers opening at the same time.
4. Most types of cacti produce just one flush of flowers each year, but this is not the case for Echinopsis. The magic of this plant relies on the fact it can produce flush after flush of flowers for as long as the daytime temperatures remain above 70F/21C.
How Do They Burst Into Firework-Like Flowers?
The trick is actually seeing the whole process. This type of plant only blooms late at night, and even then only for a few hours. This is your sign to set that alarm and check on your Echinopsis during that midnight sleep. Be patient, and you'll be able to see the peak moment of beauty, lasting for about an hour, where the Echinopsis cactus bursts into firework-like blooming flowers. The cacti bloom only late at night, and even then only for a few hours.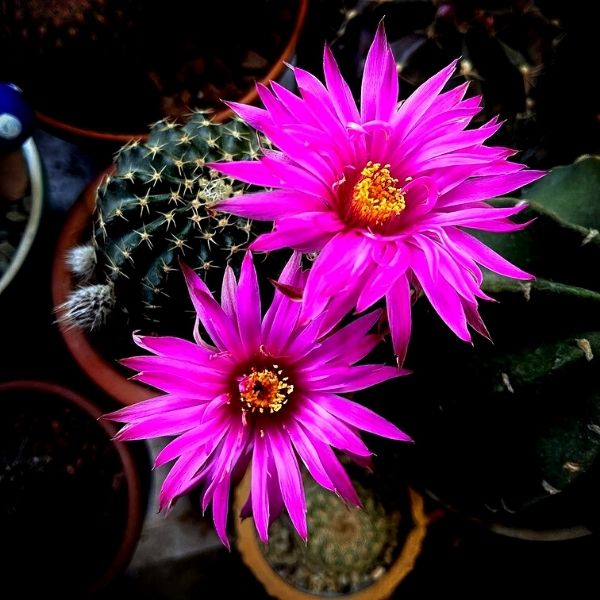 The Echinopsis enthusiast Greg Krehel has an astonishing talent for catching these blooming succulents in the precise act. Whenever Greg notices one of his cacti is about to bloom, he makes sure to film it overnight with a special HD time-lapse setup. You can now enjoy the magical videos where he features various Echinopsis cacti blooming like fireworks.