Flowers, with their ephemeral beauty and intoxicating fragrance, have a universal language that transcends cultures and speaks directly to the heart. For Mauricio Lopez, this language has become a lifelong passion and career.
The 30-year journey of this Floral Purchasing & Product Development Manager is an inspiring story filled with creativity, innovation, challenges, and a commitment to making the world a more beautiful place. And currently, he is looking for a new challenge.
An Unplanned Beginning: Japan's Influence
Mauricio's adventure in the floral industry began quite by chance. While studying for a Magister degree in Global Marketing Management in Japan, he stumbled upon a greenhouse called Green Hanna. What he witnessed there, a series of tests on tinted chrysanthemums, was nothing short of magical
He recalls his amazement vividly: "I was amazed! So, I told myself: 'That's what I want to do.'" This was the inception of his research into dyeing procedures and the start of an incredible journey that brought him back to Colombia and into various aspects of the flower business.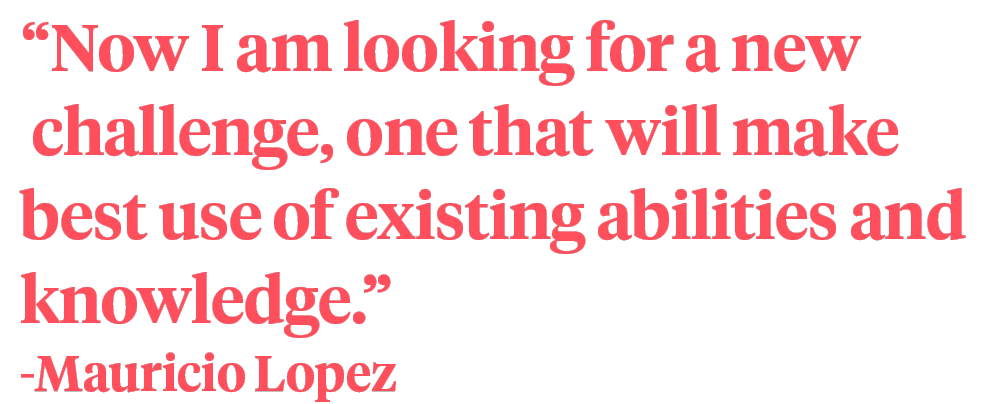 Multi-Faceted Experience: Learning Across Sectors
Mauricio's career in the flower industry is remarkable for its breadth. He has delved into diverse areas such as post-harvest, product development, marketing, logistics, sales, design, and more. Every segment has been an adventure, a learning experience that enriched his understanding of the industry.
His first-hand experience in different sectors has given him a unique perspective. Mauricio knows the floral industry's intricacies, and his extensive background stands testament to his adaptability and profound insight.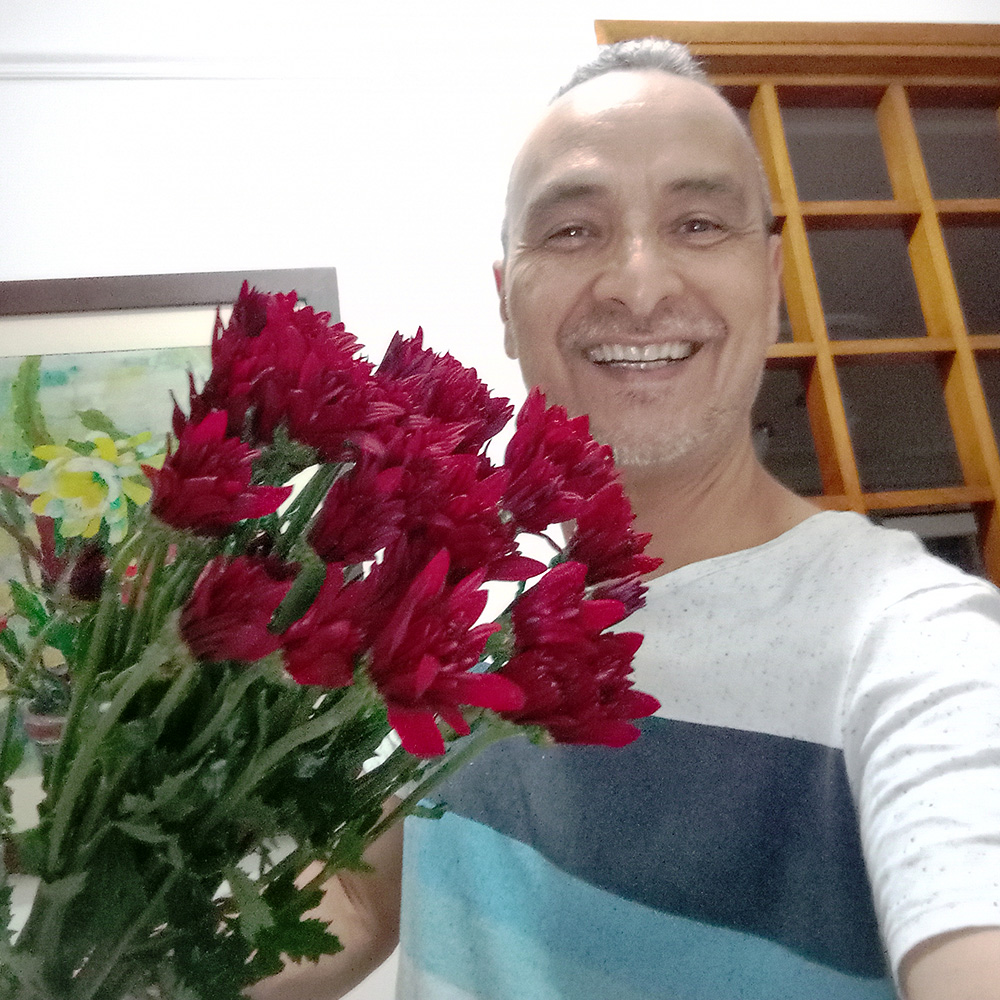 The Reward of Feelings in Bloom
Beyond the aesthetics and the business, Mauricio found that his work in flowers held a deeper meaning. His realization that all the hard work, sacrifice, and responsibilities turned into "FEELINGS IN BLOOM" is a profound statement of his connection to his craft.
Whether helping create one of the most successful companies in the flower industry in the USA or dedicating time to perfecting design, every aspect of Mauricio's career reflects his love and understanding of flowers.
Shaping a Dynamic Industry
Mauricio has seen the floral industry evolve and adapt over the years. From traditional practices to the brave new world of e-commerce and social networks, he has been part of the change. He sees an open industry, hungry for innovation and creativity, where flowers are becoming a preferred gift for expressing feelings.
He optimistically adds, "But I am sure that with new ideas, new products, creativity, and innovation, we can change that!" It's an assertion that shows his deep belief in the future of the industry.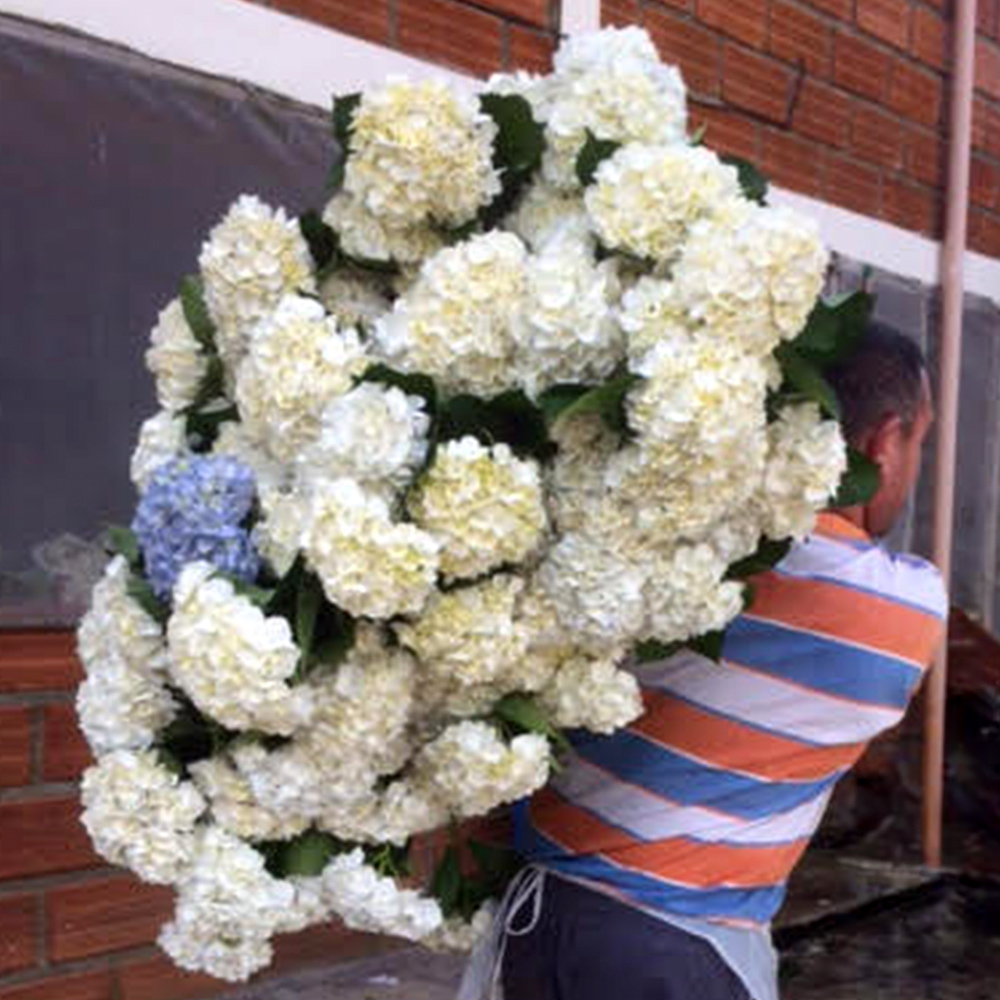 Facing Challenges Head-On
Every career has its challenges, and Mauricio's journey was no different. He faced the colossal task of keeping the supply chain active for a company going through severe economic turmoil. With no funds to pay bills and keep operations running, it was a daunting challenge. But he made it.
His experience, resilience, and determination saw him through the storm and exemplified the strength of his character.
A Vision for the Future: Equality in Beauty
Lopez's vision for the future of the floral industry is both grand and humane. If there were no constraints, he would love to undertake the project of shipping flowers worldwide. He wants everyone, regardless of their social class, to have access to the joy and beauty of flowers. It's a visionary idea that encapsulates his generosity and forward-thinking mindset.
Valuable Advice and Collaboration Opportunities
For those aspiring to join the floral industry, Mauricio offers valuable wisdom. His encouragement to never stop believing and his assurance that dreams come true are not mere platitudes. They are reflections of his own journey.
He also extends an invitation to collaboration. As a result-driven, hardworking, and capable procurement manager, Mauricio promises quality, price, and terms that provide a competitive edge. He brings to the table a proven ability to significantly reduce costs and improve company processes.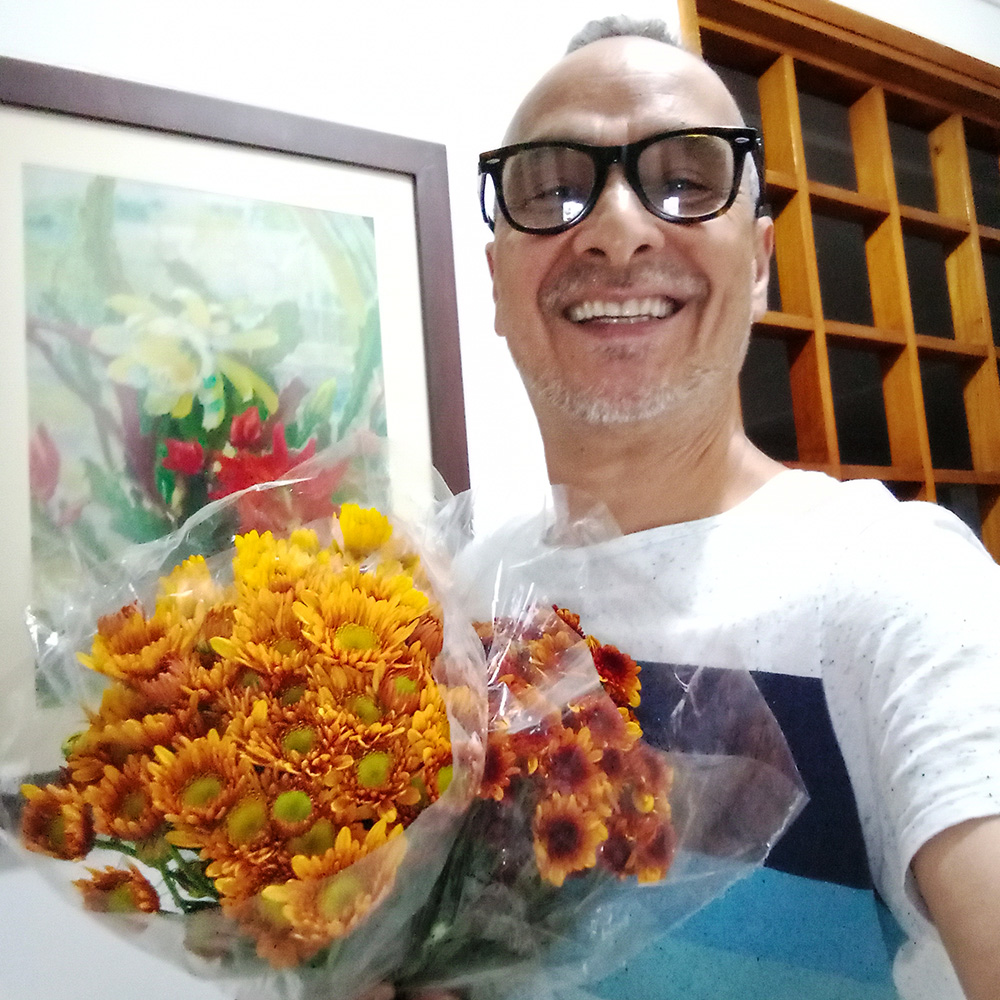 A Legacy of Beauty and Innovation
Mauricio Lopez's 30-year journey in the floral industry is an inspiring blend of passion, creativity, resilience, and innovation. From an unplanned discovery in a Japanese greenhouse to a career that has touched every aspect of the floral business, his story stands as a beautiful symphony of blossoms.
His ability to see beyond the petals, to envision flowers as messengers of feelings, and his desire to make them accessible to all have shaped a career that resonates far beyond business success.
In a world where flowers continue to be a universal expression of emotions, Mauricio's legacy is one of beauty, empathy, and a relentless pursuit of excellence. It's a reminder that the floral industry is not just about commerce; it's about connecting hearts, one blossom at a time.