Gio Swaby, a Bahamian artist, creates vibrant embroidered portraits with an invisible but essential thread that invites viewers to celebrate blackness and womanhood. These are the results of her magnificent work.
Gio Swaby - A Role Model Enhancing Blackness Through Patterned Portraits
The Toronto-based artist shares how her practice and perfection of her patterned portraits concentrate on accessibility and creating interaction with the observer through the language of fabrics and patterns.
Gio (Giovanna) Swaby remarks on the importance of how she didn't get into art or museums or anything until she was 19 explaining how the historical exclusion of blackness in art inspires her to create works that, in a mirror-like manner, reflect individuality and joy.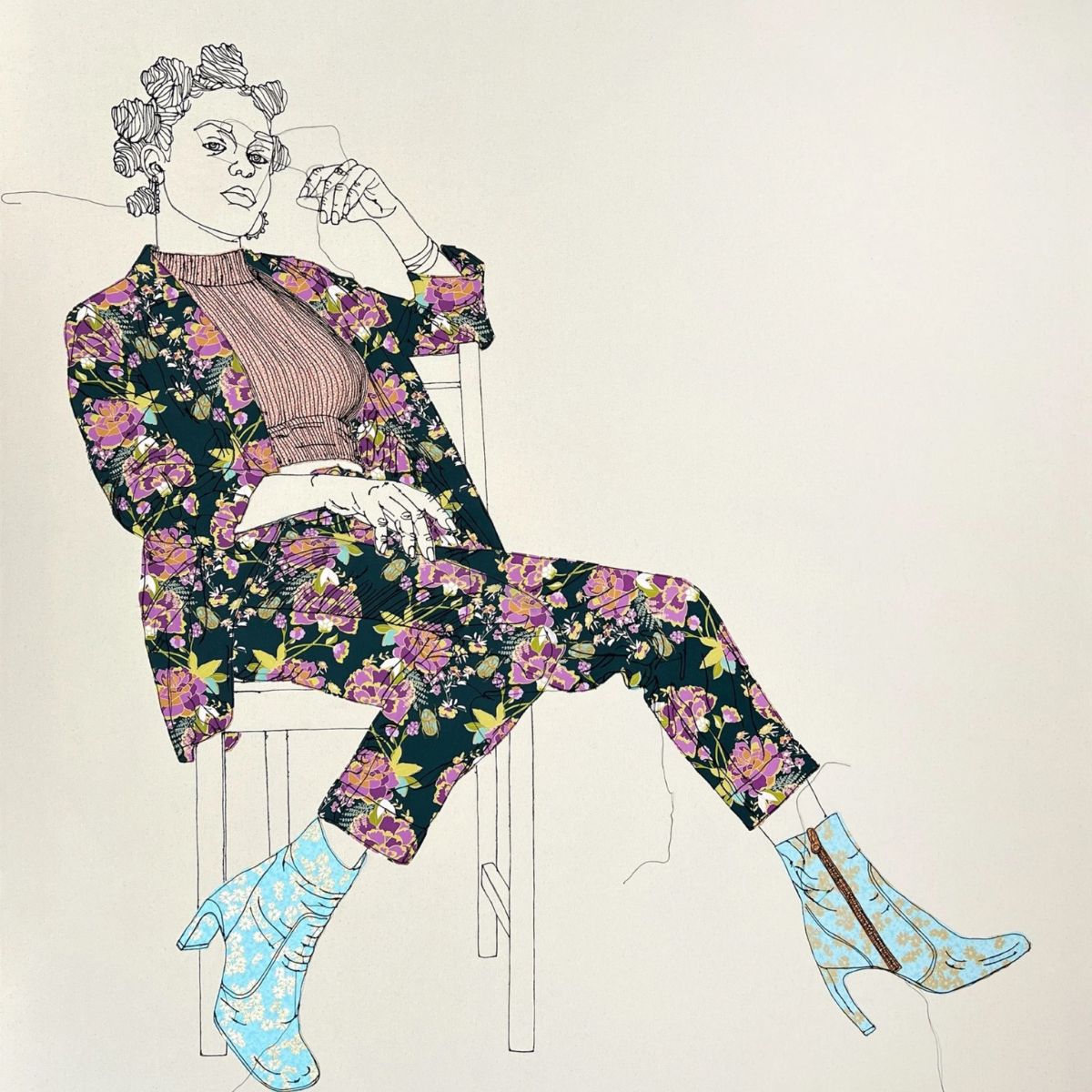 Around ten years ago, Swaby started working with sewing and textiles, and through her use of the material, she acknowledges the meeting point of fine art and traditional craft as seen through the prism of interpersonal relationships.
Portraits That Represent Family Roots
Swaby's method involves spending down with her subjects before starting each piece, sharing in connection and conversation. Most of the women in the photos are from her close-knit family and friends. Though she claims to already have a general idea of who they are, she states how she learns more about them, and they learn more about her.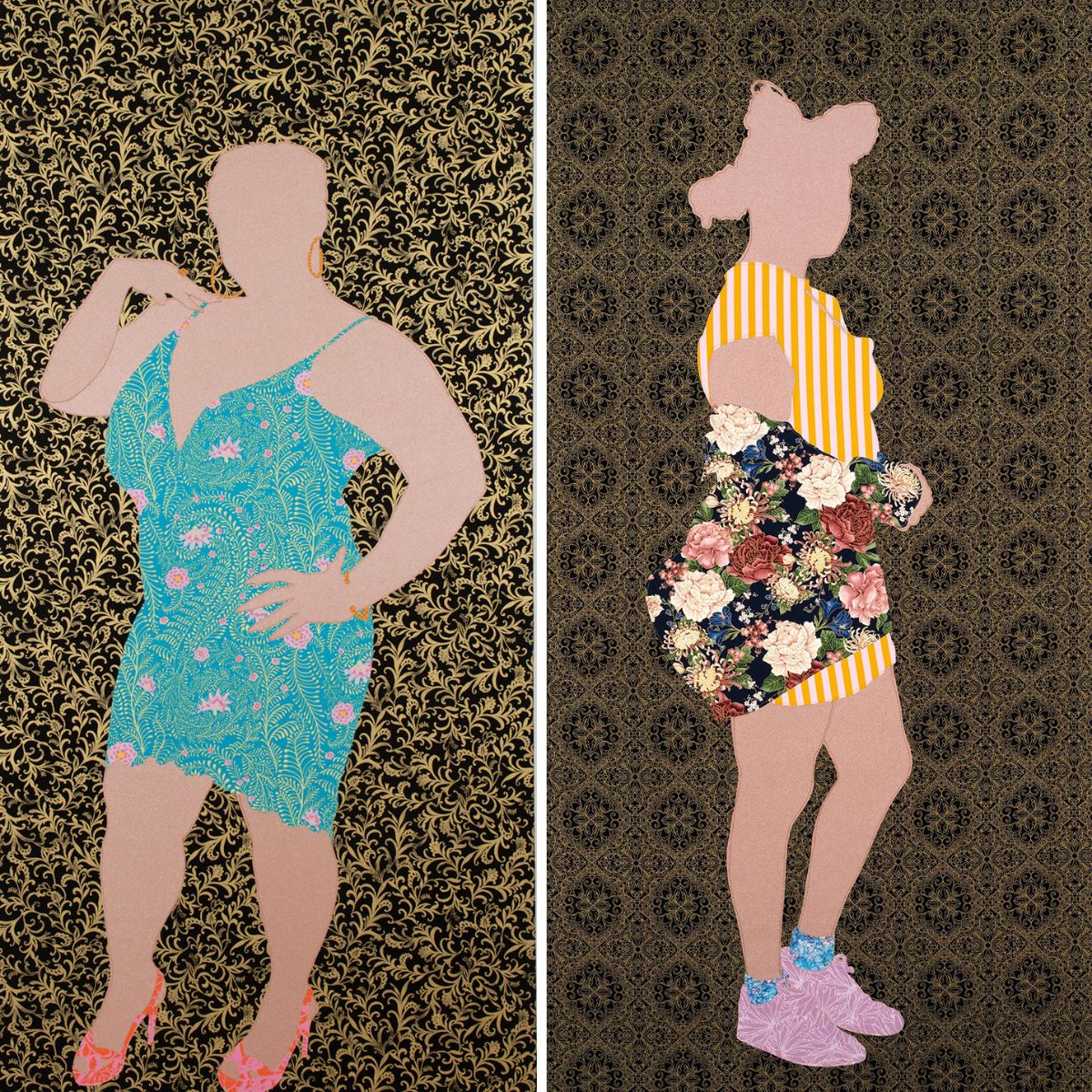 The artist chooses the textiles depending on the stories and personalities of the subjects of the discussions, emphasizing vibrant colors and striking patterns. She thinks about memories and family histories when creating self-portraits.
Portrait Collections
Gio Swaby uses stitching straight onto canvas as a drawing technique in her larger portraits to outline the features of faces, hands, and hair. Loose threads dangle from the surfaces, signifying the embroidery's reverse—typically hidden—side and the wearers' ongoing sense of self.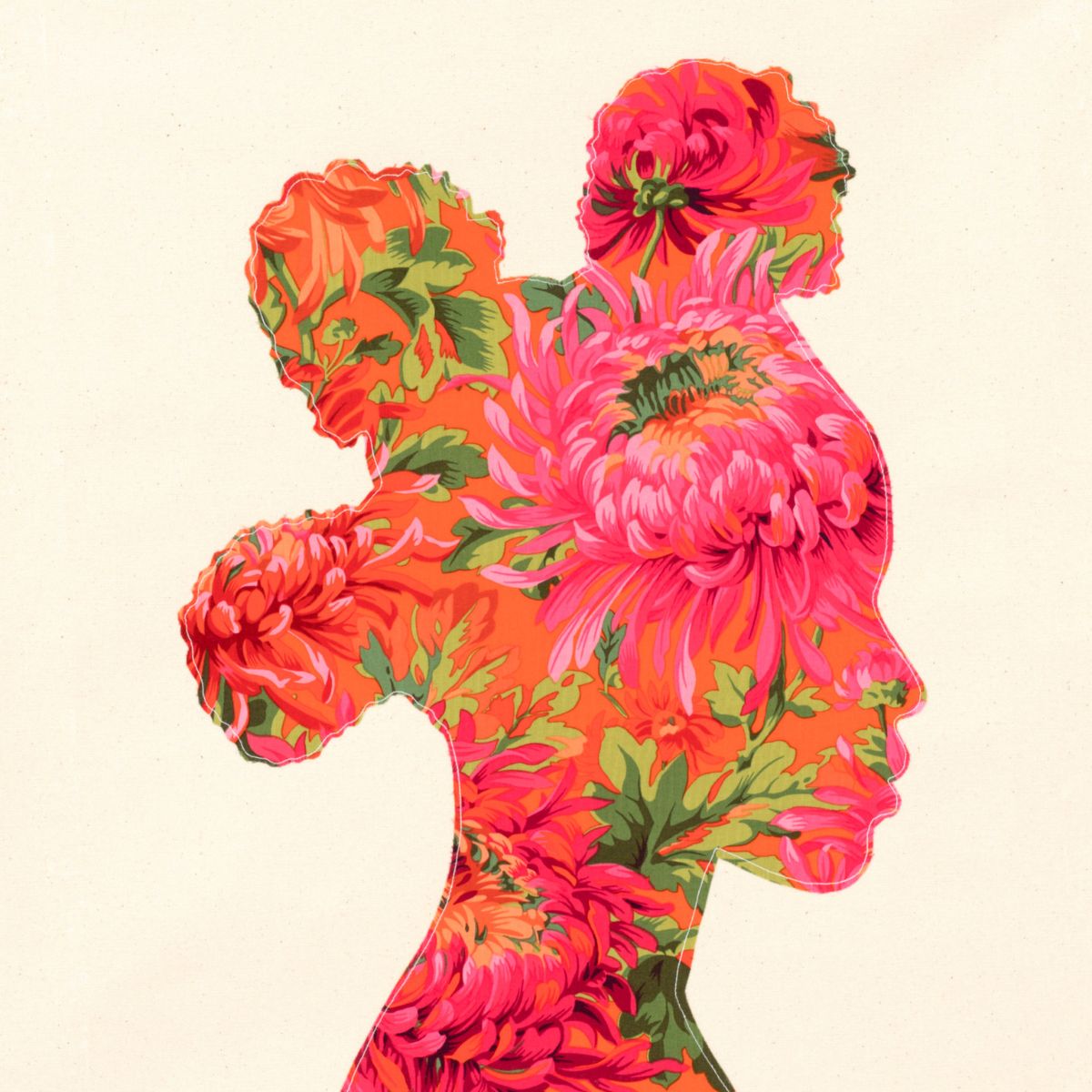 Her concurrent, ongoing series' titles allude to dualities and links. 'Love Letter' makes reference to a message conveyed from one person to another or perhaps even to oneself, while 'New Growth' celebrates black hair while also making a flourishing person the subject. 'Another Side To Me' acknowledges the countless, overlapping parts of every identity.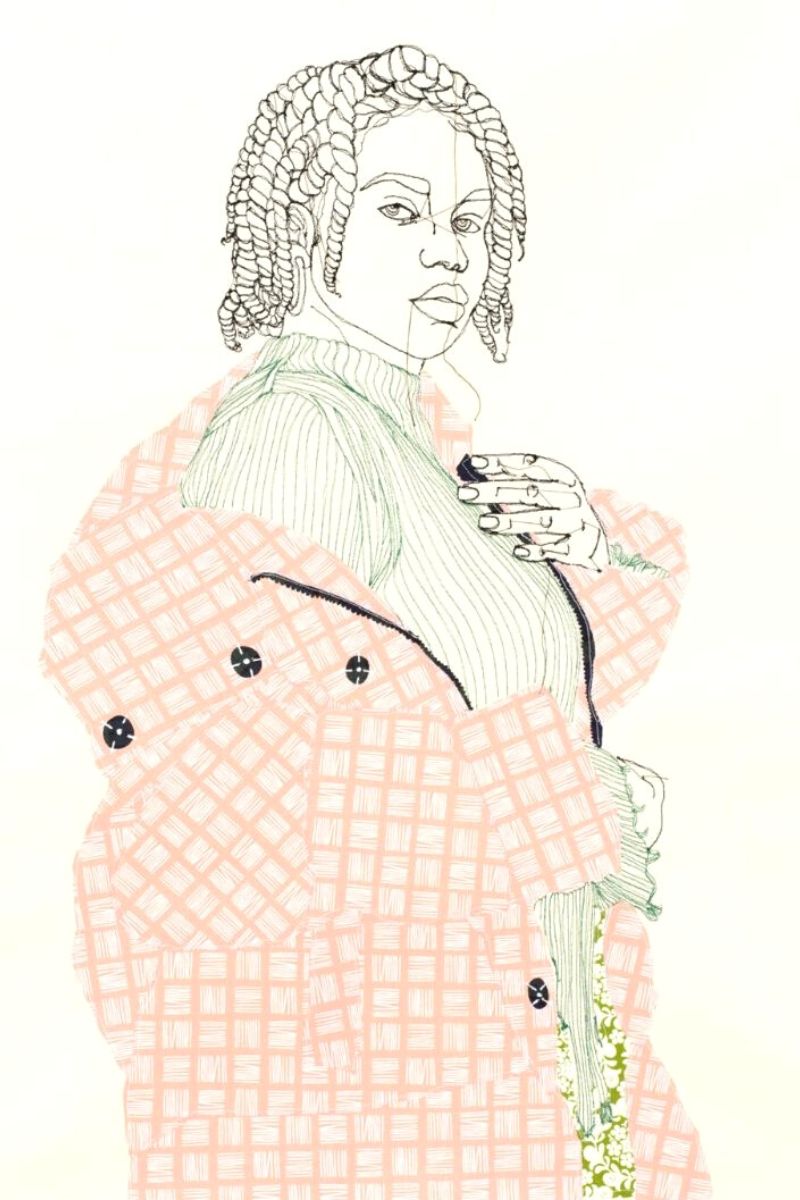 Exploration of Blackness and Womanhood Through Textile-Based Portraiture
Through textile-based portraiture, Gio Swaby explores 'blackness and womanhood' as the main focus of her research. The inspirational figure has looked at restorative forms of resistance and developed a framework for their use while using the lens of black feminist theory. Her pieces explore portraits as a tool of resistance and are driven by the need to accurately, nuanced, and multifaceted represent black women.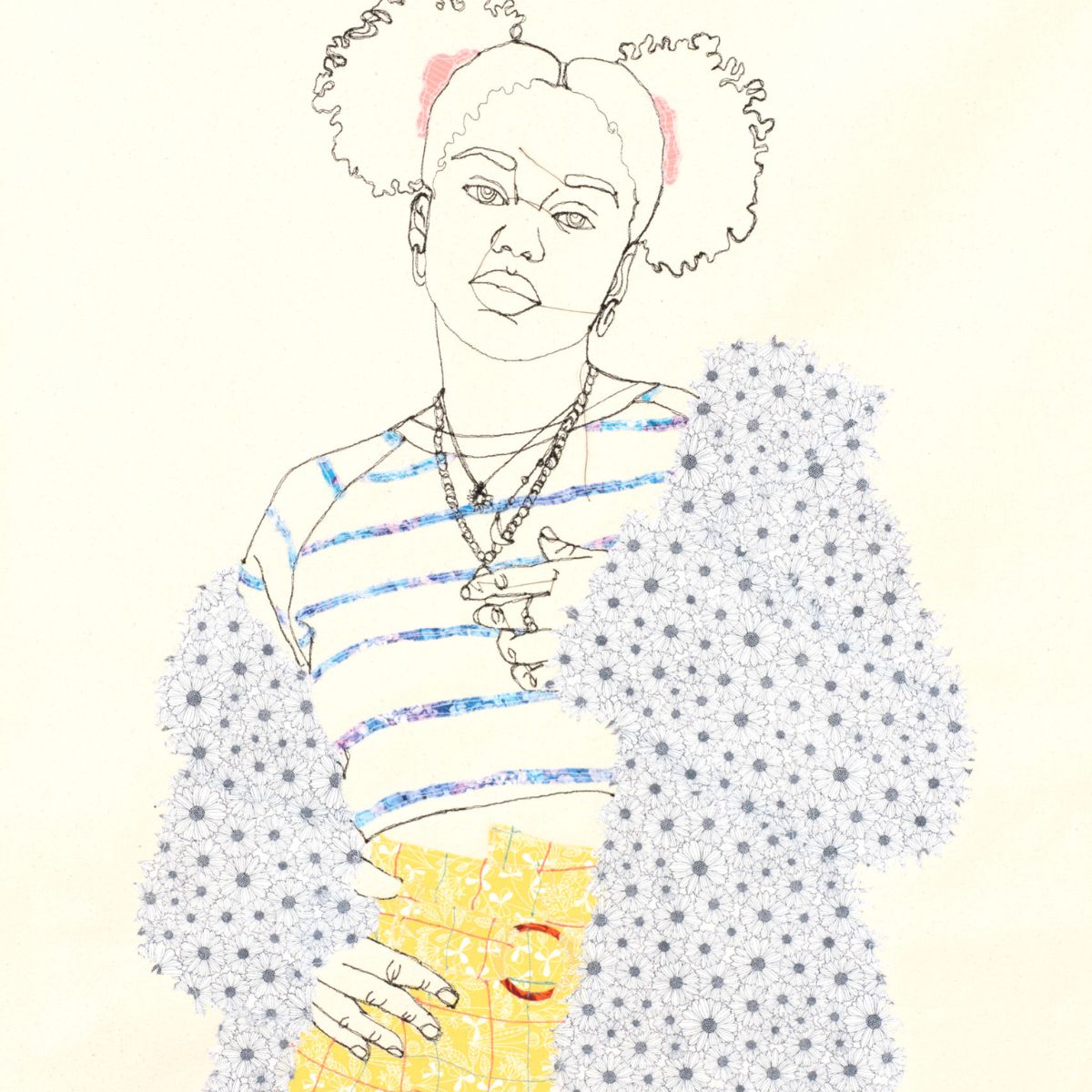 In much of her research, Gio Swaby explores how black women might manage their vulnerability while retaining their agency and authority. This study is fundamentally based on love and is a manifestation of love.
Get Inspired by Gio Swaby
A multidisciplinary visual artist from the Bahamas, Gio Swaby is now represented by Claire Oliver Gallery. Her textile portraits that explore and celebrate Blackness are well renowned.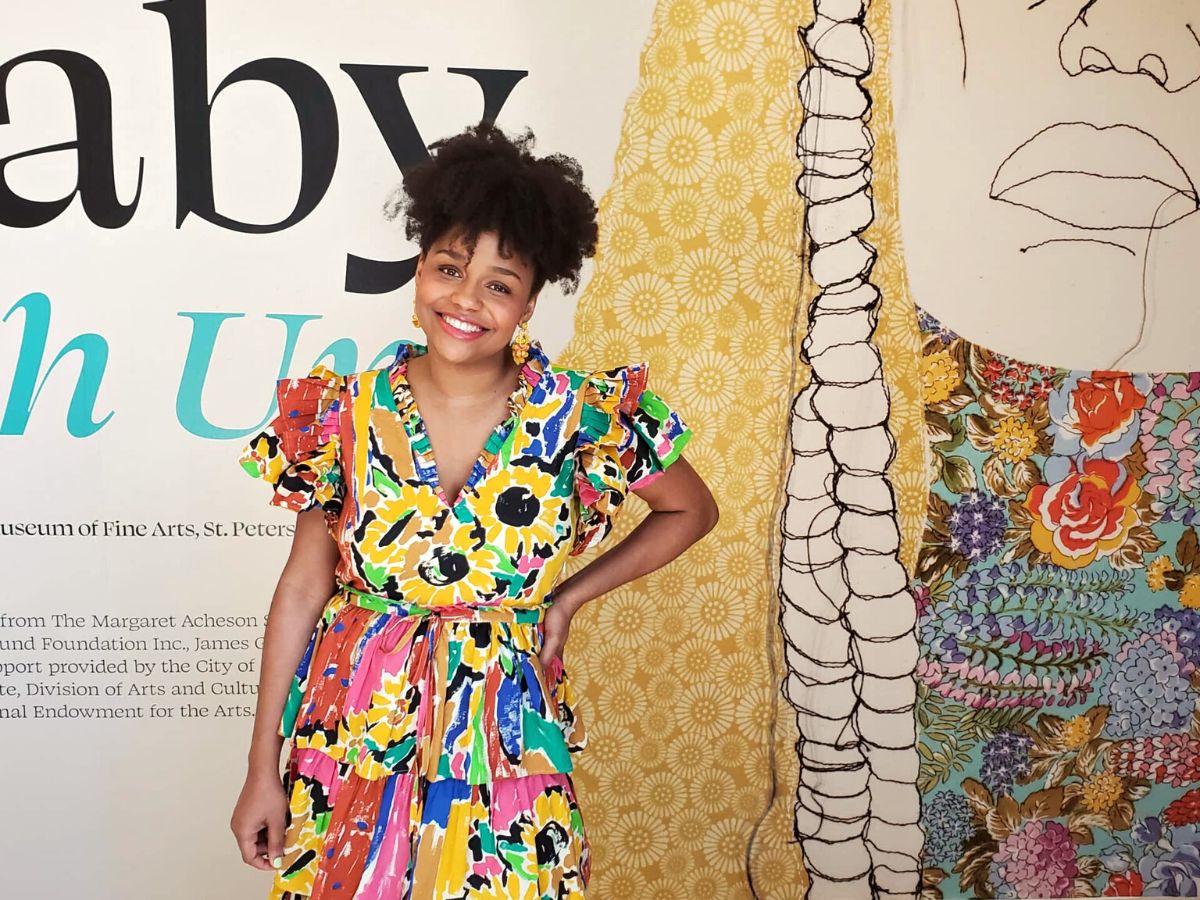 ​​

Swaby has shown his work in a number of galleries and museums, including the Claire Oliver Gallery in New York City, Die Textile in Schmallenberg, Germany, and The National Art Gallery of The Bahamas. His multidisciplinary approach includes textile, installation, collage, performance, and video.
Recently exhibited at the Museum of Fine Arts in St. Petersburg, Florida, Swaby's solo exhibition Fresh Up travels to the Art Institute of Chicago and will open on April 8 of this year. Find more of her work at Claire Oliver Gallery or on her website.