When you are planning an event or wedding, you want the decor to be vibrant and notable, not forgettable. This is why people choose a flower wall, it is ideal for adding that elusive WoW-factor!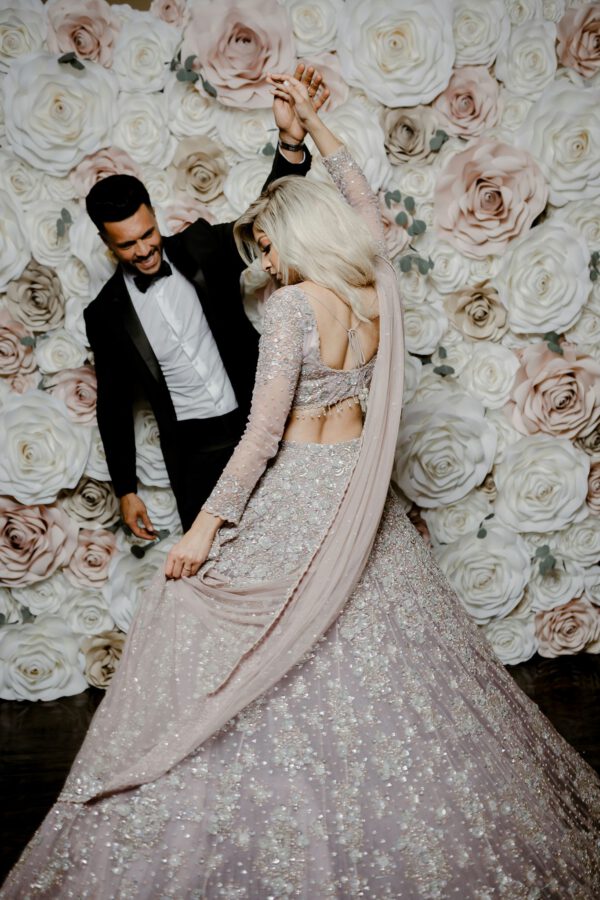 Paper Flowers
Like any type of floral arrangement, flower walls offer endless options for customization based on the color scheme, type of flowers, or aesthetic you prefer. But did you know, that there is a popular trend of paper flower walls nowadays? Time to dive into the deets!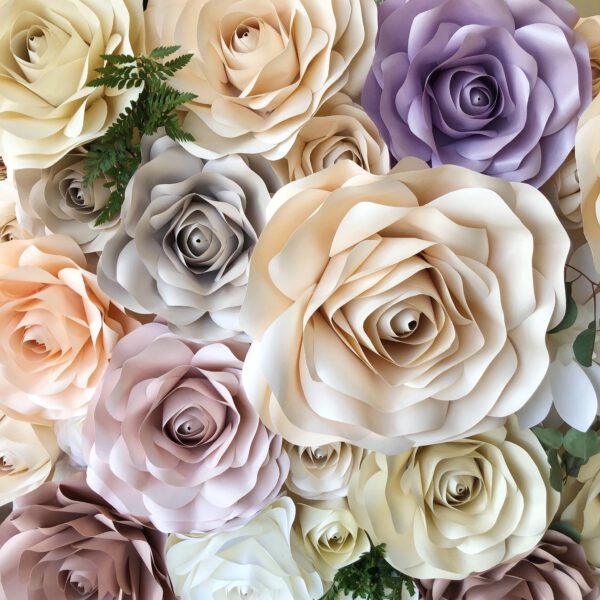 The mother and daughter team of New York Paper Flowers is your go-to event styling team that creates more than just a backdrop. It is truly an art piece! No natural flowers, but pretty custom-made ones - think about all the work! - of paper. Those paper petals give a good representation of the real looks of a rose perfectly.
Get to Know the Mother & Daughter Team Behind NYPF
Get to know the mother and daughter team behind the successful paper flower walls in this short interview below. How they started their business and learn about the process of creating the paper flowers all by themselves!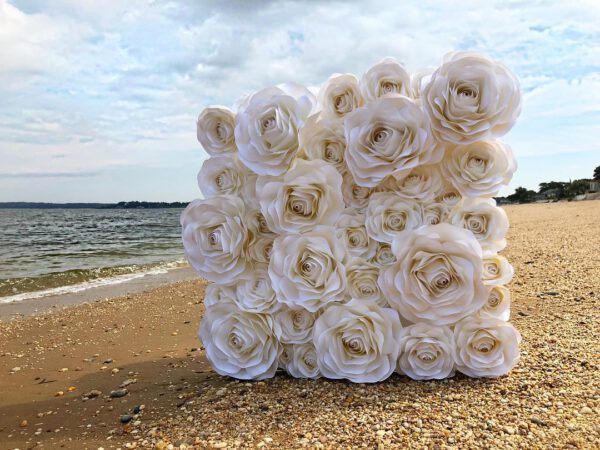 What Inspired You To Start New York Paper Flowers?
"Gabriela: I was inspired to create paper flowers after stumbling across tutorials on Pinterest! I became obsessed with the idea. I talked about it with my mom for a year and tested out different methods, and then the perfect opportunity rolled around: my sister-in-law Lauren's bridal shower. I knew this was the moment to not only get this flower wall idea out of my system but, more importantly, to create something really special for her. I told my mom what we were going to do, and she thought I was crazy! It was crazy–the amount of time and work that went into it was wild! But Lauren's reaction to the wall made it all worthwhile. From that moment on, brides and moms-to-be were contacting us daily, and we have been creating ever since!"
What's It Like To Run a Business as a Mother-Daughter Team?
"Gabriela: We are best friends, so it's a piece of cake! We are a great team, which is an important dynamic for any business partners to have. We agree that it's also SO special to create these walls from nothing more than simple sheets of paper for other families to gather around and enjoy. It's so beautiful to us. What most people don't realize is that the "set-up crew" is my mom and me. It's a really powerful feeling to walk into these events carrying these huge panels full of paper roses–that moment is our favorite part!"
Can You Walk Us Through the Process of Creating Your Paper Flower Walls?
"Gabriela: We start by choosing the right paper and shade, which is actually one of the trickiest parts. There are hundreds of options and textures available, and we really can't tell how a single sheet of paper will look as a rose until we make it! We quickly learned that a flat piece of paper will look roughly 3-4 shades darker before being cut and folded. Once the paper is chosen, my mom, who is the main paper crafter, will cut, curl, and glue each petal by hand. That's what gives our flowers their natural, true-to-nature look. Once the flowers are formed, they're arranged onto 4' x 4' panels to create an 8 'x 8' flower wall. Believe it or not, it takes approximately 240-265 flowers in sizes ranging from 4.5" – 20" to build a full-bloomed wall!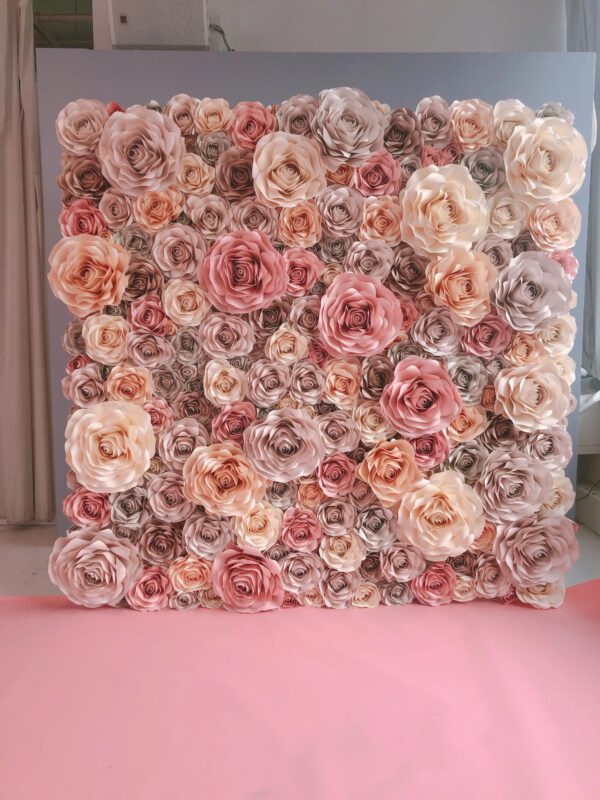 Depending on customization, it could take 6-8 weeks from start to finish or as short as 1-2 weeks (if it's one of the selections we already have in stock). We also have an inventory of walls that we offer as rentals, and each one is named after the client for whom we originally created the wall."
Questions come from the interview held by somethingnavy.com
See more of Gabriela and Carmen's beautiful work on Instagram.