When spring comes around, millions of flowers start to bloom at Keukenhof in the Netherlands. Fields of hyacinths, daffodils, and of course, tulips, normally attract many visitors from around the world. Due to Covid, Keukenhof has to stay closed for the season but that doesn't mean you have to miss the flower festival altogether. Keukenhof offers virtual tours on its YouTube channel so you can still enjoy the spring beauty in all its glory from the comfort of your home.
Virtual Tours at the Keukenhof
From March 20 until May 9, Keukenhof opens its doors for virtual visitors. "Unfortunately, visitors are not yet allowed to come to the park," says director Bart Siemerink. "And because you as a visitor are not allowed to come to Keukenhof, we bring Keukenhof to you."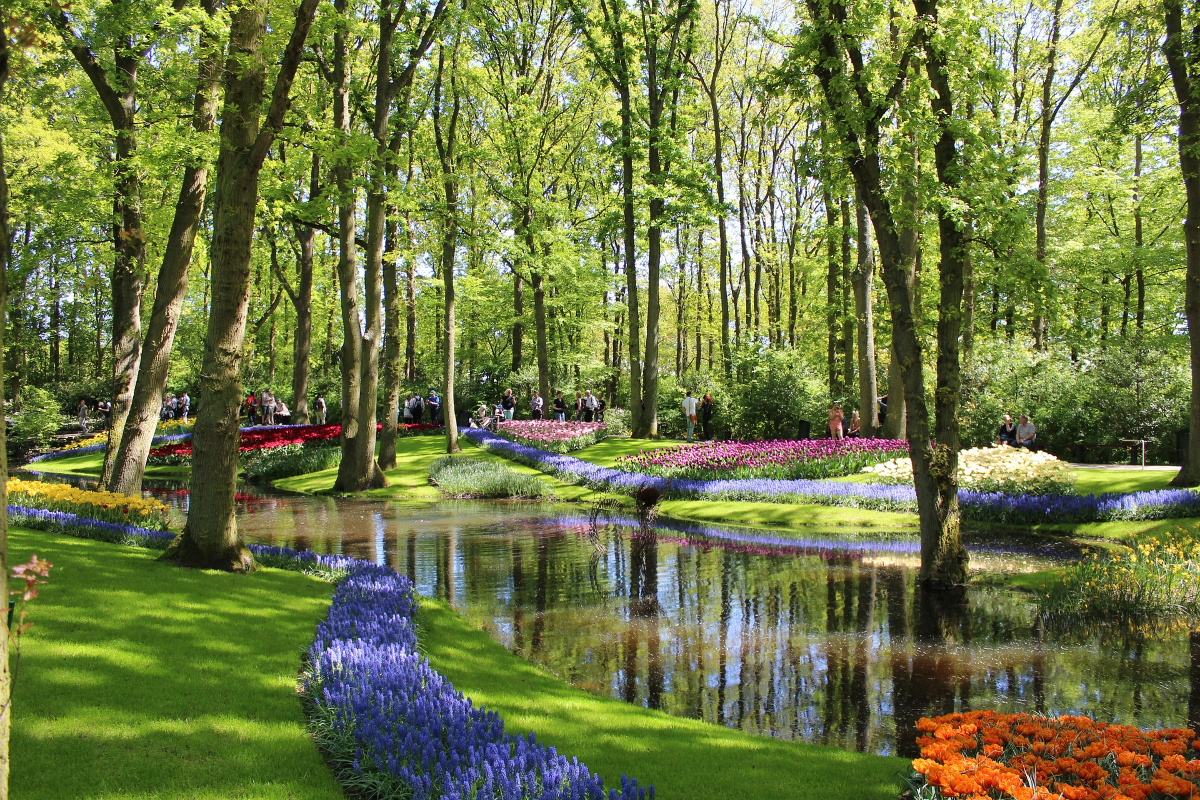 The most beautiful spring park in the world is only open for 8 weeks each spring. The park looks different every week and Keukenhof loves to show the glorious nature spring offers to flower lovers from around the world. They show all the beauty of the park via videos that are posted twice a week on their online platforms. Many beautiful images are also broadcasted on television. Siemerik: "We want to make everyone happy with beautiful, colorful images of our park."
Watch Staff Show Off Their Favorite Spots
Keukenhof is a park where more than 7 million flower bulbs are planted every year. Gardens and four pavilions show a fantastic collection of tulips, hyacinths, daffodils, orchids, roses, carnations, irises, lilies, and many other flowers. You will be overwhelmed by a spectacle of colors and perfumes. With their virtual tours, you can take a walk through the colorful spring gardens and listen to staff talk about their favorite flowers while they show you their favorite spots in the park.
The Blooming Beauty is Ready for Visitors
Keukenhof is virtually open until May 9th. "We hope that we will soon be able to receive visitors in the park. For now, that will be mainly Dutch visitors, due to the pandemic," says Siemerik. This year the Keukenhof will be serving as a 'walking park' where a limited number of visitors are welcome to enjoy the spring flowers in a safe and controlled way. As soon as it's possible, Keukenhof will open its doors. The park is already blooming beautifully and ready for its visitors. People who want to see what Keukenhof looks like at the moment can see this via @keukenhof on
Facebook
and
Instagram
, and take virtual tours on
YouTube
. For more information, visit
www.keukenhof.nl