After spending years mastering and perfecting an artistic technique called 'quilling' Lisa Nilsson has achieved her greatest goal until now- finishing the 'Grand Jardin'. It is a spectacular work of art including thin strips of paper rolled into coils featuring lots of botanical shapes and animals.
Lisa Nilsson - 6 Years in the Making and Grand Jardin Is Done
Lisa Nilsson, the incredible artist behind this amusing work of art recently finished 'Grand Jardin', which took her an incredible six years to complete. It is a superb assemblage of intricate details and convoluted natural shapes made of tightly packed rolled paper coils in a symmetrical structure.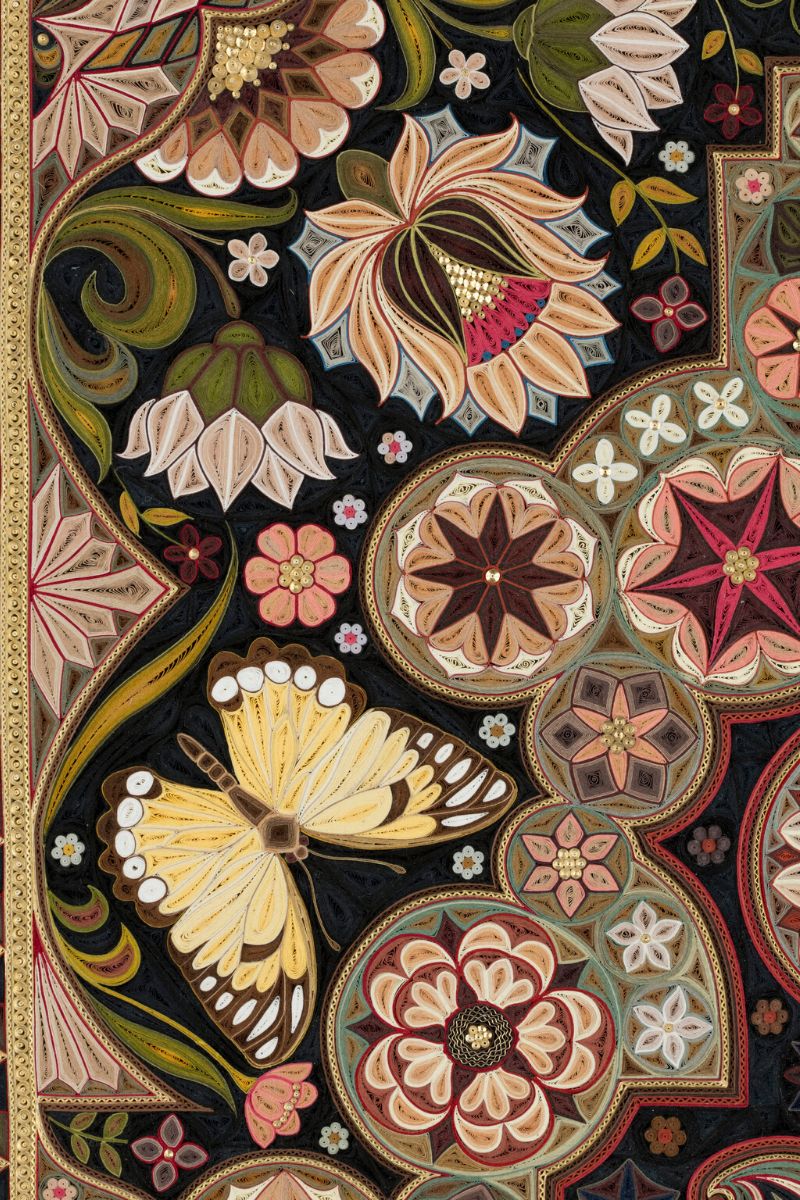 The piece is crafted from dyed Japanese mulberry paper and gilt-edged paper on a scale that may be the largest Nilsson had ever made.
Quilling Technique
The technique she has been perfecting for years is denominated 'quilling'. It is a process in which thin paper strips are wrapped into coils and then squeezed and prodded into shape to put together a puzzle. The practice, which is believed to have roots in Ancient Egypt, gained more recent notoriety in 18th-century Europe. Gilt book pages with sharp edges were a common material because, when rolled into position, they produced metallic surfaces.
Lisa Nilsson has improved upon this conventional technique in her most recent piece, 'Grand Jardin', by assembling on a much larger scale and building even more dense applications of the medium. Japanese mulberry paper's vibrant colors and glistening gold particles combined with the common substance create an amazing topography.
The Attention to Detail Was Crucial to Completing 'Grand Jardin'
Lisa Nilsson attended to the design's complexity and minuscule details over the course of several years, balancing complicated organic shapes with exact geometric patterns while maintaining the composition's overall symmetry.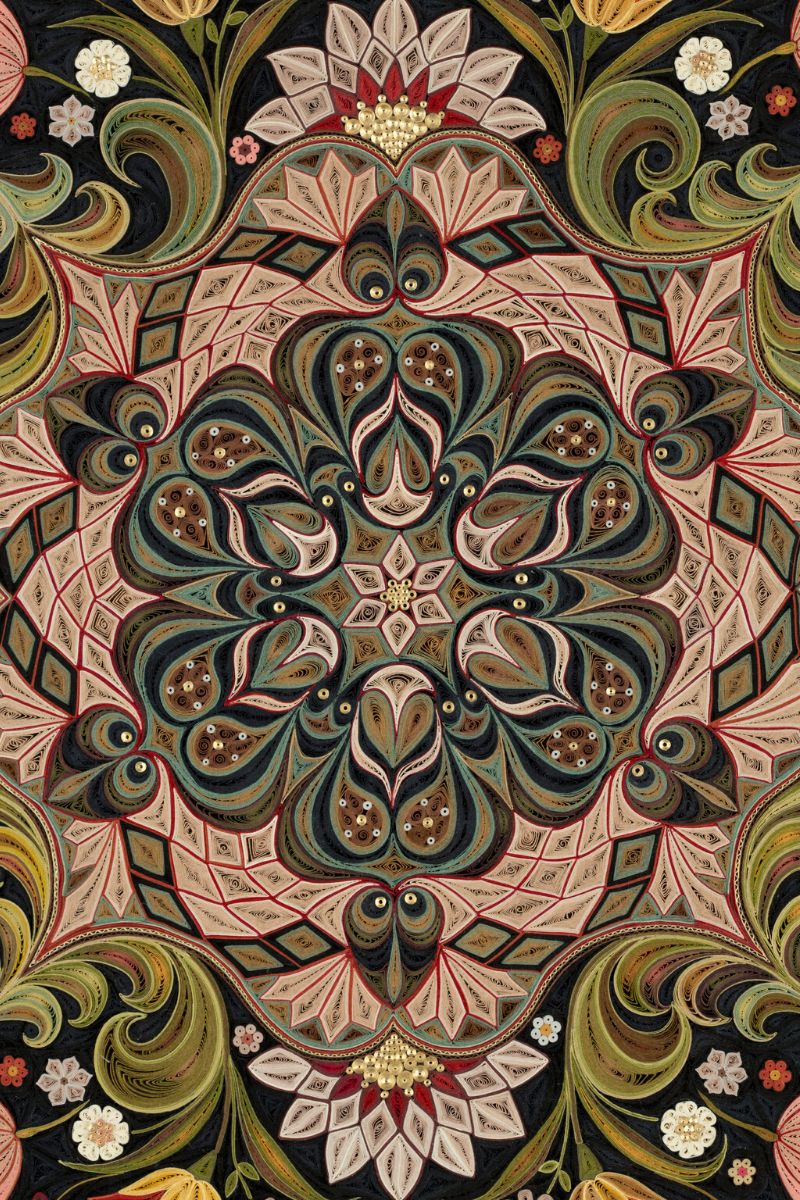 Over the course of six years and in the midst of a wide range of moods, the stages of her creative process — as it moved from the initial spark of inspiration to settling into work to decision-making and problem-solving, to finding flow, losing the flow, and finding it again, to commitment and renewal of commitment — were repeated numerous times until the piece was finally perfect.
Where Did She Get the Inspiration to Create the Piece?
Inspired by the patterns and process of making Persian rugs, Nilsson sees parallels between weaving and quilling and is amused by the nature of improvisation in a process that is so slow-moving and meticulous.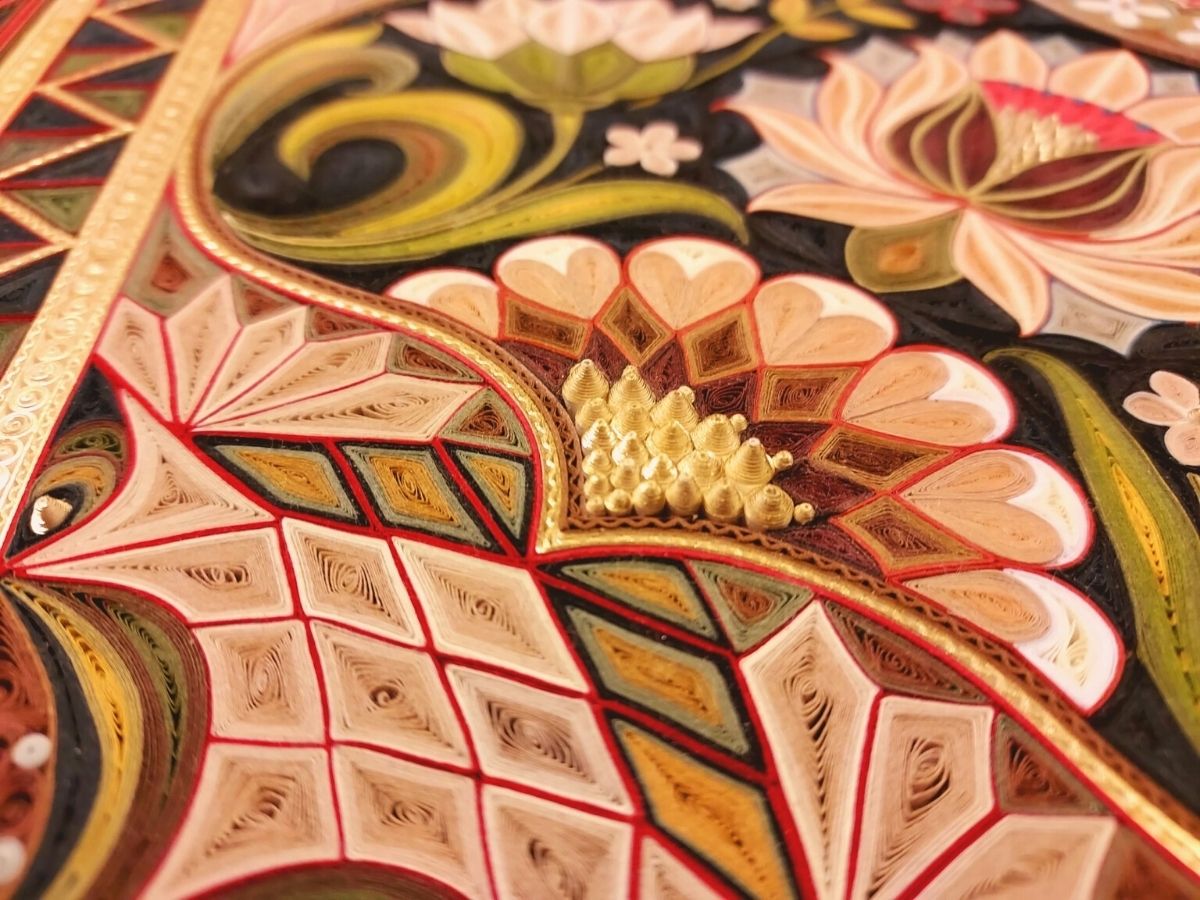 Having a working relationship with one piece for such a long period of time brought novel thoughts and emotions and required new things for her as an artist and as a person. The sculpture is composed of magnificent details like blooming florals, fluttering butterflies, creeping insects, and elaborate geometric patterns. It is constructed from the center outwards.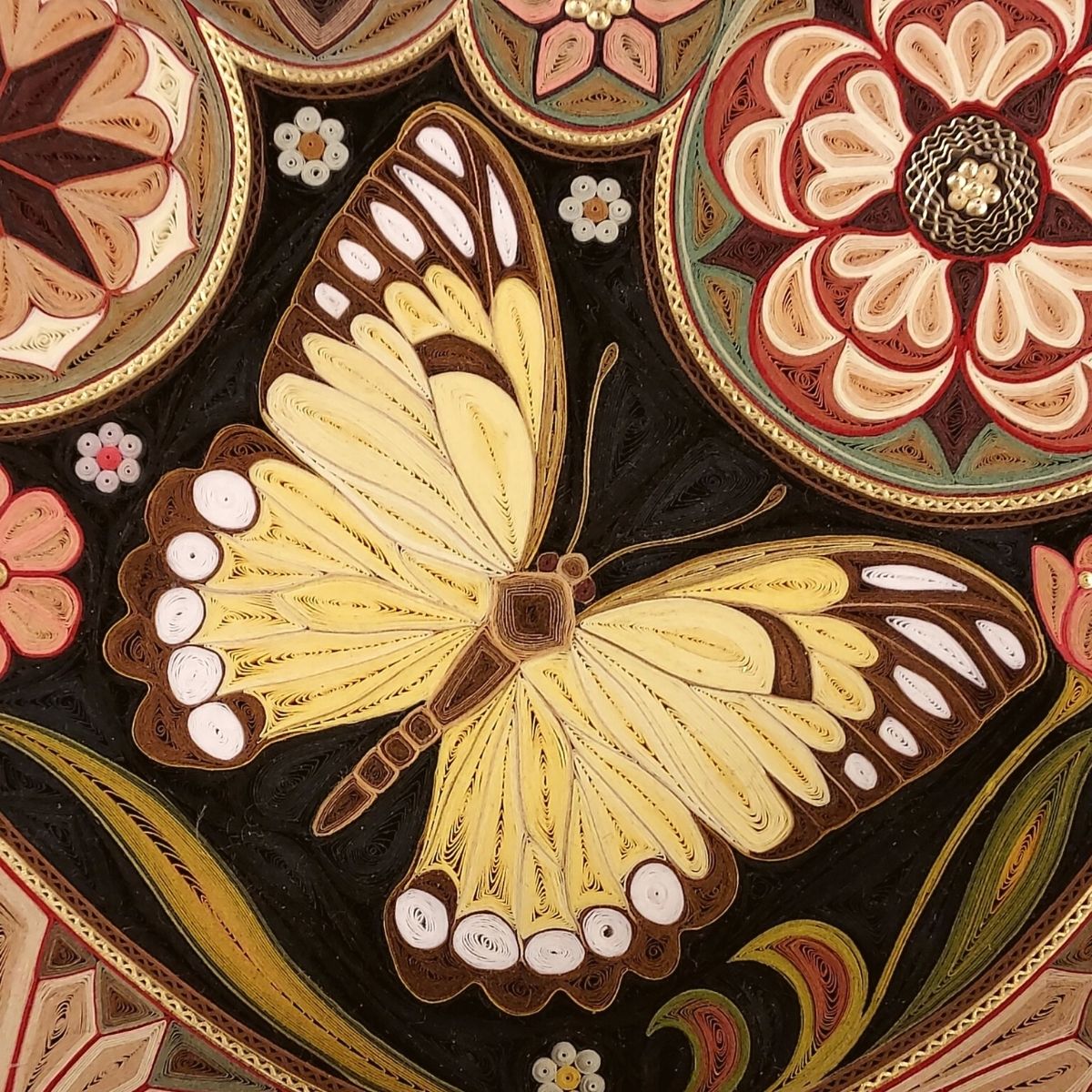 Immerse in Lisa Nilsson's World
Lisa Nilsson lives her every day chasing her life-long passion: art. If you want to see more of her work and upcoming exhibitions, you're sure to find everything on her website. For now, all we know is that Lisa Nilsson is a very admirable artist!