The University Of Virginia recently created an outstanding 3D living soil wall system that can create plant walls and green life in real life. Yep, you read that right, in real life! Green walls and roofs could actually be built using this method, and you're about to know everything about it.
Genius Researchers Create Living 3D Soil Walls
Researchers from the University of Virginia have developed a 3D printing technique using soil infused with seeds that can mightily be used to produce walls and roofs brimming with plant life and greenery without having to wait ages for green plants to sprout.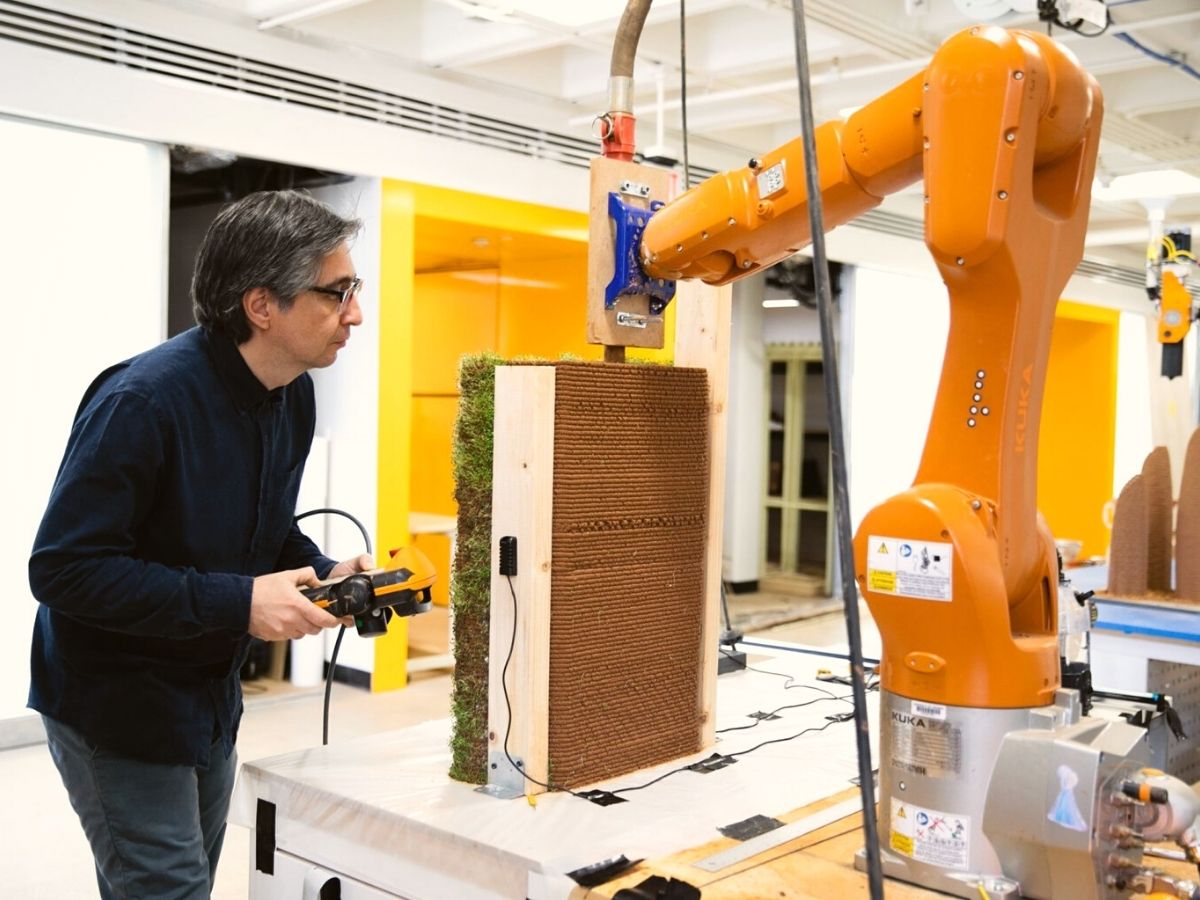 If you're not a patient person and hate waiting upon seeing your plants sprout, this article will be of interest to you.
Living Soil Walls-Prototypes from University of Virginia
The prototypes the researchers construct initially resemble common raw-earth structures. But after a few days, they begin to sprout and fill out with vegetation, prompting the University of Virginia (UVA) to call them "oversized greenery walls".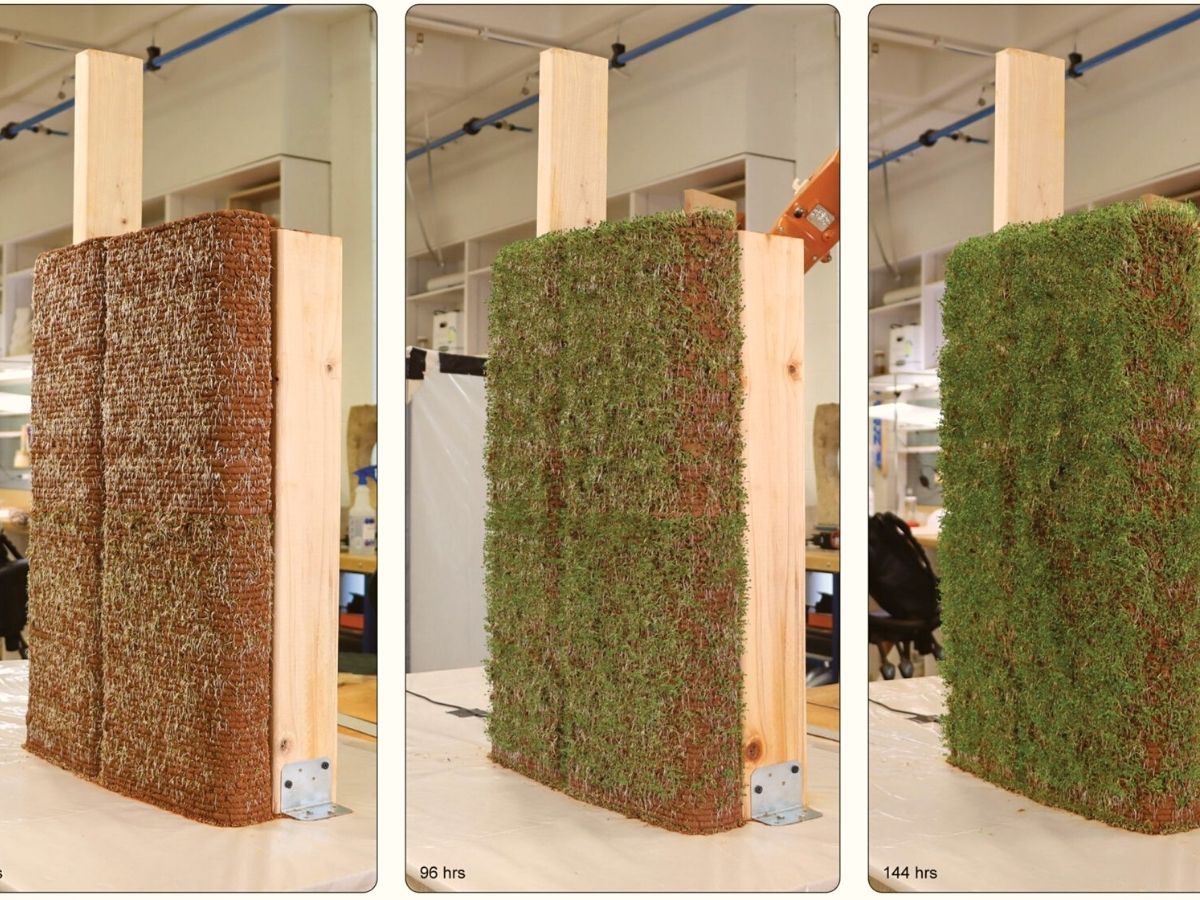 Thanks to the successful and genius prototype, this technique could be used to create building components like green walls and roofs, providing advantages like natural insulation, flood avoidance, and green areas for people, pollinators, and other animals.
How Do the Living Soil Walls Work?
Greenery could be woven into the very structure of architectural structures rather than simply being put on top by combining soil and seeds to create 3D-printable "soil inks." Using living soil walls might lessen the demand for more emissions-intensive building materials and substitute them with a circular substitute that, according to the researchers, can be recycled endlessly.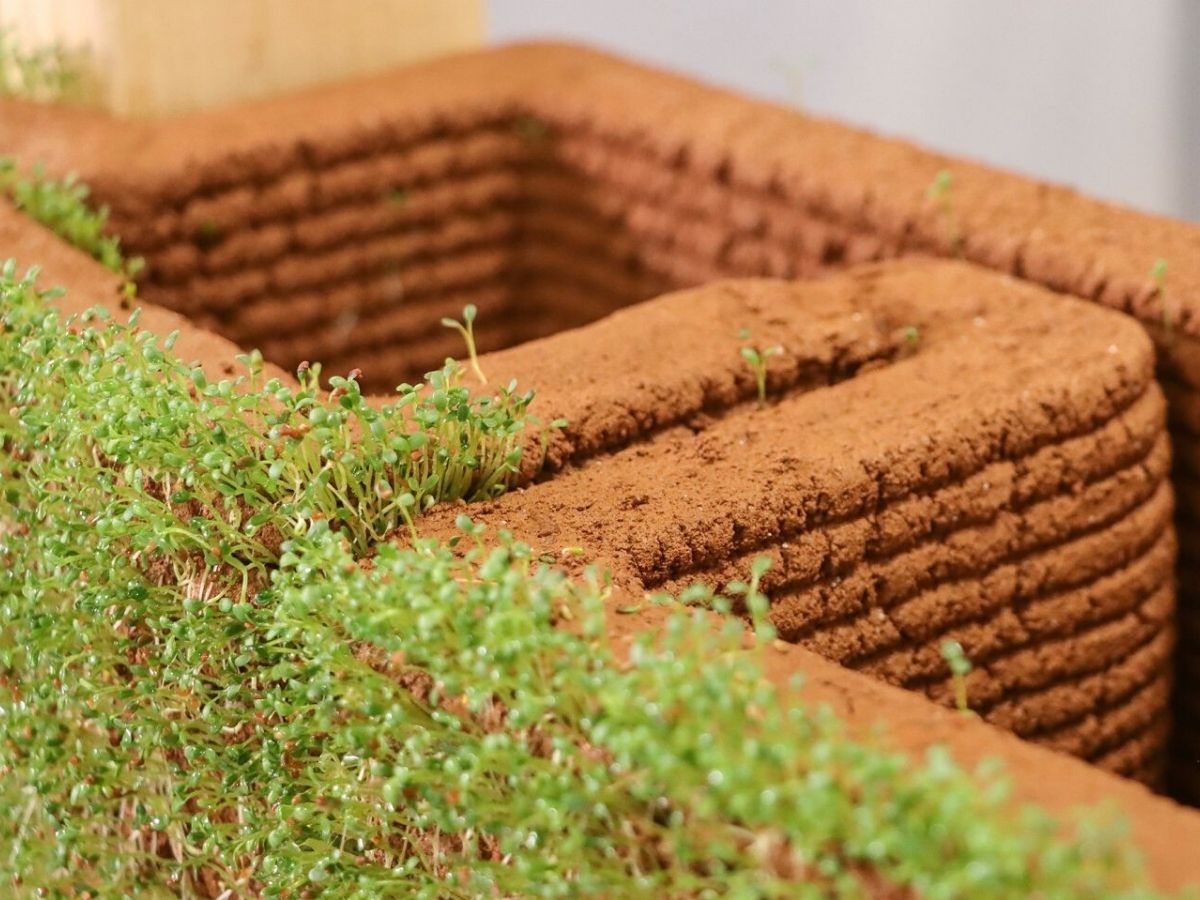 Ehsan Baharlou, an assistant professor at UVA's School of Architecture, stated:
"We are working with local soils and plants mixed with water." The only electricity required for printing is to transport the material and power a pump. If we don't need a printed piece or if it isn't the right quality, we can recycle and reuse the material in the next batch of inks."
What Will Be the Benefits of Using This Method for Future Installments?
The greatest benefit of the living soil walls lies in the fact their plant covering would absorb carbon dioxide from the atmosphere. The greatest perk is that buildings constructed using this method might be carbon-neutral or even carbon negative.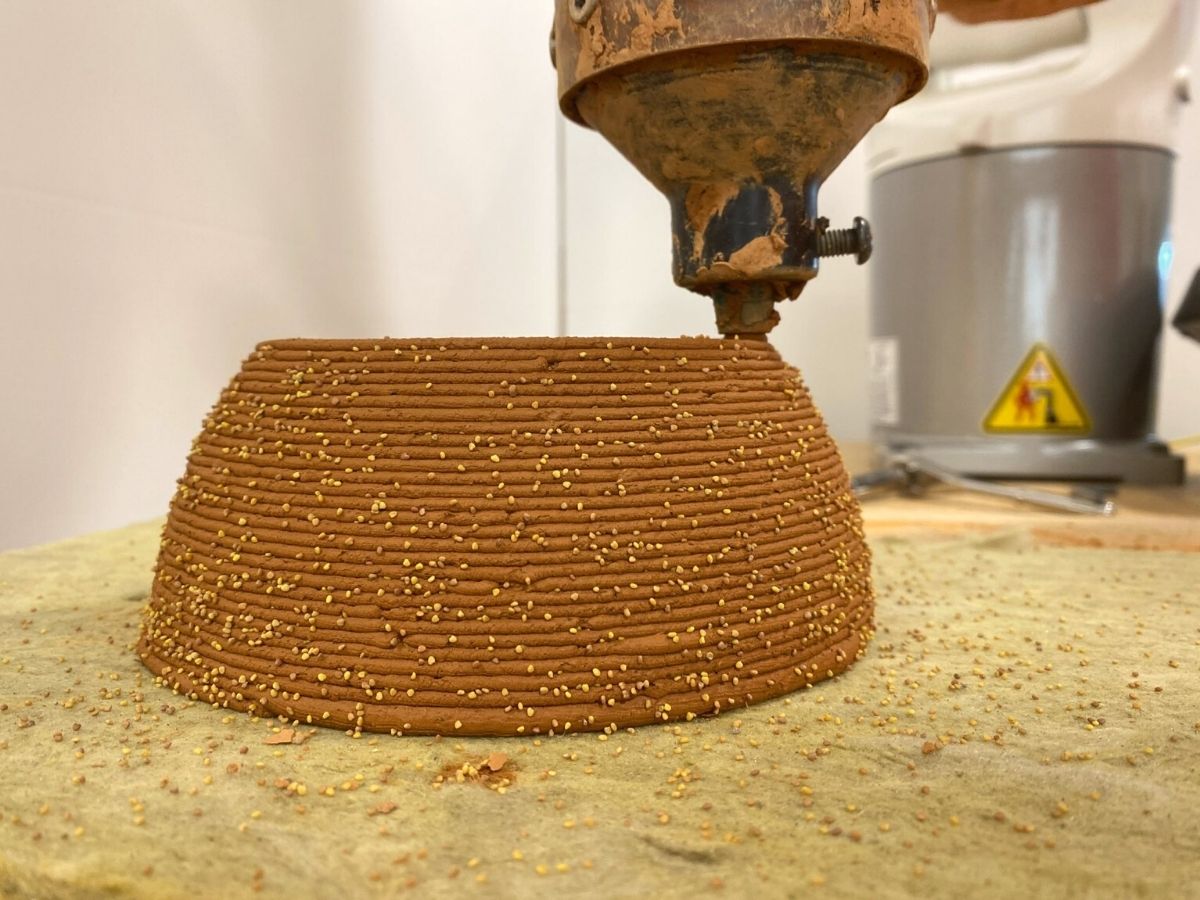 According to Baharlou, this approach hypothesizes the construction of an active ecological system that might store released carbon in 3D-printed soil structures through the process of photosynthesis.
What Types of Seeds Were Used in the Research?
Since the extrusion process causes the soil to become compact and dry, they decided to use the seeds of the succulent plant stonecrop, which can survive with minimal water.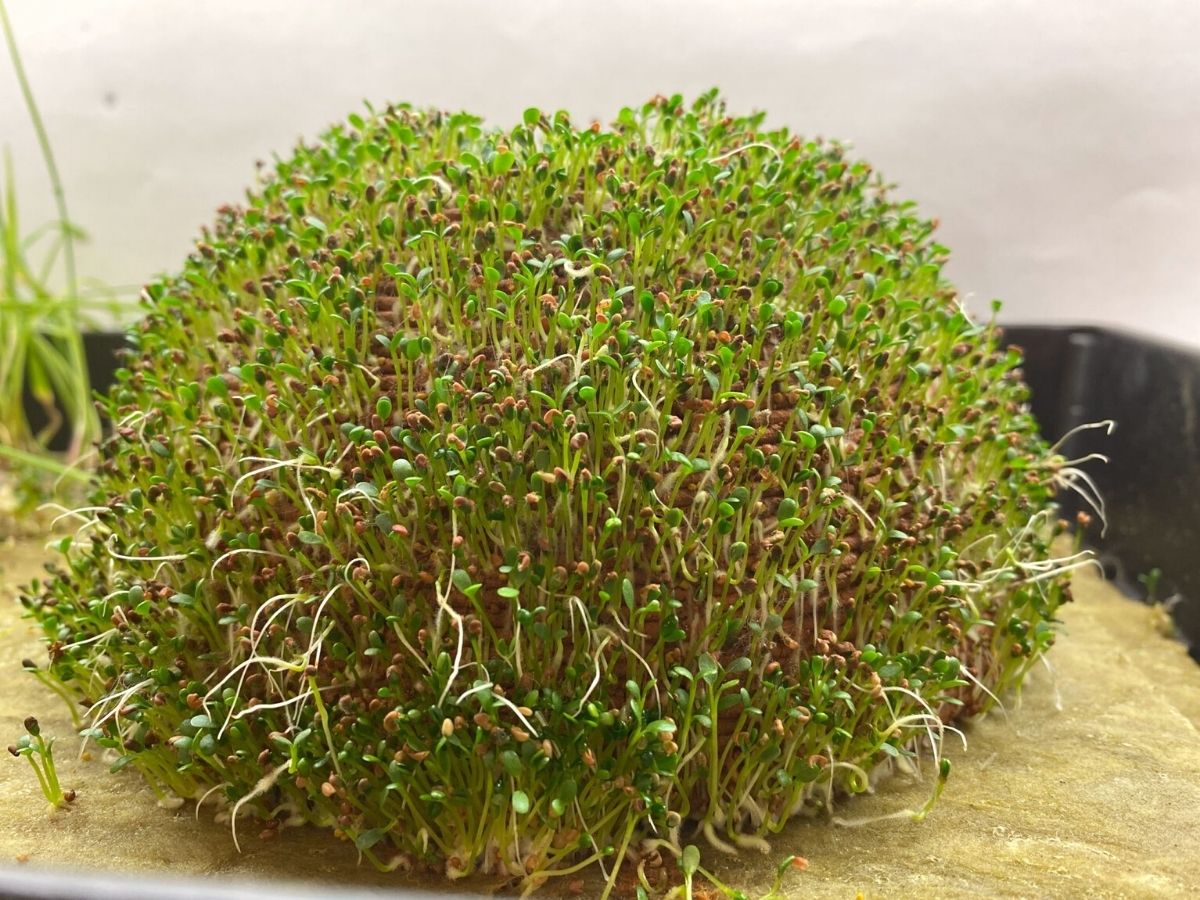 The Future of Living Soil Walls
Some may be wondering, what does the future of living soil walls look like? Researchers have begun printing bigger items, like low walls that are one meter tall. They will then consider attaching the 3D printing apparatus to a moving robot in order to produce constructions that are taller and more intricate with numerous sides.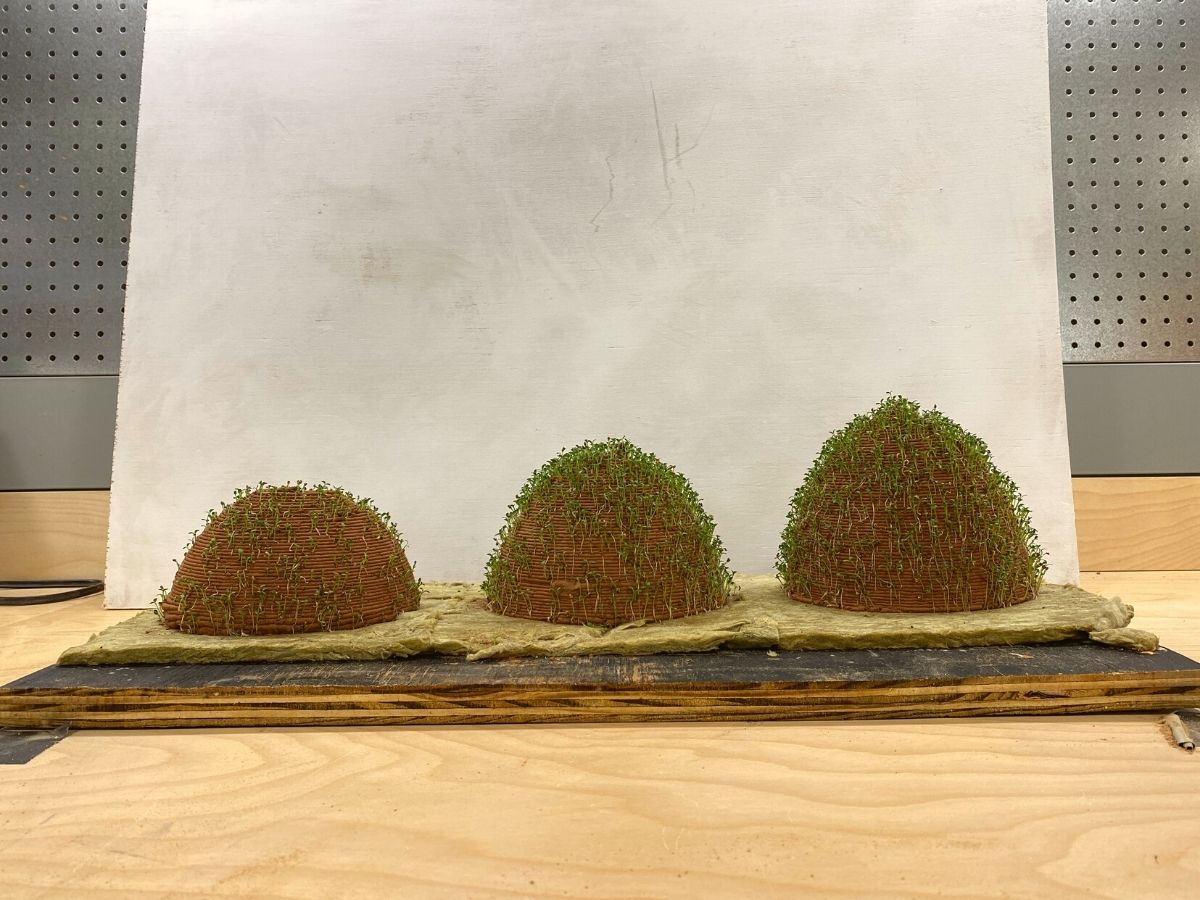 Technology is thriving and striving more every day and it never stops surprising us.
Photos: Ehsan Baharlou from UVA