The year 2022 will feel like a fresh start for many people. The birth of a new year always feels like new opportunities will come your way and you shake off the troubles of the past. The emphasis of this fresh start is on furnishing our homes and outdoor spaces with products and colors that can be readily taken from the range and palette of callas. Simply Calla wishes you a calla-ful 2022!
Fresh Start with Calla
Callas are totally in line with the 2022 'Fresh Start' style trend as promoted by the Flower Council of Holland. The Flower Council of Holland style trend has a rich color palette, just like the wide choice of varieties in callas. Just keep in mind that the base color is white. And remember that it does not matter whether you start with a calla or use this flower somewhere in the process of decorating your indoors or outdoors.

These are all the colors that you can use for your Fresh Style trend. And practically any calla fits within this color range!

Indoors & Outdoors
We live most of our time indoors and many people work, play, or study indoors as well. The interior is the typical place where you can go ahead and create your own happy and healthy atmosphere.
The calla is one of the few flowering plants that matches beautifully with a fresh and modern interior both indoors and outdoors. You can create a real design statement with more plants or colors together in one striking pot or trough.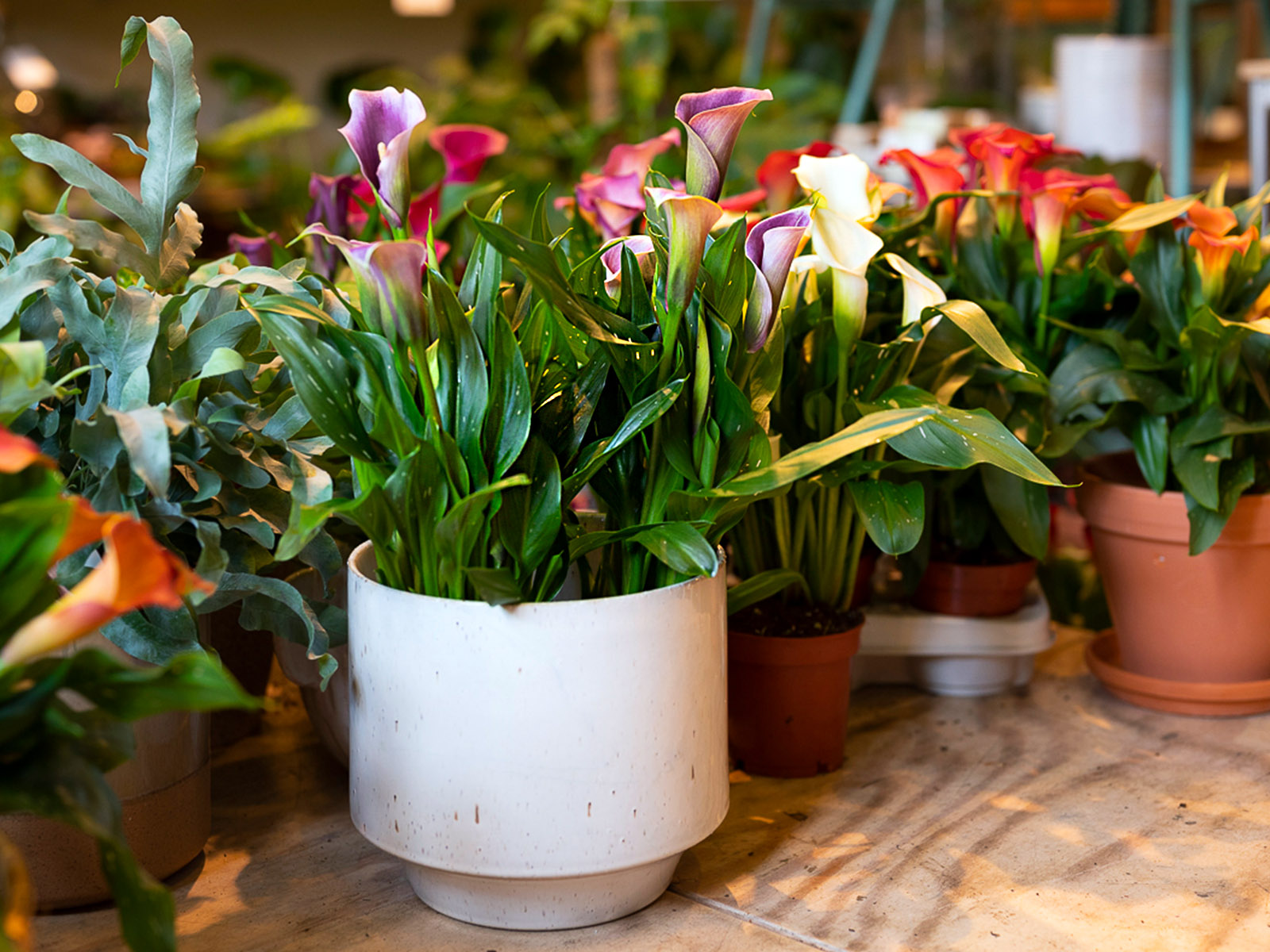 The stylish character of the plant also works really well in a presentation with other green or flowering plants - like orchids, bromeliads and anthuriums - with different shapes and structures together. And not just inside!
In the Spring and the Summer, the calla is also a fantastic plant for outside, poking playfully between the green shrubbery. The calla is a surprisingly versatile Summer flower that will quickly give a garden, terrace, or balcony an amazingly fresh appearance.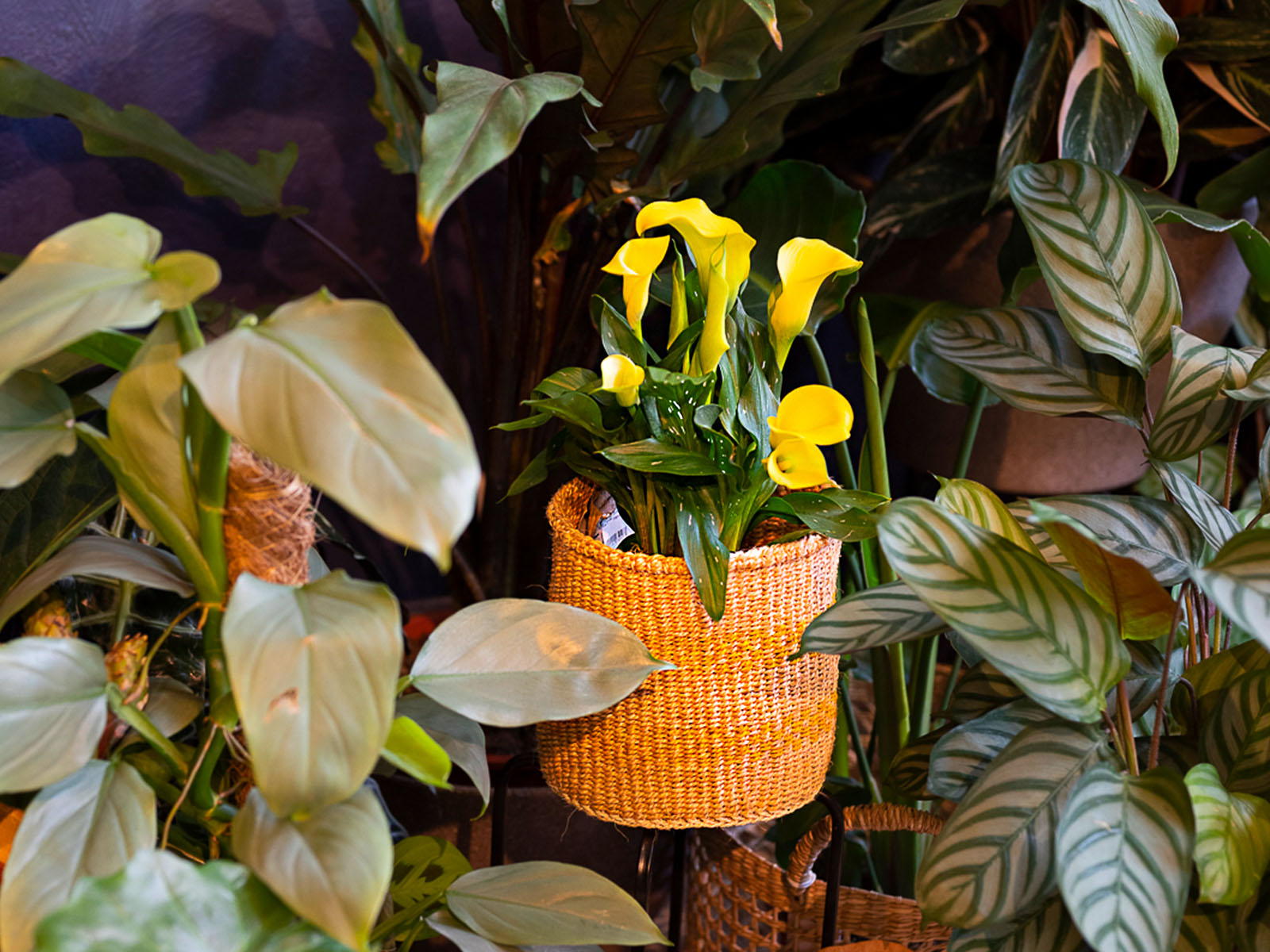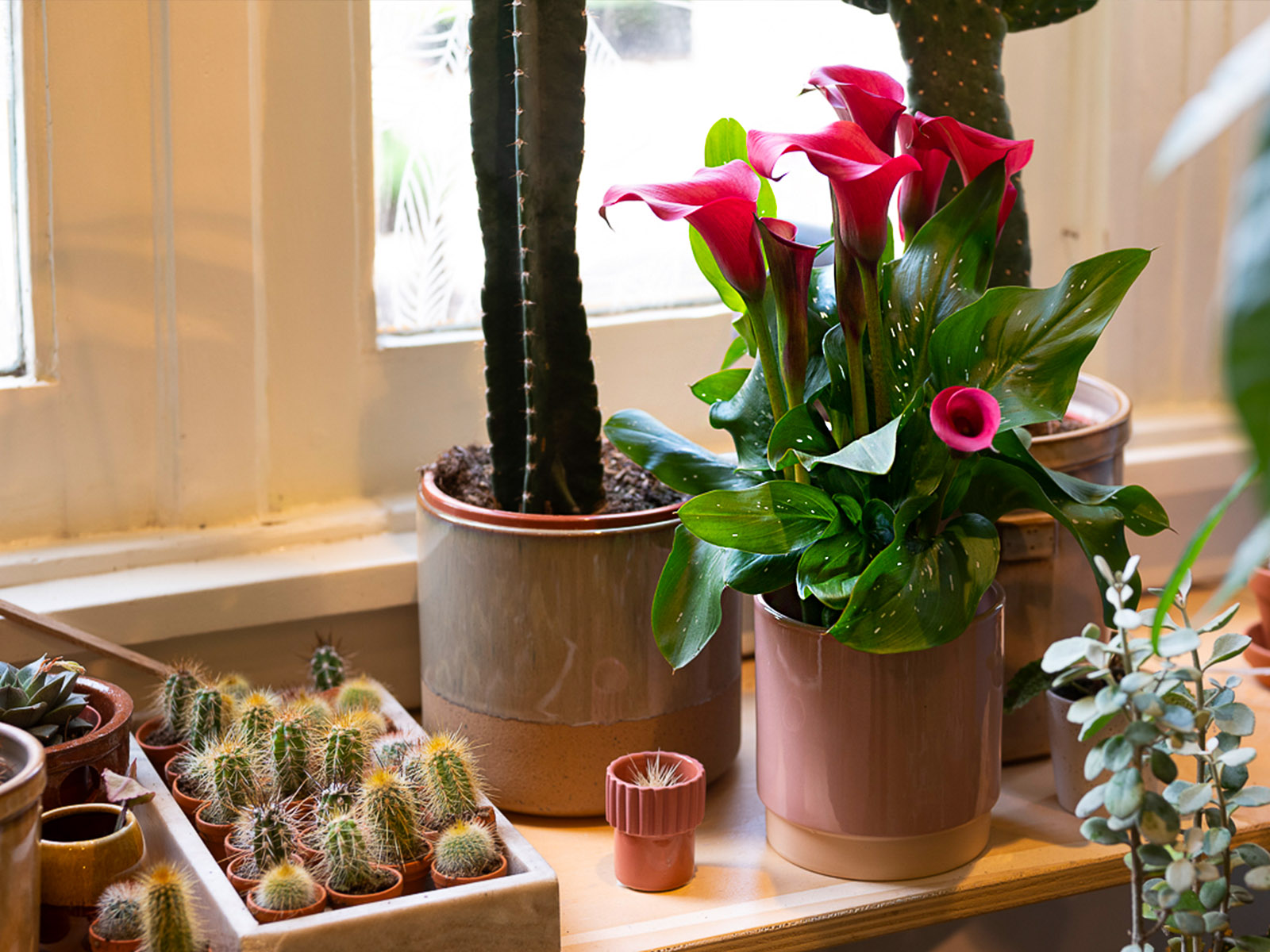 'Calla-ful' in 2022
You are in charge when it comes to freshening up surroundings in style. And you probably want value-for-money too? Callas take you al the way with this: they last at least 4-6 weeks in a pot, outside even longer in the Summer! The calla plant also keeps on flowering with new flowers at home on the table or on the balcony. This experience and long shelf life mean that the Calla is absolutely a plant to make your year 'calla-ful'.