From mugs to centerpieces, jugs, plates, and incredibly uniquely patterned ceramic pieces to use as house decor, Mylène Escande ceramics is a brand that has managed to position itself pretty well in the Parisian city. Mylène Escande, the genius artist and clay master behind every single piece, colors her clay and makes it her own palette to use in her eccentric designs.
Featuring palettes from black and white, all the way to hues of baby blues and pink colors for her designs, she is definitely very passionate about what she does. Take a look at some of Mylène Escande's most remarkable ceramic pieces in this article.
Everything You Need to Know About Mylène Escande Ceramics
Everything that is hand-made has a lot more added value to it, and this is exactly what you'll find in each of her pieces. Mylène Escande ceramics is a Parisian ceramics brand that has the mission of creating beautiful ceramic pieces with a mix of unique colors and patterns through the talent of her own hands.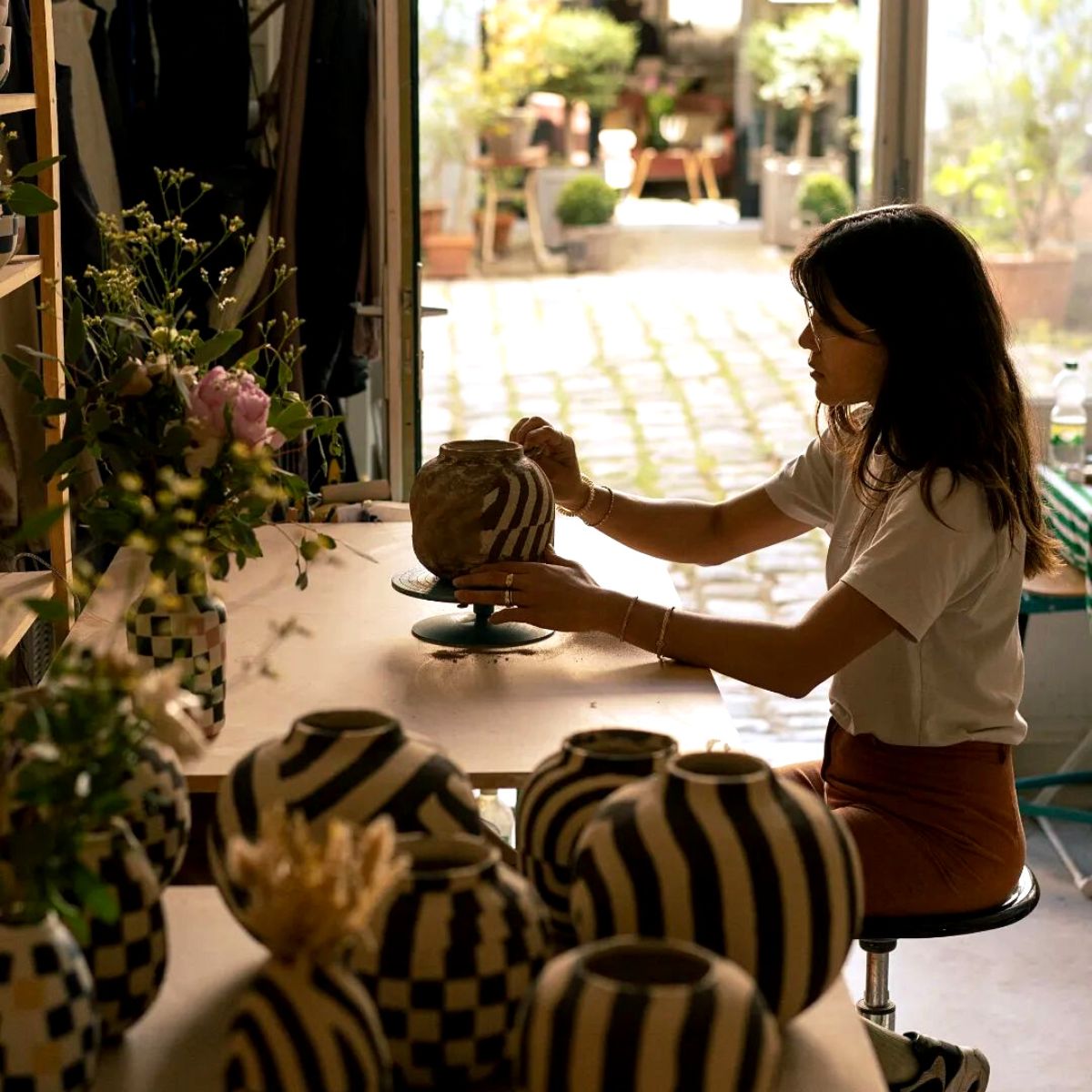 Important to mention that Escande colors and composes her clay into patterns, and assembles lines and selected fragments while letting the clay express itself through chance. She makes sure to assemble porcelain or stoneware as the main foreground for her work, with no external glazing. The result of her technique? A naked color clay. Each piece of Mylène Escande ceramics is a search to find the perfect balance between the graphic, controlled side and the natural, raw, mineral one. Mylène Escande ceramics embellishes each piece with divine designs including curves, lines, squares, asymmetrical shapes, and whatever flows with her creativity at that moment.
A Workshop to See Mylène Escande's Newest Ceramic Work
The workshop is located at 12 rue Saint Sabin in the 11th arrondissement of Paris. It is in this lovely space where Mylène has been able to devote her career and passionate days towards ceramic and she mentions how much she loves creating distinctive pieces for others to enjoy. Mylène Escande ceramic shares this space where the company carries out 100% of its production. The beauty and uniqueness of visiting Mylène Escande ceramics are that there is always someone in the studio who shapes, sands, paints, enamels, and builds pieces right there so you can get the full Mylène Escande ceramics experience. If you live in Paris or are just there for the summer and are a true ceramic lover, don't hesitate to visit the store and see what's fresh out of the oven!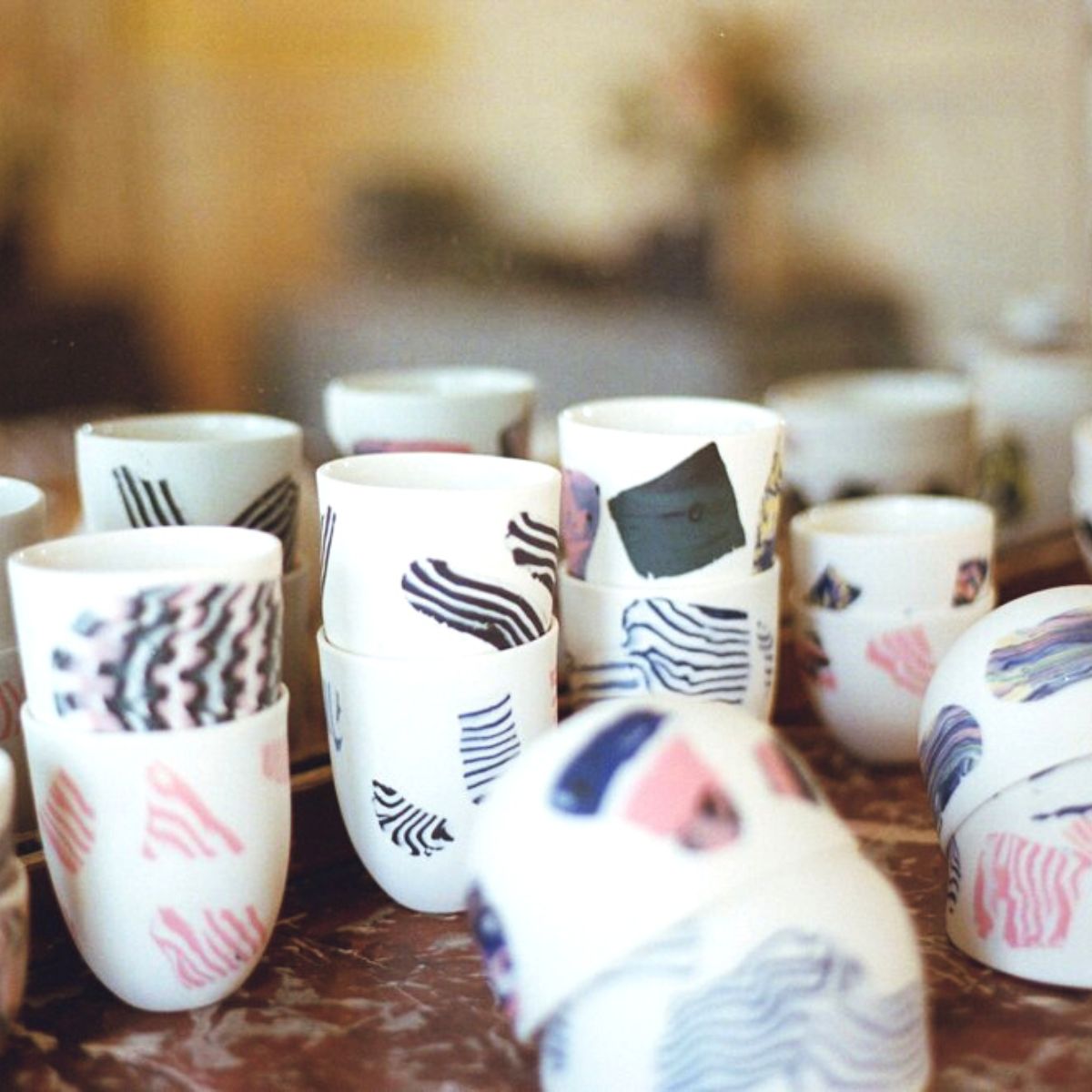 If you're interested in attending on-site sales, make sure to follow Mylène on her Instagram account.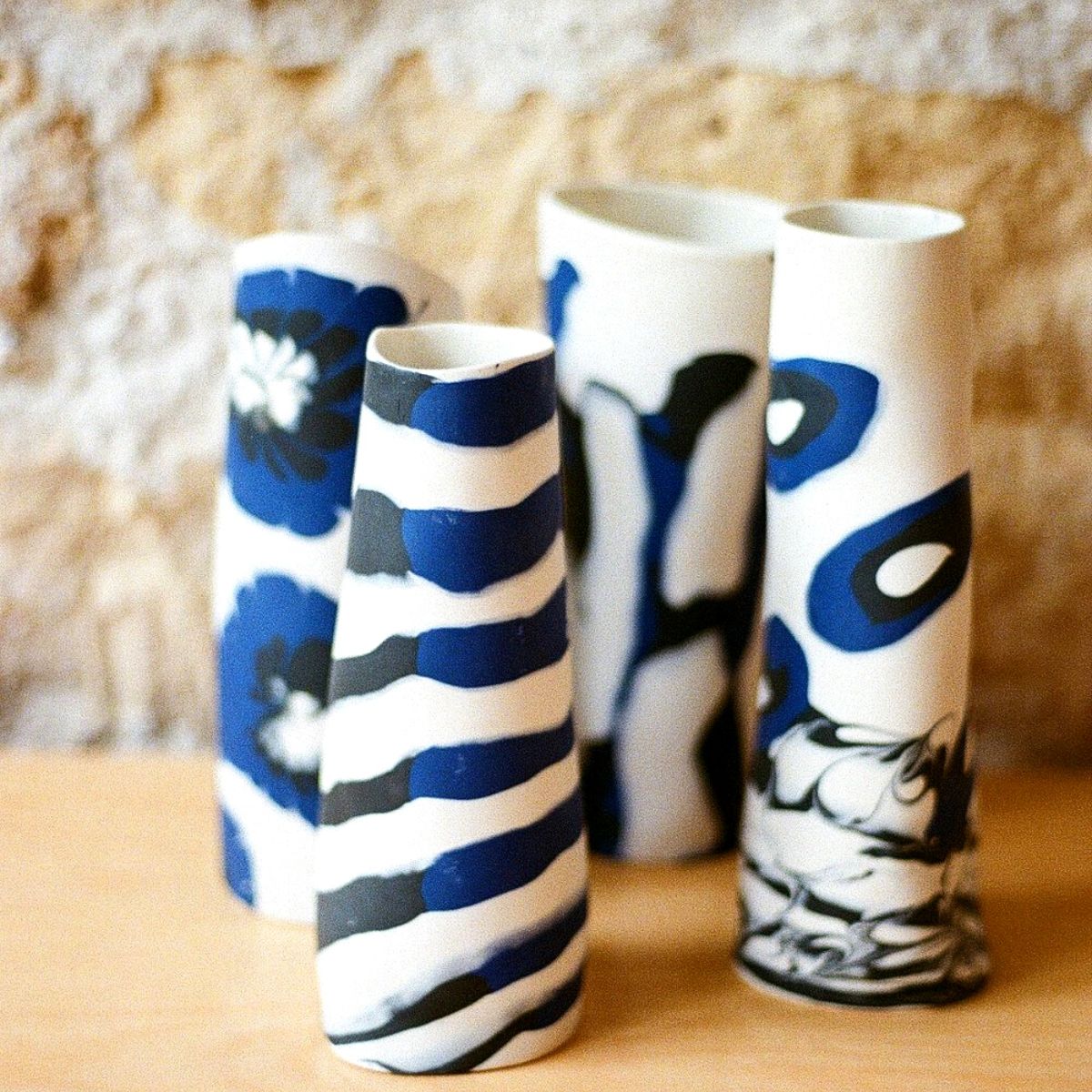 More About Mylène Escande
She is a very talented graphic designer but also a jeweler who likes to create bridges between medium and skills. Some of her most important sources of inspiration come from minimalist art, architecture, or different craft techniques such as marbled paper or nerikomi, a Japanese technique that uses color clay. It is through form, shape, texture, and color that Mylène seeks to instill in her objects a magnetic and contemplative fascination. She seeks to create pieces that have a special meaning behind each, created by her own hands, and happy to see them arrive in the hands of people who love ceramics and clay objects.