The Virtual Tulip Festival is hosted by Sarah Campbell and Jordan Marx from Intrigue Designs. Their inspiration came through a bunch of yellow tulips. It lightened the room completely and so they decided they wanted to make a lot of people this joyful. They gathered a team around them with people that give them energy and waves of laughter. A dream team to make their Virtual Tulip Festival a reality. The Dream Team 
Bron
, 
Sue
, 
Ana & Anaïs
, 
Michelle
, and 
Beth
 made incredible designs. In this article, Michelle's arrangement is highlighted. This event is made possible through the support of the U.S. tulip growers, their European bulb suppliers, and funding from the European Union.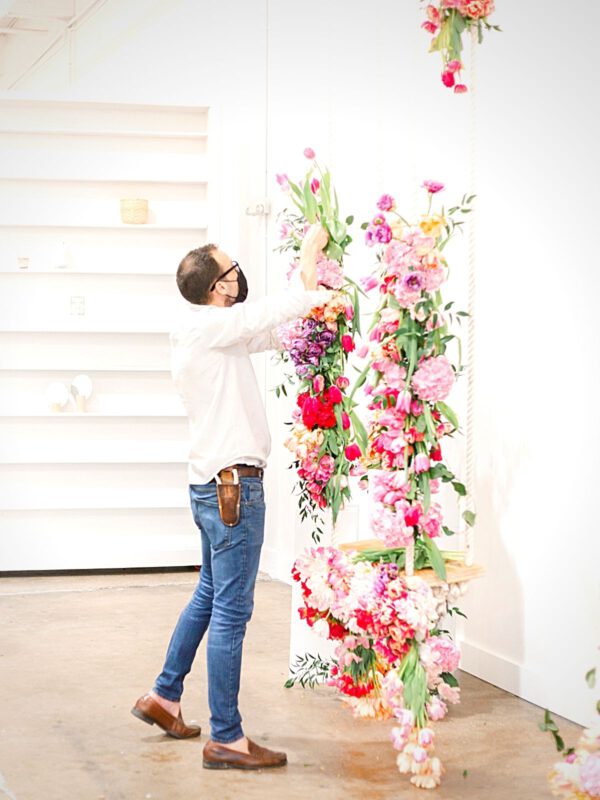 Michelle Summers
Michelle is a blossoming breakout star. Don't let her 5ft stature distract you (she describes herself as vertically challenged)! This entrepreneur packs a big punch. She is the mother of 2 (with one on the way), founder of a thriving floral and event design firm, venue owner, and rising starflower world. After spending 10 years in the Engineering field, Michelle stepped in to help her sister plan and design her wedding, and her passion for flowers began to bloom. She thrives on creating smiles, meeting new people, and bringing visions to life! IG: @your_signature_designs WEB: yoursignaturedesigns.com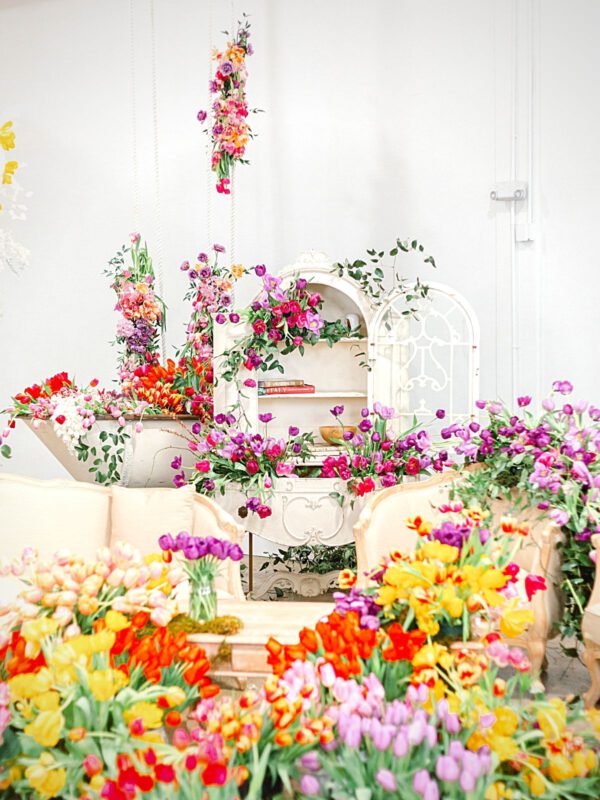 Michelle's Inspiration for Her Design
When she was 16 and received her first car, she was so happy. On the road back home, she was in an accident. She was in her room and her father asked her to drive for him to the flower shop.
I didn't want to and told him he had his own car and he could drive himself. But he didn't let down and I drove to the shop with him. We talked and laughed, and he came out of the shop with a small vase and three pink tulips. "Is that all?", I asked... Yes, lets's go back home. And we did. On the way home, he asked me if I forgot about the accident. And yes, I did. From that moment on I know when I see pink tulips : "Keep on going Michelle, keep on going, never give up!"
Michelle's swing brings the joy of keeping going.