Italian lighting brand Foscarini launches an installation for Milan Design week named '(Im)possible Natures', which will see the natural world take over urban space. See how greenery has taken over the corner of Foscarini's showroom.
Trending Botanical Plants Take Over Foscarini's Milan Showroom
(Im)possible Natures, created by Italian designer Ferruccio Laviani, takes place in the brand's Milan store and aims to highlight Foscarini's designs. The installation is supposed to look like a wild garden and serves as a spot for tourists to unwind and relax after the 'frenzy of Milan design week'. The installations, which have already been exhibited since April 17th, will be a part of Milan design week 2023, which takes place from 17 to 23 April. It will be made of grass, herbs, and uncultivated plants and will take over the brand's showroom. The artwork will be a plant-filled room presenting the latest Foscarini items.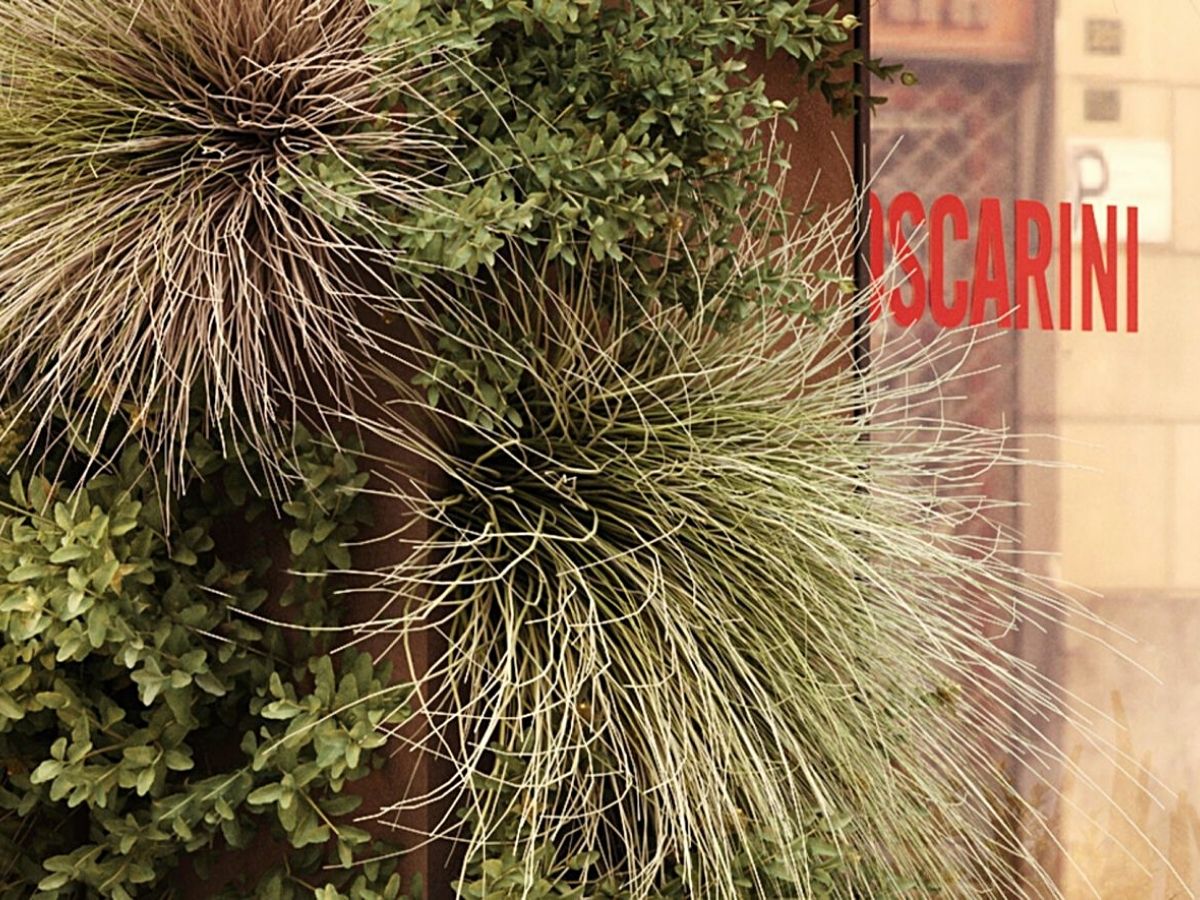 Ferruccio Laviani designed a space where a natural world seems to take over the designed space, which is what he ultimately had in mind, seeing nowadays how trendy green spaces are becoming and ruling the world, to say the least. In the center is Fregio by Andrea Anastasio – a long ceramic bas-relief decorated with flowers. The space at Foscarini is a dimension where human craft and the beauty of nature merge. The designer imagines the pleasure of closing your eyes and daydreaming about finding yourself in a field, looking at the sun in the sky.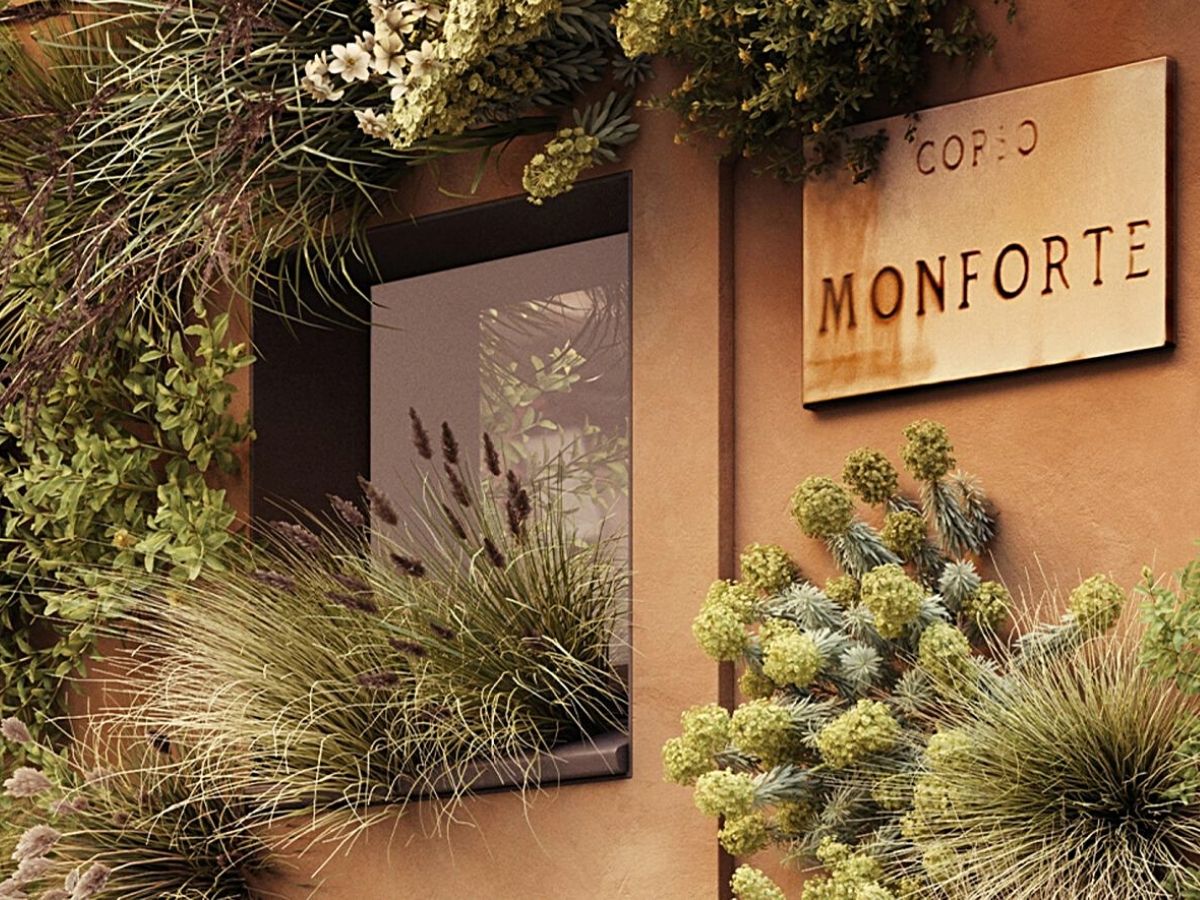 What Will Be Seen at the Foscarini Installation by Ferruccio Laviani?
In the artwork's center, Foscarini will unveil 'Fregio', Andrea Anastasio's new lamp. The lamp, which is available as a suspension and wall lamp, embodies the meeting of two worlds and souls. It combines traditional craft processes - as indicated by its ceramic floral design - with a lighting fixture inspired by contemporary, industry lighting design.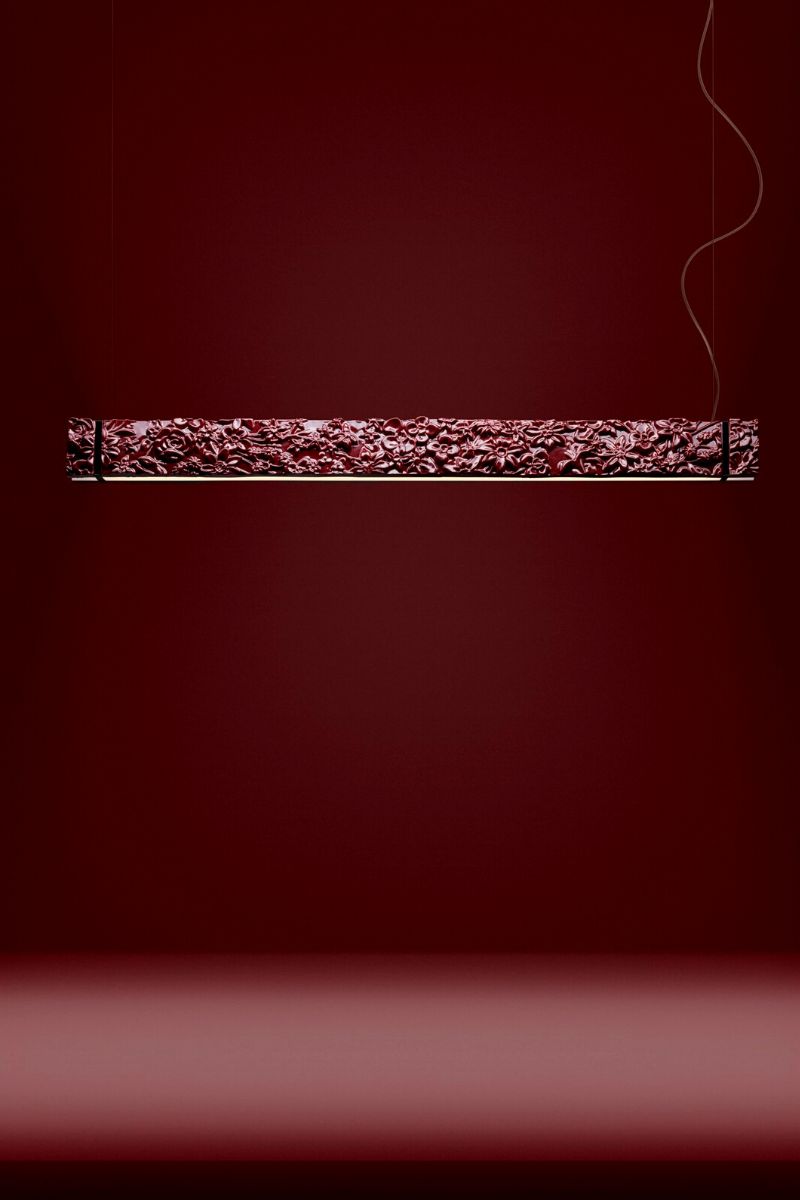 Fregio is the product of research into the interplay between light and ceramics, which was motivated by a desire to experiment with new expressive languages, as said by artist Andrea Anastasio. In this study, the focus is put on a sort of ceramic artifact that has steadily faded since the postwar era: ceramic panels that covered the walls of homes, and the designer began to deconstruct ceramic panels from the Bottega Gatti archives in Faenza.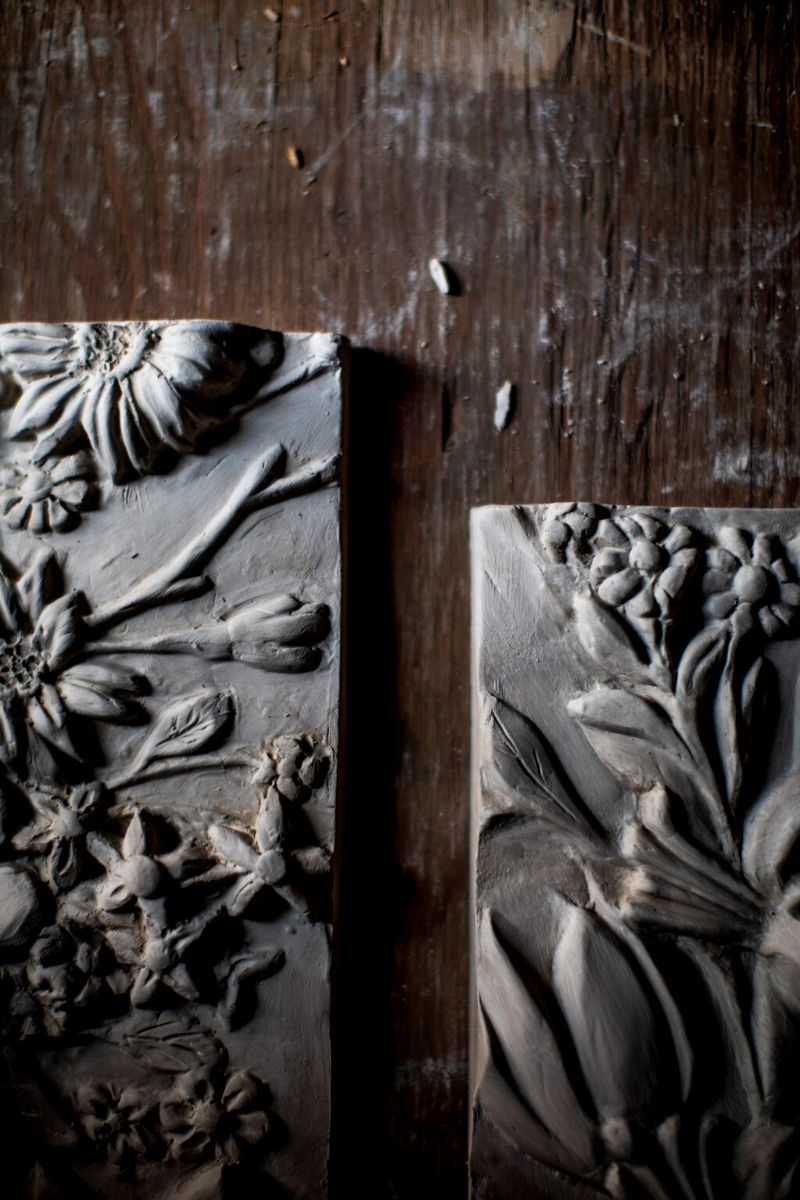 Full Access to Foscarini's Showroom in Milan
Visitors can enter the showroom after strolling through the exhibit, where Foscarini presents seven new lighting ideas made by diverse designers. Rodolfo Dordoni, an Italian designer, created Fleur, a battery-powered wireless portable table lamp that also acts as a vase, and Chapeaux, a table lamp set comprised of metal, blown glass, and porcelain. Chapeaux is made up of a Pyrex base, a light-emitting core, and three distinct diffusers that rest on the base and come in a variety of designs.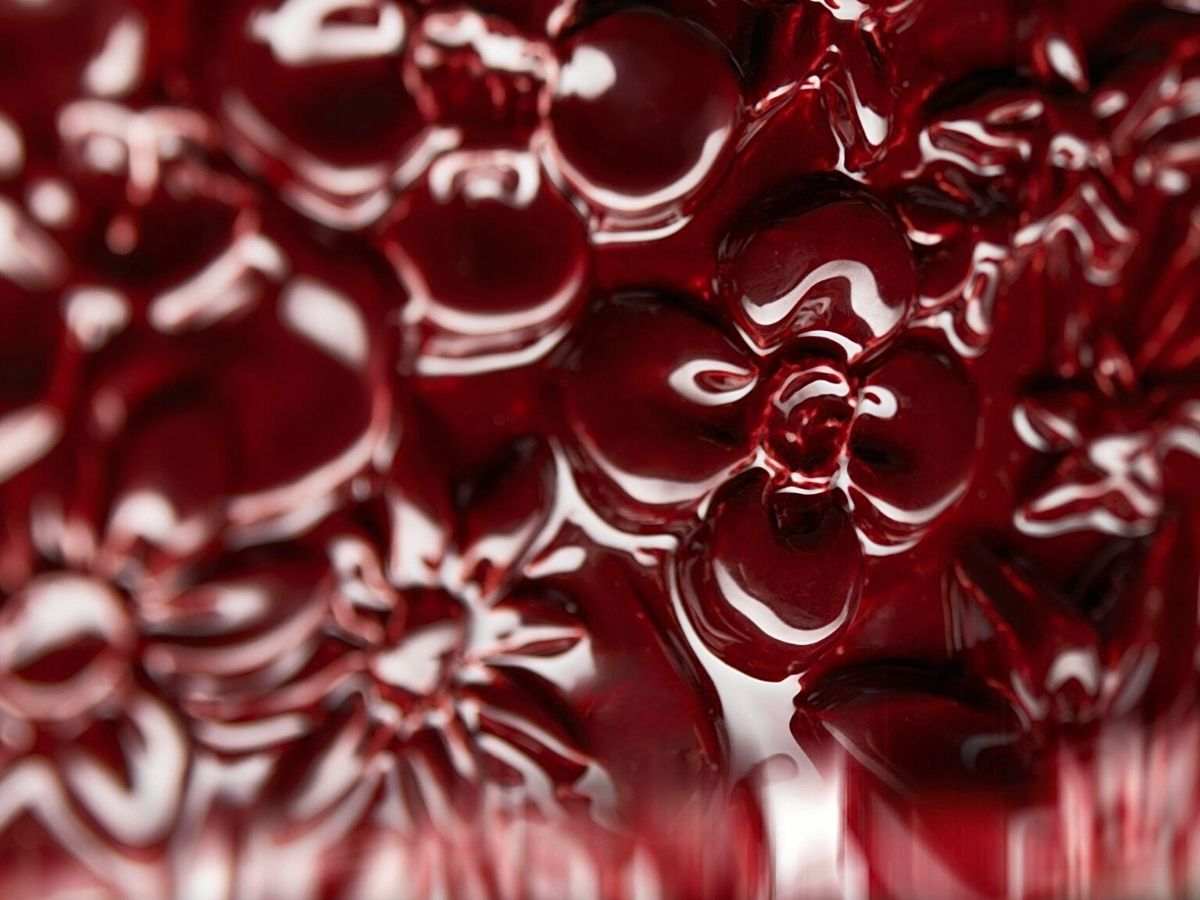 Pli, a hanging lamp by Dutch designer Felicia Arvid, is also on display, as is Hoba, an organic-shaped series of lights by Italian designers Ludovica and Roberto Palomba. Also included is Anoor, a wall and ceiling solution that is both decorative and functional by Oscar and Gabriele Buratti.
A Brief Description of Foscarini Lighting Company
Foscarini is an Italian lighting design company based in Milan, founded in 1981. The company is known for its innovative designs, high-quality craftsmanship, and use of cutting-edge materials and technologies.
The company collaborates with some of the world's most talented designers and architects to create unique and striking lighting fixtures for both residential and commercial spaces. The company's products are distributed in over 80 countries around the world and have won numerous awards for their exceptional design and functionality.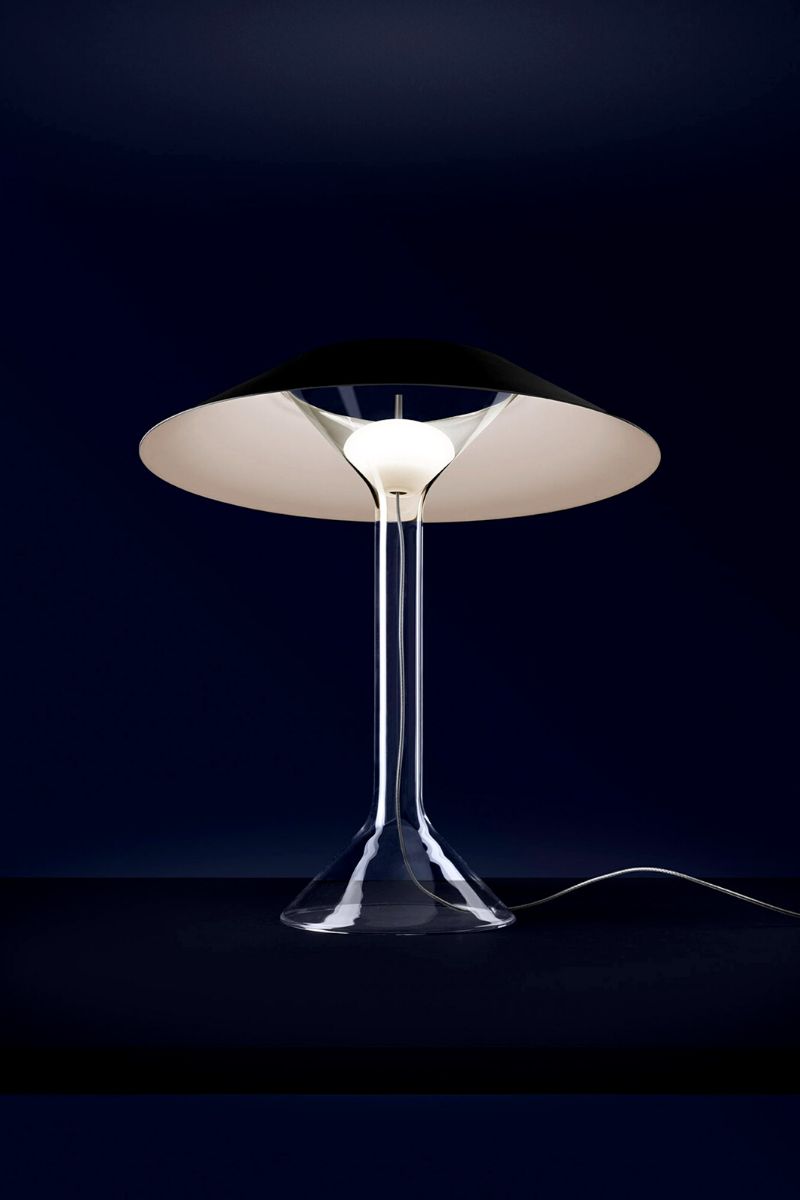 Foscarini's product line includes a wide range of lighting solutions, including ceiling lights, floor lamps, table lamps, and wall sconces. The company's products are available in a variety of styles, from minimalist and modern to more traditional and ornate.
In addition to its commitment to innovative design and high-quality craftsmanship, Foscarini is also dedicated to sustainability and environmental responsibility. The company uses eco-friendly materials and production methods whenever possible, and works to minimize its environmental impact throughout the production process.
Visit Foscarini if you're curious to know how they achieved this wonderful green installation and what they do best.