On Sunday, November 14, over 10 million people tuned in to Oprah Winfrey's interview with Adele from her own Montecito, California home. But the conversation between the two powerhouses wasn't the only thing people were marveling at – as many commented on the magnificent white roses surrounding the outdoor patio. And Oprah matched her cream-white outfit to her favorite rose for this occasion. Lucky for her Adele also chose to wear a white pantsuit resulting in the two superstars looking angelic with a halo of sumptuous roses around them in Oprah's rose garden.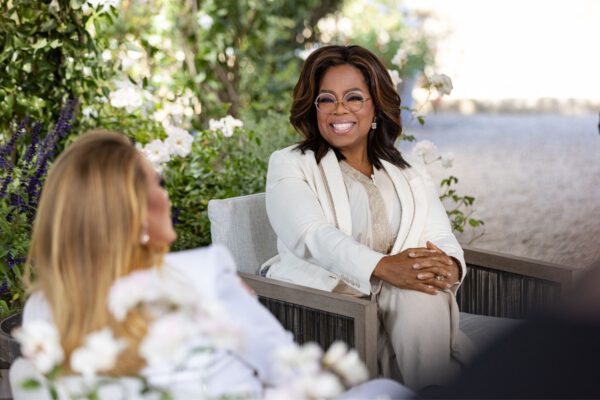 Interview With Adele in Oprah's Rose Garden
Between the picturesque backdrop of the Griffith Observatory and the glorious vocals emanating from the curved white stage, Adele's return to public performing radiated majesty. Her two-hour special aired on CBS Sunday, a combination concert from the historic Los Angeles site and interview to discuss her anticipated fourth studio album, "30," arriving Friday. The show attracted a mighty same-day audience of 10.3 million viewers, making it the most-watched entertainment special since the Academy Awards in April. Of course, with Oprah Winfrey as the interviewer – from the rose garden near her tea house – and an audience of 300 packed with Hollywood luminaries (Melissa McCarthy, Lizzo, Leonardo DiCaprio, Drake, James Corden, Seth Rogen among them), it would have been easy for this affair to get mired in celebrity ickiness.
Paradise of Roses
To create this paradise, Winfrey hired master rosarian Dan Bifano, who also created gardens for singer Barbra Streisand and Tom Ford. Winfrey often does interviews under this magnificent arch of Sambreuil roses that are also scented with jasmine, including her exclusive with Prince Harry and Meghan Markle. Oprah's rose garden turned out to be magnificent to have them.
Dan Bifano
"Oprah likes the Brass Band rose because there's a hint of orange in it. I do too because it blooms a lot and is a vigorous grower. I normally use only modern roses and I like flowers from Tom Carruth, Christian Beddard, and the House of Meilland. Furthermore, I prefer a fertilizer that combines alfalfa. Meal, chicken manure, worm castings, cottonseed meal, and fish meal to offer well-rounded nutrition in the spring and fall to create these intoxicating blooms. Climbing Sambreuil is one of her favorite roses though there are 600 rose bushes on Oprah's rose garden of 65 acre."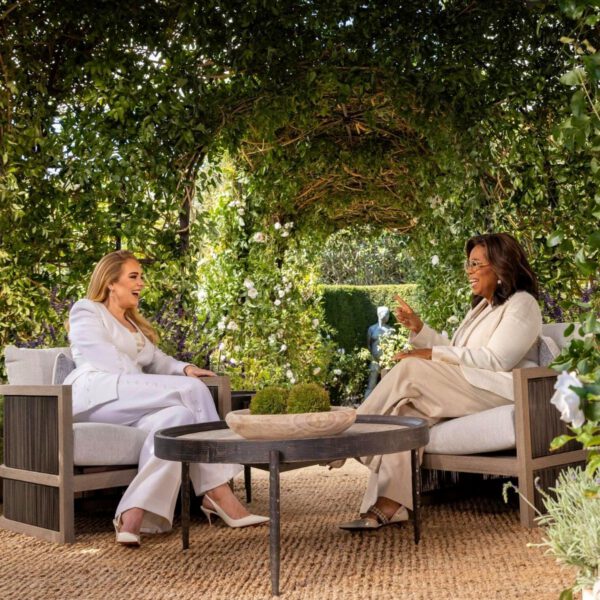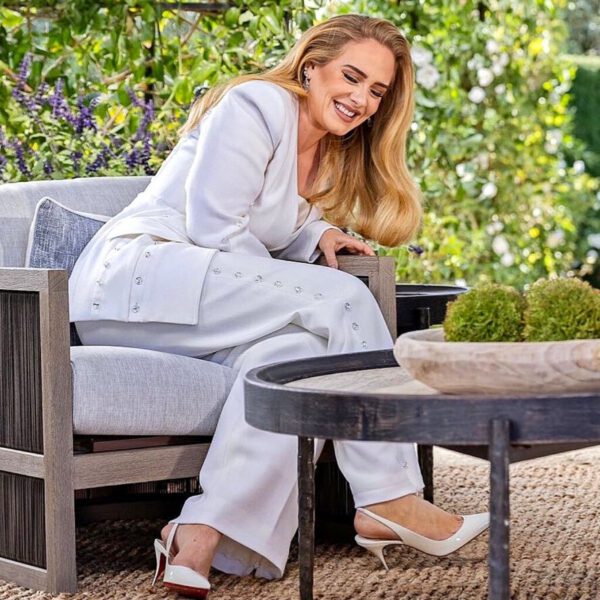 About the Interview in Oprah's Rose Garden With Adele
Adele feels very uncomfortable that she chose to dismantle her son's life by getting a divorce but could not ignore her own happiness. The Tottenham-born star is embarrassed about the split from ex-husband Simon Konecki and disappointed for herself and her son, Angelo. She knew that, as an adult, Angelo would be livid with her for staying in a marriage that made her unhappy. But Adele is moving on in her personal life and dating sports agent Rich Paul.
Her Love for Boyfriend Rich Paul
Adele: "He's just hilarious. Oh, he's so funny. Yeah, and very smart. I met him and then a couple of-- couple years later, we went out for dinner, which he says was a business meeting. I'm like, a business meeting about what? We wouldn't be having a meeting about business. And then it was just the first time we'd hung out only on our own, and not with other friends and stuff like that. So that was a very natural way. I think that's how people would normally meet each other, like, in real life."
She Exercised to Combat 'Paralyzing' Anxiety Attacks
Adele shed about 100 pounds in two years primarily through exercise. She told Winfrey she started working out to combat "paralyzing" anxiety attacks and because she had the time: "It became my time, me having a plan when I had no plans…having these 'pins' in my day helped me keep myself together." While some fans might have felt Adele's everywoman appeal took a hit with her glamorous makeover, she shrugs off any criticism. Adele: "I'm not shocked or even fazed by it. My body has been objectified my entire career. Am I too big? Am I too small? I never looked up to anyone because of their body...I was body positive then and I'm body positive now. It's not my job to validate how people feel about their bodies. I'm trying to sort my own life out!"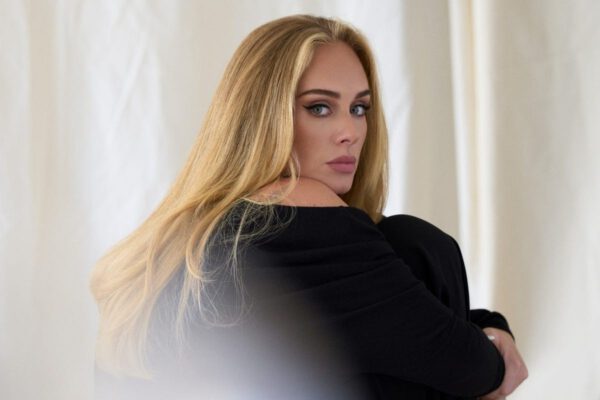 30
Adele: "I was certainly nowhere near where I'd hoped to be when I first started it nearly three years ago. Quite the opposite actually. I rely on routine and consistency to feel safe, I always have. And yet there I was knowingly — willingly even, throwing myself into a maze of absolute mess and inner turmoil! I've learned a lot of blistering home truths about myself along the way. I've shed many layers but also wrapped myself in new ones. Discovered genuinely useful and wholesome mentalities to lead with, and I feel like I've finally found my feeling again. I'd go as far as to say that I've never felt more peaceful in my life. And so, I'm ready to finally put this album out."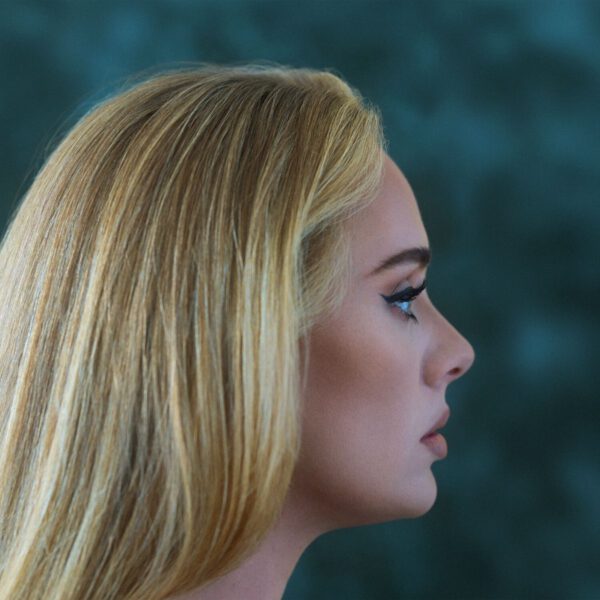 "It was my ride or die throughout the most turbulent period of my life. When I was writing it, it was my friend who came over with a bottle of wine and a takeaway to cheer me up. My wise friend who always gives the best advice. Not to forget the one who's wild and says: "It's your Saturn return babes fuck it, you only live once!" The friend who'd stay up all night and just hold my hand while I'd sob relentlessly not knowing why. The get-up and go friend who would pick me up and take me somewhere I said I didn't want to go but just wanted to get me out the house for some vitamin D. That friend who snuck in and left a magazine with a face mask. And some bath salts to make me feel loved. While inadvertently reminding me not only what month it actually was, but that I should probably exercise some self-care! And then that friend who no matter what, checked in on me. Even though I'd stopped checking in with them because I'd become so consumed by my own grief. I've painstakingly rebuilt my house and my heart since then and this album narrates it."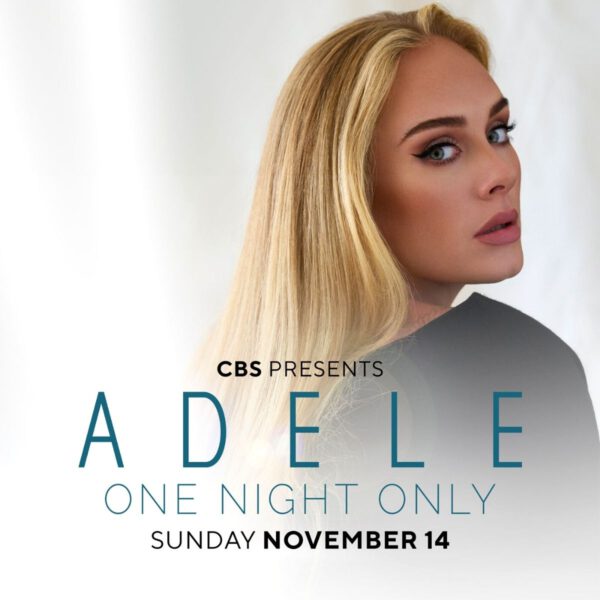 Curious About the Songs in Her New Album?
Starting with "Hello" — which she told Winfrey she'll always have to use as a concert launch — Adele brushed aside tendrils of hair blowing in the gentle breeze. With her band and an orchestra nearby, Adele bounced in place in her curve-hugging black mermaid gown, leaning into the song's chorus with gusto. This was, she announced, the first time her 9-year-old son, Angelo, was seeing her perform. "It's the honor of my life, baby, to have you here," she directed toward him. The show rolled out some hits ("Someone Like You," "When We Were Young," "Skyfall") and included an arranged proposal. Though it felt like an odd insert, the segment allowed Adele the opportunity to sing her creamy version of Bob Dylan's beautifully unvarnished "Make You Feel My Love" to the newly engaged couple. During the run-up to the release of "30", Adele has talked plenty about the songs originating during her split from her husband and Angelo's dad, Simon Konecki. Her new material is unsparing in its vulnerability.
Fans have already made the first single, "Easy On Me," a worldwide smash, but the other three songs she debuted are arguably musically richer. "I Drink Wine" is hardly the frolicking party tune its title might suggest. Instead, Adele conjures a throwback to classic soul songs and wonders, "How can we both become a version of the person we don't even like?" before pleading, "I need some substance in my life, something real, something that feels true." "Love Is a Game" – constructed like an old-fashioned standard with swirls of 70s soul - provides Adele with her Judy Garland moment. You could imagine her holding a burning cigarette in a dim cabaret as an organ flutter behind her and she sings, "my heart speaks in puzzles and codes." But in a catalog crammed with personal testimony, "Hold On" might be Adele's most intuitive new song. "I'm such a mess, the harder that I try, I regress. I'm my own worst enemy. Right now I truly hate being me." With her own background vocals adding a haunting touch, the otherwise stark ballad was penned in a pit of despair but ascends into a hopeful prayer ("Let the pain be gracious", Adele sings). From her interview staged in Winfrey's rose garden, Adele also shared that she can deadlift 160-170 pounds. "It started at 10 pounds!" she said with you-can-do-it-too emphasis. She would like more children, but "It wouldn't be the end of the world" if she never expanded her family. And that "peace of mind" and "stability" are her two greatest desires in life.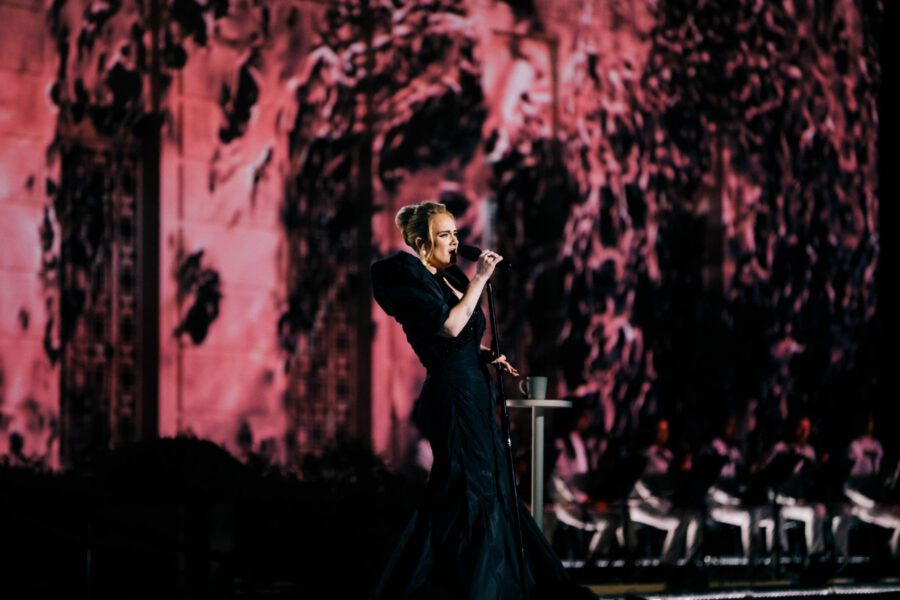 Special
The combination of Oprah's rose gardens that also consist of Pandora roses, peachy Bronze Star, Heaven on Earth in blushing pinks, and bronze and lavender Distant Drums, Yves Piaget, and a red Marilyn Monroe and Adele's authenticity, her natural beauty, her unparalleled vocal talent and her willingness to undress her deepest emotions in song, coalesced for a special that felt exactly that: special.
Oprah's Rose Garden
"It's my happy place. And for others too. A huge welcome to my rose garden, it was my treat."