For Public Records, a Brooklyn restaurant and music venue, local design firm Mattaforma has developed a garden and community area in which plants come first at all times and consequently, humans come second during their visits. Get to know more about this interesting point of view and project!
Plants Are the Main Characters in Public Records Outdoor Space by Mattaforma
The nursery at Public Records is in an outdoor area next to the Gowanus institution's other activities, including a listening lounge, club, and vegan cafe. It functions as both an outdoor concert venue/restaurant and a nursery for plants. The main goal of the restaurant and staff was always one: convert the nearby vacant lot into a useful area with a vast array of plant varieties that could oxygenate and give life to this space.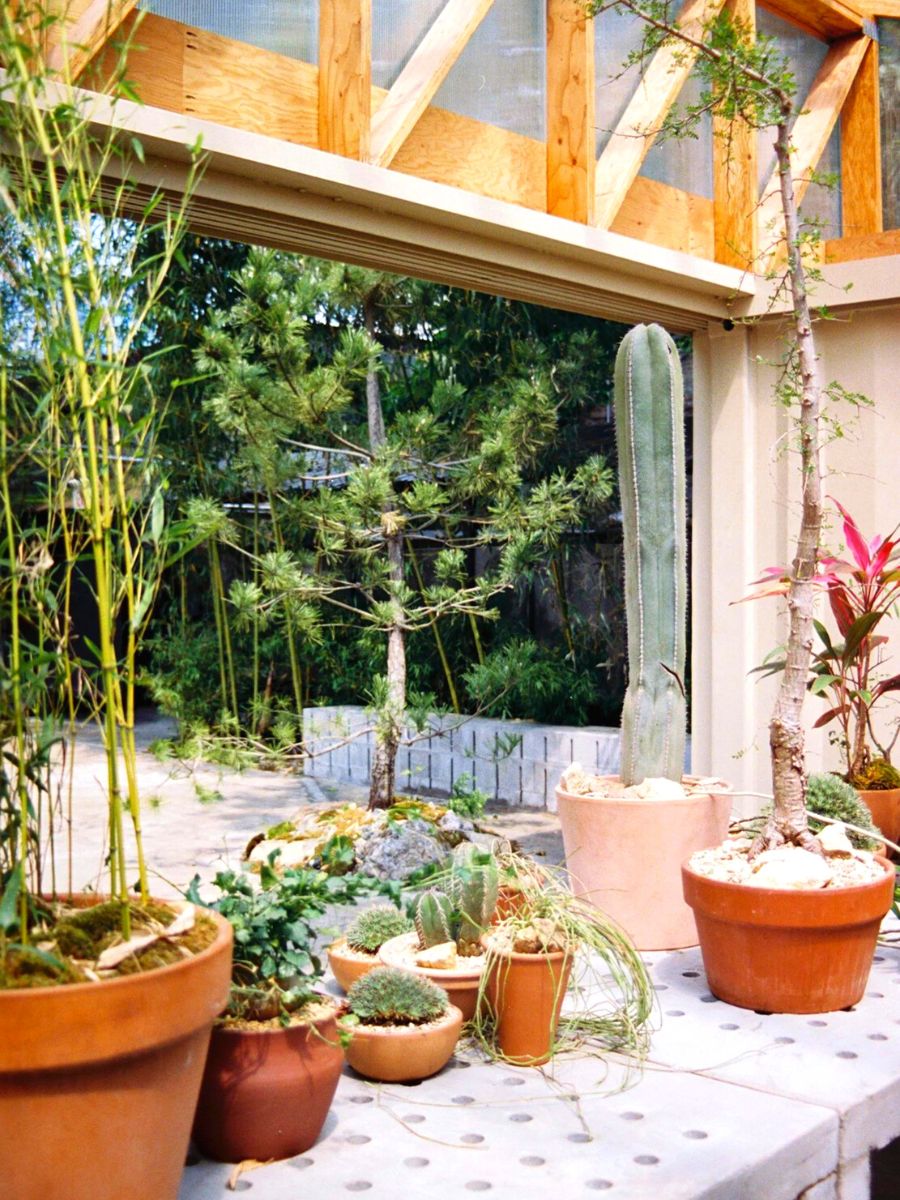 The staff at Public Records utilized many existing storage units on the site, positioning them as separators and usable spaces for both people and plants while restricting new buildings. The task was to create a community place where people could appreciate plants and learn about them as well as serve as an overwinter nursery for their garden plant collection.
With this in mind, the entire team focused first on designing a space that relied solely on passive heating in the winter, treating the plants as their 'clients first', then adapting a plant-oriented space towards humans as their secondary clients.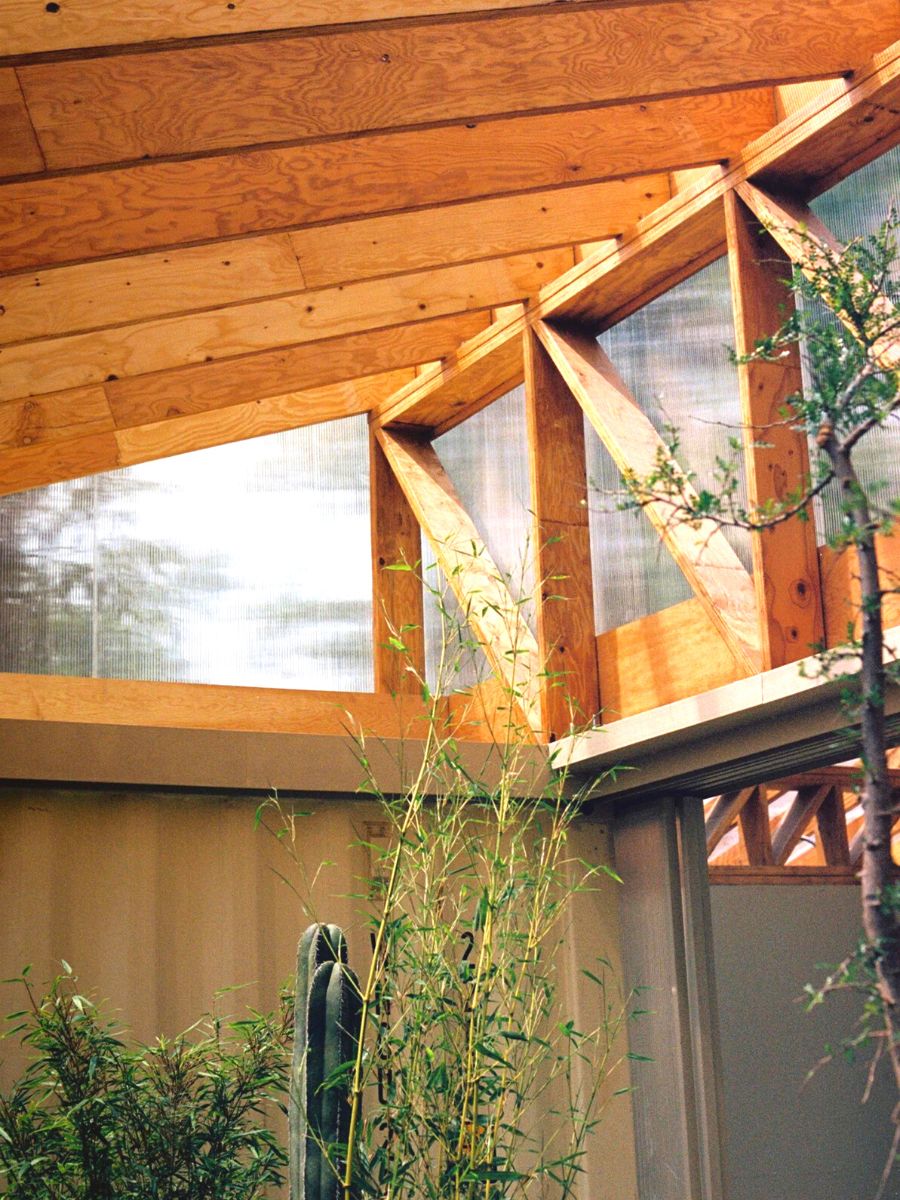 How Are Plants Housed and Maintained in Public Records?
Mattaforma firm set up wooden Pratt trusses (a structural system with horizontal, vertical, and diagonal members that can carry loads with relatively long spans) lined with polycarbonate panels to house the plants. Microllam R laminated-veneer lumber (LVL), a manufactured wood that blends micro-layers of various kinds of woods including fir and larch, was used to make the trusses on-site. On the other hand, vents were included in the trusses to allow for passive cooling during the summer months. The trusses also extend out over the sound system and DJ booth to celebrate the DJ booth 'like an altar'.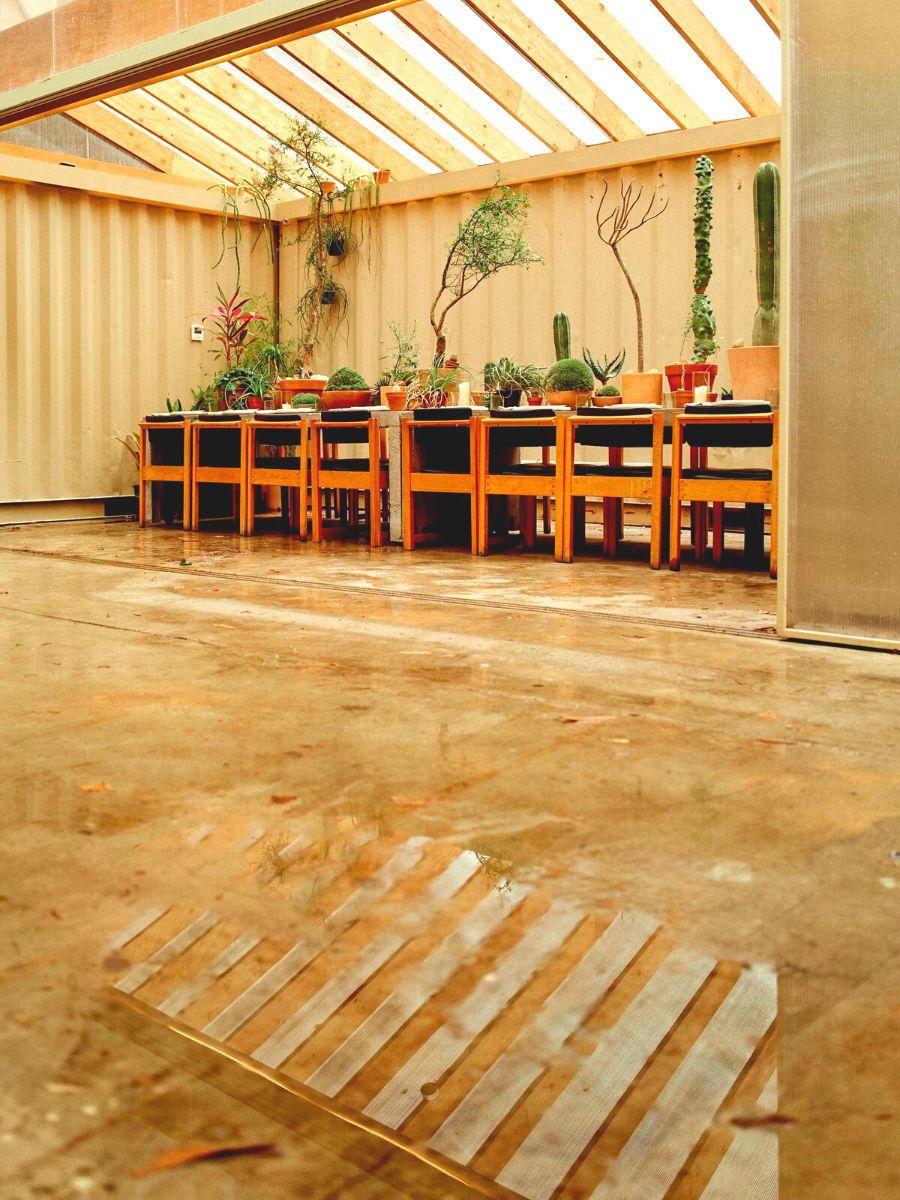 The sound system for the nursery was also developed by Public Records in collaboration with audio engineer Devon Ojas. It features two blue-green and black speakers. The team also enlisted engineering firm Arup to provide advice on the space's acoustics and the New York-based Cactus Store to provide extra greenery for the location. Along with the plants in the containers, a bamboo grove and trees were planted all around the concrete dance floor.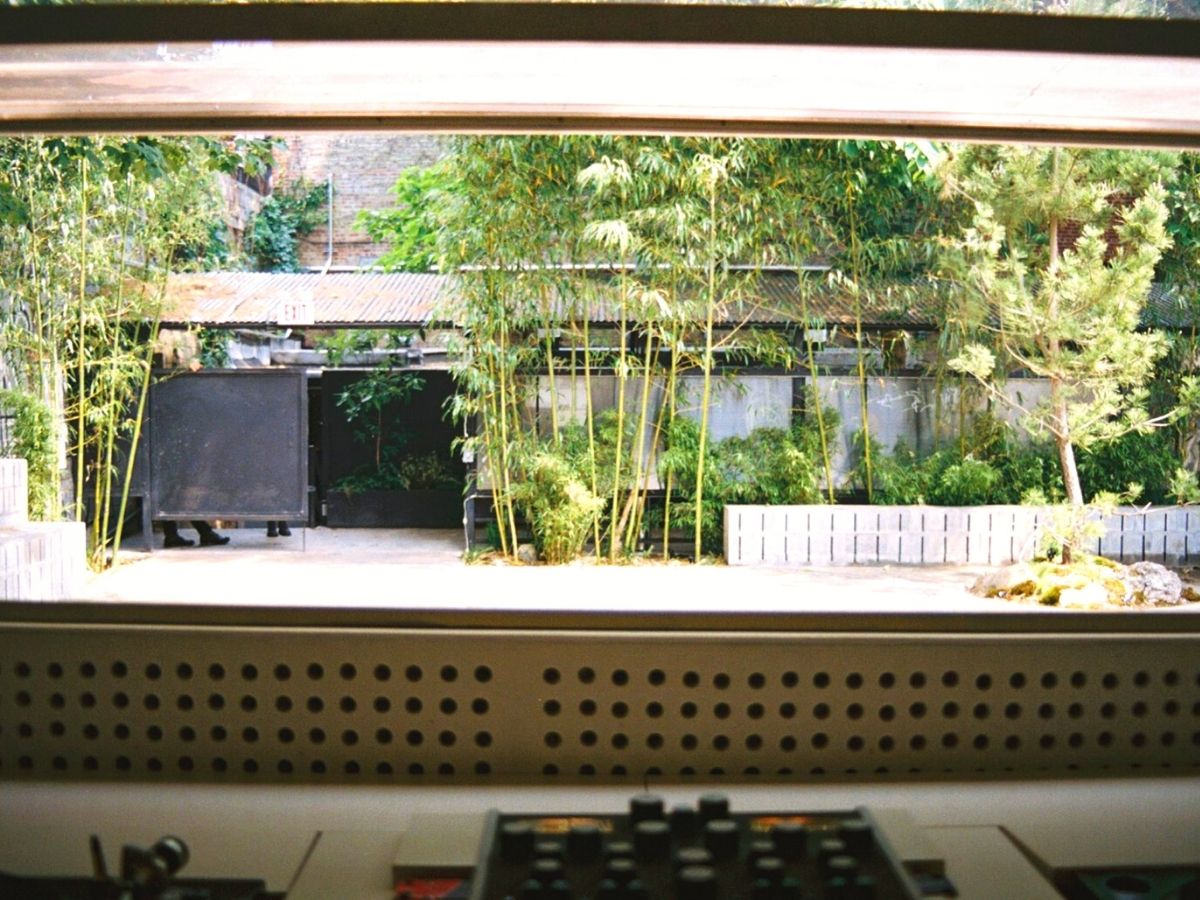 What Is the Purpose of This Project and Have Plants Come First?
It's simple, plants are given complete priority as the primary source of life and oxygen at the restaurant. This way, people will begin to understand the importance and crucial role plants play in the ecosystem. In response to the challenge of re-imagining an asphalt parking lot, this plant nursery is intended to be an ecological/urban intervention that serves to bring people and plants together, according to Public Records.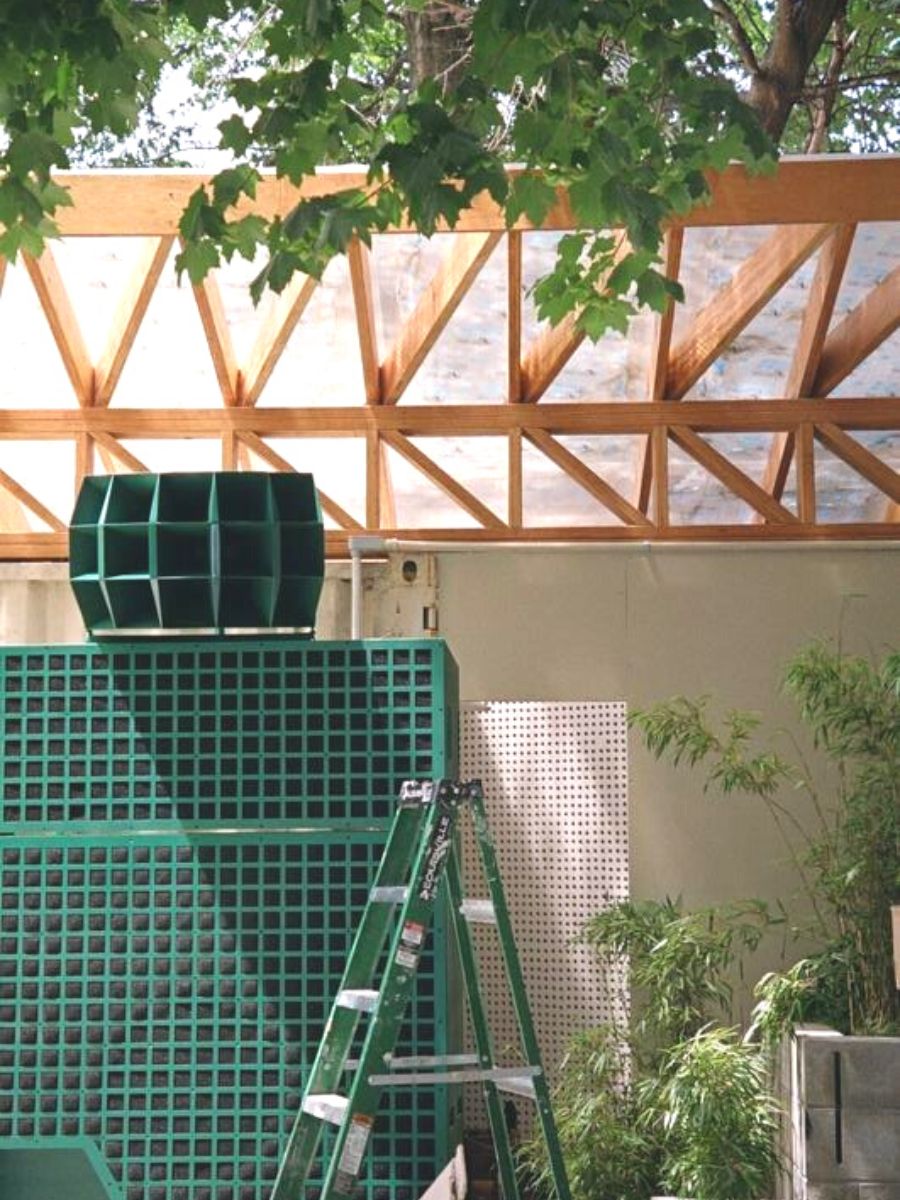 And although after the pandemic many saw plants and flowers as a way out of their negative feelings towards everything that was happening and people actually became plant and flower obsessed, there's still a great part of the population that has lost one of the most important relationships in their life—the connection with nature. Remember that according to several studies, plants and flowers do make you happier, they indeed lower your stress levels and will help you relax. So this restaurant, by Mattaforma is actually the perfect place to start rekindling your relationship with nature and how marvelous plants can aid in your day-to-day feelings and perspective.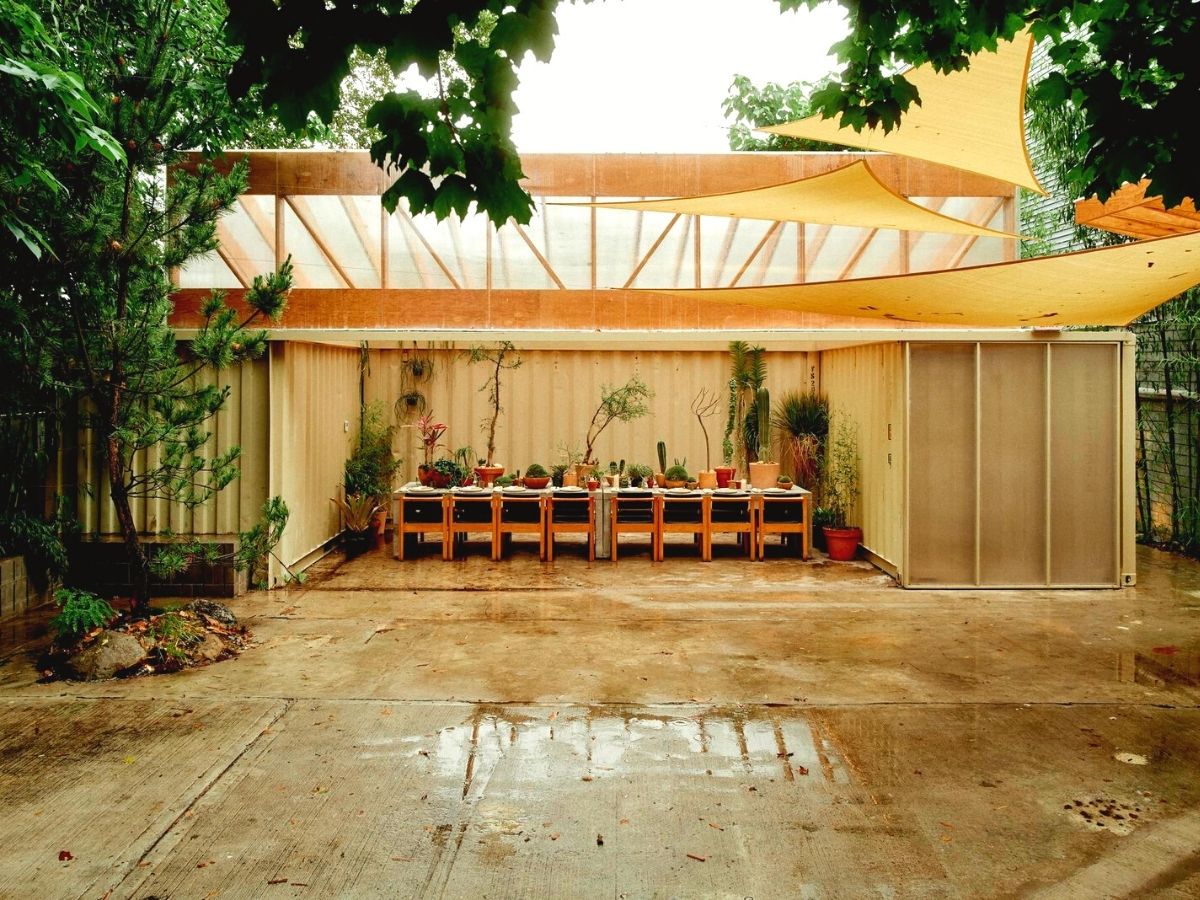 More About Mattaforma
Mattaforma is a design practice that draws on a parallel project of material and environmental research to conceive of the built environment as an actionable medium toward a more equitable planet. Jean Suh is one of the founders of Mattaforma. She is a registered architect in New York and a LEED Accredited Professional. She holds an M.Arch from Yale School of Architecture and a BS in Architecture from the University of Virginia. She previously led international projects with Studio Gang and Joel Sanders Architect in New York and contributed to projects at Venturi, Scott Brown & Associates in Philadelphia.
The business partner of Jean Suh is Lindsey Wikstrom. Her previous employers included The Living, Studio Gang, ArandaLasch, and Wendell Burnette Architects. She received her M.Arch from Columbia University, where she also won the Avery 6 Award, the Visualization Award, and the Charles McKim Prize. Wikstrom has also been awarded the SOM Prize.
Shaping the next generation of buildings in their built environment requires an ethical underpinning, and a new perspective towards resources according to Mattaforma. Material choice is one of the most significant levers they have in this regard; it's the moment the business can actively eliminate carbon from their palette. It's when existing or new supply chains are affirmed or denied; which is why Mattaforma invests in research focusing on contextual technical, historic, and cultural material values.