With the name Alnair, this Ranunculus is anything but ordinary. It's named after one of the most bright stars in the universe. Let's try to find out more about this Japanese Ranunculus. With their top-heavy blooms, this mega Ranunculus equals a peony's appearance and it looks gorgeous just as a single flower, or a bunch of only Ranunculus Alnair.
The Most Radiant Ranunculus
Each flower coming from the land of the rising sun, Japan, promises to make a jaw-dropping entrance to the flower market. This one is no different! With its a little bit brownish, coffee, creme color, it steals the heart of many flower lovers.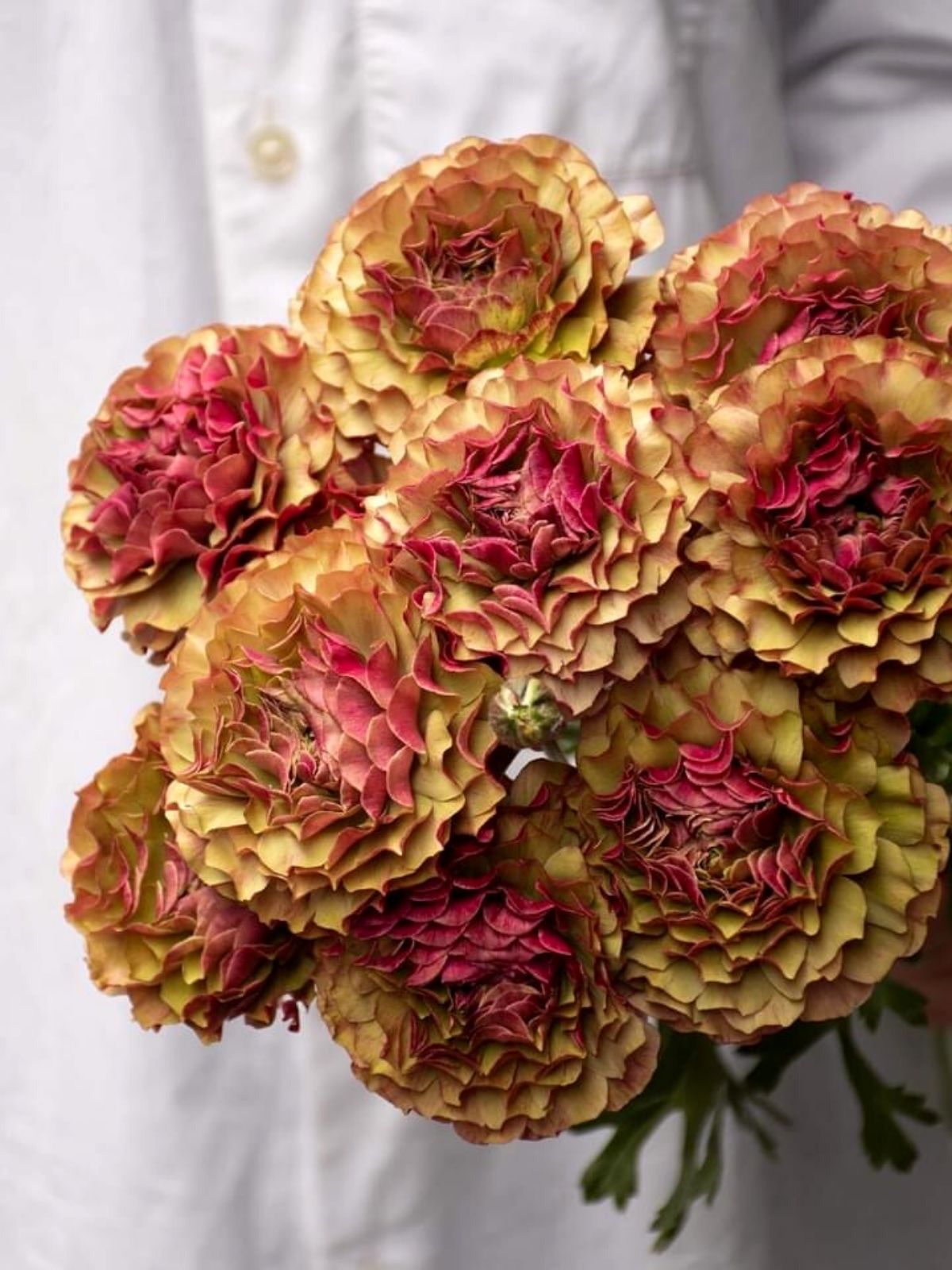 Ranunculus Season in Sync With Italian Season
Did you know that in Italy many Ranunculus are grown and that the season is in sync with Japan? Florists swoon over these large-headed flowers! Originating from Central Asia, the Ranunculus ended up in Europe. However, this specific strain is a true Japanese beauty with protected tubers of its original grower. That makes it an extra specialty.
Perfect to Make a Bridge in Colors
In bridal design, flowers with different tints of one color are really important. They make a design perfect for the eye... The bridge between several colors used can be in the one color you add to your arrangement. In this case, this Ranunculus Alnair is a fabulous flower to show all the colors it has in it. When intermixed, the two areas clash, neutralizing one another.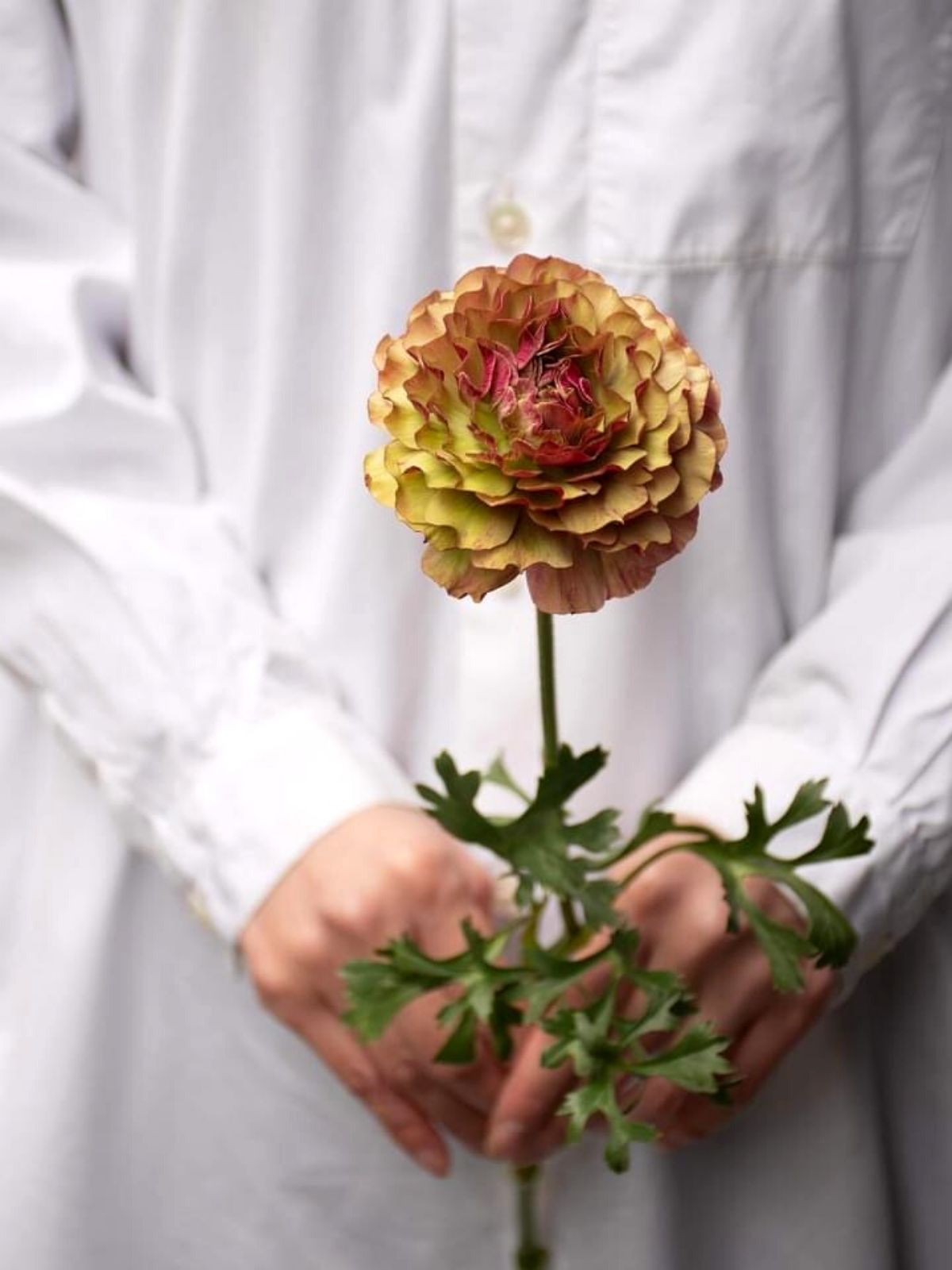 Love at First Sight
Alnair is not your ordinary Ranunculus and therefore not the cheapest one. It is exported from Japan to the United States and Europe and it is an expensive strain. The export is mostly requested in small numbers of 20/30 stems per bunch for it to stay affordable and interesting for the florist. But once you put your eyes on this beauty, all of that is forgotten since it is love at first sight for the florist.