Have you ever worked with one of the Princess roses? Perhaps you've had them at home, in your flower shop, or used them in a bridal bouquet or arrangement before. These royal beauties from the Japanese Princess roses collection are not only blessed with unique and special names, they also offer a range of mesmerizing scents and colors. The strong blooms generally have a longer vase than the average garden rose, ensuring that you can whiff their scents and admire their beauty for quite some time.
Princess Roses Were Bred for the Emperor of Japan
Fun fact: Princess garden roses are a line of specialty roses bred specifically for the Emperor of Japan. Not surprisingly, the Princess collection offers garden roses that come in unique shapes, colors, and petal formations that aren't found elsewhere. And since they were bred for royalty, the emphasis of these varieties lies on unparalleled beauty as well as long vase lives (10 days on average). There are several farms around the world that grow these garden roses, such as Alexandra farms, but some of the varieties in the princess collection are exclusive to specific farms.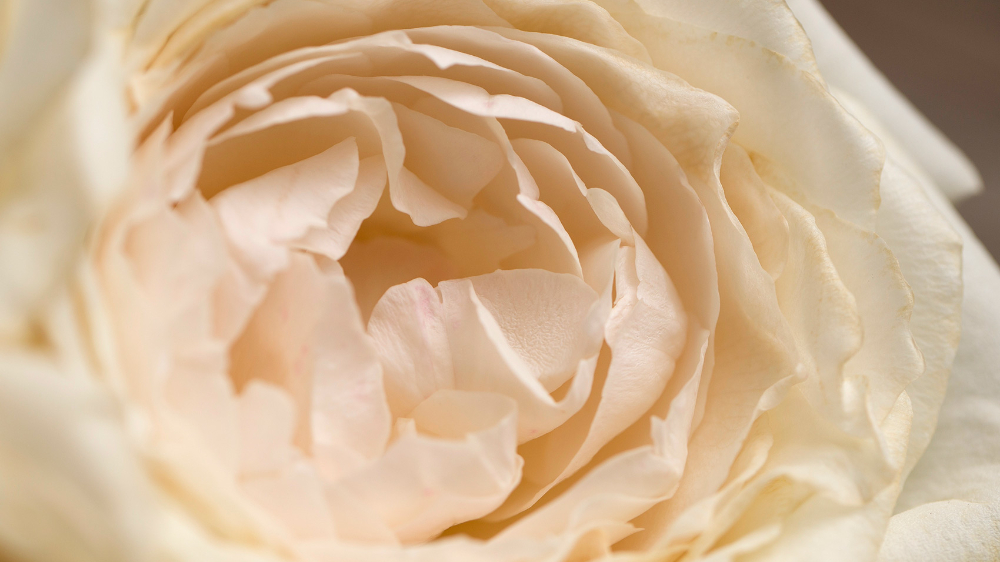 Rose Princess Aiko
Let's start with Princess Aiko. A variety that has been around a little longer than some of the others so you might already be more familiar with it. Princess Aiko is a beautiful salmon pink garden rose with a peony shape. This rose definitely brightens up any room. The rose Princess Aiko is also known as 'Beloved One' and is named after a Japanese Princess. In a break with tradition, the name of the princess was chosen by her parents, instead of by the Emperor. It was selected from the teachings of the Chinese philosopher Mencius and means:
"One who loves the others will be constantly loved by them; one who respects others will be constantly respected by them."
Rose Princess Hitomi
A fairly new variety is Princess Hitomi. This medium to large rose has a seductive, but not too overpowering, fragrance of lavender. Hitomi, which stands for 'beautiful history', catches your eye with its pure, cotton-candy pink color. Because the tone of her hue is so even, it brings to the fore delicious contrasts in the form of her petals: her inner petals are rolled into four hearts, while her outer petals curl under into a layered array of starry points. The perfect blend between sophistication meets baby-girl vibes.
Rose Princess Kishi
This deep cherry red with magenta undertones beauty is called Princess Kishi. Just like the rose Princess Sakura, this variety needs a good drink of water for a couple of days before it will start to bloom delightfully. When Kishi fully opens, the rose reveals a chartreuse green center that creates a very striking contrast. The name of  Princess Kishi stands for 'long and happy life'. It's the perfect alias for this rose because this strong variety with large blooms has a very long vase life of 12+ days!
Rose Princess Maya
With petals of a pure light peach, Princess Maya is sure to wow anyone. This striking variety that carries the meaning of 'night rain' opens into a medium-size rose with outer petals that curl under, forming starry points, and inner petals that make elaborate folds in the classic garden rose quartered pattern. Thanks to the size, color, and light rose fragrance of Princess Maya, it is a particularly favorable choice for wedding arrangements and bridal bouquets.
Rose Princess Meiko
Princess Meiko, pronounced as Princess May-EE-co, flaunts her lovely color with rounded, layered, camellia-like petals. In the fully open flower, the outer petals make a flaring skirt, while the center petals cluster into quarters, begging to be lifted to the nose. This party girl's vivid pink color evenly suffuses the entire blossom. It evokes gaiety and pops in a palette of hot hues or contrasts beautifully with pink-tinted white flowers.
Rose Princess Miyuki
Princess Miyuki is, unlike the rose Princess Aiko, not named after an actual princess. Nonetheless, the name for this stunning white garden rose was carefully chosen. The name 'Miyuki' is actually a pretty common Japanese feminine name and has several meanings like 'first snow' and 'beautiful snow'. Princess Miyuki was clearly given this name because of its gorgeous snow-white looks. Roses this pure white are hard to find, especially ones that combine their looks with a romantic fragrance, but Princess Miyuki has it all; snowy-white petals, high-centered blooms, and a delicious scent of myrrh - a rich, warm, sweet yet spicy fragrance reminiscent of aniseed.
Rose Princess Sakura
Princess Sakura is a beautiful peony-type garden rose with a peachy pink color. The shades of Princess Sakura vary from an almost white on the outer petals to bright pink with warm peach hues toward its center. This rose was named after the Japanese sakura flower which translates to 'Cherry Blossom.' This stunner is a great choice for blending with those popular peachy-guava tones. When this rose arrives the blooms are still very closed and it will need at least a couple days in water to open nicely.
Rose Princess Suki
Princess Suki is an eye-catching cabbage-shaped garden rose and carries the meaning of 'Loved One'. This rose catches the eye because of its almost cherry color on the inside and pale yellow on the inside, with a layer of cream in between. She opens just far enough to reveal curving, overlapping petal edges even while she retains a distinctly spherical shape.
Princess Kaori
Princess Kaori has an extraordinary color that matches its sweet, yet subtle scent. With a bluish medium lavender color, Princess Kaori looks both rich and delicate. Her cabbage shape puts that color on opulent display, as subtle white margins on the outer petals give definition to each curved, overlapping edge.