Creating a bouquet can be safely considered a work of art. Research shows that those who want to master the craft should be familiar with the floral arts of different cultures and civilizations to have a grasp of the origin and development of the flower arrangement styles.
Starting The Process
The process starts with the choice of flowers. Depending on the occasion, your choice will be different from one event to another, but there are some basic principles you should stick to by all means. You need to stick to a color scheme. Make sure it corresponds to the colors chosen for the event. Then, try to choose fresh flowers. Surely, this will depend on the season your event is taking place. Opt for hearty flowers, such as chrysanthemums, that are both strong and durable. They make a perfect choice for occasions that might last for the whole day.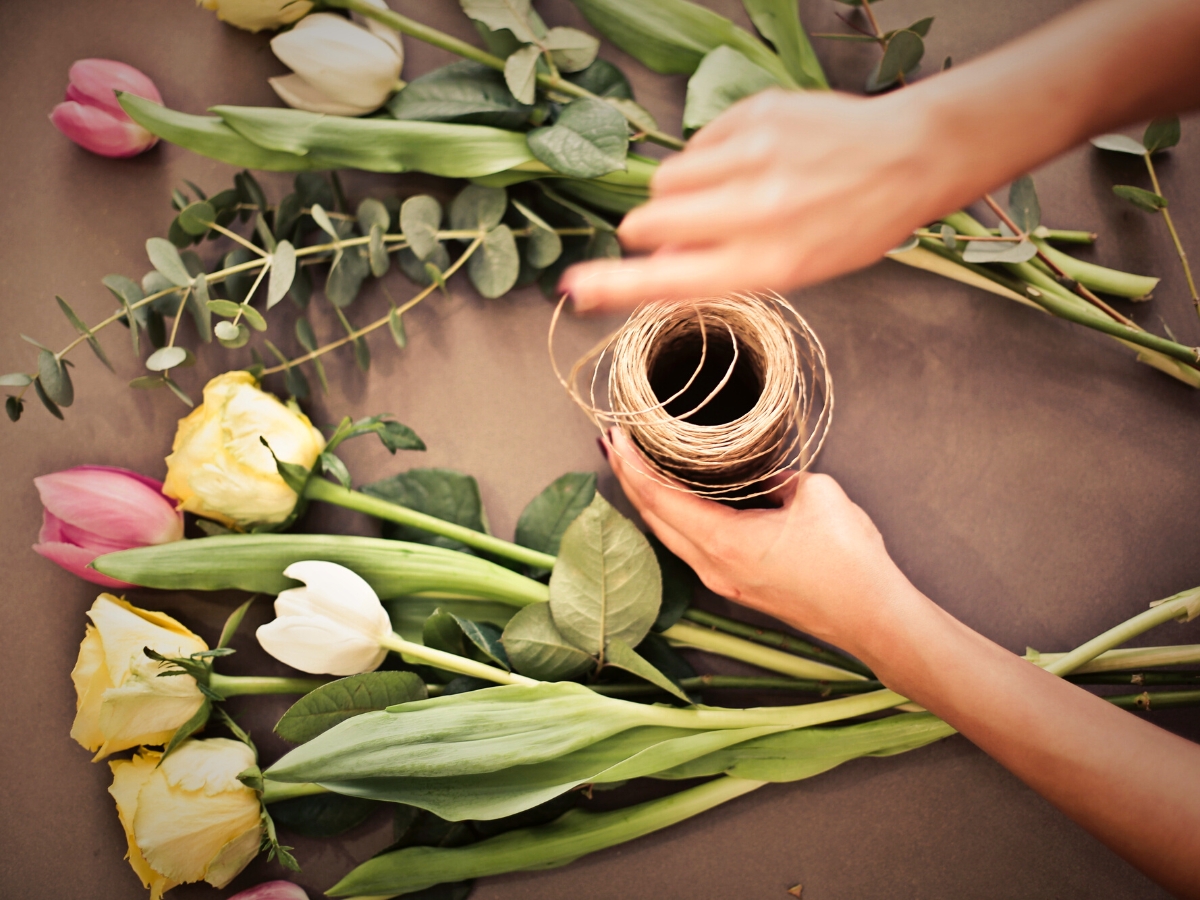 Let's now move on to the actual steps you need to take to create a bouquet that everyone will remember.
Go for the Top Quality
It is not worth saving on the quality of flowers. If you want to stand out, always go for the top quality. Flowers make an impression owing to their visual and olfactory impact. This means that the flowers you pick must smell awesome. They need to be fresh and sturdy. This is your golden rule, no matter where you get them from.
If you are a college student, you know how much quality matters in everything you do, especially when you deal with your academic essays and term papers. That's why many students use the reliable and trustworthy services of LetsGradeIt. This is a leading online essay writing company with an impeccable track record in offering top-quality essays, top-notch writers, and on-time delivery.
Inspect Flowers and Remove Thorns
The next step is to carefully inspect the selected flowers. You want to identify and remove thorns to avoid the embarrassment of hurting someone inadvertently. Some flowers might also have extra leaves, which distort the overall visual impression. Make sure you remove those too.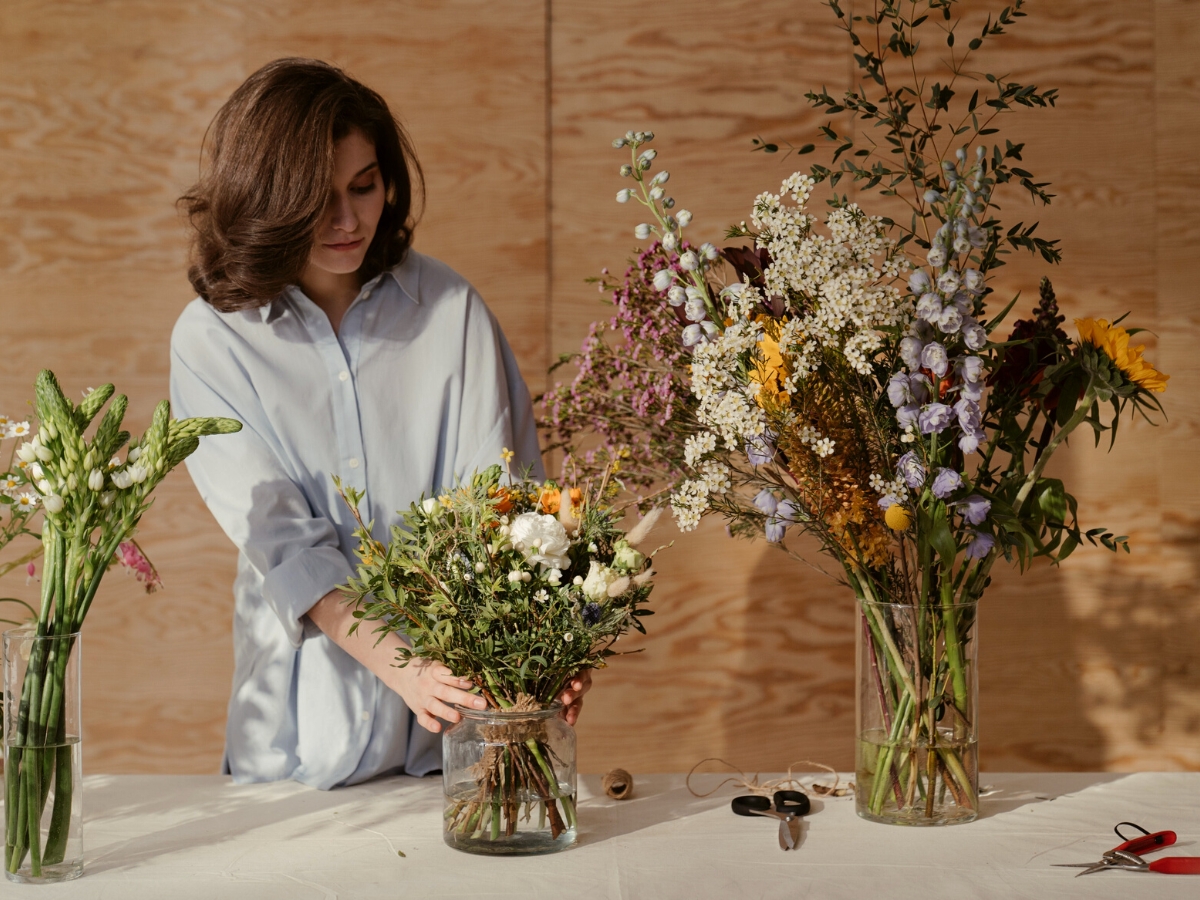 Pick Your Focal Flower to Build Your Bouquet Around It
You might have a good selection and range of flowers, but you need to pick the main one–the lynchpin, as it were. It must be the focal point in your bouquet, one that catches the eye immediately. All the other flowers must work as accessories to accentuate the visual impact of the core flower. You can select the colors and sizes of the secondary flowers accordingly. Overall, they should work together to create a sense of unity in which the focal flower will have the dominant role.
Filler Flowers Are Important Too
It is impossible to create a perfect bouquet that won't have gaps and blank spaces in the arrangement. You need filler flowers to fill those gaps. There is a whole range of filler flowers you can choose from, including bouvardia, delphinium, baby's breath, dusty miller, feverfew daisies, heather, holly, myrtle, and others. Use these to make your bouquet look pretty. It will also look much bigger with filler flowers.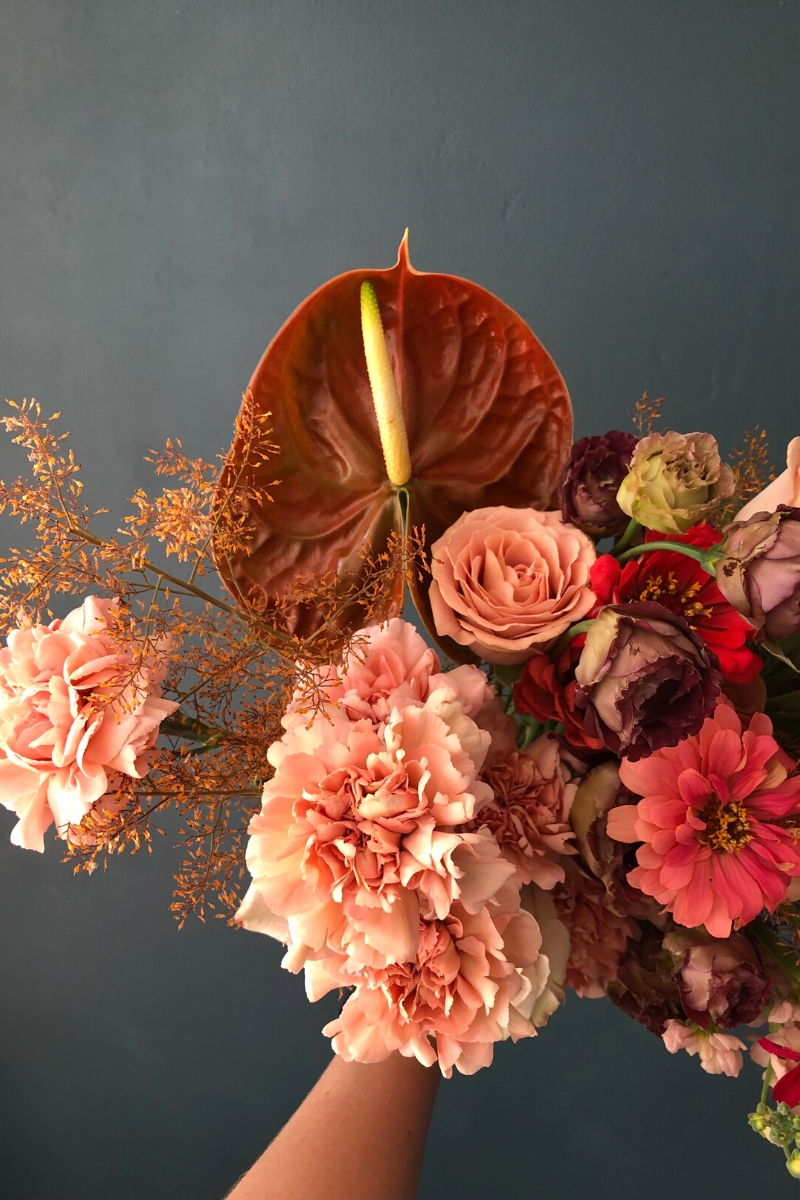 Make Sure to Wrap Stems
When you have completed all the previous steps, your bouquet is nearly done, but you still need to wrap all the stems. You should tile them together to avoid falling the whole thing apart. Use tape, glue, or wire to that end. Whatever method you choose, pick a corresponding color to make sure the color of your strapping material and the flowers themselves match without attracting attention to the stems.
Finishing Touches
Now you are just one step away from it. Put the finishing touches to your bouquet by sprucing it up with a ribbon. Using some kind of decorative wrap is also a good idea. Like with all other handmade products, your bouquet must look and feel both fresh and stylish to make you stand out and be proud of yourself. If this is a wedding bouquet, you should leave sufficient space for the bride to hold it safely.
Final Thoughts
Creating a stylish bouquet is no easy task. It takes a lot of effort, skill, and practice to master the skills of creating bouquets that make you proud. Make the most of our tips and follow the sequence consistently. Remember that practice makes perfect, so don't get discouraged if you are not happy with your initial attempts. You will definitely pull it off one day.
Diane Sherron is a professional writer and floriculturist. She also has a long track record in interior design. Diane enjoys sharing room decoration ideas with college students with limited financial resources. Most of her recommendations are DIY ideas, so students do not need to break the bank to follow them.