Jacqui Owen, floral designer from
Jacqui O
, was invited to exhibit at the prestigious RHS Tatton Flower Show this summer. Jacqui is passionate about the planet and preserving the environment, especially bees who pollinate the local flowers she uses for her creations. She weaved this theme into her floral installation with recycled milk bottles at the exhibition.
Bees Get the Spotlight in Jacqui O's Floral Installation
Not forgetting the fabulous honey that helps us preserve and strengthen our immune system, she decided to build her creation with recycled milk bottles, upcycled decking boards from the back garden, and chicken wire to create a "Bee friendly, Bee kind" theme. In true Cheshire style, Jacqui invited other small businesses from around the area who share her ethos to become part of the installation.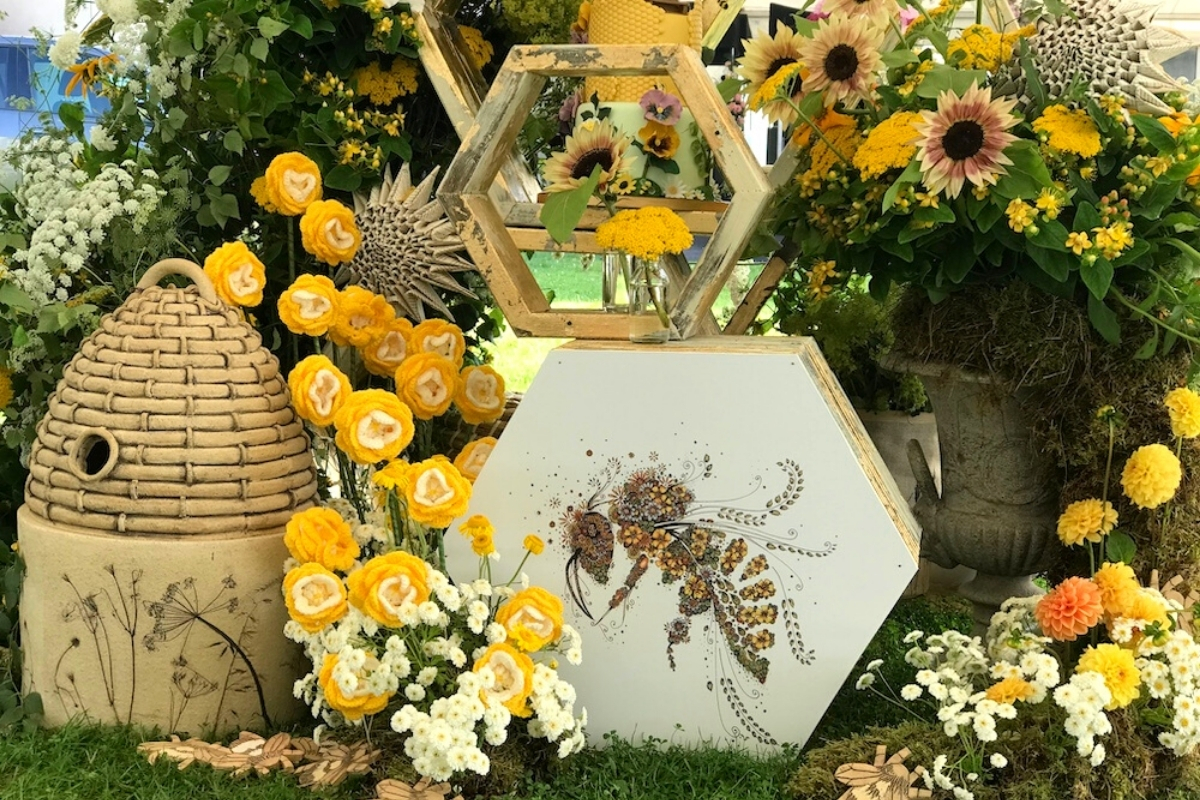 "It's all our blooming responsibility to continue to look for opportunities to improve our impact and more and more brides choose bee-friendly flowers from local growers and we are seeing a definite upward trend in environmental conscious couples."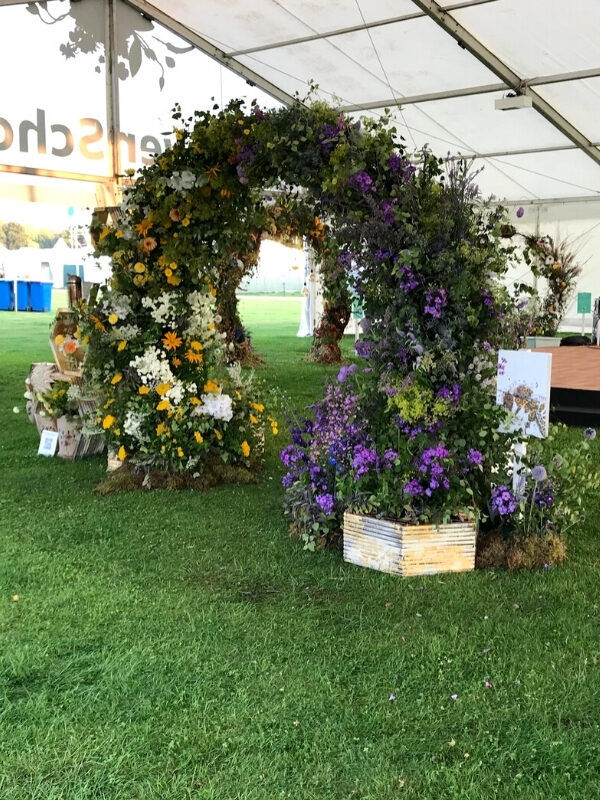 Creating Lasting Memories
One lasting memory for Jacqui was the visitors to the show were excited to be able to capture a floral memory of spending time together, however many struggled to get that perfect photo together. She says: "We live in a social media world now and seek to share our experience of the special things we do with our friends and family and Tatton is one of those events full of Insta worthy snaps, stunning floral designs, sweetest fragrances, and tantalizing textures you can't help touch."
The Show-Stopping Floral Installation at the Tatton Show
Senses are aroused and the camera is poised to capture that moment in time with those special people. The Jacqui O Floral moongate became the unofficial Tatton show backdrop as visitors queued to have their picture taken by the Jacqui O team under their show-stopping 'Bee friendly, Bee kind' floral installation.
Jacqui O
. Instead of only sketching them, she replaced her pencils and sketchbook with actual flowers, wanting to be surrounded by nature once again. "My passion lies in the skilled art of showcasing some of the most beautiful gifts of nature, appreciated by those who see them not only for their beauty but also their power to evoke emotion for a special occasion."