Indeed you might be wondering, what is an Indian Summer and why is it called this? In this article, we'll answer your questions and most importantly, emphasize why Simply Calla has got your back to achieve the perfect Indian Summer theme and appropriate flowers for the season.
Simply Calla Is Ready to Say Hello to a Beautiful Indian Summer
With the actual summer season coming to an end, the Indian Summer gives space to welcome a new, and one of the most beautiful seasons in the world: autumn. Filled with endless floors full of crunchy brown leaves, along with gardens penetrated by beautiful fall flowers and diverse colors, we can definitely say fall is one of our favorite seasons.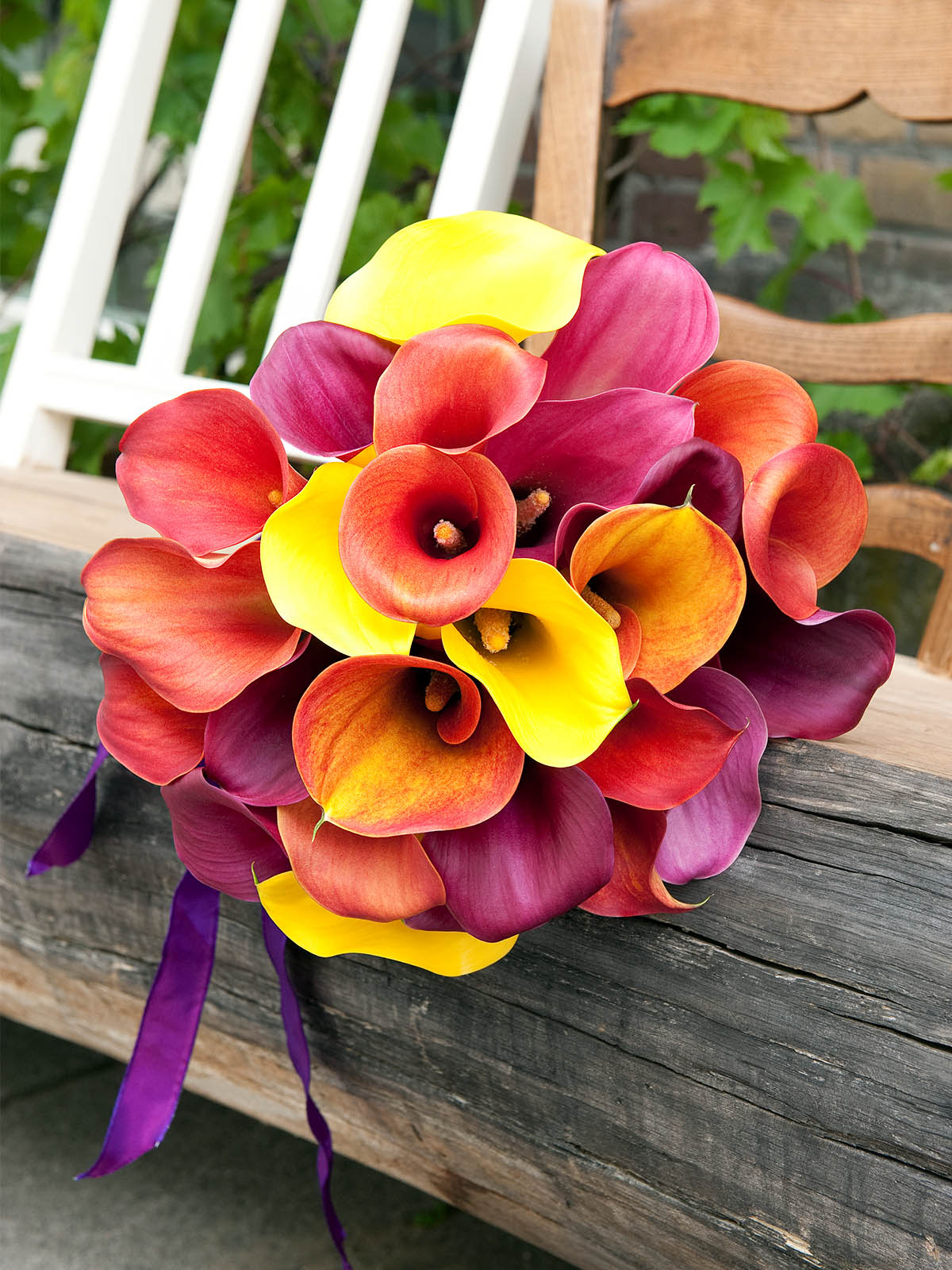 As you know, each season comes with different and specific flowers that embody them. And to give a great start to the autumn season the right way, Simply Calla has your inspiration for just the flowers your garden or floral arrangements will need to be a complete fall-tastic success.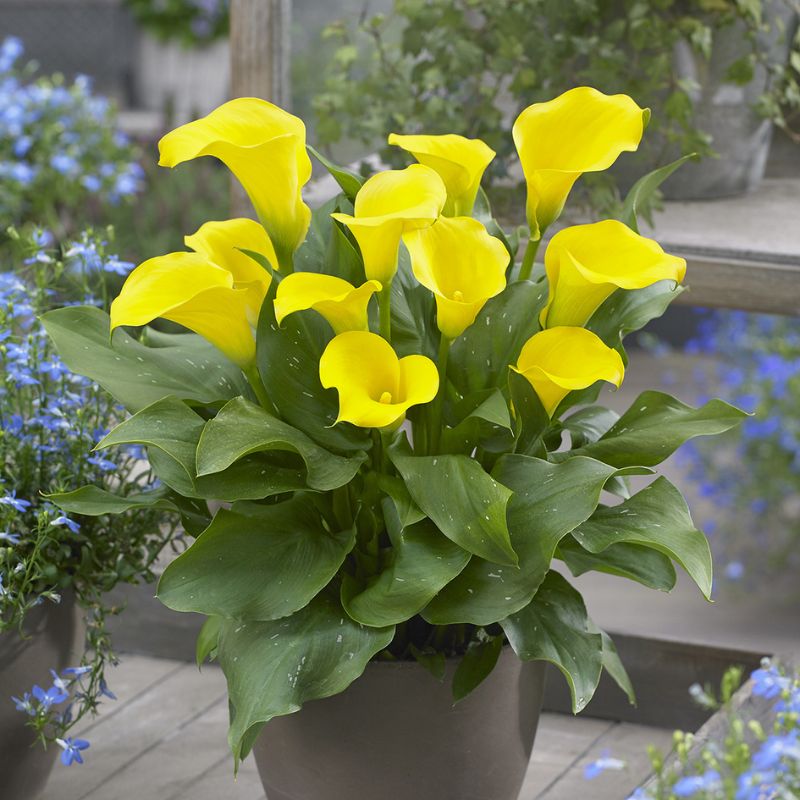 What Exactly Is "Indian Summer" and Where Does the Term Come From?
Often when we experience a warm period of weather during the autumn months, we hear it referred to as "Indian Summer", which is when temperatures change, it gets a little more chilly, but most importantly when callas get ready to embellish your gardens and magnify the beauty of your floral designs for the season.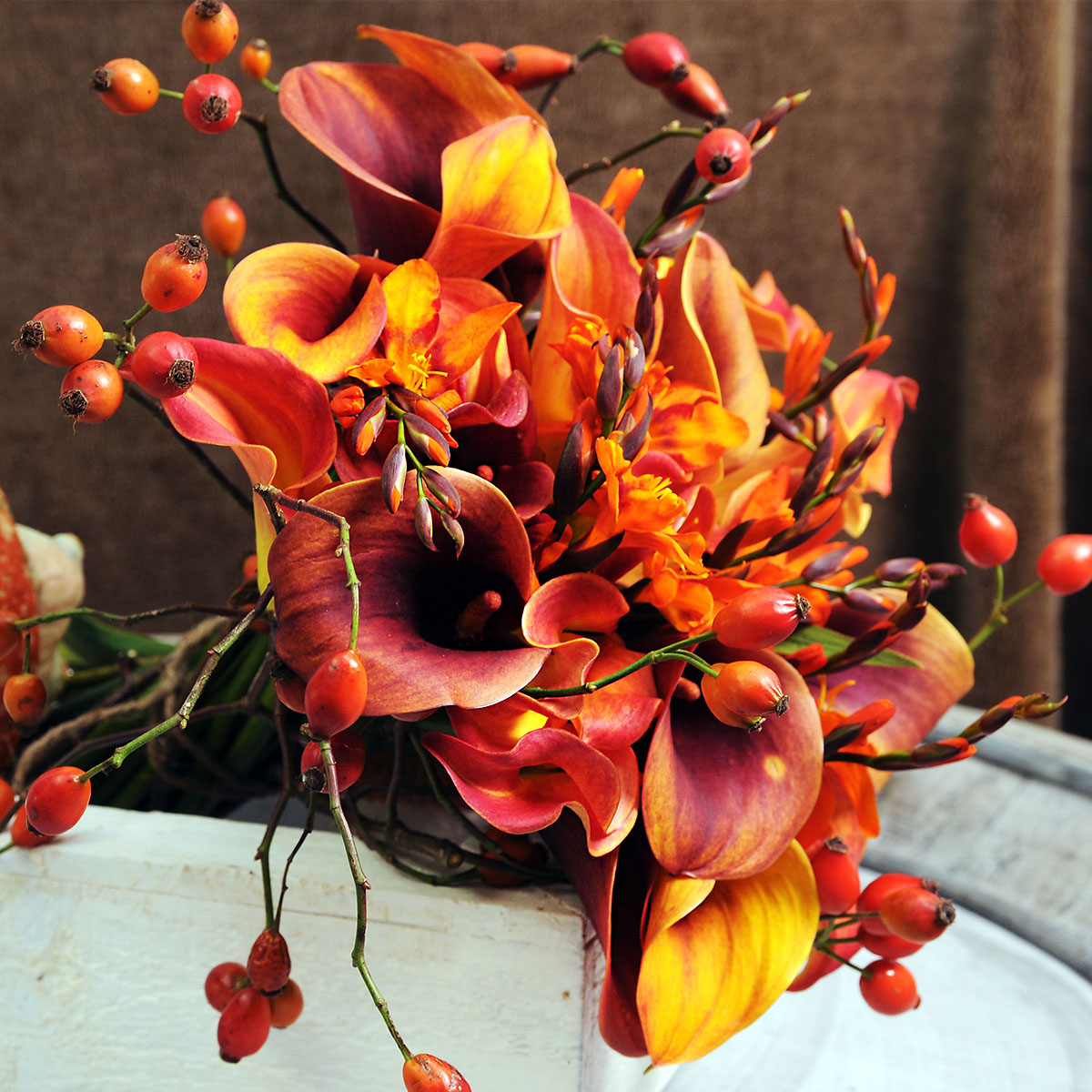 The exact origins of the phrase are uncertain, several writers have speculated it may originally have referred to a spell of warm, hazy autumn conditions that allowed Native American Indians to continue hunting.
For Simply Calla It's All About the Colors of Your Flowers
As mentioned earlier, each flowering season comes with different colors that symbolize the actual meaning behind every seasonal change. For Simply Calla, it's all about the colors you choose to give your garden or floral arrangements the Indian Summer vibe you've been yearning for.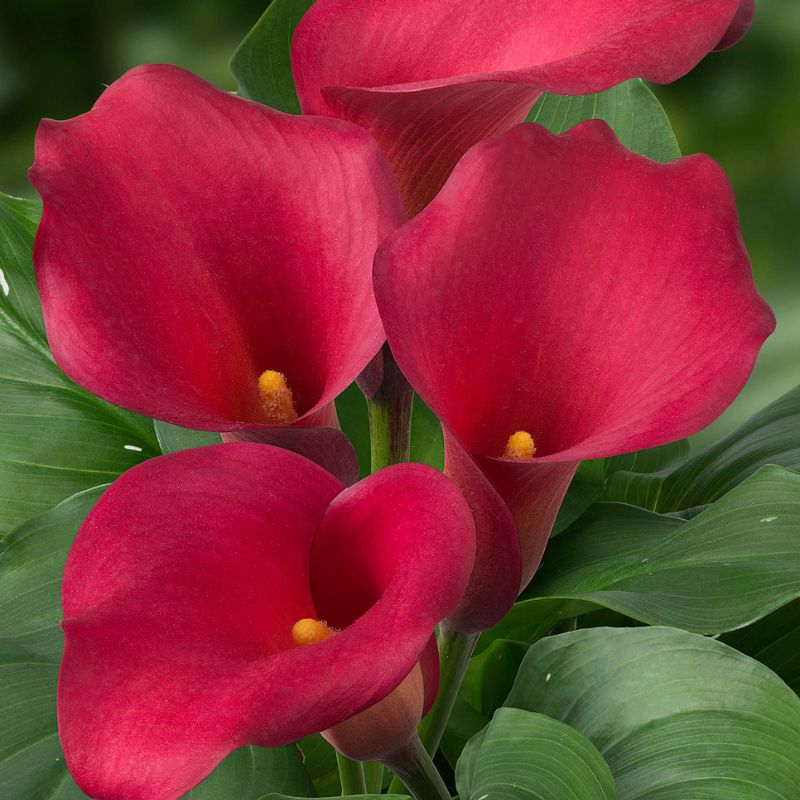 Not only during the fall season but during the entire year it's vital for you to choose colors that go with your style, your personality, and the mood you're trying to portray in your spaces or designs. This is the main reason why Simply Calla has got your back and sparks your desire for the diverse range of calla colors to elevate everything, everywhere.
Meet Simply Calla's Indian Summer Flowers
Whether you're a gardener fan at heart and love changing the colors in your garden according to every season, or if you just love creating your own floral bouquets for your home or as a special gift, Simpy Calla will make you FALL in love, if you know what we mean.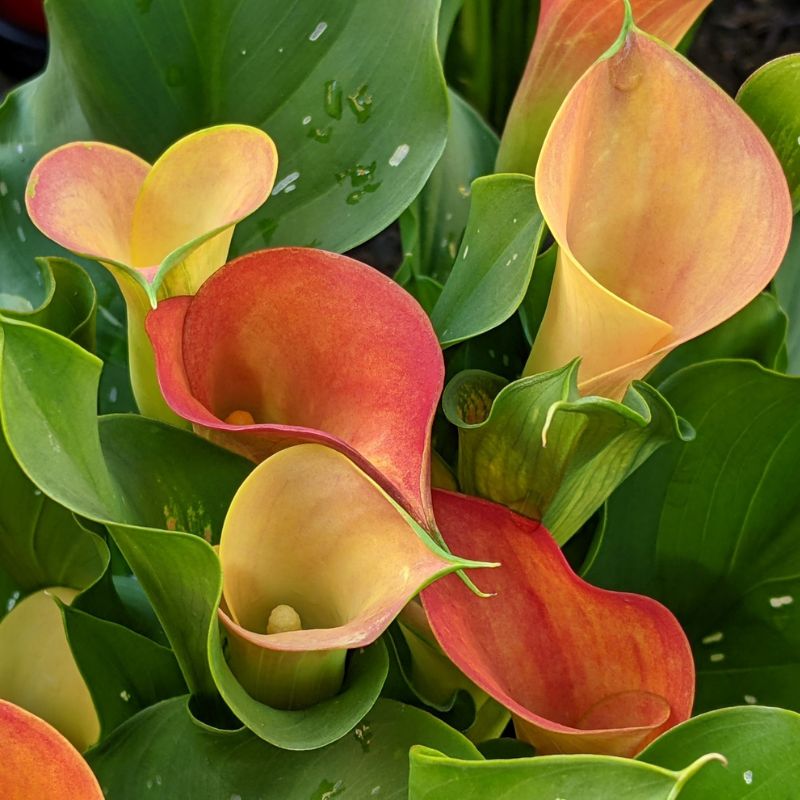 With the option of buying fall blooms to create the perfect Indian Summer mood, Simply Calla growers have calla pot plants and calla cut flowers. You choose! But the result will be exactly the same: a deep feeling of love for beautiful flowers.
Pot Calla Plants for a Perfect Indian Summer Theme
The calla pot plants are an exclusive collection of plants used to plant in your garden or patios. They do best outdoors, and Simply Calla puts forward a great number of colored calla to choose the best for your ambiance.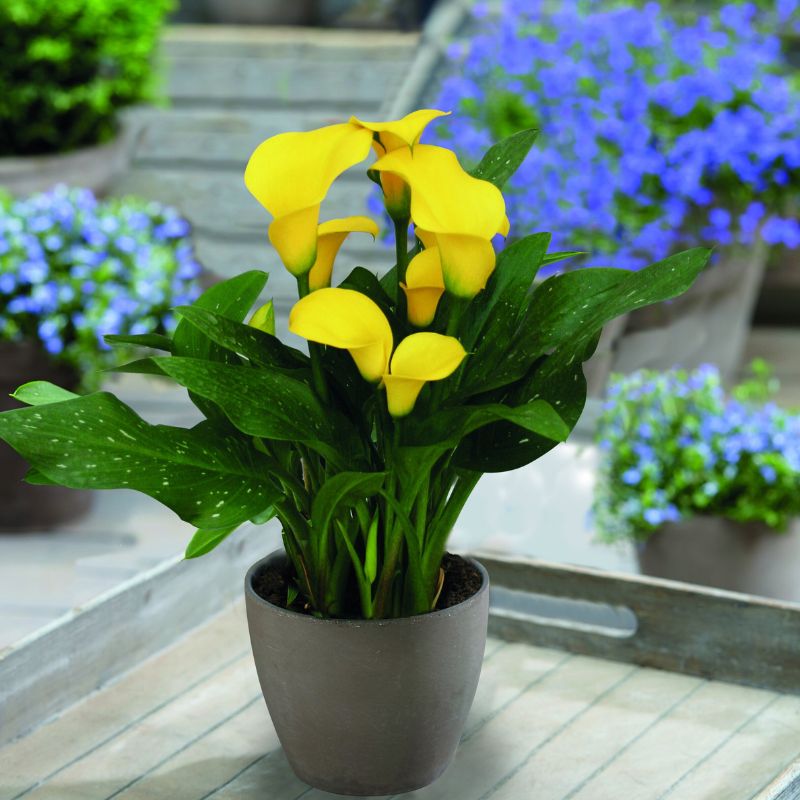 The calla plant is an extraordinarily elegant houseplant with a stylish design and natural appearance. The tuber stems emerge out of the soft green and sometimes spotted leaves with at the end, beautiful chalice-shaped bracts as flowers. Great calla pot plants for your garden are Captain Brunello, Captain Hollywood, or Captain Lido.
Simply Calla Flowers for Spectacular Arrangements
You'll immediately see an immense difference just by placing a single calla in a floral arrangement. That's the power callas have. You'll be able to find calla available in the most beautiful soft modern tints, exuding simplicity and peace.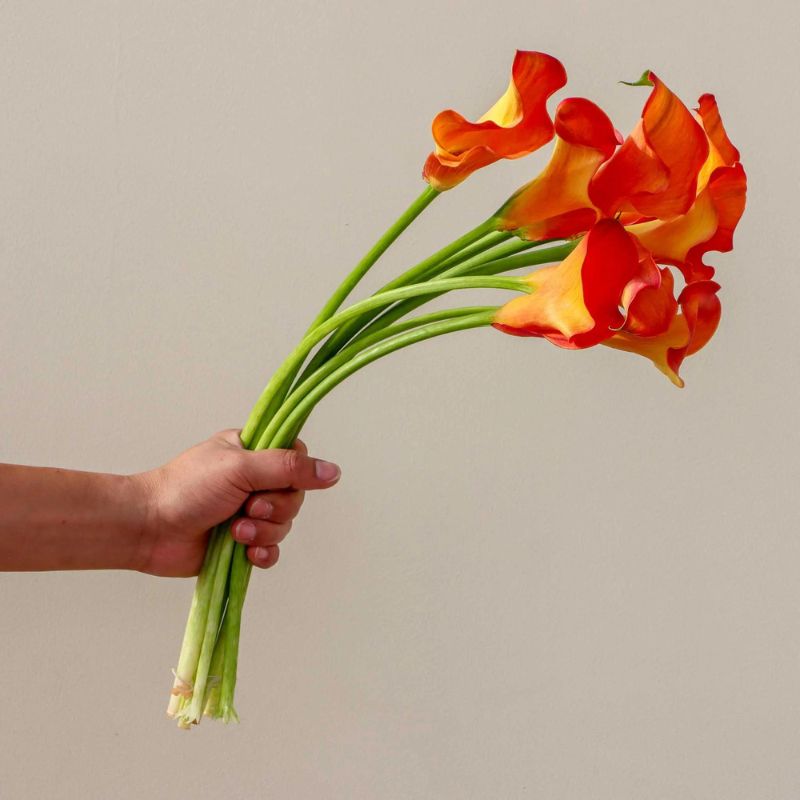 That is why this elegant flower is suitable to combine with other amazing flowers in bouquets or arrangements in every season, even during the Indian Summer! The elegant and exclusive image of the calla is also an enrichment for every arrangement.
Feeling Ready to Get Your Indian Summer Groove Started?
Making both your gardens or floral arrangements more beautiful has never been easier.
You just have to pick your favorite-colored calla (preferably fall colors like orange, yellow, dark pink, or red) from Simply Calla, and voila! You're all set to start a true Indian Summer.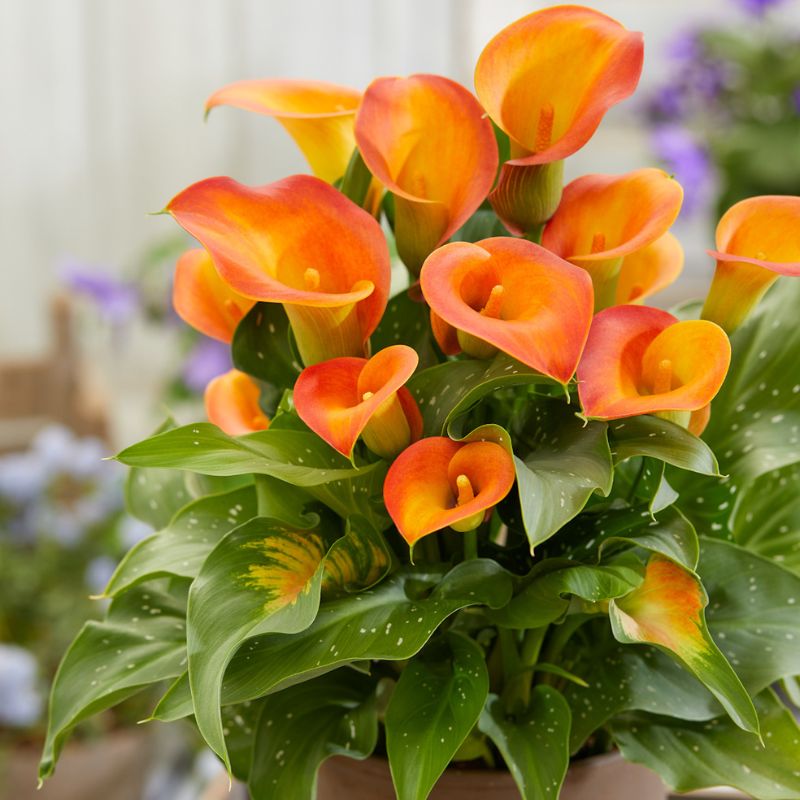 What is Simply Calla?
Simply Calla is an inspirational platform for florists, garden centers, growers, wholesalers, and other horticulture professionals. It is a joint promotional initiative of all growers and breeders of zantedeschias and aethiopicas. Simply Calla is supported by the growers of the Captain Select group.