When Andre and Dorien Westendorp started this farm, they knew they were going to do it their own way. The crops get their time to produce the best quality flowers, and because the delphiniums are grown outdoors, the colors are very intense. Normally delphiniums are very susceptible to different kinds of fungi and other diseases, but on the ground the Westendorps grow on, they do really well.

Andre and Dorien Westendorp and their Delphinium Flowers
Andre and Dorien cut the flowers when it is dark. At around 4 o'clock in the morning, they walk carefully through the fields of the delphinium flowers to harvest them. This is to avoid the flowers getting soft. Delphinium flowers are quite fragile, and when the sun is shining in the daytime, and even more so when it is hot, they evaporate a lot of water. Harvesting the flowers in the dark is much better for the quality of the flowers because the stems are still engorged with water.
Andre Westendorp:
"In summer we often go into the fields even earlier when many flowers are in bloom at the same time. It's hard work, but I wouldn't want to miss it. You feel free and I can really enjoy the outdoors; the birds that are waking up and frogs that jump around in front of your feet. And then later, when I look at all the buckets filled with the flowers we have just harvested, waiting to be transported to the auction, I can say to myself: this isn't work, this is a way of life".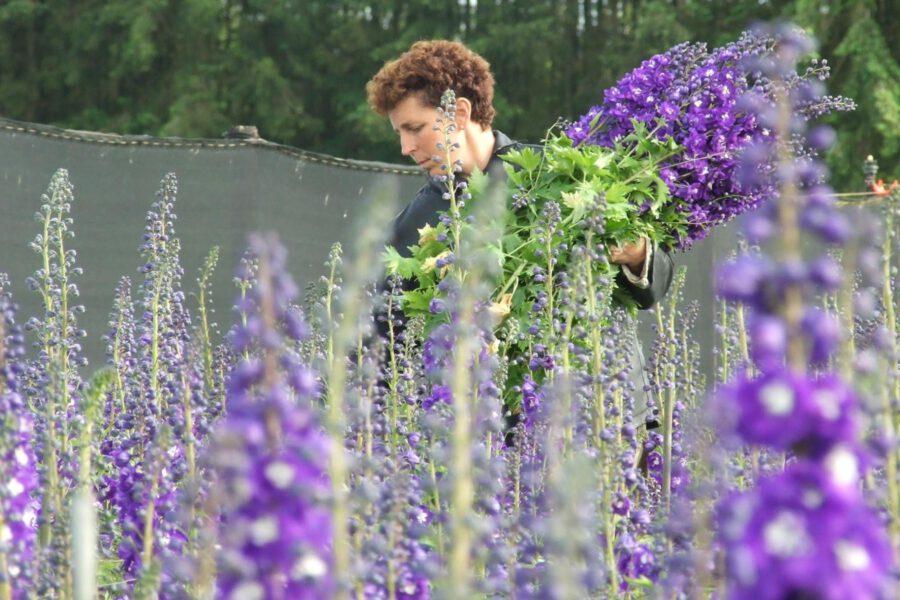 Breeding Too
Andre is also a breeder. Besides growing different varieties of delphinium flowers for the cut flower industry, they also breed new varieties and use different cultivars from all over the world. From the UK to New Zealand. Also from many different seedlings, they made a selection of eight specific varieties they grow nowadays. They offer these products under the brand name Kissi®.
Best Quality
The Delphinium flowers are characterized by the many flowers on the long stem (up to 120 cm) and their vibrant and intense colors. Ideal for a special occasion or to give a room the allure it needs.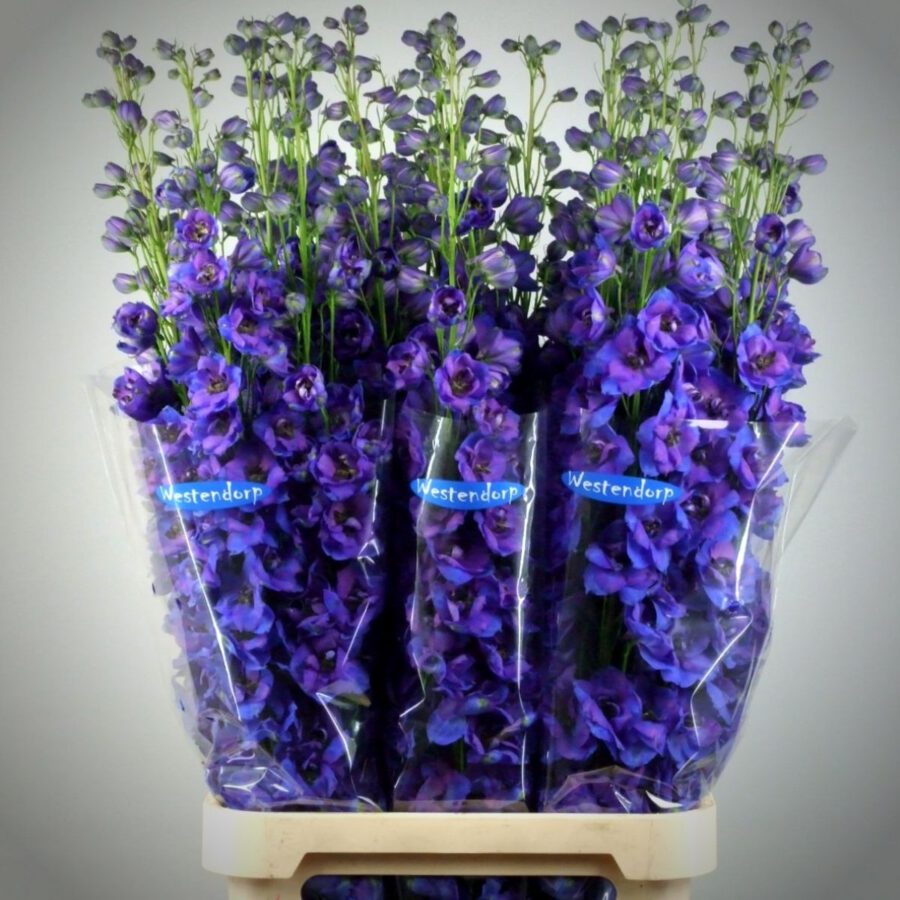 Some of Westendorp's Delphiniums:
Delphinium Kissi® Blush Milka
A very special, double flower shape, the Kissi® Blue Milka. The color is between lavender and Milka and has a greenish cast in the heart. The plant gives beautiful heavy stems and flowers very nicely open.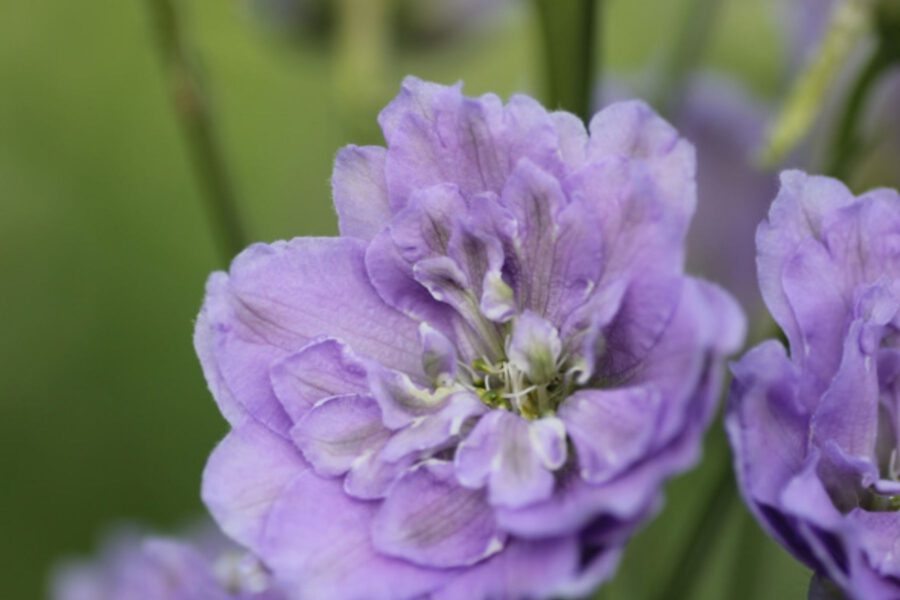 Delphinium Kissi® PonPom
The Kissi® PonPom is a very special delphinium. It stems from the Blush Milka and is very full floral. It is a cultivar that doesn't easily makes length but gives many stems. An easy to process Delphinium.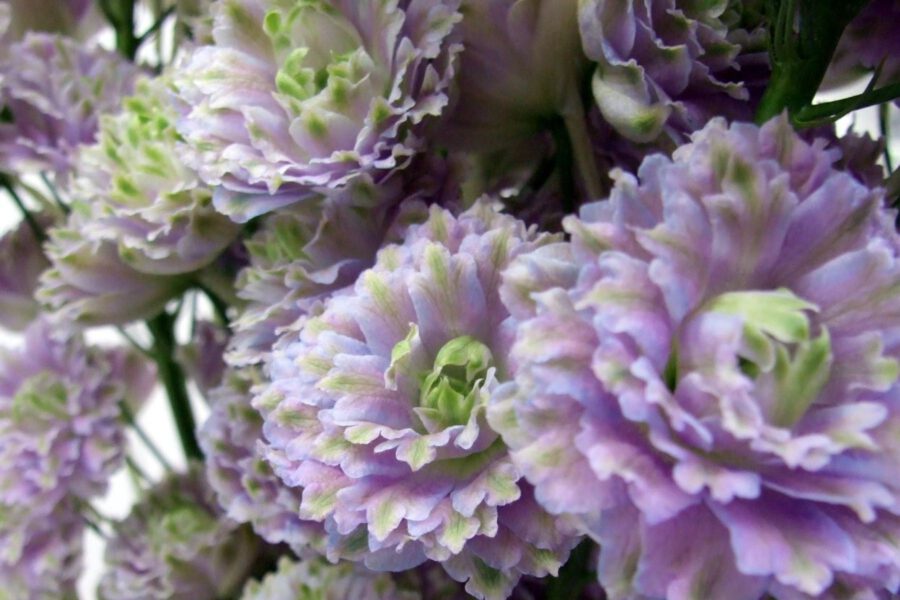 Delphinium Kissi® Lovely Pink
Sweet and soft is a good description of this delphinium. Delphinium Kissi® Lovely Pink is a beautifully filled soft/light pink flower with a white heart, a truly summery color! A vigorous grower that produces sturdy, full flower spikes.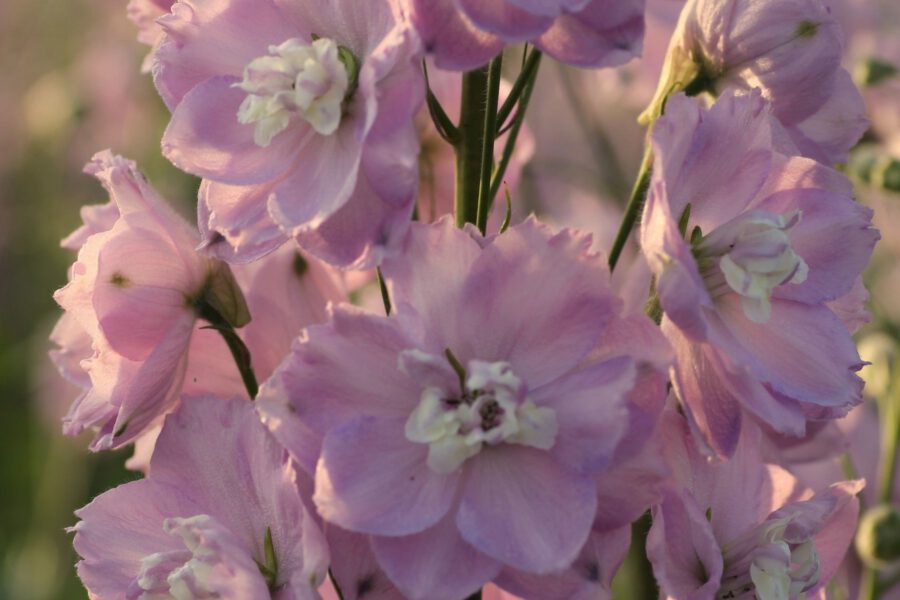 Delphinium Kissi® Dark Purple
This dark purple delphinium is special because of its intense purple color without a different heart color. His heart is very full. Provided it is not sliced too raw, it will keep its color, something many dark delphiniums do not. The Kissi® Dark Purple has sturdy stems. Andre is very happy with this good addition to the purple delphinium range.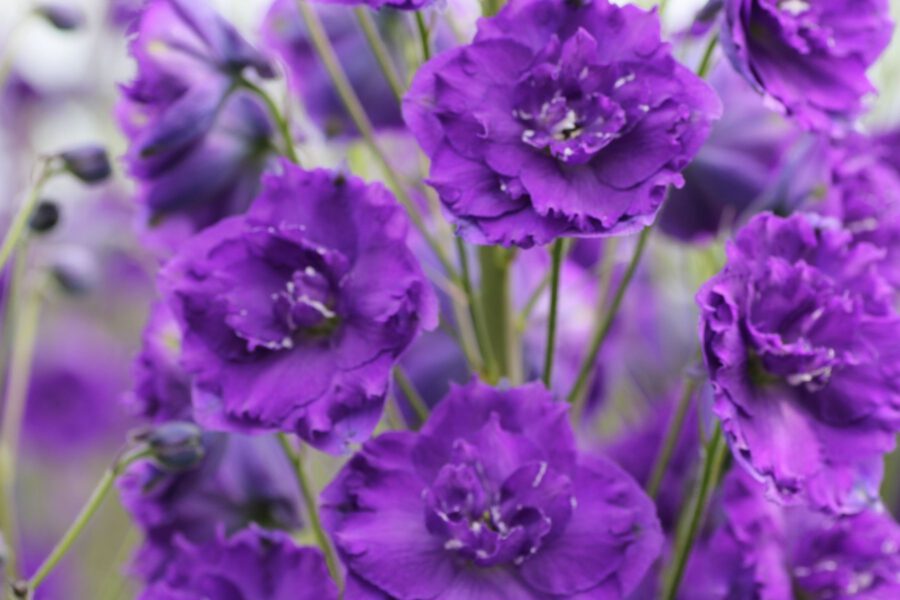 Delphinium Kissi® Flash Blue
The Kissi® Flash Blue is a blue delphinium that has a lot of purple in it. They are very nice round flowers that open well. The plant gives full branches.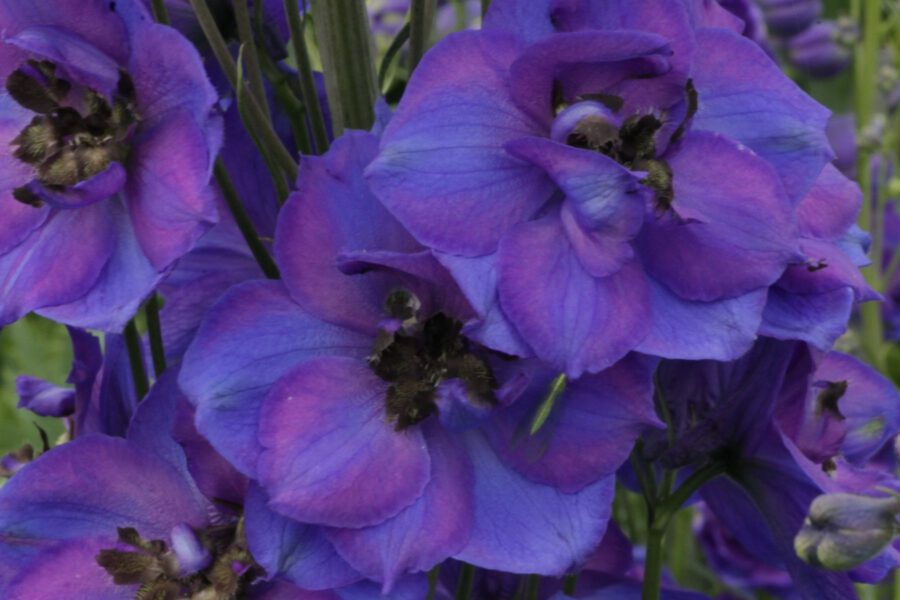 The Harvest of Delphinium Kissi
Below you can see a short video of how Andrey and his wife are harvesting and packing the flowers.
More info you can find here: https://westendorpdelphinium.nl/ https://www.kissi.nl/